2021-22 Upper Deck MVP Review and Checklist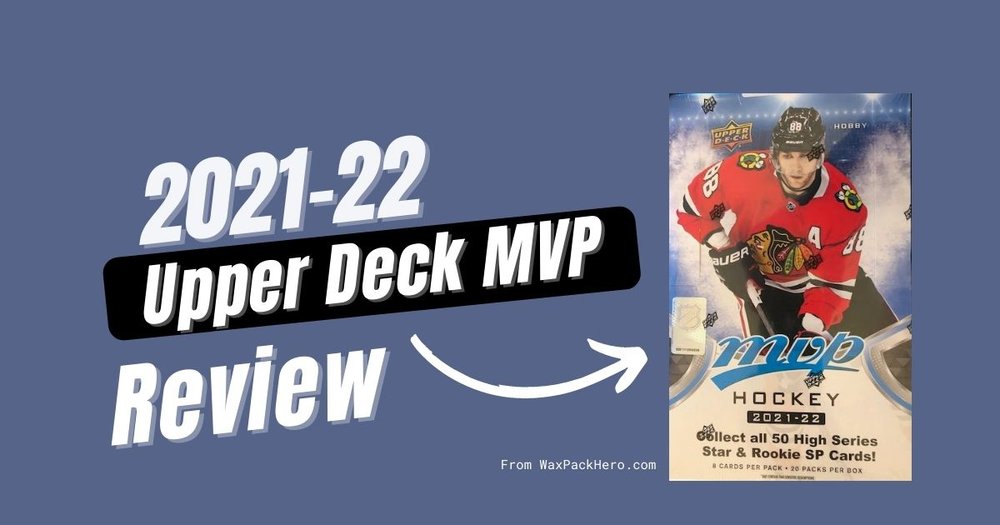 Upper Deck MVP is one of the first products to hit the shelves each season.
MVP serves as an entry level product which combines stars, rookies, inserts, and parallels to create a fun collecting experience.
The Breakdown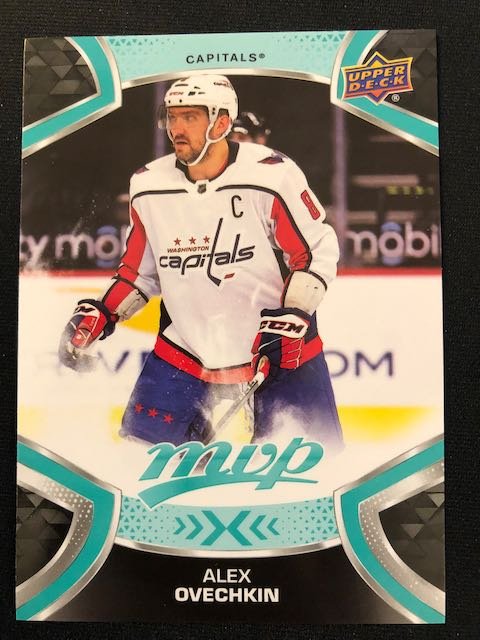 Hobby Boxes contain 20 packs with 8 cards in each pack. At the time of this article, they can be purchased for approximately $50-$60 each. The complete set consists of 250 cards, which the final 50 being short prints. Shorts prints fall roughly 1:2 packs so a typical box will contain 10 SPs. Each pack also contains an "Ice Battles" parallel which is new for this year. On the backs of these cards, the typical bio and stats are replaced with scores for 5 different categories which allows collectors to play a "pack wars" game as well as giving them a new parallel set to collect.
In addition to the Ice Battles parallels, five additional parallels exist with varying levels of scarcity. Gold Script Parallels are found in blaster boxes, Silver Script come 1:5 packs, Super Script are /25, Black Super Script are /5, and 1/1 Printing Plates can also be found.
Autographs are not a primary focus of the product, but they are included as a very tough pull falling 1:400 packs. Rookie redemptions are another tough chase with similar long pack odds. These have proven to be very popular and are selling strong on the secondary market!
There are several insert sets to collect as well. The 20th Anniversary set uses the 2001-02 MVP Watch design and provides a taste of nostalgia. The Contours and Colors cards are die-cut and are serial numbered. The Mascot Gaming cards are a new 20 card set. The Hart Attack and Before and After sets are sharp and feature a "cracked ice" design. In my opinion they have a premium look and feel. The Postseason insert was unannounced and seems to be somewhat limited compared to the others. It's always nice when you can pull inserts worth $5-$10 out of a product. Overall, I'm a big fan of the inserts!

---
---
Box Break
As you can see, I had a solid but not spectacular box. The inserts, base, and SPs fell as expected and if I was building the complete set, I'd be off to a good start. As far as chase cards, I received the gold 20th anniversary and Hart Attack insert parallels, but did not receive any other autographs or or serial numbered cards. With the long odds on those, it wasn't really expected with opening just a single box. Several of these cards will go into my hockey binder, and I'll be trying to help a few friends fill some set needs as well!
Checklist
The full checklist of base and inserts can be found here at Beckett.com

2021-22 Upper Deck MVP Review and Checklist