Spring Fling
Hello out there.
I can't believe it's Emerson's last week of school and summer is upon us.  The 90 degree temperatures are here, but I don't mind so much because the humidity is not.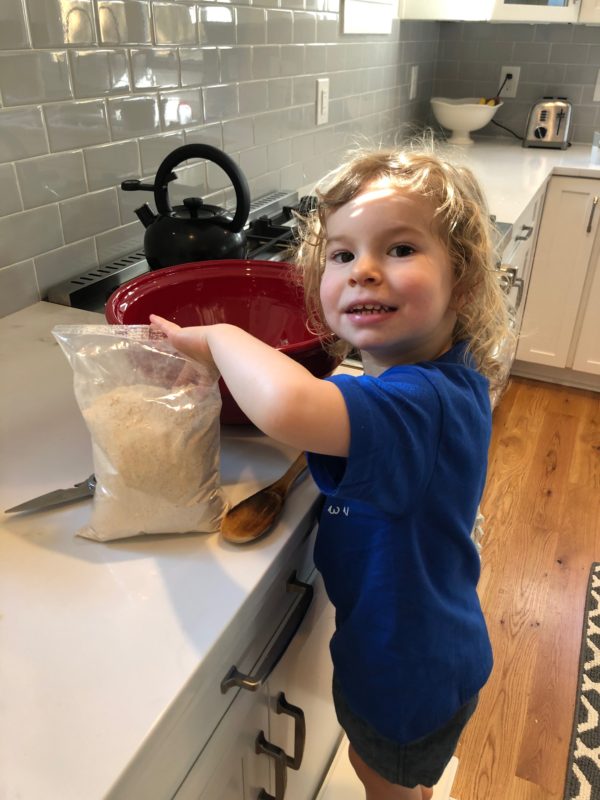 We had a relaxing Friday evening in – Em helped me make blondies for our neighborhood's spring fling and was really into it.  She's helped me bake a couple of times, but I now I can trust her to stir and not eat everything in sight. I think we'll bake a lot this summer! When Matt got home, we relaxed on the patio with olives and cheese, and then made a quick pizza to enjoy once Emerson was asleep.  I cannot get enough pizza right now!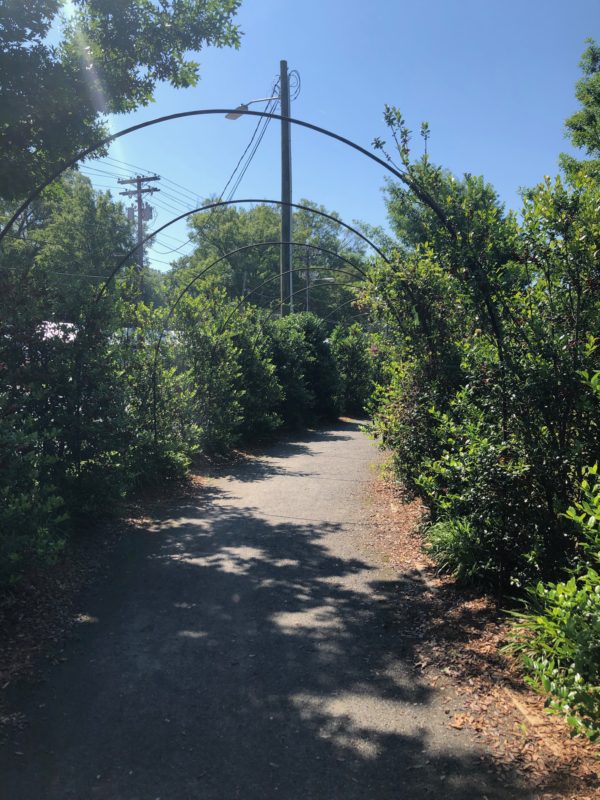 Saturday morning, we decided to take a family walk along the Sugar Creek Greenway and we checked out the Kings Rd. Farmer's market.  It was mostly produce, so I was a little disappointed, but we still enjoyed the experience. We ended our walk at Trader Joe's, where we went way over budget because all three of us were just putting things in the cart.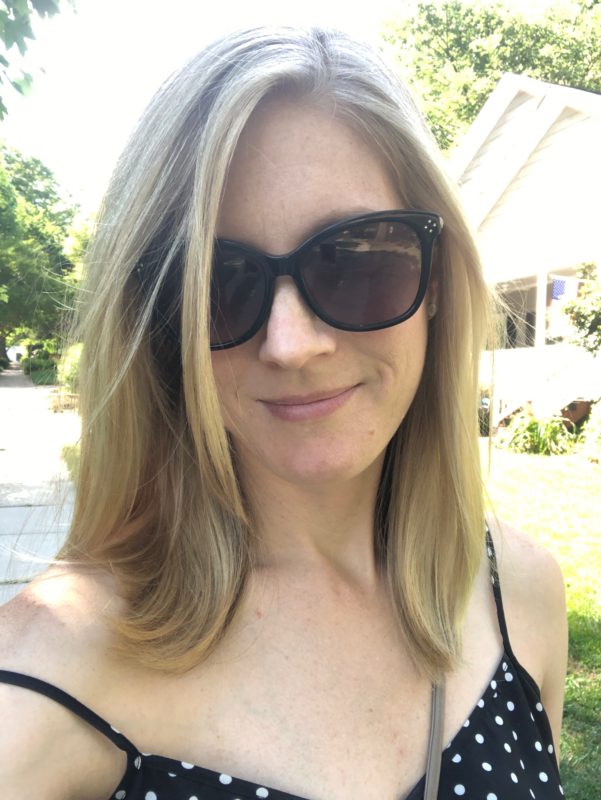 I walked to the hair salon during nap time and came home with a new look! I had not intended to chop half my hair off, but I think the stylist  got a little too excited and here I am. I like it though and probably need a change from the long, stringy look:)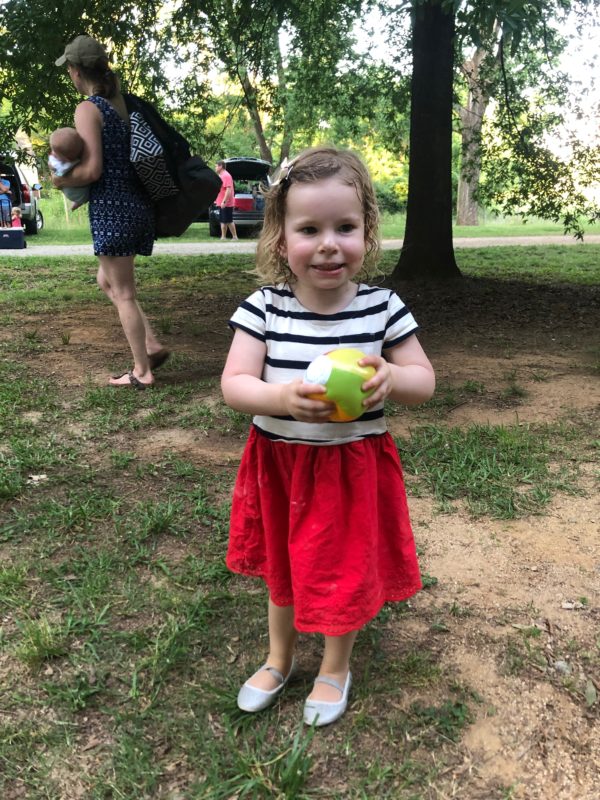 Emerson practically jumped out of her crib knowing that we would be heading to the spring fling as soon as she woke up. There was a bounce house, band, bbq, and lots of sweets! I was able to relax on a picnic blanket with friends, and Emerson literally jumped for two hours (with one break for mac and cheese) in the bounce house. She was soaked in sweat and exhausted and must have asked for 15 snacks before bed because she was so hungry.  I love our neighborhood!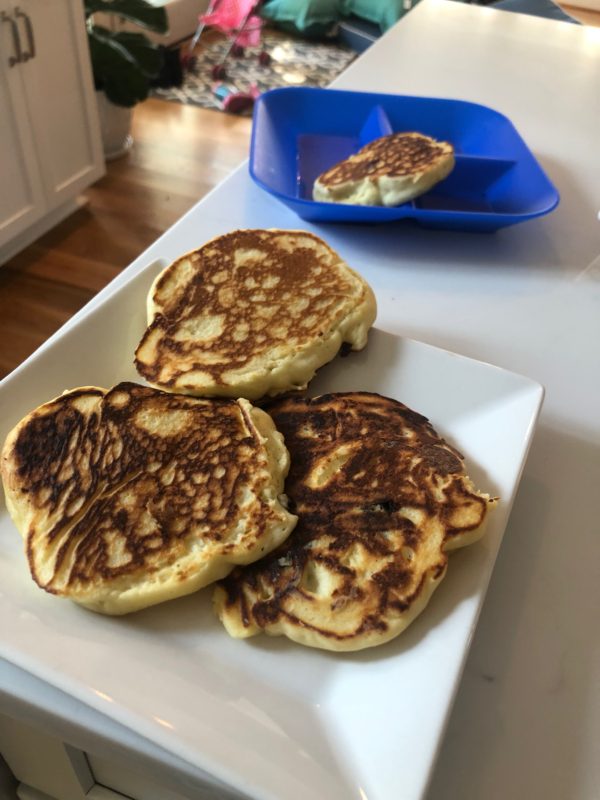 Matt made us Sunday morning pancakes (we've been usually the Bob's Red Mill mix lately). There's nothing I love more than a vehicle for peanut butter and banana.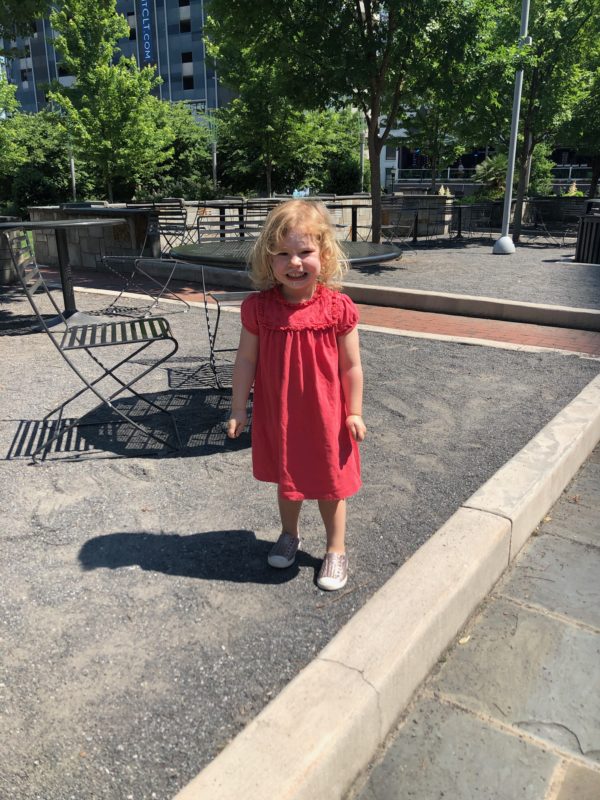 We quickly packed a picnic and hoped in the car to explore an uptown park/splash pad. Emerson was in her element again, although I think she may have still been tired from Saturday – she ended up having meltdown about another girl's bouncy ball and spent half the time crying rather than playing in the fountain:)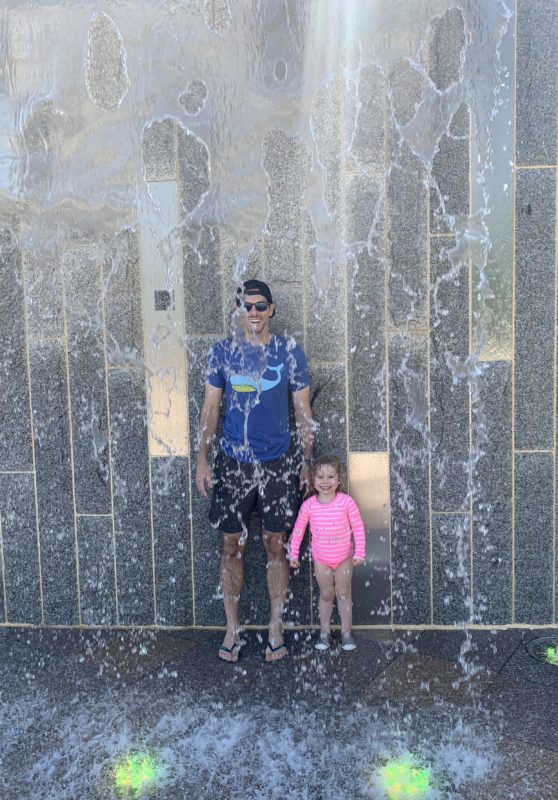 I somehow had the energy to do a strength class at the Y during nap, and then we got ready for a fun date night.  We've done a bunch of date nights on Sundays (just because it's been hard finding sitters for Saturdays) and it's such a fun way to extend the weekend.  We met our friends who are about to have a baby for a round of 'drinks' at the Crunkleton, and then enjoyed a bunch of tapas at Barcelona.  I wish we could say we got Jeni's ice cream, but the line was crazy, so we settled for Trader Joe's (hey, the organic chocolate chip is pretty awesome) ice cream once we got home.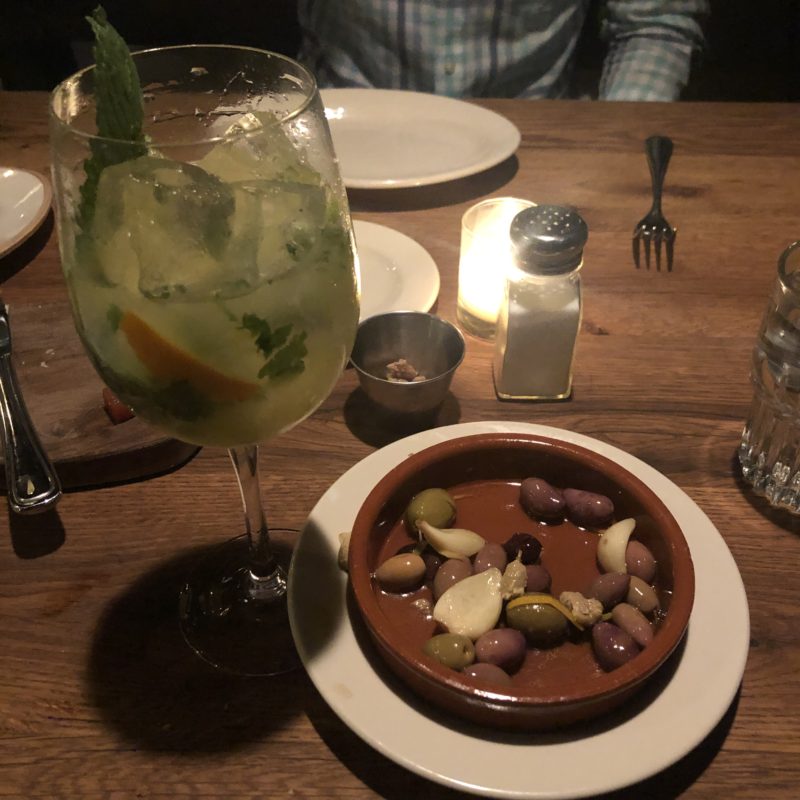 It was a fantastic and busy weekend, and now we must rest to gear up for the big family wedding over Memorial Day weekend!
Spring Fling