How I Keep a Piece of Italy in My Home
Hey everyone, today I've teamed up with Torresella Wines to share why it's the perfect wine for sharing, along with some fun facts about its authentic Italian heritage in honor of the Venetian Carnival Season currently taking place in Italy. Not only are Torresella Wines delicious, but I also love being able to have a little taste of Italy at home. It brings me back to the beautiful summer two years ago we spent traveling all over Tuscany, Florence, Venice and Rome. I actually included some of my photos from my trip to Venice in this post. I thought they were very fitting for today's post, considering that Torresella is the wine of Venice. During Springtime, Venetian Carnival takes flight and comes to life. The carnival is meant to celebrate history, artistry & the beauty of Venice.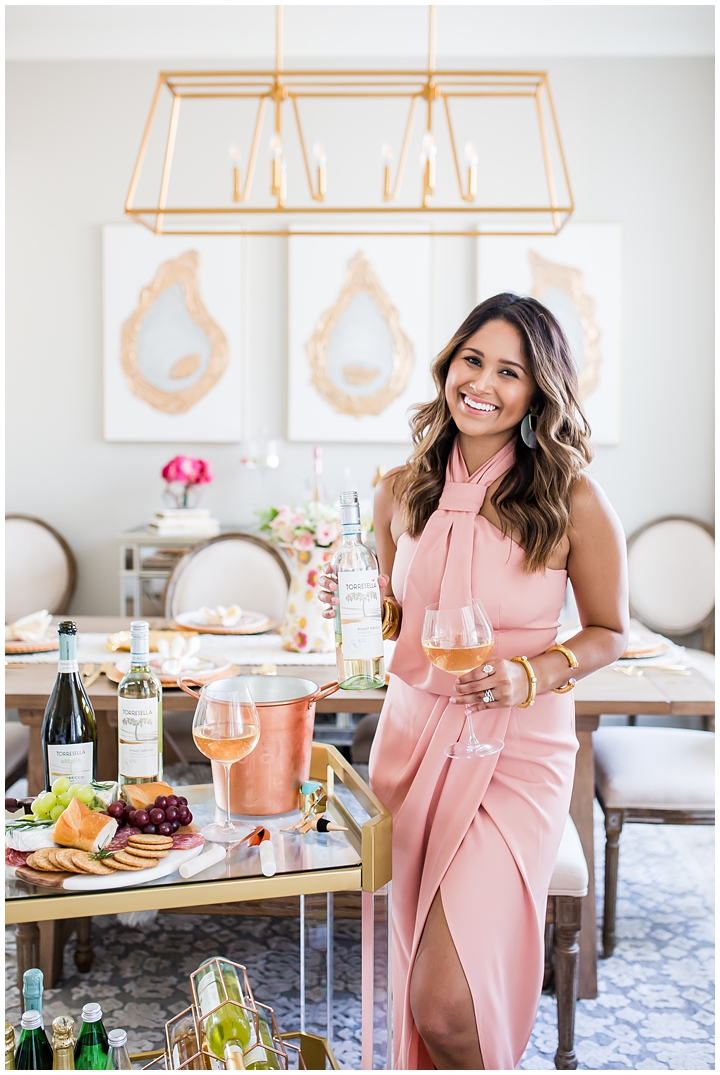 Outfit: Shona Joy Knot Draped Dress in Dusty Pink <—SALE Alert! | Bracelets c/o Julie Vos | Bar Cart | Copper Hexagon 6 Bottle Wine Rack | Gold Stemless Glassware Collection | Copper Ice Bucket |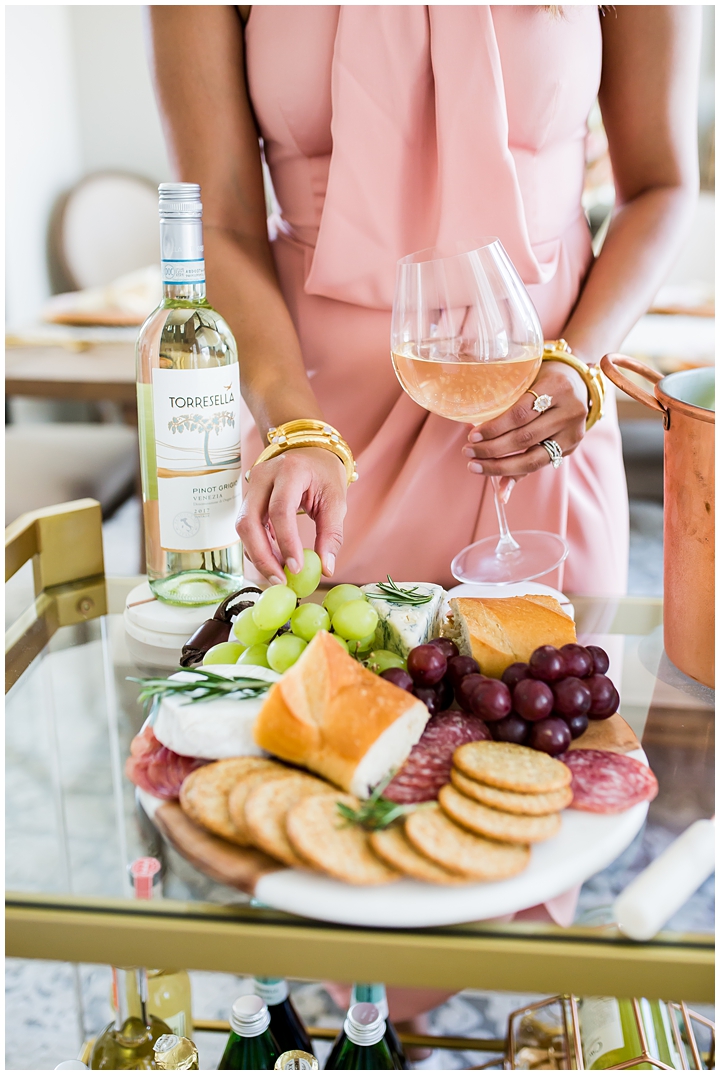 My Top 3 Venetian Carnival Facts
1) Once a year Venice goes back in time and transforms itself into a giant masked party for all. I love thinking about everyone celebrating in this beautiful city because it reminds me a lot of my own city here in New Orleans. Venice and New Orleans have a lot of similarities within their culture and love for celebrations.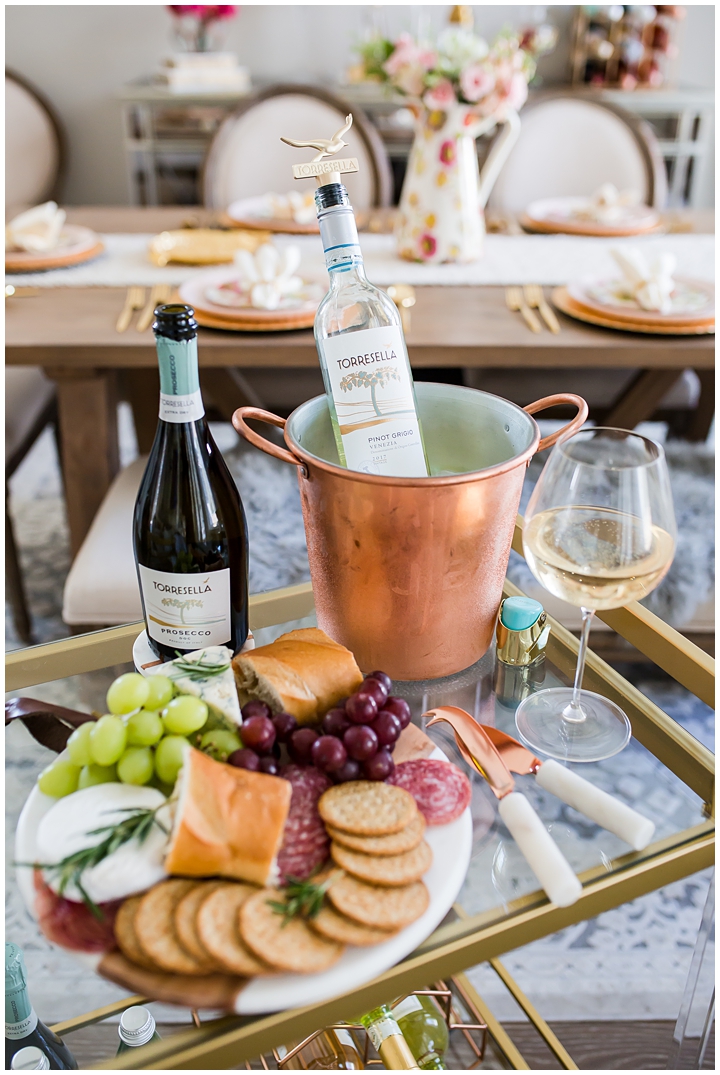 2) The Venetian Carnival became an official Venetian public holiday in 1296.
3) It used to last six weeks, from December 26 to Ash Wednesday. We also celebrate Mardi Gras Carnival season here in New Orleans until Ash Wednesday and Fat Tuesday has also become a public holiday in southern Louisiana.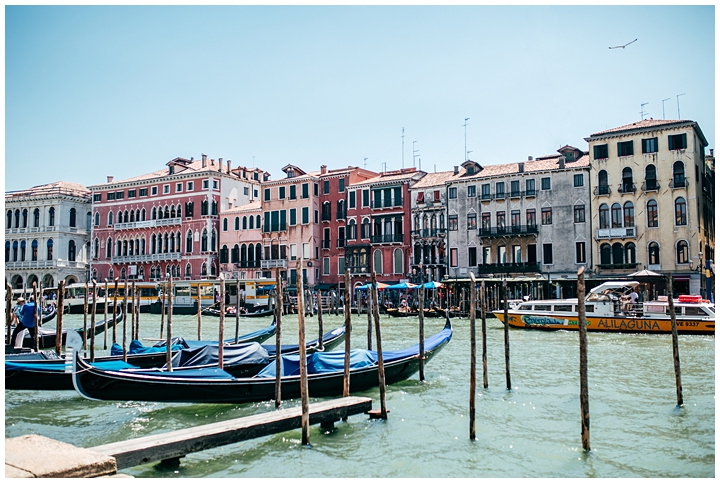 The most important carnival traditions are the three festival flights over Plaza San Marco's bell tower: the Flight of the Angel, symbolizing beauty, the flight of the eagle symbolizing strength and the flight of the lion symbolizing majestic power of city.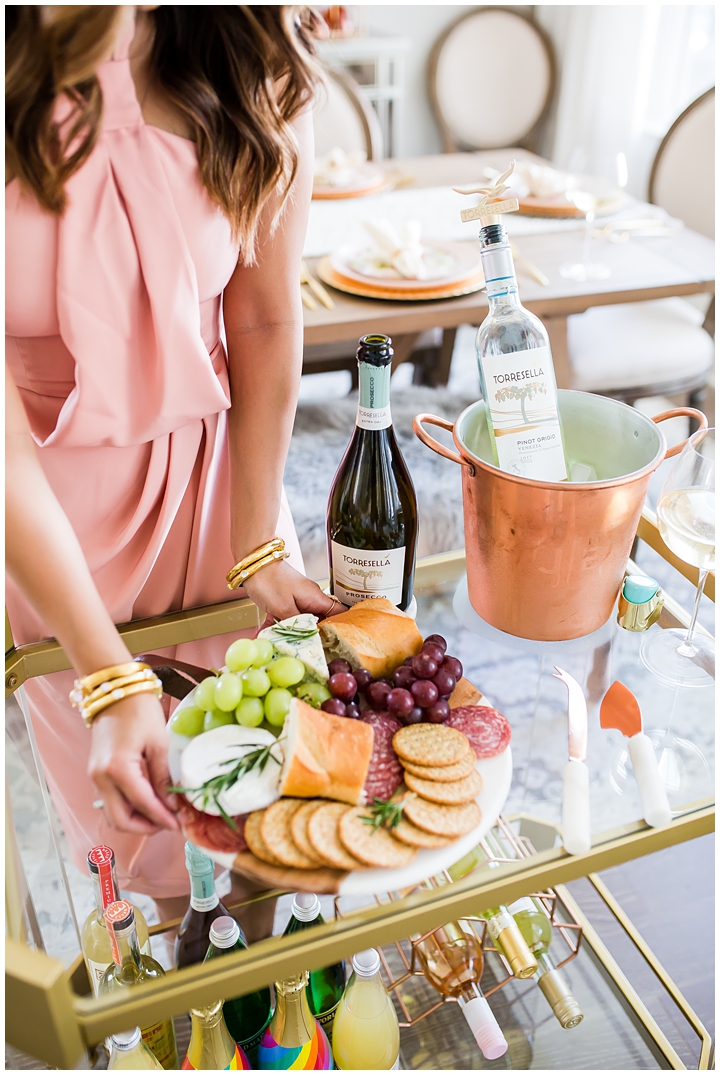 Three flight mascots explained:
 

Angel – a woman elected the year before in a contest to find "most beautiful Maria" in Venice.

 

Eagle – always an athlete or talented artist that shows strength and mental perseverance.

 

Lion – actual venetian flag that is welcomed by choir singing the San Marco Anthem.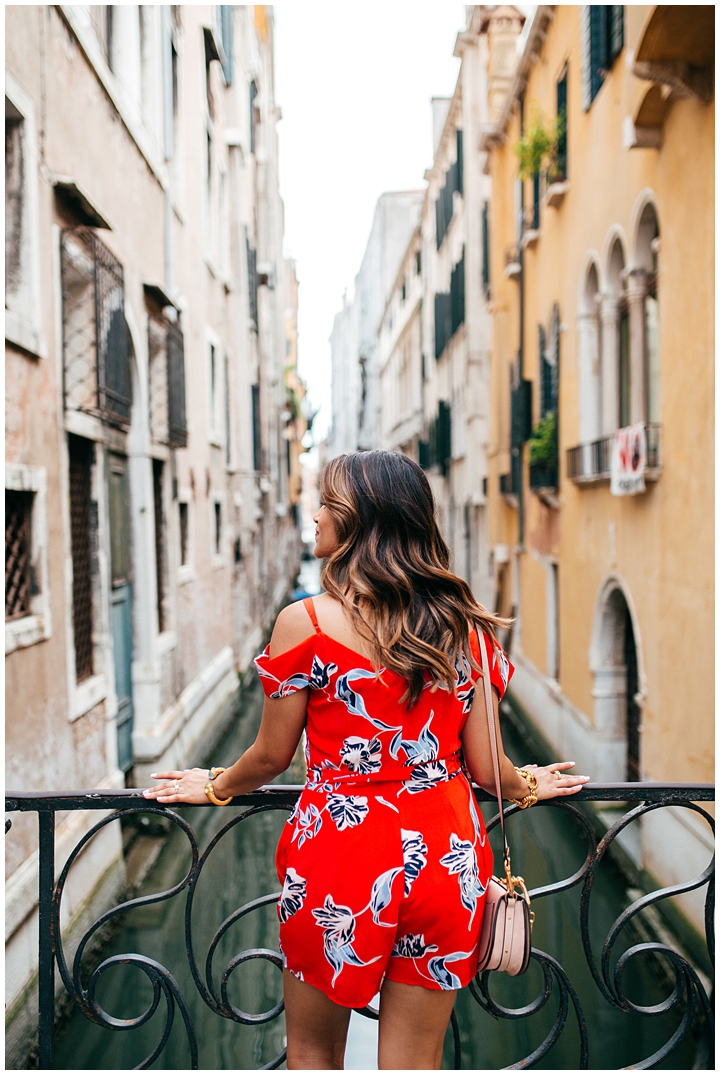 I love serving the wine of Venice to guests in my home in hopes that the Venetian traditions will inspire us to step away from our daily lives and embrace our Venetian state-of-mind.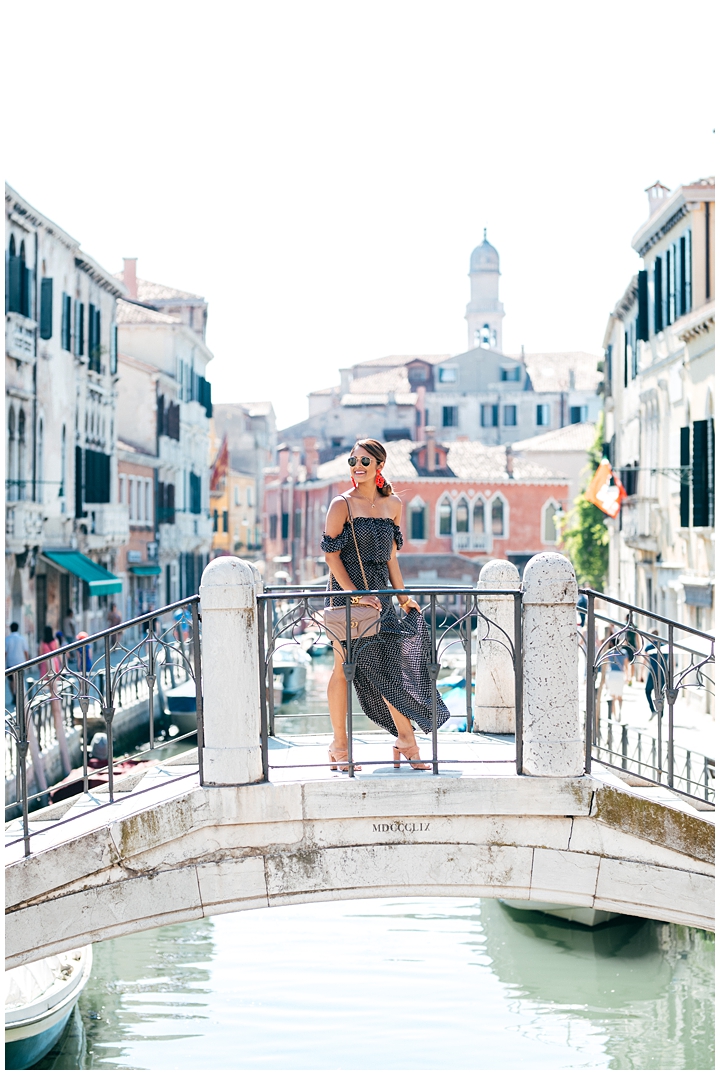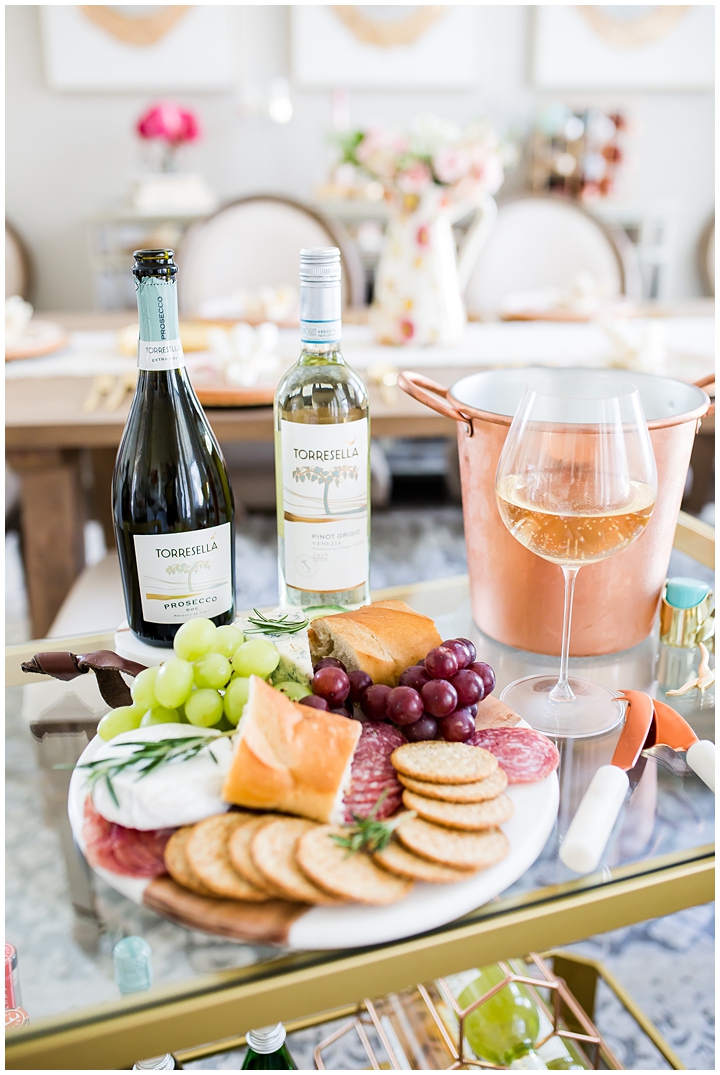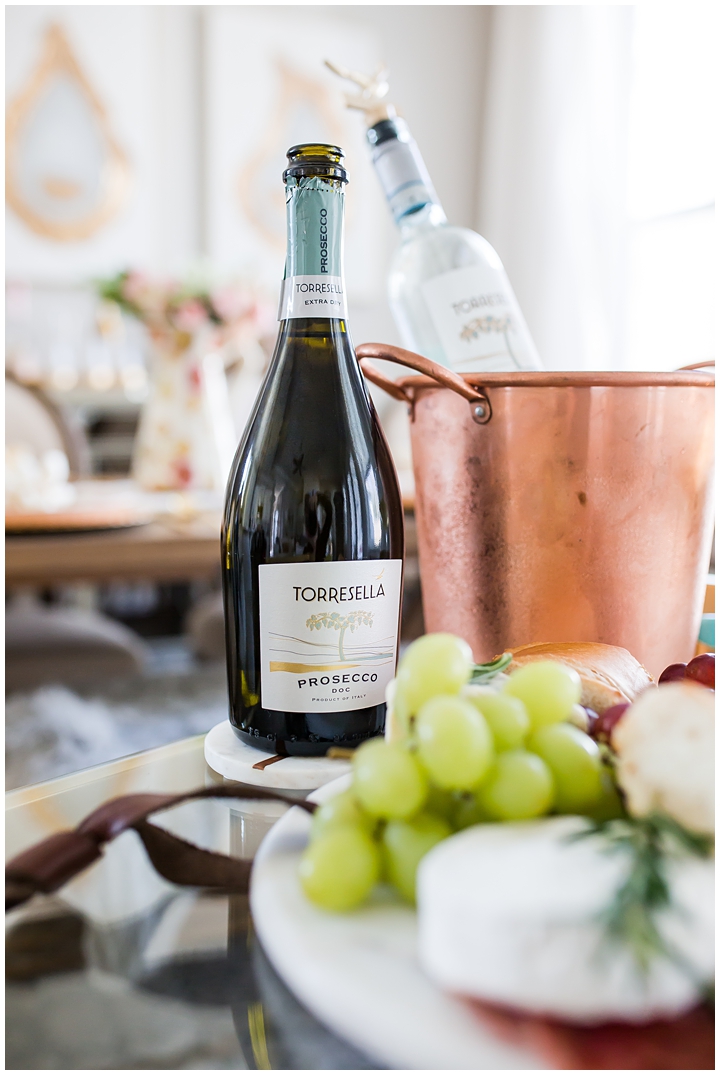 This post is in partnership with Torresella, a brand I love. All opinions and selections here are my own. Thank you for supporting the affiliate posts who make this blog possible.
The post How I Keep a Piece of Italy in My Home appeared first on Haute Off The Rack.
How I Keep a Piece of Italy in My Home