5 to See: This Weekend
Aesthetica's picks for early December look to the power of art as a form of communication. From intimate photography by Bieke Depoorter, Meryl McMaster and this year's Prix Pictet nominees to immersive light installations at Salford Quays, each show engages with collaboration, storytelling and change.
Bieke Depoorter 2015-2019, NRW Forum, Düsseldorf
How close can a photographer get to the people they portray? Bieke Depoorter's (b. 1986) images often revolve around chance encounters – with many evolving into long-term creative partnerships. She accompanies these subjects, sometimes for years, bridging the gap between sitter and photographer. Nocturnal scenes and private moments are recurring themes in images spanning Egypt, the US, France, Norway and Lebanon – often tapping into socio-political issues. Until 16 February.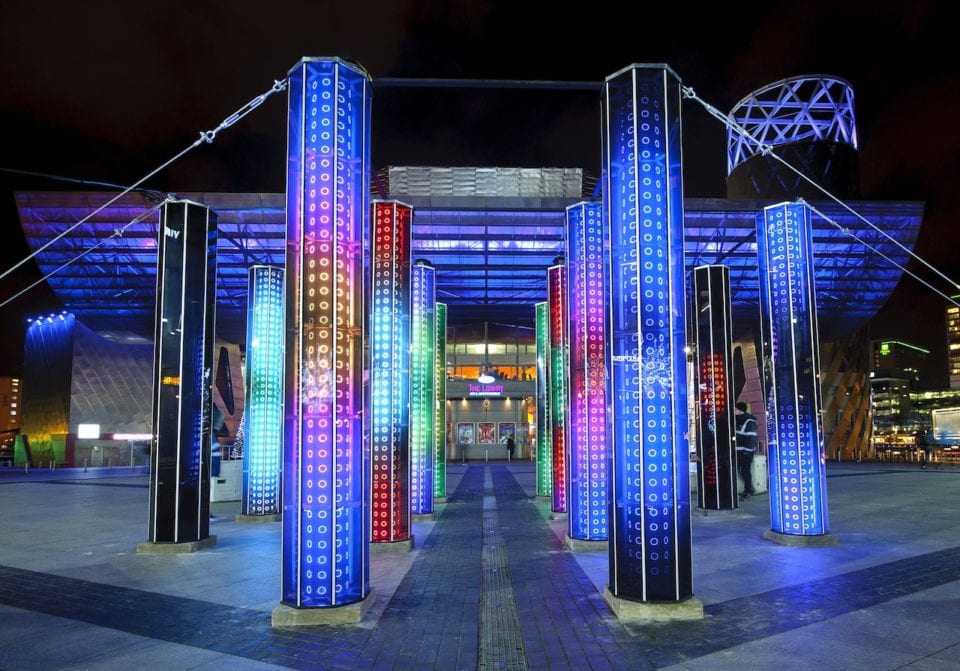 The digital art festival returns to Salford Quays for 2019. This year's programme includes a variety of illuminations, from a mass of rainbow umbrellas to a large, colour-shifting tree. Featured above is Cathedral of Mirrors by Mads Christensen, an installation of reflective columns aglow with technicoloured lights. Immersive neon walkways, VR experiences and interactive audio pieces come together to stimulate the senses through sight, sound and touch. Until 15 December.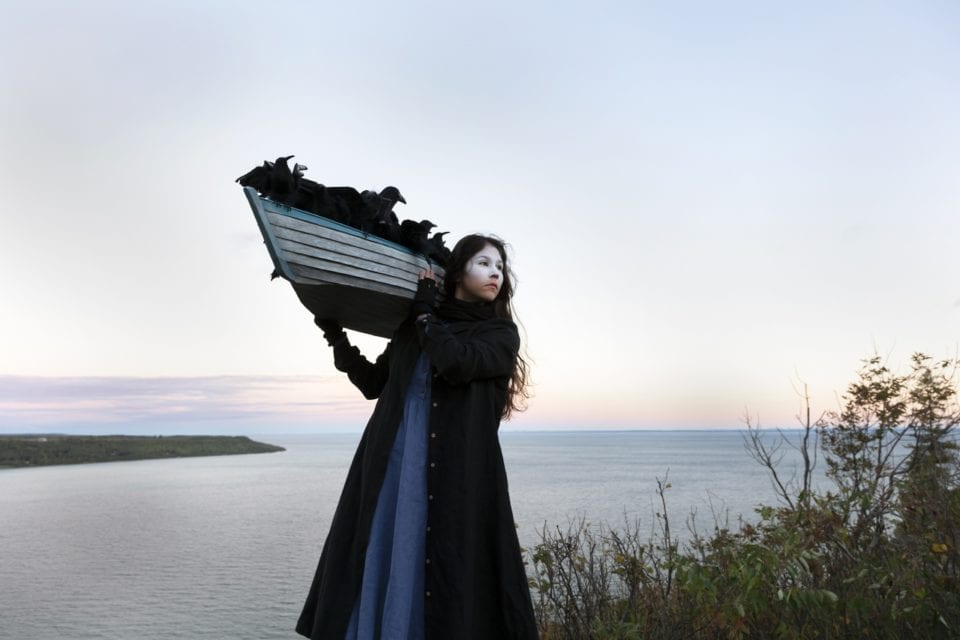 Meryl McMaster: As Immense as the Sky, Ikon Gallery, Birmingham
Meryl McMaster (b. 1988) is part of a rising generation of indigenous artists in Canada. Her photography explores cultural identities, captured across ancestral sites in Saskatchewan and early settlements in Ontario and Newfoundland. The works re-tell patrimonial stories from relatives and community knowledge keepers, acknowledging personal and social histories and the effects of colonisation – including its environmental impact. Until 23 February.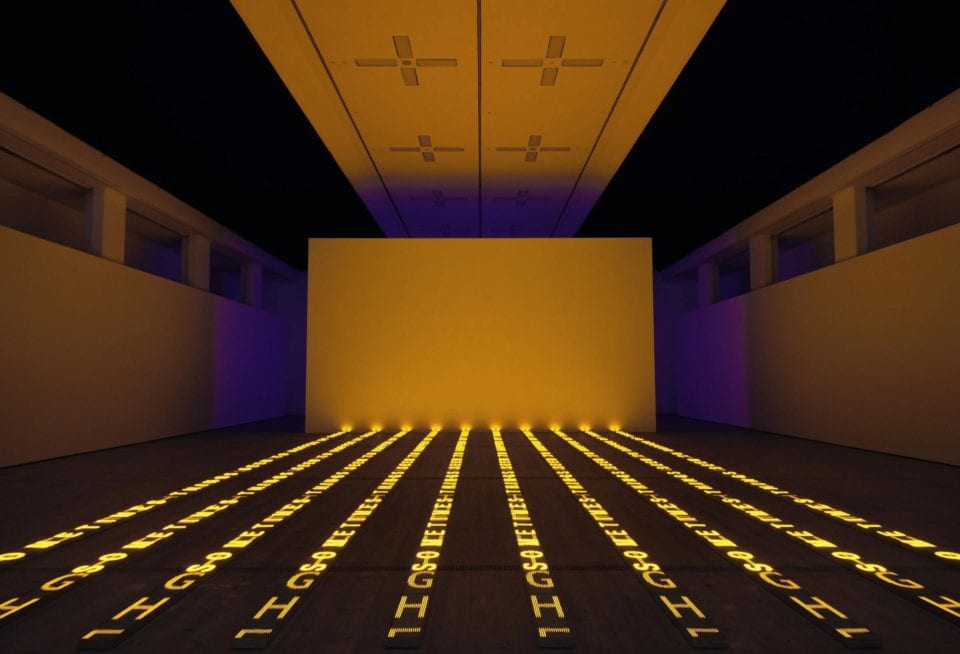 Direct Message: Art, Language and Power, Museum of Contemporary Art Chicago
Jenny Holzer (b. 1950) subverts language. She deconstructs words until they are stripped of their meaning – reversing power dynamics in the process. Her installation For Chicago (2007) was dotted with her signature LED lights. Direct Message also presents works by Barbara Kruger (b. 1945), who harnesses the language of advertising to deliver a feminist critique, along with other works by Richard Serra, Jamal Cyrus, Enrique Chagoya, Hans Haacke and Lorna Simpson. Until 26 January.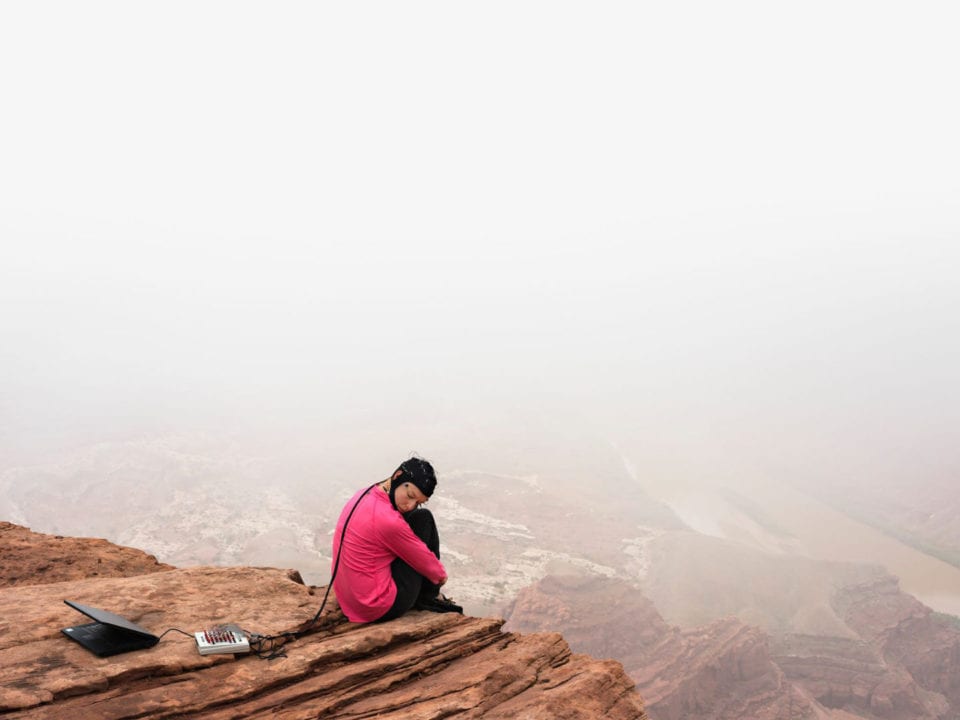 Prix Pictet 2019: Hope, Victoria and Albert Museum, London
For its eighth cycle, the Prix Pictet award – a leading prize in photography and sustainability – turns its lens on the theme of "hope." The selection of 12 photographers aims to incite positive change by exploring key global issues. Featured above is work by Lucas Foglia (b. 1983). The Human Nature series hows the meeting of life in urban and natural settings. Anxious loggers wait for trees to fall, bathers relax below freezing cold waters and lush, green foliage grows from a Singapore skyscraper. Until 8 December.
Lead image: Bieke Depoorter: LEBANON. Beirut. August 3, 2018. Agata.
© Bieke Depoorter / Magnum Photos
The post 5 to See: This Weekend appeared first on Aesthetica Magazine.
5 to See: This Weekend