Garcia Peoples: October 10, 2019 Nublu 151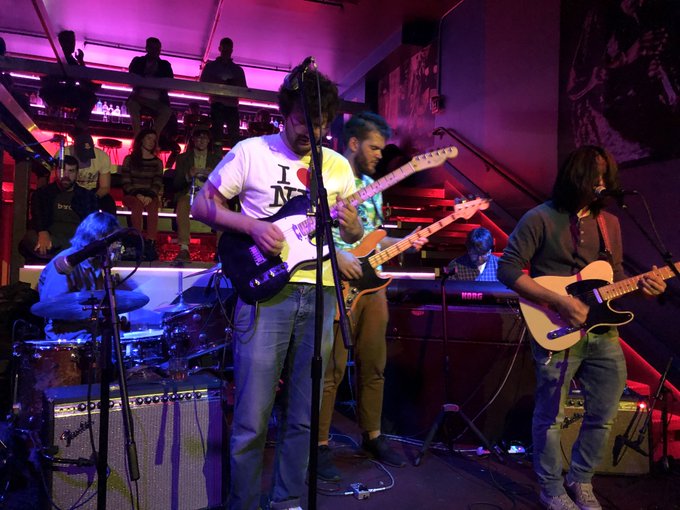 Garcia Peoples' October residency at Nublu was a resounding success. For five Thursdays the band brought out old songs, new songs, special guests, and terrific openers. Night one of the residency was posted last month and in the next week or so we'll be sharing the rest of the recordings.
Night two was the record release show for One Step Behind, their most ambitious record yet. Just two songs, with the title track clocking in at 30 minutes and featuring Tom's father Bob Malach on saxophone. Of all the residency shows, this night was my most anticipated, not only because it was a chance again to hear "One Step Behind" after a long absence from setlists, but also because the elder Malach would be joining them on saxophone to bring the record to life. It did not disappoint, to say the very least. Stretching the track to nearly 50 minutes, the band improvises in each of the song's parts, once more reminding us how great this band is and how thrilling and worthwhile live music can be.
Garcia Peoples have a ton of shows coming up throughout the US. Check out their tour dates for a show near you!
I recorded this from our usual location at Nublu. The sound is excellent. Enjoy!
Downloads available at the Live Music Archive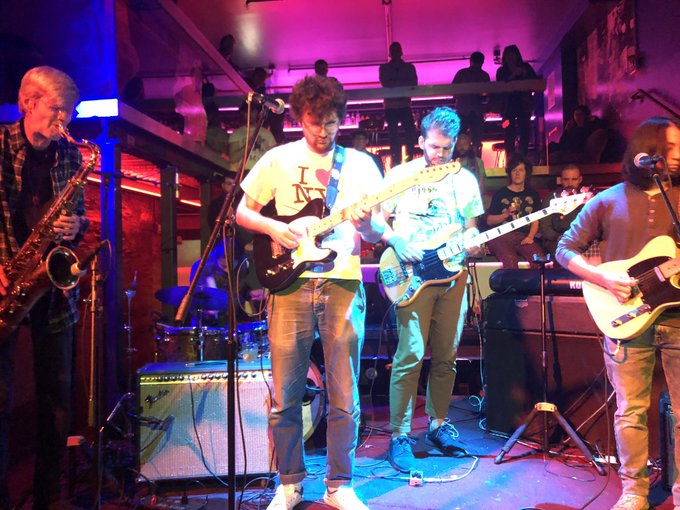 Garcia Peoples
2019-10-10
Nublu 151
New York, NY
Recorded and produced by Eric PH for nyctaper.com
MBHO KA200N/603A > Naiant PFA >> Sound Devices MixPre-6 > WAV > Adobe Audition CC + Izotope Ozone 5 > Audacity 2.0.5 > FLAC
Tracks [58:02]
01. One Step Behind
02. Show Your Troubles Out
Garcia Peoples: Cesar Arakaki, Danny Arakaki, Andy Cush, Pat Gubler, Tom Malach
With Bob Malach on Saxophone
Garcia Peoples: October 10, 2019 Nublu 151