Nom News: August 20, 2021
August 20, 2021
Each Friday, we compile South Florida food-related news and events that we couldn't fit on the site earlier in the week, as well as other local news that piques our interest. Want to be included in our next roundup? Shoot us an email at bark@miamifoodpug.com
Veza Sur Celebrates 4 Years
Sushi Maki to Open in Las Olas
Half Moon Empanadas to open in Pembroke Pines
Mariachi Sundays at Cantina Catrina
Heatseekers Dinner at Beaker & Gray
Veza Sur Celebrates 4 Years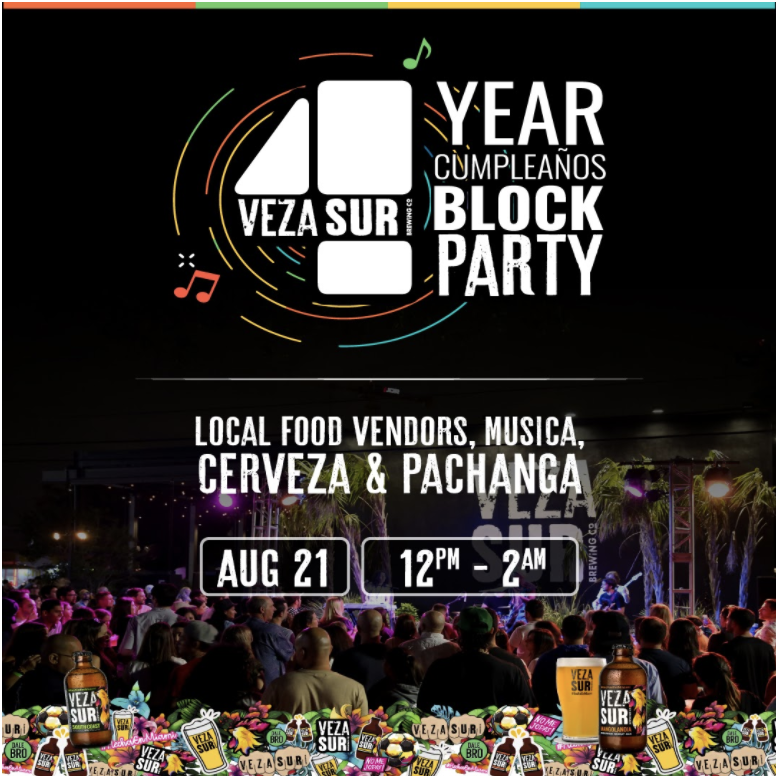 Veza Sur Brewing Co is officially turning four and is putting on tremendo block party to celebrate and say THANK YOU to its beer-loving familia! Complete with live performances, a limited-edition birthday cerveza release, bites from some of Miami's best local spots, and of course, ice cold cerveza, this epic pachanga will take place at its Wynwood brewery on Saturday, August 21st – taking over the entire street outdoors!
Kicking off the festivities at 12 p.m. and going into the wee hours of the night, guests will be able to enjoy live DJ sets by DJ Wasabi, DJ Ill-Set and DJ Ka5 and musical performances by Cortadito, Seed of Gaiya and Manny Swag. This epic rumba will also supply its Miami familia with all of their favorite Veza Sur cervezas, including its limited edition release of MEZCALITO Belgian Strong Ale.
Not to mention, some of Miami's local favorites including Chi-fa, Night Owl Cookies, Wolf of Tacos, and Apocalypse BBQ will be there, as well as some cool pop ups from Xtreme Axe Throwing, and free tattoos by Skye Ink Miami, to keep the good vibras going!
Sushi Maki to Open in Las Olas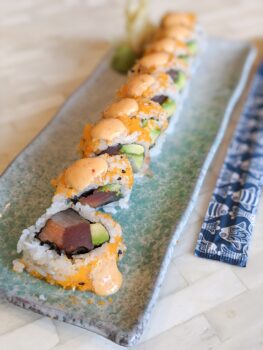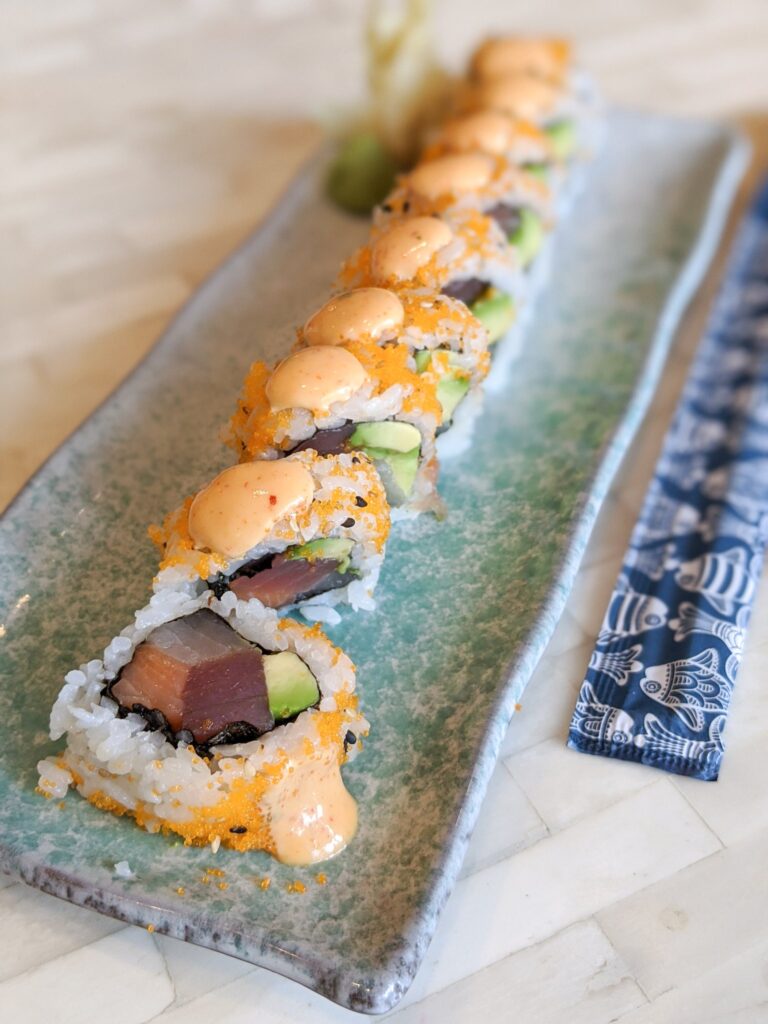 Abe Ng, CEO of Sushi Maki, today announced the October opening of a new restaurant in Fort Lauderdale, Fla., introducing a first-of-a-kind concept he calls "Polished Fast-Casual Dining." The restaurant, which represents the company's first stand-alone location in Broward County, will occupy a 2,500-square-foot, Class A space at 200 East Las Olas Boulevard, which previously was occupied by Beehive Kitchen. Plans call for hiring over 25 full- and part-time team members from the surrounding neighborhood.
A "roll-cutting" event scheduled for November will include local elected officials, business leaders and community members. Details will be announced in the coming weeks.
Ng, a well-known restaurateur and business leader noted for expanding his family's Canton Chinese Restaurants since the late 1990s to become an award-winning, go-to regional sushi brand, is responding to changing customer preferences and market dynamics in the New Normal by introducing the "Polished Fast-Casual Dining" concept which he expects will create a new industry standard.
Specifically, the Polished Fast-Casual Dining concept represents an evolution of the traditional fast-casual by including real glassware and plateware rather than disposable options, and enabling customers to choose whether to order from team members or QR codes and enjoy their meals at tables indoors or outdoors, or pick up their meals curbside from dedicated "grab and go" parking spots.
The Fort Lauderdale location will be the first of this concept in Broward County and feature new menu options, including: a premium "Las Olas" roll including mango and sustainably sourced salmon celebrating the area's unique flavors, as well as tuna poke nachos.
Ng is investing a significant amount in the custom buildout and in local community partnerships and outreach, as he has done at his other locations throughout the region. The move is viewed as a strong local economic indicator, signaling the return to office, and the migration to Fort Lauderdale from national and local professionals, families and tourists.
Beyond its quality menu offerings and service, Ng believes the company's continued expansion since 2000 is based on its mission of "Spreading Goodness" by contributing to the local communities served.
This mission includes supporting nonprofit organizations such as Big Brothers Big Sisters, Breakthrough Miami and the National Christian Foundation, which bring together people of all backgrounds. It also includes investing in certification from the Marine Stewardship Council as part of the company's commitment to source the highest quality, sustainable seafood.
Half Moon Empanadas to Open in Pembroke Pines
Half Moon Empanadas continues to expand and overtake the South Florida empanada market with its 12th location in Pembroke Pines, Florida. The Grand Opening will be on August 28th, 2021, in their new store located within Misha's Cupcakes location at The Shops At Pembroke Gardens. Everyone is invited to celebrate the occasion with free empanadas all day long!
Half Moon Empanadas was created by Pilar Guzman Zavala and Juan Zavala in August 2008. When they opened their first location in Miami Beach they aimed to become a competitive takeout-centered restaurant like many pizza and burger chains in the United States. However, it was not as profitable as they had imagined.
It wasn't until they participated at a street food festival and sold out of all their empanadas that they realized they needed to change their selling strategy. Soon after, they started to sell Half Moon Empanadas via a cart stand at a college campus and quickly perfected their new on-the-go sell strategy.
The Pembroke Pines store is a project Pilar Guzman and her team hold dear to their hearts, as she decided to open side by side Misha's Cupcakes, a fellow women entrepreneur who offered them an opportunity to collab and conquer.
After nearly a year of challenges due to Covid-19, Half Moon Empanadas beat all odds and continued to grow through South Florida with the Grand Opening of their 11th location in Jackson Health Hospital this past May 2021. The empanada giant doesn't plan on stopping its expansion plans anytime soon, the new Pembroke Pines location is the first store in Broward County with many more on the horizon.
The Pembroke Pines location will be celebrating its grand opening on August 28th with a 12-hour celebration. To secure your free empanada, make sure to reserve your spot by clicking this link, and selecting a time slot from 10 am through 10 pm. The giveaway is limited to one empanada per person present, until supplies last.
Mariachi Sundays at Cantina Catrina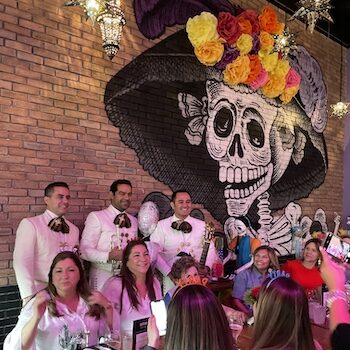 From 12:30PM-4:30PM enjoy lunch during Cantina Catrina's Mariachi Sundays featuring a live Mariachi band. Enjoy dishes like the Truffle Corn Guac – Charred corn, truffle cream, cotija cheese, and pico de gallo; a variety of Street Tacos; and the Veggie Enchiladas with tofu, poblano peppers, mushrooms, and charred corn. Finish off lunch with a savory variety of Trio De Paletas – choice of 3: mango, lime, strawberries, pineapple, guava, soursop, tamarind, passion fruit, with Tajin on the side.
Heatseekers Dinner at Beaker & Gray
Slated for Wednesday, August 25 at 7:30PM, Beaker & Gray invites guests to delight in a 4-course culinary experience featuring one-of-a-kind, spicy plates created by Chef Brian Nasajon. The menu will showcase a variety of spicy peppers grown in his family's garden including habanero, ghost peppers & scorpion peppers. Priced at $90, tickets must be purchased in advance through Resy or www.beakerandgray.com, please note gratuity is included in the price.
The post Nom News: August 20, 2021 appeared first on Miami Food Pug.
Nom News: August 20, 2021