Quilting Bee Blocks – Treasure Hunt and Abacus
I'm not sure where I last left off sharing my quilting bee blocks for my bee, Miss B Haven, but I'm here today with the blocks from December and January! For December, Alison chose the Treasure Hunt block and asked for scrappy low volume with one strip of a dusty colour per quadrant.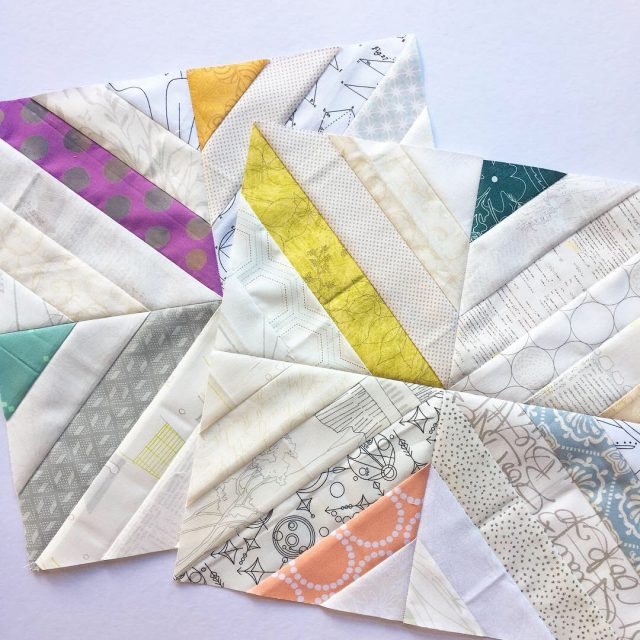 We've all been drooling over how calm and serene this quilt is going to be! Whipping up a quick mock-up in EQ8 shows you just what it's going to be like, swoon!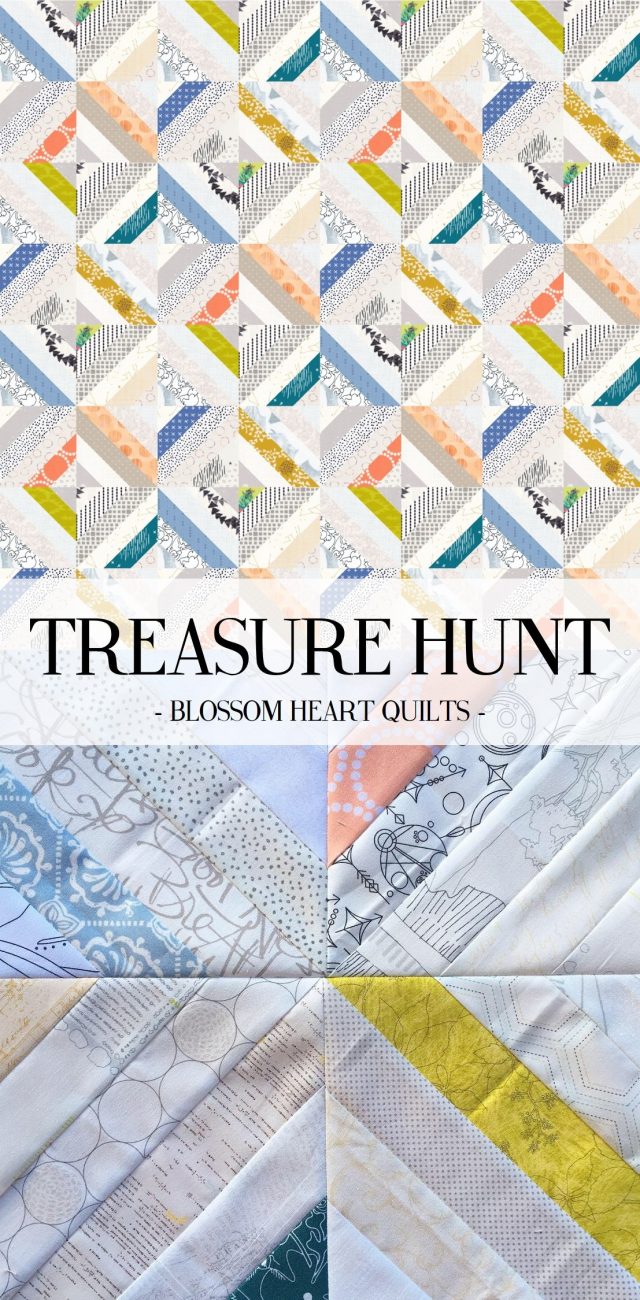 As I was pulling and cutting low volume fabrics for the Treasure Hunt blocks, I also cut the squares needed for blocks for January. Jane chose Abacus, and that requires a lot of little squares when you're making two blocks! Thankfully, I have a rather ample low volume stash that enabled me to find 24 different prints… yep. Although to get the softer look Jane wanted, I did need to reverse a couple of black and white prints – by using the "wrong" side as the "right" side when sewing, it softens the black. You can see an example of that underneath the middle yellow print in the block below. A handy trick to keep up your sleeve! As long as you remember your plan and don't end up sewing it the normal/correct way and then have to unpick it to flip it… ahem.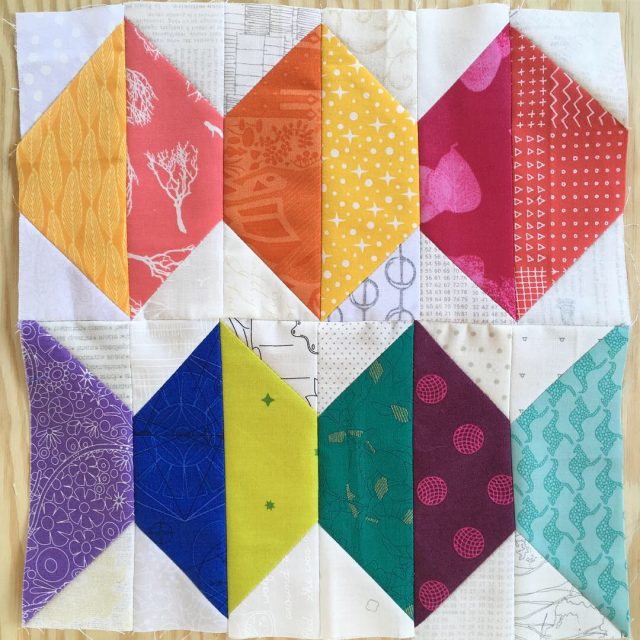 Jane was inspired by the colours chosen by two other bee mates, Kara and Kat, and asked for the top row to be warm brights, the bottom row to be cool brights, and for it to be all mixed up (AKA not in colour order). How fun is the quilt going to be?!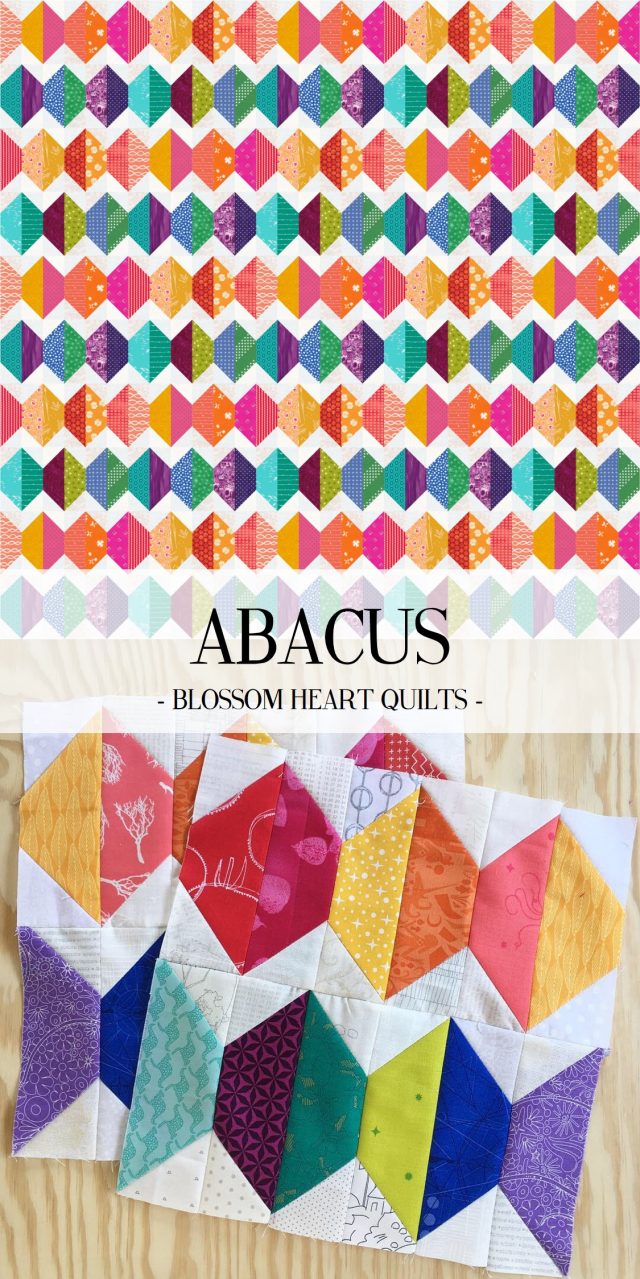 This year, we've challenged ourselves to choose blocks we haven't used in our bee yet. It's our third year running, and we've had a few favourite blocks we keep returning to! It also means I get to put in some new blocks into EQ8 when doing the mock-ups, which will be nice for a change, haha! I've already started planning what I want for my month as queen later in the year. It's going to be a quilt for my son, so we've worked together in EQ8 to brainstorm what block he'd like and what fabrics to put where. He's pretty excited to see it come to life, and so am I!
If you don't have EQ8, and would like to get in on the EQ action, use the code EQ8ALYCE to get 20% off of any order at ElectricQuilt.com!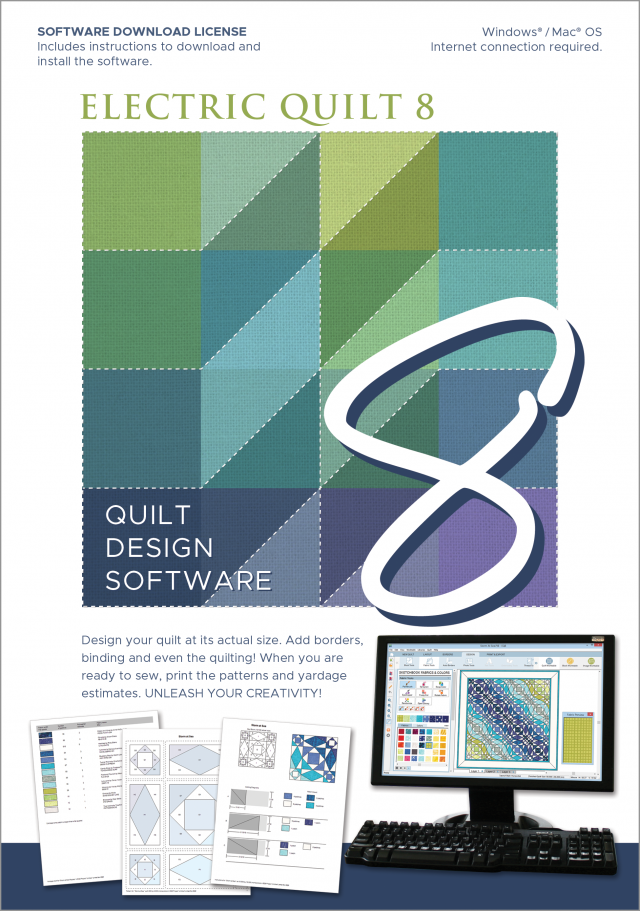 The post Quilting Bee Blocks – Treasure Hunt and Abacus appeared first on Blossom Heart Quilts.
Quilting Bee Blocks – Treasure Hunt and Abacus