Message from the President: Prepare for change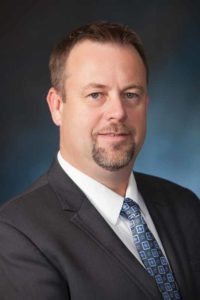 by Greg Hosted
"Progress is impossible without change, and those who cannot change their minds cannot change anything." – George Bernard Shaw.
Change is inevitable and the only real constant in life. As creatures of habit, we often fear, avoid, and anguish over the possibility of change. However, without change there is no opportunity for growth, progress, or evolution. Can you imagine a world where everything remained static and predictable? How dull and depressing life would be. To change is to grow and adapt. Here are some ways you can learn to be more comfortable with change.
Be a willing participant
Take time to evaluate options for direct participation or involvement in the changes before you. Create small action steps to move things forward. Taking initiative can help improve your outlook on things and give you a sense of self-determination by being a willing participant.
Accept what you can and cannot control
Many things in life are out of your control like the weather or an economic downturn. Regardless of the changes before you; how do you respond or react? How do you feel? Do you view things in a positive or negative way? How you respond and/or react to any given situation (whether positive or negative) is ultimately your choice and within your control.
Move your ego aside
Sometimes the biggest obstacle to change is you. Perceived negative impacts or a blow to the ego can thwart your willingness to be open to the change and any of its potential benefits. Instead, take a step back and adjust your perspective. Many times, acceptance is the best course of action. As Carl Jung once said, "What [we] resist, persists."
Be gentle with yourself
At times you may feel isolated and alone in your feelings toward change, particularly difficult ones. Be gentle with yourself. Take time to relax and reflect. Seek help from supportive people. Sometimes the ability to express our feelings in an open, honest, and vulnerable way helps us cope with change more effectively.
Changes, big or small, can have a positive or negative impact on our daily lives. You must choose ways to deal with change that is least disruptive to your overall well-being. Although rarely easy, change in all forms, provides you with an opportunity to learn and grow.
The post Message from the President: Prepare for change appeared first on Construction Canada.
Message from the President: Prepare for change