8 Ideas to Create Passive Income with No Money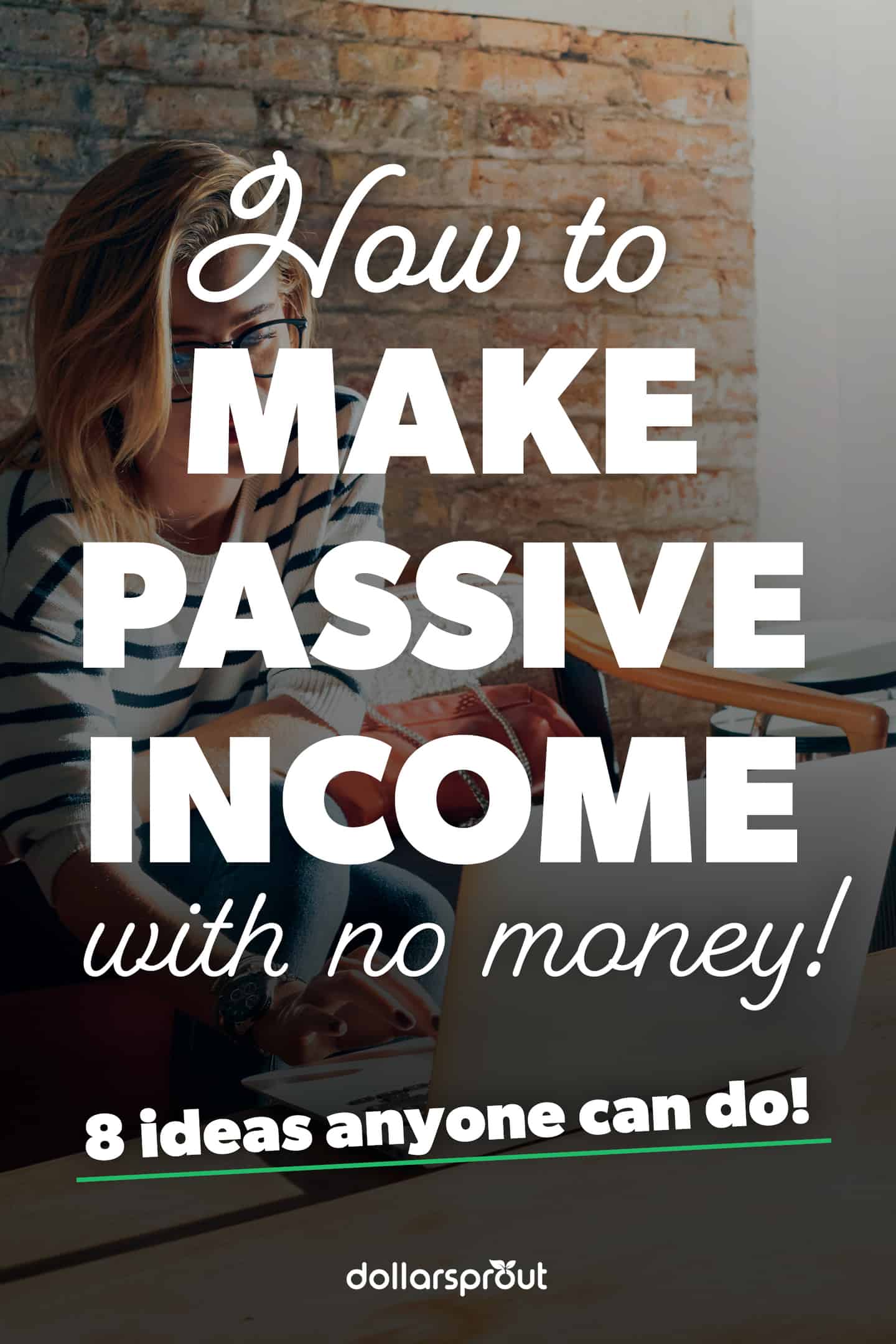 There's a common misconception that it takes money to make money.
That isn't always true. If you're willing to invest your time, you can find a way of creating passive income with no money upfront. It takes creativity, dedication, and hard work, but all that is worth it when you start earning money.
Passive income is money you earn even when you aren't actively working. Some examples include dividend income, selling courses online, or rental income from investment properties. Instead of being paid for each hour you work, you earn money from these alternative income sources.
But what if you don't have money to invest in the stock market or buy rental properties? Can you figure out how to make money without money to invest? The good news is that there are many passive income sources that don't require big upfront dollars. The only investment you'll make in developing these income streams is with your time and effort.
8 Ideas to Create Passive Income with No Money
When it comes to choosing passive income ideas, start small. Even earning a few dollars a month in your high-yield savings account counts as passive income. Over time, work hard to diversify and grow your passive income streams to get to a place where you're consistently earning without exchanging your time for money.
1. Open a Certificate of Deposit
If you're interested in opening a certificate of deposit (CD), and you're unsure if you have money available, you might have more than you think. It is possible to open a CD or create a CD ladder with money you already have.
If you have an emergency fund sitting in a savings or checking account, you can take that money and open a CD. While the rate of return on a CD is low (usually between 2-3%), it's also very low risk and it allows you to earn passive income on the interest.
Most CDs are FDIC insured up to $250,000 per person. That means you will never lose the money you've invested in CDs as long as the total amount is less than $250,000.
The downside of CDs is that they are less liquid than a checking or savings account. You can't withdraw your money as easily and if you do make a withdrawal, there might be restrictions or fees. You open a CD for a fixed period of time, such as 6 months, 12 months, or 18 months. If you withdraw your money before the maturity date, you'll be penalized.
To open a CD, find a bank that offers good rates on them. Check the minimum investment requirement. In general, banks with higher investment requirements also offer higher rates, so choose the best rate for the amount you have to invest.
Then, purchase a CD or create a CD ladder using funds from your existing account. After making the initial CD purchase, you can either withdraw the money (plus your interest earnings) or re-investment in a CD each time one of them reaches maturity. If you continue reinvesting in a CD every six months, you're creating passive income without spending additional money.
2. Rent Your Car
If your car remains unused for a large part of the day, you can turn that idleness into passive income.
With apps like Getaround, you can rent your car out instead of letting it sit in a parking lot. According to Getaround, you could earn over $800 per month renting your car with very little effort on your part.
The process to get started is simple, and Getaround outlines it all. First, create a profile for your car by naming it and sharing its pickup and return location. Your pickup and dropoff address is shared privately with renters, not publicly on the app.
Take some high-quality pictures of your car and write a description. You can also set availability and provide renters with pickup instructions.
Getaround provides several perks to car owners, including liability insurance, enforcement of renter etiquette, help with repairs, and more.
If you already have a car, renting it is an easy way to earn passive income. All you need to do is the initial setup to work with Getaround. Then, your car can start earning money when you're not using it.
Renting your car has some great side benefits, too. You'll be helping your community and the environment at the same time.
3. Build a Business and Hire Out the Work
Here's a creative idea to generate passive income with no money: start a business and then hire people to do the work for you. You could open an advertising agency or work with Facebook ads. This is called an arbitrage opportunity. As long as you can keep business rolling in and customers pay more than you pay the people doing the work, you're creating passive income with little effort.
That's the approach that Bobby Hoyt took. In 2015, he was a high school band director. Now he and his business partner Mike Yanda have built a successful business managing Facebook ads for other entrepreneurs. They also teach other entrepreneurs to start Facebook advertising business with their FB Side Hustle course.
Many small business owners are so hyper-focused on operating their business that they don't want to deal with digital marketing.
That's where you come in.
You could make money by selling Facebook ad management, SEO, content creation, or any number of digital marketing services to local businesses. Hire someone to do that work and charge the customer slightly more than you're paying to have the work done.
This isn't completely hands-off because you or someone on your team will consistently need to work on lead generation or finding customers. And there may be some headaches associated with finding, training, and managing the people who work for your business.
Still, building a business is a great way to make passive income. This model can be applied to almost any type of business. For example, you could offer virtual assistant services, graphic design, advertising, copywriting, or resume writing.
4. Create Information Products
Many online entrepreneurs sell products such as eBooks, online courses, workbooks, templates, or tutorials.
Alex Nerney and Lauren McManus started their first site, Avocadu, to provide women a healthy, sustainable weight loss solution. Within a few months, they were making over $10,000 per month through their digital products. Now they teach others how to make an income selling digital products online in their popular course Six-Figure Blogger.
To get started selling digital products, you first have to design and develop the product. It's helpful to have an existing audience you can convert to potential customers so you can develop something they need. If you've already built an audience, ask them what that might be.
Having a large following isn't necessary. Alex and Lauren started their business from scratch with no audience.
If you don't have a following, then think of a problem you could help someone solve. For example, if you're a highly organized person and love creating processes and systems, then you have a skill that not everyone shares. Think of how you could use it to help someone else. Then decide who that person is. It could be busy entrepreneurs who need a better system for managing client projects or stay-at-home moms who want to organize their household.
After you've decided on a direction, you need to create the product. Then, set up an automated mechanism to take your customers' payments and deliver the product. Once it starts selling, you'll have an excellent source of passive income.
Let your imagination run as you're trying to come up with ideas for digital products. What is your expertise? How can that help your ideal customer?
Keep in mind that you will need to generate leads in order to sell your products. That could mean running Facebook ads, building an Instagram following, writing blog content, or posting frequently on social media.
5. Connect Readers with Products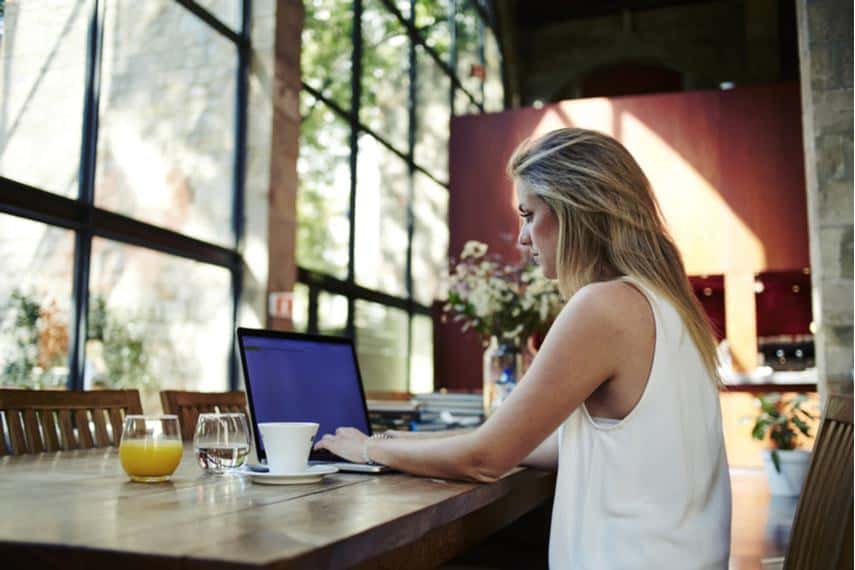 If you don't want to create your own products, you can connect readers to others' products. One of the best ways to do this is by creating a website. If you don't already have one, you can start a blog in just a few minutes. This will give you a natural way to recommend products to readers.
With affiliate marketing, you promote products and services from other companies. If someone signs up or purchases that product through one of your links, then you earn a commission. Major retailers like Amazon and Nordstrom offer affiliate programs, as do smaller retailers and online entrepreneurs.
You'll need to apply to the affiliate program or programs for the products and services you want to promote. Once you've been accepted, start linking to products sold by that retailer in your blog posts.
If someone buys a product through your link, you'll get a percentage of the sale. The percentage you receive varies by retailer, but with enough affiliate links, you can earn a good amount of money.
To prevent any problems, be sure to read the affiliate program's terms and conditions and be transparent with your readers about affiliate links. Tell them that you earn a small commission on everything the retailer sells via one of your links.
6. Make YouTube Videos
YouTube is growing exponentially with viewers watching over a billion hours of videos on the platform every day. People can't get enough of video content, and you can take advantage of that trend, especially if you have a YouTube channel.
You can make money on YouTube in a few different ways. First, you can sell different types of ads on your videos. This is an easy way to make passive income with no money required.
Affiliate links are another way to make money on YouTube. In the text description for each video, link to items that you mention or that are relevant to the content. The great thing about this option is that you can start no matter how small your channel is.
As your platform grows, you can also create sponsored videos by partnering with companies. Find companies with a similar audience and mission to yours and work together to promote their products or services.
7. Build an E-Commerce Site
The online retail market is expanding rapidly. In 2018, 14% of all retail sales happened on an e-commerce site, and that percentage is expected to grow. With so many customers buying online today, an e-commerce site is a simple and effective way to make passive income.
You'll have to do some work to get your e-commerce site up and running. First, decide on a niche. What would you like to sell? Is there a particular type of product you're passionate about, like baby items or home decor?
After you've chosen a niche, set up your online store. One option is to create a store on Shopify. Choose a small set of items to offer and take quality photos of them. List the items, including photos and prices, to launch your shop. You can always add more products later.
To increase sales, develop a strategy to drive traffic to your site. What platform will you use to generate interest in your e-commerce store? Do you have an established blog you can use to direct shoppers to your store? Maybe you can rely on Instagram followers or Facebook ads.
Whatever method you choose, make sure you're realistic about how much traffic you can expect from different sources. And don't be afraid to experiment with paid advertising. You might reach customers you didn't expect!
8. Take Stock Photos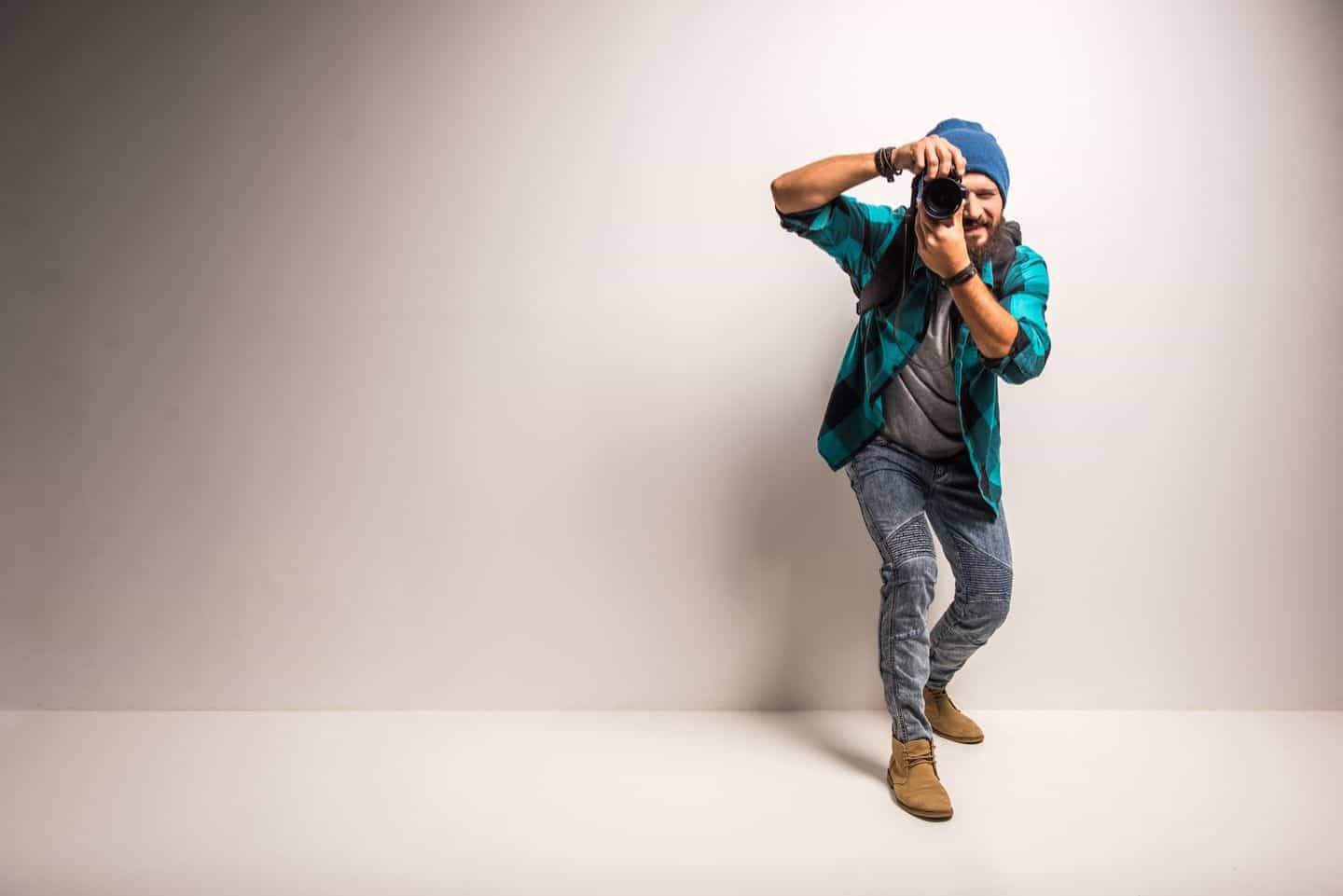 If you have a good camera and enjoy photography, you could get paid to take pictures and create passive income by selling stock photos online.
Stock photography sites like Shutterstock allow photographers to post photos for sale. Business owners often buy images to highlight their content and create visual interest. The photographer earns a small fee each time a customer buys one of their photos.
You must be approved before you can post photos for sale. Most sites require you to submit a portfolio of your work, and, once approved, you can upload as many pictures as you want.
It's important that, when you do upload your photos, customers can find them. After all, this is how you'll earn your passive income. Give some thought to the text that accompanies each picture to make sure that it accurately represents the image content. If you have time, learn a little bit about the importance of search engine optimization and keywords to give your images a better chance at getting seen.
You don't need fancy photography equipment to take stock photos. Many cell phones have good cameras, so you can snap images wherever you go with minimal investment.
Passive Income Takes Work Up Front
If you don't have money to invest, you have to put in time and effort to create passive income. There are many ways to create passive income, whether it's setting up a blog or creating your stock photo portfolio. Take the time to consider your interests and find a passive income stream that aligns with them. Then, get to work growing your passive income streams so you can enjoy the future financial benefits.
The post 8 Ideas to Create Passive Income with No Money appeared first on DollarSprout.
8 Ideas to Create Passive Income with No Money