33-Year-Old Woman Believes Now More Than Ever She Has a Shot With Josh Hartnett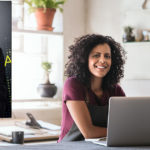 NAPA, Calif. — Local woman Amanda Perez believes that, for the first time in her life, she most likely has a decent shot with actor and '90s heartthrob Josh Hartnett after nearly 20 years of pining.
"Back when Josh was in 'The Faculty' I was only 11, so he definitely wouldn't want to date then. But I just made partner at my law firm, and I got really into pilates three years ago, so I'm aging like a fine wine in a majestic Northern California vineyard," Perez stated. "I'm older and more mature, and just feel like if there was ever a time for Josh to probably be, at the very least, open to a date, this is it. It doesn't have to be anything serious. Or maybe something totally serious, who knows? I'm definitely open to seeing where it goes."
Perez's mother, Donna Perez, has absolute faith in her daughter's tenacity of will, determination, and ability to achieve her goals.
"He's that guy from the 'Halloween' remake, right? Oh, yeah — she can seal that deal in like, six minutes," Mrs. Perez said. "That guy must be like, 45 by now. If he's single, he's got no business turning my daughter down. I saw her pass the bar exam on her first try — I don't know what more Josh Hartnett would need to see their potential together. She's a solid 8, and back in the aughts, he was about a 6. I mean, he was O.K., but he's no Gael Garcia Bernal."
Sadly, following a brief scroll through the actor's Wikipedia page and learning that Hartnett is happily married with two children, the younger Perez was remorseful that she didn't act sooner.
"That's a shame. Maybe I should've made my move after 'Lucky Number Slevin' came out," she lamented. "I bet he was feeling pretty low then, and would've been easier to nail. Oh well. Maybe we're just meant to have one of those unrequited loves… like how when two people have never and probably will never meet, but one person saw the other person on T.V. a lot. It's a tale as old as time."
"Does anyone know what Domhnall Gleeson is up to, though?" she added. "I love gingers and that guy can get it, too."
The post 33-Year-Old Woman Believes Now More Than Ever She Has a Shot With Josh Hartnett appeared first on The Hard Times.
33-Year-Old Woman Believes Now More Than Ever She Has a Shot With Josh Hartnett