Bolton Valley, VT 23FEB2019
This week wasn't especially snowy, but we had at least some modest accumulations, with Bolton Valley reporting 9 inches during the period.  Overall ski conditions have been quite good as of late though, so we expected there to be plenty of good powder skiing in the usual stashes with just these recent rounds of snow.
E and Ty were both a bit under the weather, but Dylan and I headed up to the mountain with our Tele skis for a good session of powder turns and exploration.  Temperatures were really nice, well into the upper 20s F for our midmorning arrival at Timberline.
D and I put together what was essentially a truncated version of the great session that the family had last Saturday.  We hit the whole breadth of the mountain, traveling all the way from the bottom of Timberline over to the top of Wilderness, and back again.  We hit powdery favorites like White Rabbit, Snow Hole, The Crack, and Maria's.  Dylan was skiing really well on his Telemark skis, and it was fun to watch him developing the wherewithal to throw in alpine turns among his Tele turns whenever he'd be in a tight space that called for it.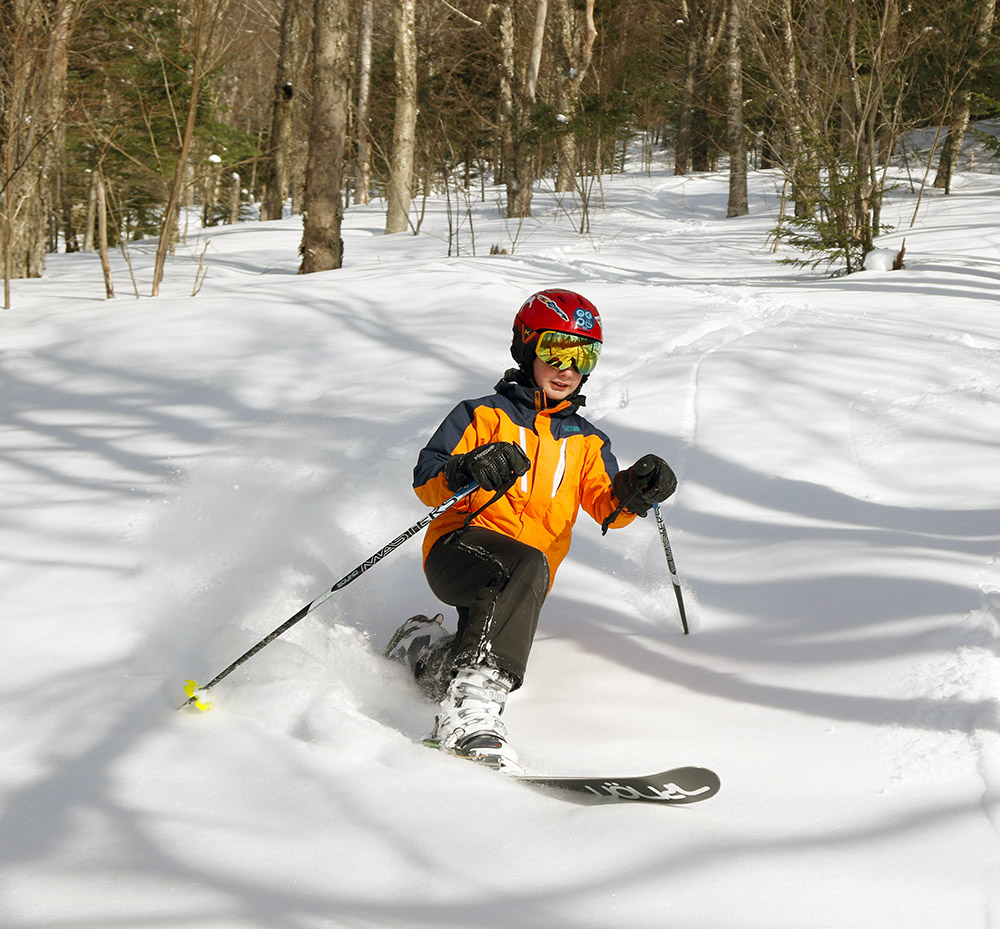 We caught some really nice powder turns, and it was hard to say exactly how much of the surface snow was new, but it was certainly several inches.  We had fun checking snow depths around the 3,000' mark, and you could simply push your pole down into the snow right up to the handle… and then keep going deeper if you wanted to.  While the powder today wasn't quite as fresh as what we experienced last weekend, it's all just great skiing at this point. 
Bolton Valley, VT 23FEB2019