21 Fun Things: NoisePop Festival, Sensorium at SF Ballet + More Bay Area Events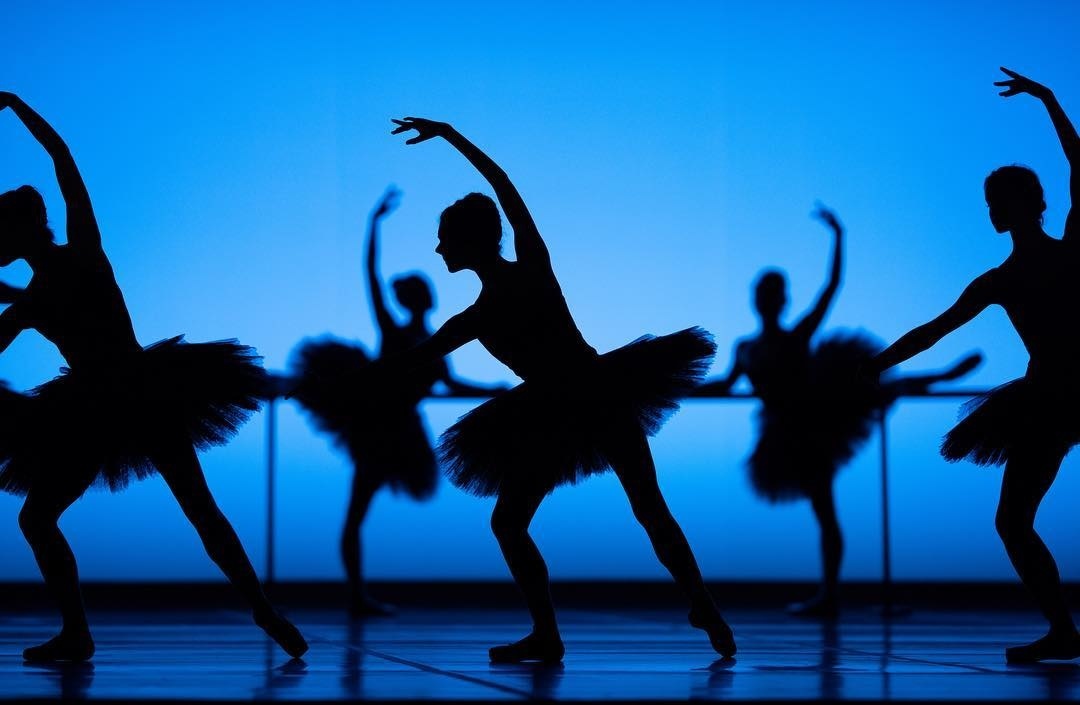 Culture vultures, style mavens, music lovers, feminists, and foodies—it's going to be a very good week.
Look for the return of NoisePop, the extraordinary transformation of the War Memorial Opera House at Sensorium, a whopper of a vintage fashion fair, a talk with Rebecca Solnit, a dinner series celebrating women chefs, and more. Have a good one!
---
Monday, February 25th
Sound Bath Relaxation
When: 7pm to 10pm nightly through March 2nd
Where: Conservatory of Flowers, 100 JFK Drive (Golden Gate Park), conservatoryofflowers.org
Meditate in the garden oasis at Conservatory of Flowers during this series of sound baths. You'll enjoy a dreamy symphony of singing bowls, Tibetan bronze bowls, shamanic drums, hang drums, Native American flutes, Koshi chimes, Tingshe chimes, and bells. Bring your own yoga mats, pillows, and blankets, and let your cares melt away. // Tickets ($33) are available at eventbrite.com.
Bohemian Rhapsody Sing-A-Long
When: 7pm to 9:30pm
Where: Castro Theatre, 429 Castro St. (Castro), castrotheatre.com
How can one possibly listen to Bohemian Rhapsody without belting it aloud? Grab a ticket, warm up your pipes, and plan an epic costume (there will be a contest) for this interactive screening of the award-winning Freddie Mercury biopic. Also expect fun props in the goody bags. Mamaaaaaa, ooooooooh. // Tickets ($16) are available on ticketweb.com.
Noise Pop Festival is back!
When: Various times
Where: Various locations, noisepopfest.com
Noise Pop Festival is back for a weeklong set of performances across the Bay Area. Browse the schedule to find a slew of concerts, movies, art shows, and happy hours with headliners including Petit Biscuit, Beirut, Bob Mould, Yuna, Teenage Fanclub, and Princess Nokia. // Tickets can be purchased for individual shows, or a full badge pass ($199 and up) can be purchased on noisepopfest.com.
Tuesday, February 26th
Sensorium
When: 7pm to midnight
Where: San Francisco Ballet, War Memorial Opera House (Civic Center)
The old Opera House will be completely transformed tonight for an immersive experience in dance, art, design, fashion, and music. Be greeted by shadow dancing from the SF Ballet, and then keep wandering for interactive pop-ups including InstaCouture with designer Lan Jaenicke and Sensorium host and artist James Buckhouse; a Figure Drawing Atelier; ballet educational experiences such as All About Tutus; special guest DJs; drinks and light bites. On stage, there will be dance performances choreographed by Helgi Tomasson and Justin Peck. Then get your freak on at the after-party. // For more info and tickets ($29-$250), go to sfballet.org.
Beyond Borders: Times Journalists, Immigration and "The Jungle"
When: 7pm
Where: The Curran, 445 Geary St. (Union Square), sfcurran.com
Next month, the Curran Theater will completely transform into a refugee camp's Afghan cafe for the West Coast debut of The Jungle—chronicling the self-governing community of refugees in Calais, France—which New York Times theater critic Ben Brantley calls a "thrilling drama." But first, head to the theater tonight for a discussion among NYT reporters and panelists about American treatment of migrants and immigrants and what's happening on our borders and in our cities. // More info and tickets ($25-$35) are available online.
Wednesday, February 27th
Coyuchi Spring Launch Party
When: 6pm to 8pm
Where: 1400 Tennessee St. (Dogpatch)
Get in the mood for spring as Coyuchi—the locally based line of environmentally friendly linens—rolls out it latest collection. The party will include a chat with Anne Therese Bengtsson, the SF-based host of the eco podcast "Hey Change"; a workshop on bouquet making with floral designer Erin Miller of The Floral Times; Coyuchi samples at clearance prices; and a free organic Coyuchi tote with every purchase. Be sure to enter the raffle for a chance to win a Pismo throw. // Free to attend; register and get more details at eventbrite.com.
Rebecca Solnit at City Arts
When: 7:30pm to 9pm
Where: Nourse Theatre, 275 Hayes St. (Hayes Valley)
Rebecca Solnit—one of the country's sharpest voices in the realms of feminism, politics, the environment and more (who also happens to be an SF local)—takes the stage tonight in conversation with author and documentary filmmaker Astra Taylor. Solnit is the author of 20 books including the fantastically titled Men Explain Things to Me. // For info and tickets ($29), go to cityarts.net.
La La Land at the Symphony
When: 8pm, Wednesday and Thursday
Where: Davies Symphony Hall, 201 Van Ness Ave (Civic Center), sfsymphony.org
Enjoy a live symphony performance of Justin Hurwitz's soundtrack for La La Land, while the six-time Academy Award–winning movie plays on the big screen. This is a popular one, so tix are nearly sold out.// Tickets ($285) can be purchased on sfsymphony.org.
Thursday, February 28th
Nommo? Uh huh.
When: 4pm to midnight, Monday through Saturday
Where: Nommo, 396 Harrison St. (SoMa)
You may have already been to Obispo, the smart, rum-centric Mission cocktail bar from Trou Normand's Thad Vogler. Well the barkeep's been busy, having opened yet another new spot, along with Jon Santer (Prizefighter), called Nommo. Set in SoMa, the place is bright and modern, serving shareable plates—think salumi boards, moules frites, and oysters—alongside balanced beverages.
Hip Hop + R&B Night
When: 9:30pm
Where: DNA Lounge, 375 Eleventh St. (SoMa), dnalounge.com
Scratch your creative itch with a mash-up event featuring art and live performances from 20+ artists. Brands on hand include Zizi Buttons, META Clothing Co., Cali Vamp, Jarold Cadion Art, and more. And there'll be music by Cheat Day Oakland and William Stokes, plus shows all night from the likes of Bodywerk Dance, Omar Twinz, Versoul, The Pack and 1up Crew. // Tickets ($20) can be found on dnalounge.com.

Friday, March 1st
Sofi Tukker DJ Set
When: 9:30pm to 2am
Where: Audio, 316 11th St. (SoMa), audiosf.com
Head to Audio and get your dance on as DJs Sofi Tukker and LP Giobbi throw down their best beats. // Tickets ($20-45) are available at audiosf.com.
Russian Festival
When: 5:30pm to 9:30pm Friday; 11am to 10pm Saturday; 11am to 7pm on Sunday
Where: Russian Center of San Francisco, 2450 Sutter St. (Pac Heights), russiancentersf.com
No bots here, just all good things Russian including traditional songs, dance, folk art, and crafts. Of course there will be plenty to eat too, as well as a vodka tasting bar. // Tickets ($12) are available on eventbrite.com.
Tourist
When: Doors at 7pm
Where: Gray Area, 2665 Mission St. (Mission), grayarea.org
Catch hit producer and Grammy-winning songwriter Tourist play at Gray Area for one of Noise Pop's many musical performances. // Tickets ($18-$22) can be purchased at eventbrite.com.
Bootlegger's Ball
When: 7pm to 10pm
Where: Seghesio Family Vineyards, 700 Grove St. (Healdsburg), seghesio.com
Head up to Healdsburg to party in a prohibition-themed wine cellar, accessed by secret password. The Seghesio Family Vineyards is throwing this special hidden bash with wine, food, and music to celebrate their winery's endurance through the 13-year ban of alcohol over 100 years ago. // Tickets ($75) can be purchased on seghesio.com.
Love & Pride the Musical
When: 8pm to 10:30pm, with shows on Friday and Saturday through March 23rd
Where: Exit Theater, 156 Eddy St. (Union Square), theexit.org
This original musical follows the lives of six San Franciscans, each on their own journey to discover their sexual identity and gender. Expect pop, rock, jazz and electronic musical performances set against quintessential SF events (think Outside Lands and the Folsom Street Fair). Enjoy a post-show Q&A with the writer and cast. // Tickets ($38 online or $45 at the door) can be purchased online at brownpapertickets.com.
Saturday, March 2nd
Pop-Up Vintage Marketplace
When: 10am to 6pm
Where: The Craneway Pavilion, 1414 Harbour Way South (Richmond), craneway.com
Calling all fashionistas! It's time for the ninth annual A Current Affair, one of the biggest vintage marketplaces around. Expect 70+ retailers showcasing clothes, jewelry, and accessories dating as far back as the Victorian Era. // Tickets ($12-20) can be purchased on eventbrite.com.
A Speakeasy Bottomless Brunch
When: 10am to 3pm
Where: The Pawn Shop, 993 Mission St. (SoMa), thepawnshopsf.com
If you've dreamed of having your Saturday-morning brioche French toast and mimosas inside a mock pawn shop, this moment is for you. The Pawn Shop has just launched brunch, with menu items including bacon-wrapped grilled cheese sliders, a croque madam, and bottomless red sangria and mimosas.
American Tulip Day
When: 1pm to 4:30pm
Where: Union Square, 333 Post St. (Union Square)
Today promises to be pretty at Union Square where 100,000 tulips will mark the start of spring. A project by Royal Anthos, iBulb.org, and the Consulate General of San Francisco, American Tulip Day brings bulbs straight from the Netherlands. Guests can even pick a few to take home. // Free to attend; find more information on americantulipday.com.
Sunday, March 3rd
A Week of Women in Food
When: Through March 9th
Where: Various locations
La Cocina is putting together a week of events featuring seven meals that highlight powerhouse females in the culinary scene. Look for collab dinners between including chefs from El Pípila, Reem's, Nyum Bai, August 1 Five, Besharam, Bini's Kitchen, Rich Table, and more. // Ticket are available at lacocinasf.org/womeninfood.
M.I.A. Documentary Screening
When: 12:30pm to 2:30pm
Where: The New Parkway Theater, 474 24th St. (Oakland), thenewparkway.com
Watch Matangi/Maya/M.I.A, the 2018 documentary that follows the pop sensation over the course of 22 years, from refugee to super star, and learn about her continued fight for refugees and human rights. // Tickets ($10) can be purchased on eventbrite.com. Proceeds benefit Oasis Legal Services, a low-income and LGBTQIA+ asylum.
Salsa by the Bay
When: 3pm to 7pm
Where: Hotel Via, 138 King St. (SoMa), hotelviasf.com/rooftop
Now that the biblical rains seem to be over, it's time to get outside...and dance. If you've been itching to get up to the rooftop at Hotel Via (a space typically open only for guests and private events), today is your chance as a giant dance party commences with DJs mixing up salsa, reggaton, top 40, and club beats. Just want to chill? Kick back and listen from a private cabana with 360-degree views. // Tickets ($13 and up) can be purchased on eventbrite.com.
21 Fun Things: NoisePop Festival, Sensorium at SF Ballet + More Bay Area Events