Delta Will Form Soon; Gulf Coast Needs To Watch Closely This Week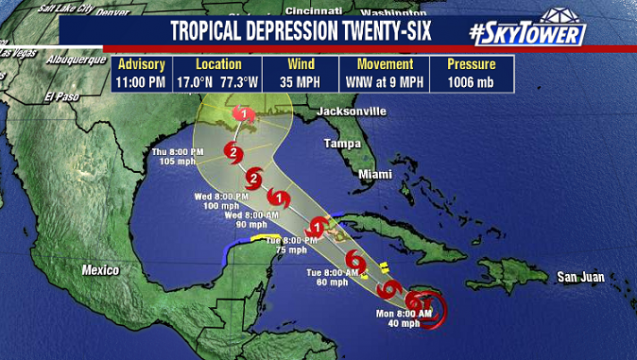 Tropical Depression 26 formed late Sunday evening about 75 miles SSW of Jamaica. Unlike Tropical Storm Gamma currently in the southern Gulf of Mexico, this system – soon-to-be Tropical Storm Delta – is likely to threaten the U.S. Gulf Coast this week.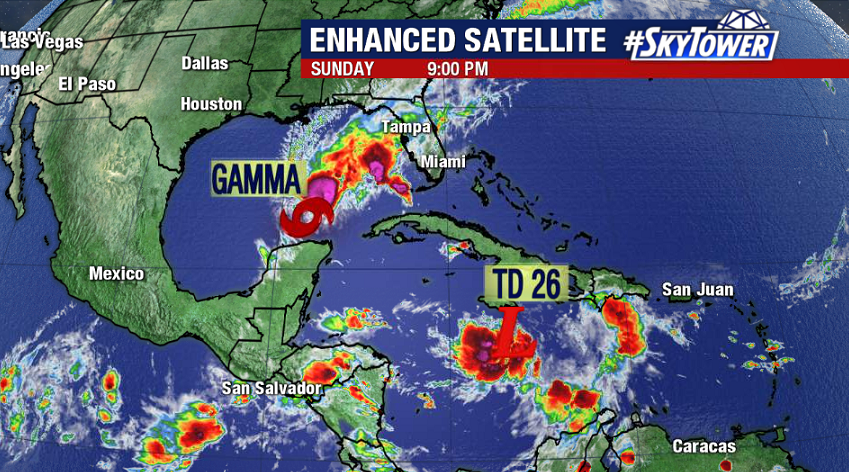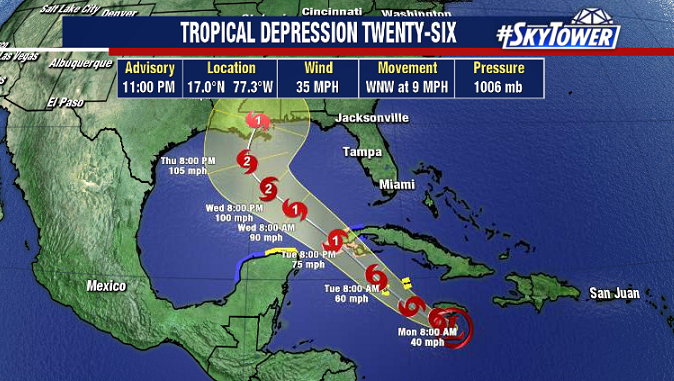 The environment ahead of Delta will be favorable for steady strengthening over the next few days as it moves past western Cuba and into the Gulf. At this point, it seems likely that the storm will become a hurricane. As it moves into the northern Gulf later in the week, southwesterly shear may begin to increase. That, along with some cooler water temperatures in the far northern Gulf, may help limit the storm's intensity leading up to landfall.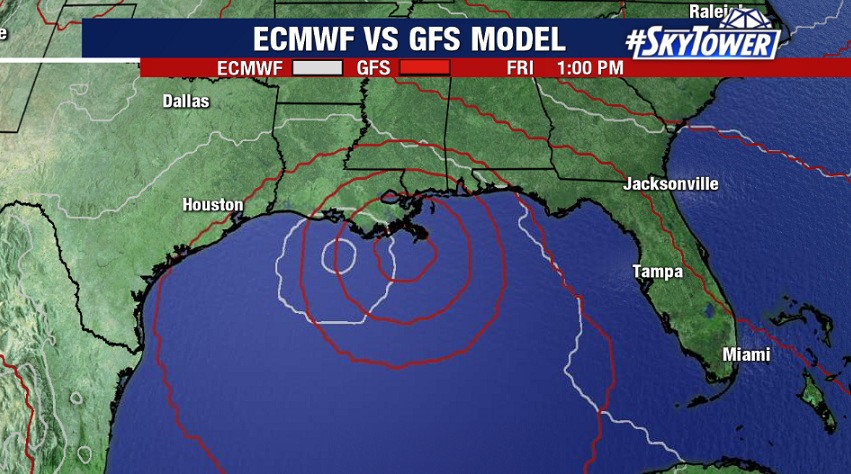 While intensity forecasts are always tricky, track forecast is much more reliable a few days out. There's a relatively good consensus among models right now, with a track toward the central Gulf Coast (LA/MS). That being said, folks all along the Gulf Coast should still be keeping an eye on the progress of this storm the next few days.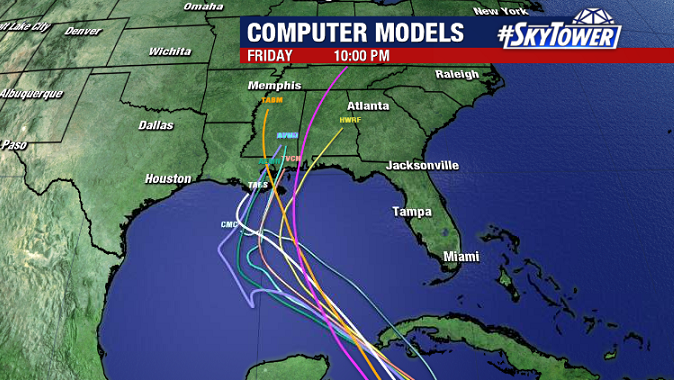 Delta Will Form Soon; Gulf Coast Needs To Watch Closely This Week