2 MSO Marijuana Stocks That May Be New To You
Are These MSO Pot Stocks Worth Watching
When it comes to the cannabis industry, MSO or multi state operator marijuana stocks are some of the most profitable choices. Often times, investors think of the more obvious MSOs such as Green Thumb Industries Inc. (GTBIF Stock Report), Trulieve Cannabis Corp. (TCNNF Stock Report) and Curaleaf Holdings Inc. (CURLF Stock Report). But, there are plenty of MSOs to choose from outside of these big-name pot stocks. There are a few reasons why MSOs have become so popular in the past few years.
[Read More]
In the shorter term, the increased demand for marijuana means that many MSO pot stocks have posted better than expected earnings. Because they are retail pot stocks, these companies happen to be the most forward facing businesses in the cannabis industry. This means that they can often benefit greatly from new legislation or increased market demand. In addition, MSOs are often much quicker to reach profitability than other marijuana stocks. This is because the retail business often has high margins and low costs once the location is paid for. With this in mind, let's take a look at two MSO marijuana stocks that may be new to investors.
A Leading Vertically Integrated MSO Pot Stock
Harvest Health & Recreation Inc. (HRVSF Stock Report) is one of the more interesting vertically integrated cannabis operators. The company has operations throughout several states in the U.S. where it sells a large variety of products. Because it is vertically integrated, HRVSF stock has been able to show greater profitability than many others. In the past three weeks, shares of HRVSF stock have shot up by around 77%. On October 22nd, HRVSF stock shot down in value by around 17% after announcing a CA$30 million fundraising round. But, this short term volatility does not reflect anything poor about HRVSF stock's business.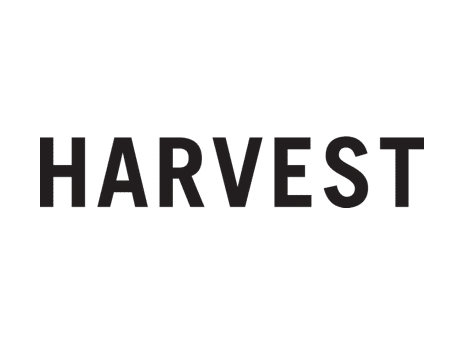 Rather, the company has been able to penetrate into several different sectors of the cannabis industry. While it does sell cannabis flower, Harvest Health also produces and retails oils, ointments, and edibles. These products range in their potency of cannabis and CBD levels. YTD, HRVSF stock is still down by around 50% which is not great. But, on the other hand investors could look at this as an opportunity. Regardless, HRVSF stock has a solid business model that makes it continue to be a marijuana stock to watch.
Another Vertically Integrated Marijuana Company to Watch
Acreage Holdings Inc. (ACRHF Stock Report)is an MSO pot stock that has been around for quite some time. In the past few years, ACRHF stock has been able to make a few big headlines for its massive growth. While ACRHF stock on its own no longer exists as its own entity, it operates as a subsidiary of Canopy Growth Corp. While this means that investors should focus on CGC stock, its worth taking a look at what used to be ACRHF stock to see how investors can benefit. The company is vertically integrated which means that it produces and retails its own marijuana products. This means that it controls everything from cultivation to production. As stated before, this means that it is able to push higher margins than many other marijuana businesses.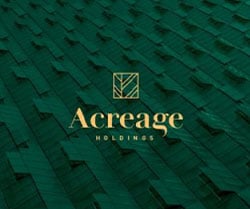 On October 1st, Canopy Growth announced that it would begin shipping new THC infused beverages in Canada under the tweed breed. The plan to produce and ship these beverages, also pertains to the U.S. market as the pair plan to bring these products to America. Before it was purchased by Canopy, Acreage operated more than 27 dispensaries with licenses to open 40 additional ones. This is quite a substantial foothold in the U.S. and gives Canopy Growth an advantageous position there. Although CGC stock has seen some rough days in the past few months, its holdings of Acreage means that it could see more potential from the U.S. in the near future. With this in mind, CGC stock remains a leading pot stock to watch.
Are MSO Pot Stocks the Way to Go?
It would seem as though MSO pot stocks have continued to perform quite well in the face of market adversity. Despite Covid leading to a large stock market selloff, many marijuana stocks have seen gains during that time. This, however, does not mean that it will continue in the long term. Rather, investors should keep a close eye on the cannabis industry to see what type of price action marijuana stocks are seeing. While pot stocks continue to be quite volatile, there's no telling how much potential there could be in the long term. With this in mind, the hopes are that we can continue to see large growth in the future for both the cannabis industry and marijuana stocks.
The post 2 MSO Marijuana Stocks That May Be New To You appeared first on Marijuana Stocks | Cannabis Investments and News. Roots of a Budding Industry.™.
2 MSO Marijuana Stocks That May Be New To You