You can now add select Chase business cards to Apple Pay
Paying with cash feels plain icky during the pandemic, and even pulling out a credit card and sliding it into the reader seems like something to avoid in 2021. Instead, I've been focusing on cards that offer tap-to-pay — or, ideally, support for a digital wallet.
Most of my cards support Apple Pay, but there have been some glaring omissions — namely, Chase's business cards, including the Ink Business Preferred® Credit Card, which is currently offering a massive 100,000-point welcome bonus, after spending $15,000 in the first three months.
Fortunately, I was finally able to add my Ink Business Preferred® Credit Card this morning, and TPG's Scott Mayerowitz confirmed that his Ink Business Cash® Credit Card is now Apple Pay-compatible as well, thanks to a tip from reader Cristofer O.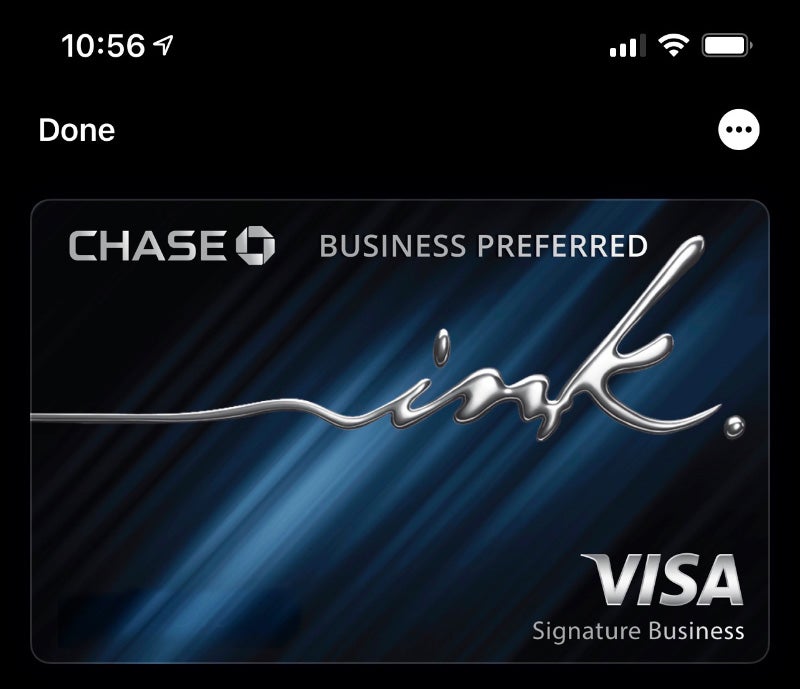 Officially, these cards haven't yet landed on Chase's roundup of products that support digital wallets, so it's not yet clear if they'll be available in Android Pay and Samsung Pay just yet. Still, given that I didn't have any issue adding mine to Apply Pay this morning, I wouldn't be surprised to see support for those programs, as well.
A number of other top cards support digital wallets, including the Chase Sapphire Preferred Card and Chase Sapphire Reserve, along with countless offerings from other issuers, ranging from the American Express® Gold Card to the Capital One Venture Rewards Credit Card.
For more on the best credit cards to use with tap-to-pay, see our detailed guide right here.
Featured photo by The Points Guy.
You can now add select Chase business cards to Apple Pay