Three Ways Businesses Can Emerge Stronger From The Pandemic
Three main trends will positively impact the Procurement space post-COVID-19 and beyond and help in responding to unexpected challenges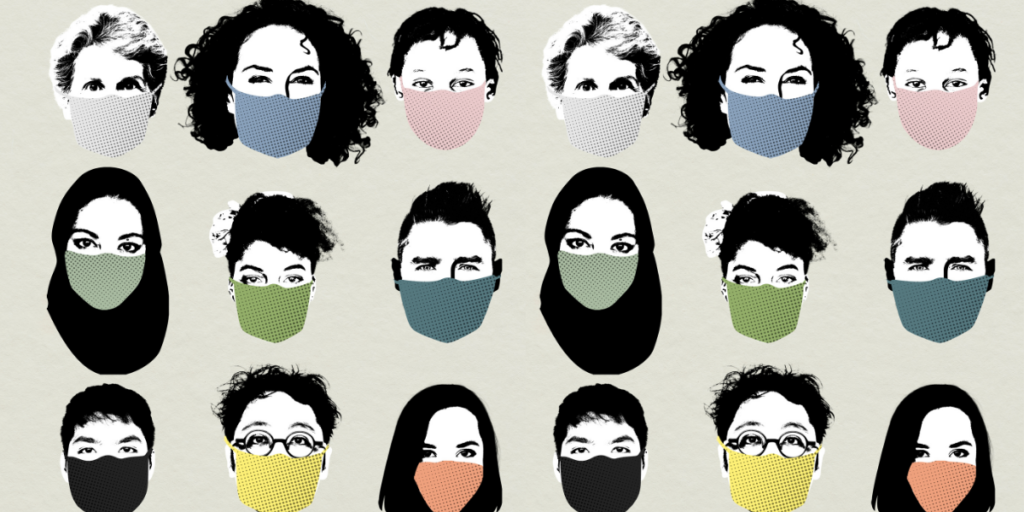 ---
What a strange year it's been. As we marked the start of 2020, and news started to circulate about a virus in China, no one could have anticipated the global health crisis that was on its way.
As more countries ease lockdown restrictions and business find new and creative ways to meet the needs of their customers, there are many learnings we can take from the pandemic. These range from critical changes to growth plans to adjustments to company culture to operational improvements to increase supply chain agility.
Like many companies, we recognized early in the crisis the difficulties we would all face in this new reality. To get ahead of the curve, my co-founder Monish Darda and I, along with our leadership team, developed a framework based on our values of Fairness, Openness, Respect, Teamwork and Execution—FORTE—to help everyone at Icertis make decisions to meet the demands we faced.
We call that framework our four rings of responsibility—taking care of self, taking care of family, taking care of community and taking care of business—and prioritize them in that order. We see the Four Rings of Responsibility as our way of amplifying our FORTE values to ensure we do our part to help win the battle against COVID-19.   
COVID's Impact
Outside of our own workplace, I've been speaking with our customers about how the industry is coping with the upheaval. Their experiences map closely with the findings from the 'How Now? Supply Chain Confidence Index' from Procurious that show only 1% of procurement/supply chain professionals felt 'frozen' by the COVID crisis. This is a testament to the rate of innovation across the profession and the strong role technology is now playing in helping drive speed and agility within procurement.
There's no doubt that the pandemic exposed weaknesses in modern supply chain strategies as evidenced by the survey's finding that 38% of respondents plan to expand their supplier base over the coming months. One of the main lessons that we are hearing from customers and prospects is that businesses need to create stronger, more flexible and diverse supply chains. To do this, it will be essential for businesses to identify areas in their supply chain where efficiency improvements can be made.
Leading brands are increasingly realizing this work starts with contracts, which define how your supply chain runs. By harnessing the critical business information in their contracts, companies can quickly address areas like value leakage and regulatory compliance, while accelerating the pace of supplier onboarding and reducing business risk.
Three Post-COVID Trends
In fact, a greater focus on risk management is one of the three main trends that will positively impact the procurement space post-COVID-19. Risk management used to be an abstract concept in the C-suite, only a concern for the CFO or the audit committee; now it is painfully tangible to everyone in the organization. Every business now recognizes (or should recognize!) that they need to take a programmatic approach to responding to black swan events. This underlines the need for having solutions in place that will allow organisations to clearly understand the risk/reward trade-off in all business processes. For example, being able to identify and manage risk throughout the contract lifecycle, is enabling procurement teams to examine their sourcing strategies to ensure they are not overly dependent on a single supplier. In the current business environment, where unfortunately many businesses are still struggling to survive, having a multi-sourcing strategy in place is a business imperitive.
Secondly, we will see greater alignment between the CFO and CPO. By the nature of their roles, CFOs have always been focused on those technologies that can give them business oversight of income and spending. However, the impact felt by COVID on that cashflow—from supply chain failures to shift in demand—has increased their focus on working with other areas of their organisations to identify and mitigate risk. As a result, they have become more invested in being able to structure and connect all of their company's contract data, applying Artificial Intelligence (AI) tools to enable them to quickly surface and respond to threats, growth opportunities and challenges.
And finally, it's well documented that the pandemic has forced an acceleration of digital transformation efforts. Satya Nadella put it best when he observed, "We've seen two years' worth of digital transformation in two months." It is clear that innovation will take a front seat in the post-pandemic business world. Companies have seen the benefits of having cloud-based technologies and processes such as contract lifecycle management available to them when working remotely. I anticipate that we'll start to see increased investments across the board as businesses look to protect themselves for future disruptions and reinvent how they do business.
Then beyond digitisation, a greater focus will be placed on investing in technologies that can enable advanced data analytics, so that businesses are able to use this insight to keep out in front. This is where contracts will take a central role, providing more intelligence and connecting to key business processes so they are able to provide the right foundation for growth and evolution, and allow organisations to respond to unanticipated challenges and changing marketplace dynamics. 
It's been a challenging few months for everyone, but I am more confident than ever that if we keep our four rings of responsibility top of mind and take the lessons learned from COVID seriously, we will look back at this strange time and realise that it transformed the way we do business for the better. 
The post Three Ways Businesses Can Emerge Stronger From The Pandemic appeared first on Procurious.
Three Ways Businesses Can Emerge Stronger From The Pandemic