Progress In Our New Breakfast Nook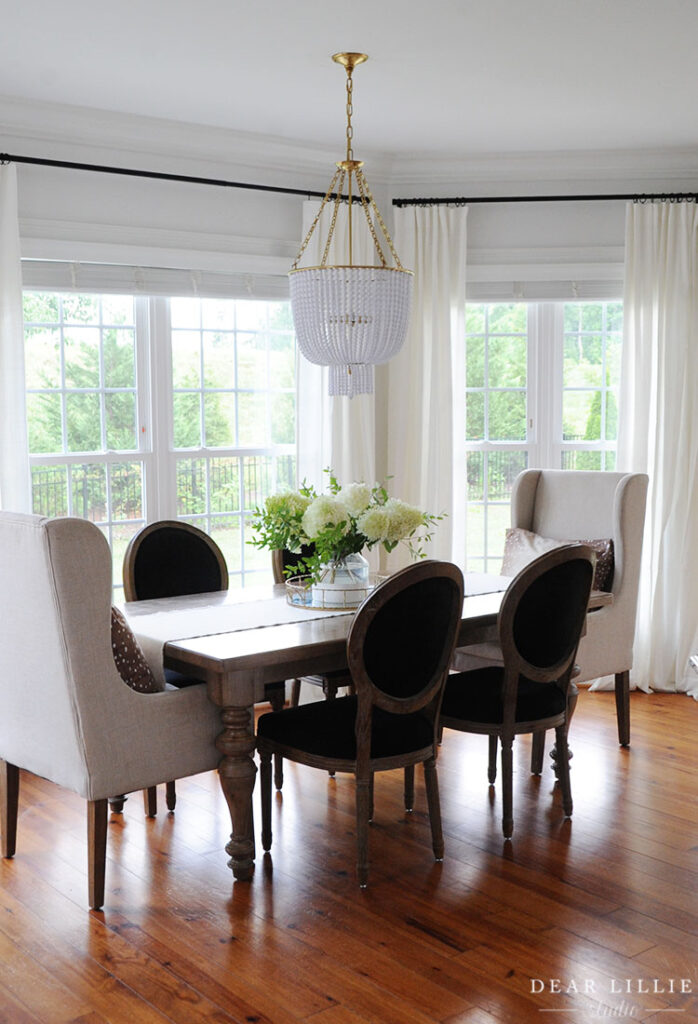 Good morning! This weekend I shared the progress in our new living room and today I wanted to share a few pictures of the progress we've made in our breakfast nook (and you can see our new patio here and Lillie's room here).
As I mentioned in the post from this weekend, I took these photos a little over a week ago and then my husband and I cleared all this furniture out into the garage and guest room because the floors have been getting redone this past week! I can't wait to share updated pictures as soon as we get everything moved back in this week. And if you are wondering why in the world we moved all the furniture in and then moved it back out, it's because this was the first time slot the flooring company had available and it would have cost considerably more to have our furniture stored for weeks and us having to stay in a hotel, than to do a door to door move. So even though pretty much every muscle in my body is still sore, it definitely was a lot more cost effective to do it this way.
Here is the progress we made the first couple of weeks in the breakfast nook with just paint, changing the light fixture and adding draperies. I don't have any recent before shots because this house wasn't ever on the market and it felt weird taking pictures when we were in the house looking at it with the owner so these are from the original listing from when they purchased it several years before.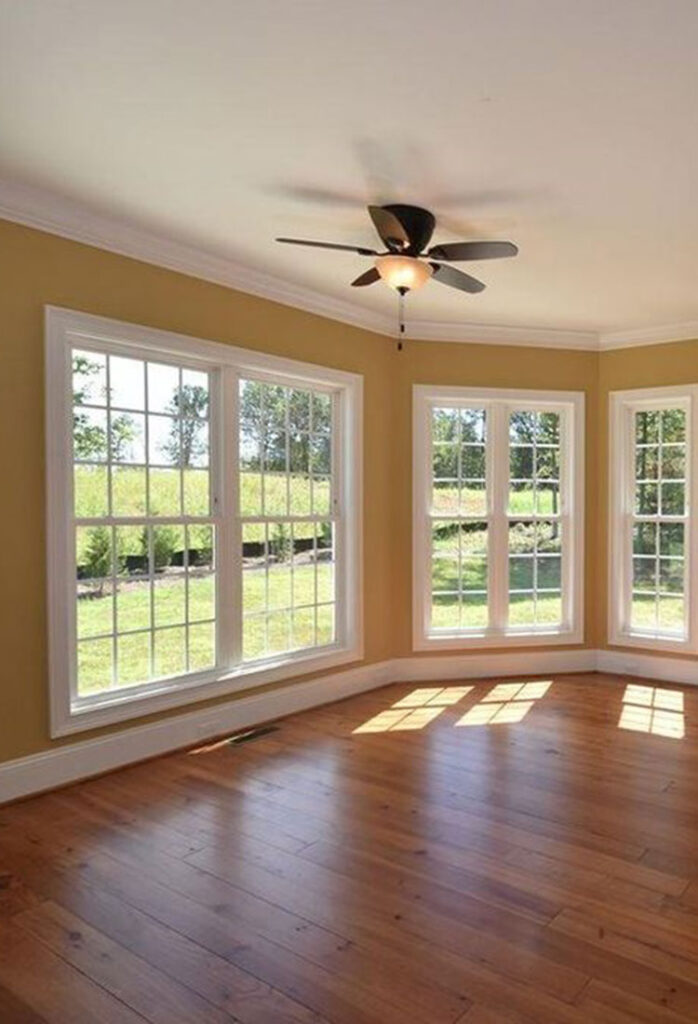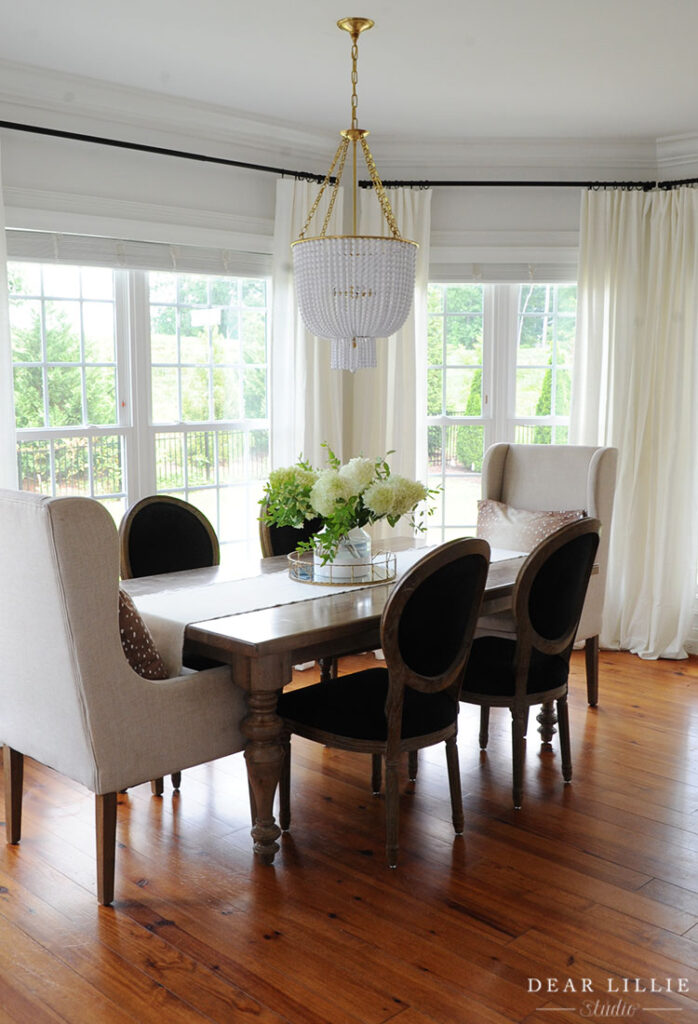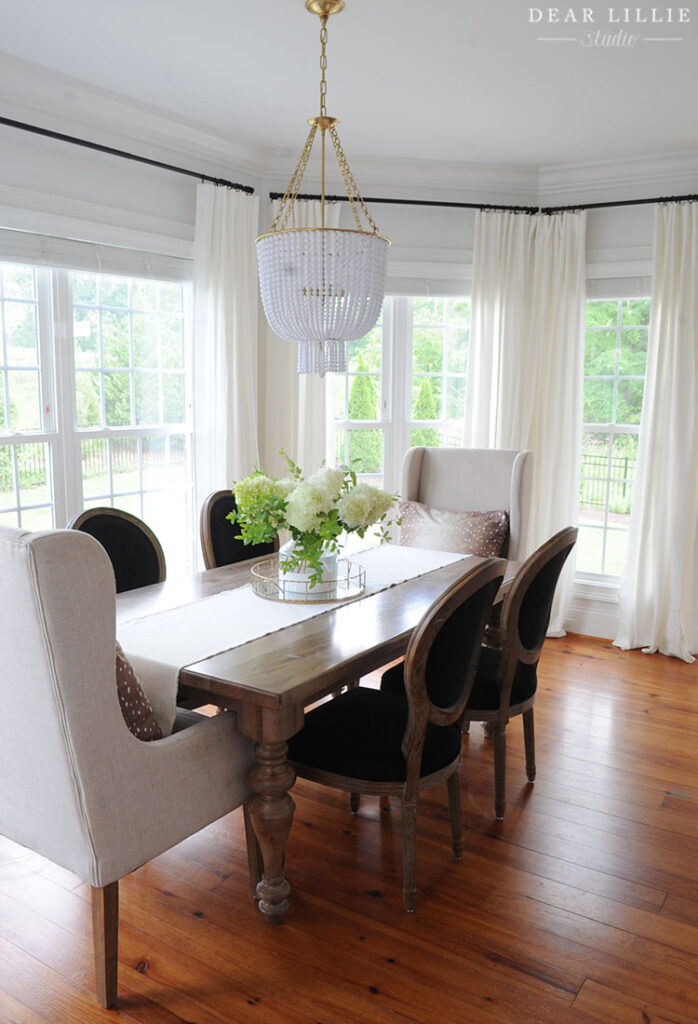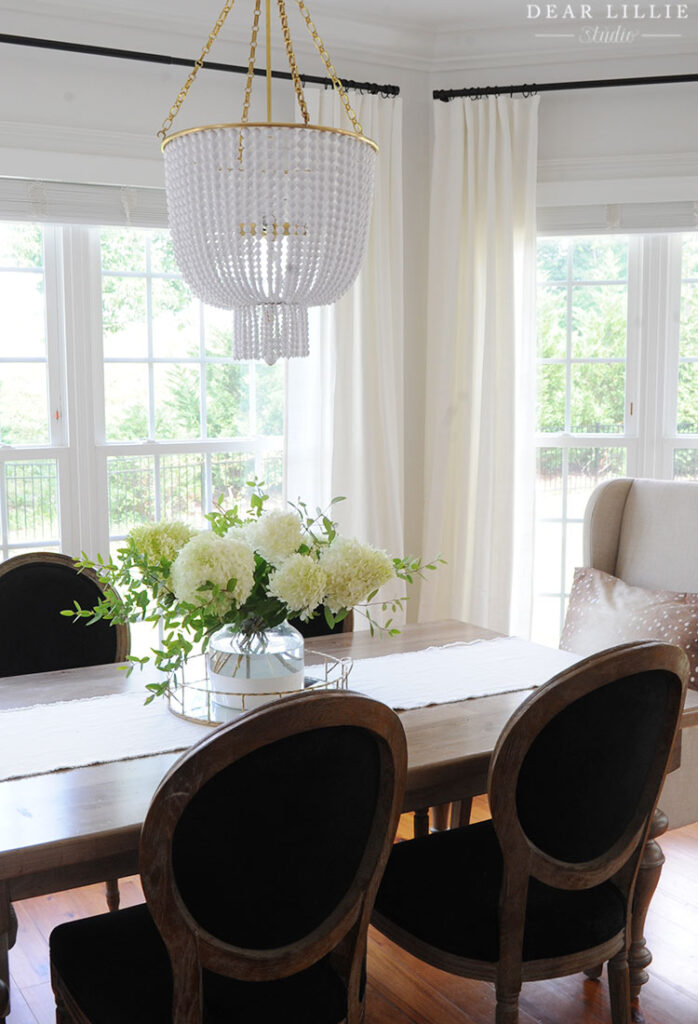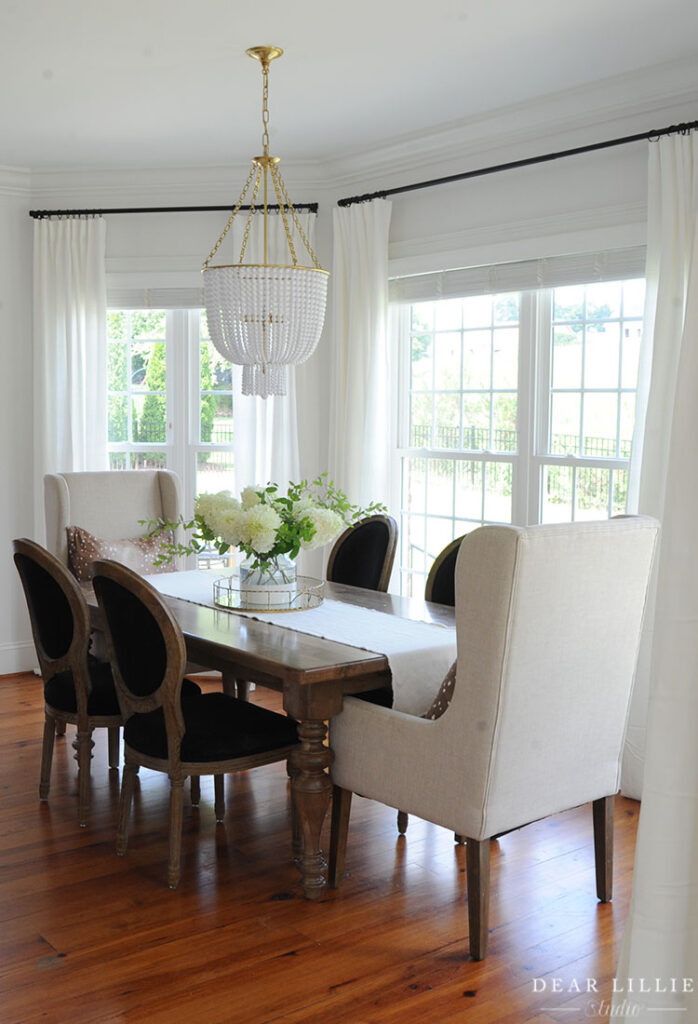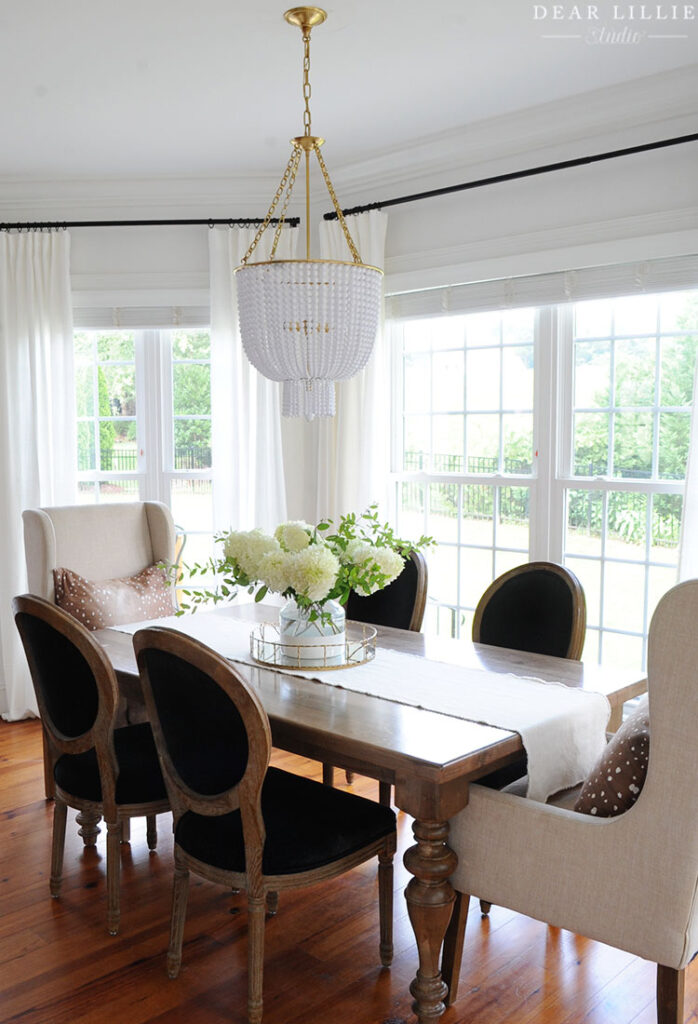 I've been wanting this light fixture for years and snagged it earlier this summer while it was on sale!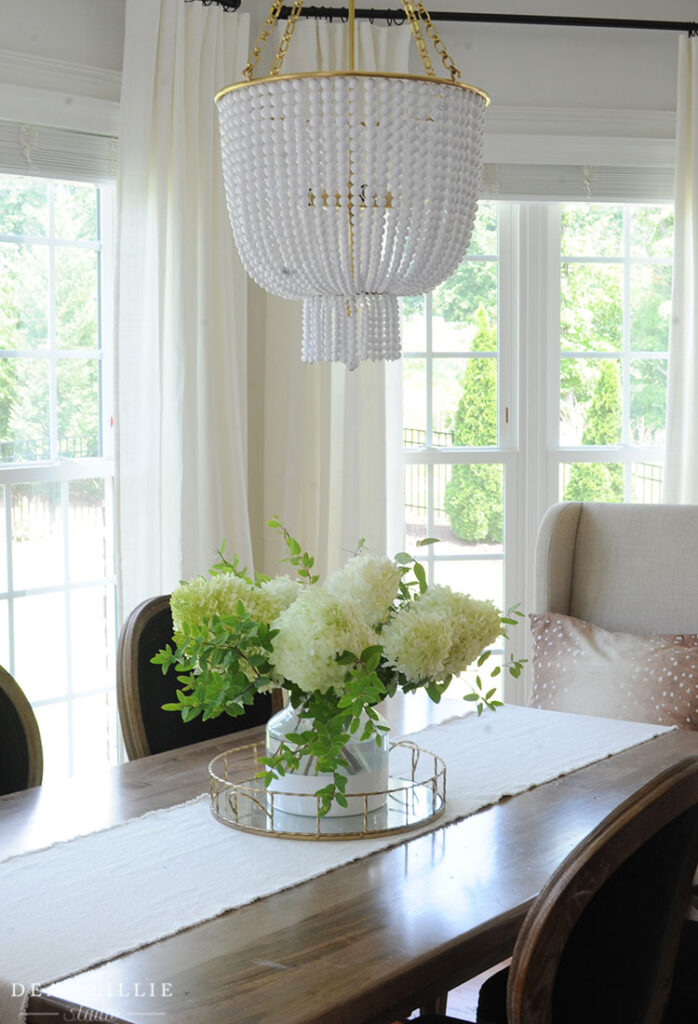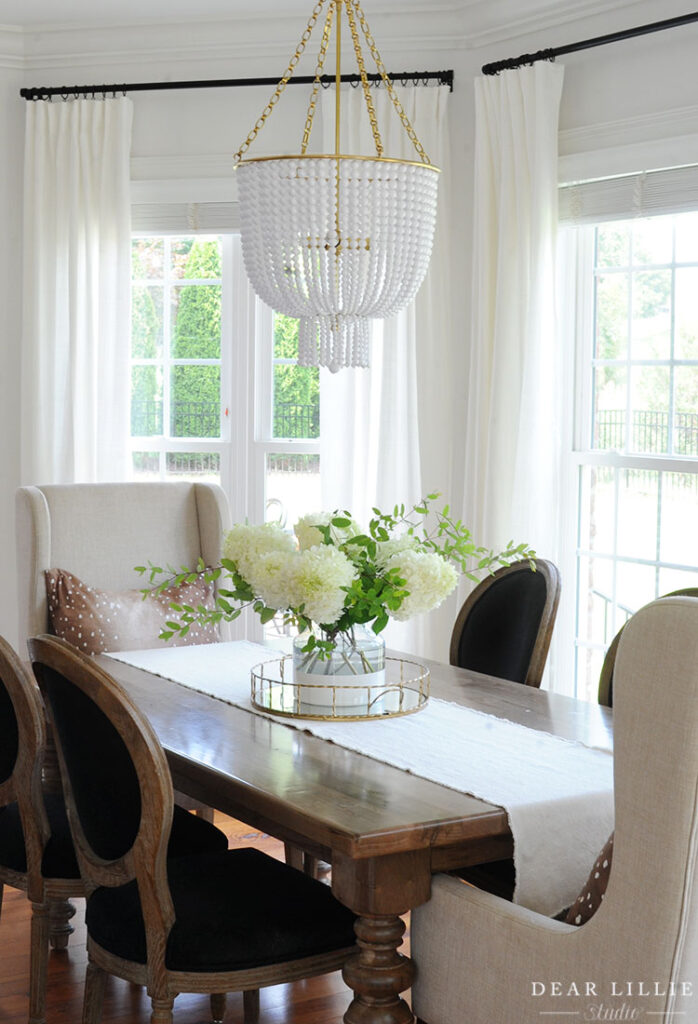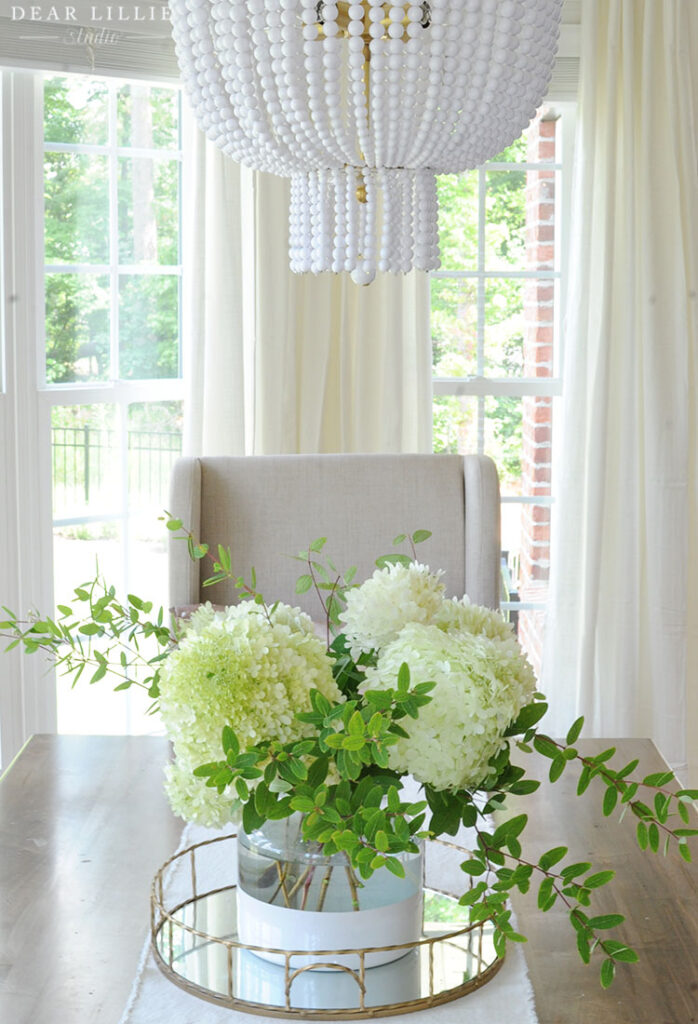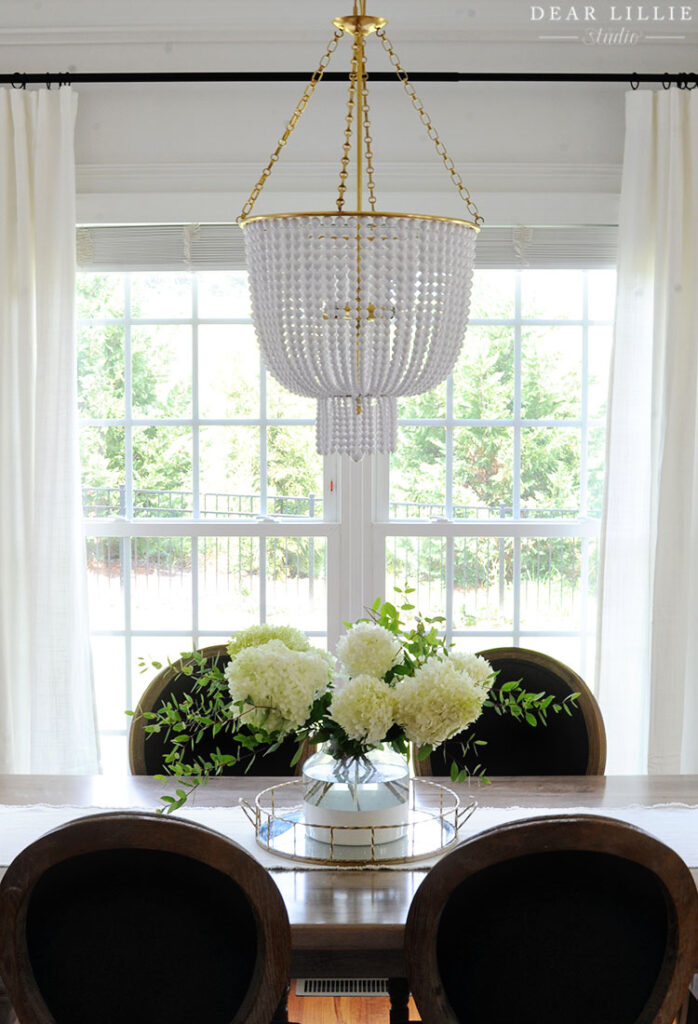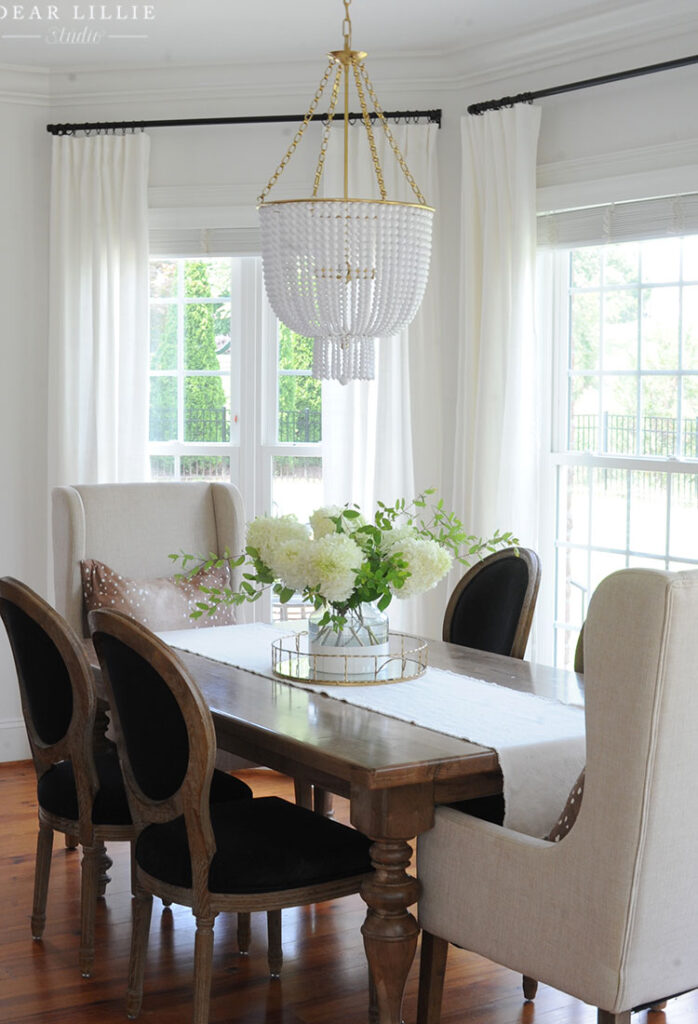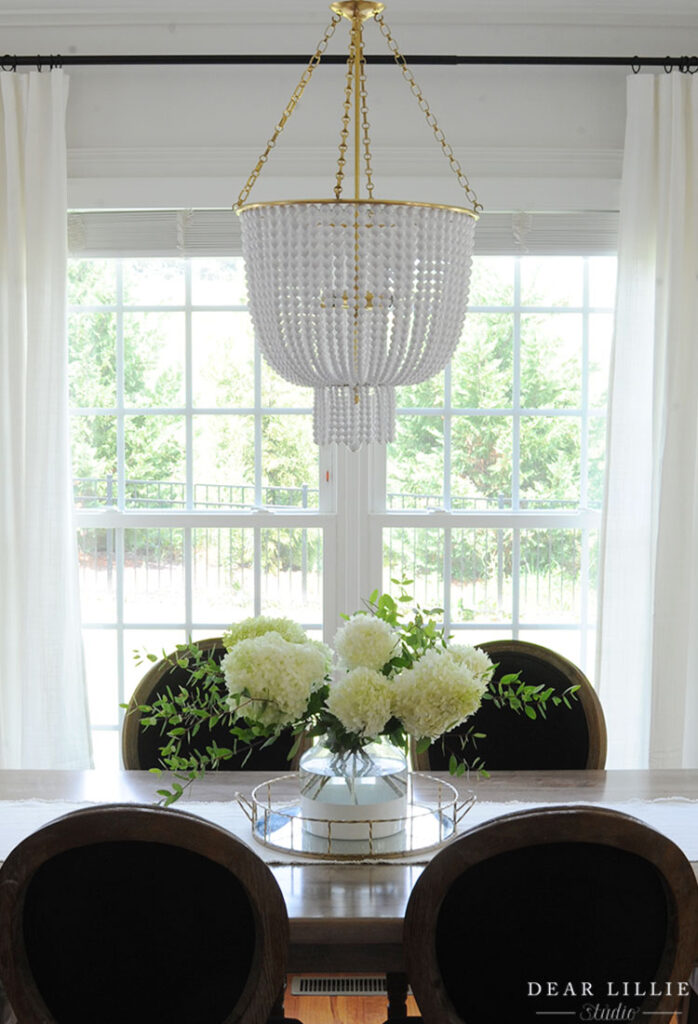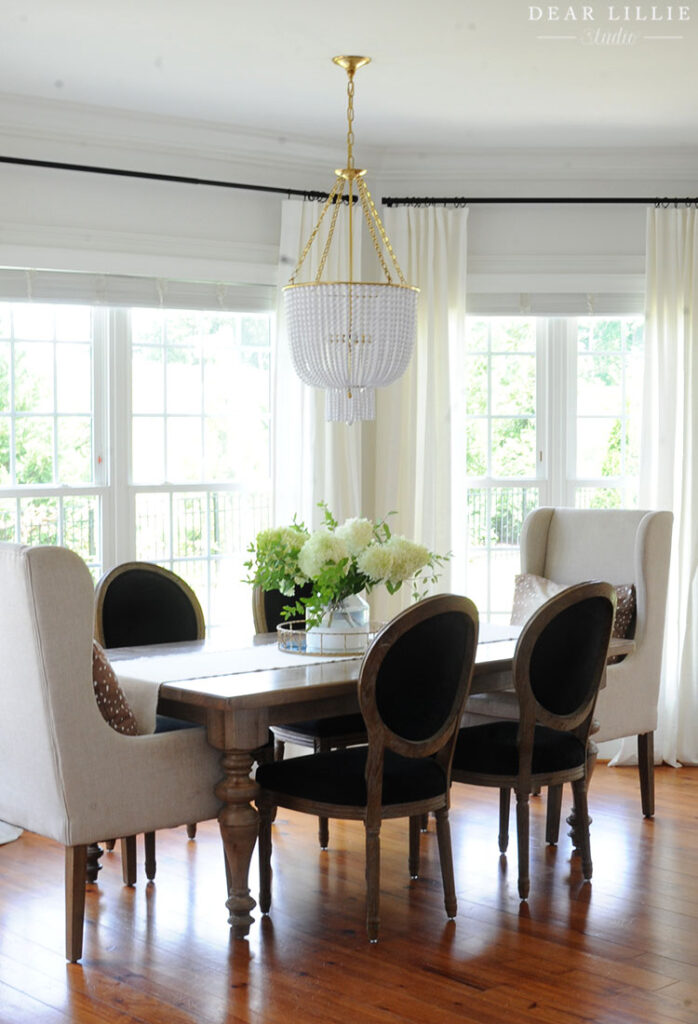 Source List for Breakfast Nook:
Wall Color – Snowbound by Sherwin Williams in Eggshell Finish
Trim Color – Existing
Floor  – Heart Pine, not sure of existing color but we are having them redone in Minwax's Weather Oak (they were really damaged so had to be refinished)
Chandelier – Visual Comfort
Drapery Rods – Amazon
Drapery Rings and Hooks – Amazon
Drapery Panels – Ikea Ritva Panels (similar here)
Table – Bassett Furniture 72" Georgian Table in their Fawn finish
Black Dining Chairs – World Market
End Chairs – Wayfair (with slipcovers removed)
Fawn Print Pillows – Minted
Table Runner – HomeGoods maybe? Can't remember for sure
Gold Mirrored Tray – HomeGoods years ago
Vase – Serena and Lily
Hydrangeas and Other Greenery – Clipped from yard
Well, that's it for today! Have a wonderful Monday!
Warmly, Jenni
The post Progress In Our New Breakfast Nook appeared first on Dear Lillie Studio.
Progress In Our New Breakfast Nook