Santiago de Cuba "Carta Blanca" Cuban White Rum – Review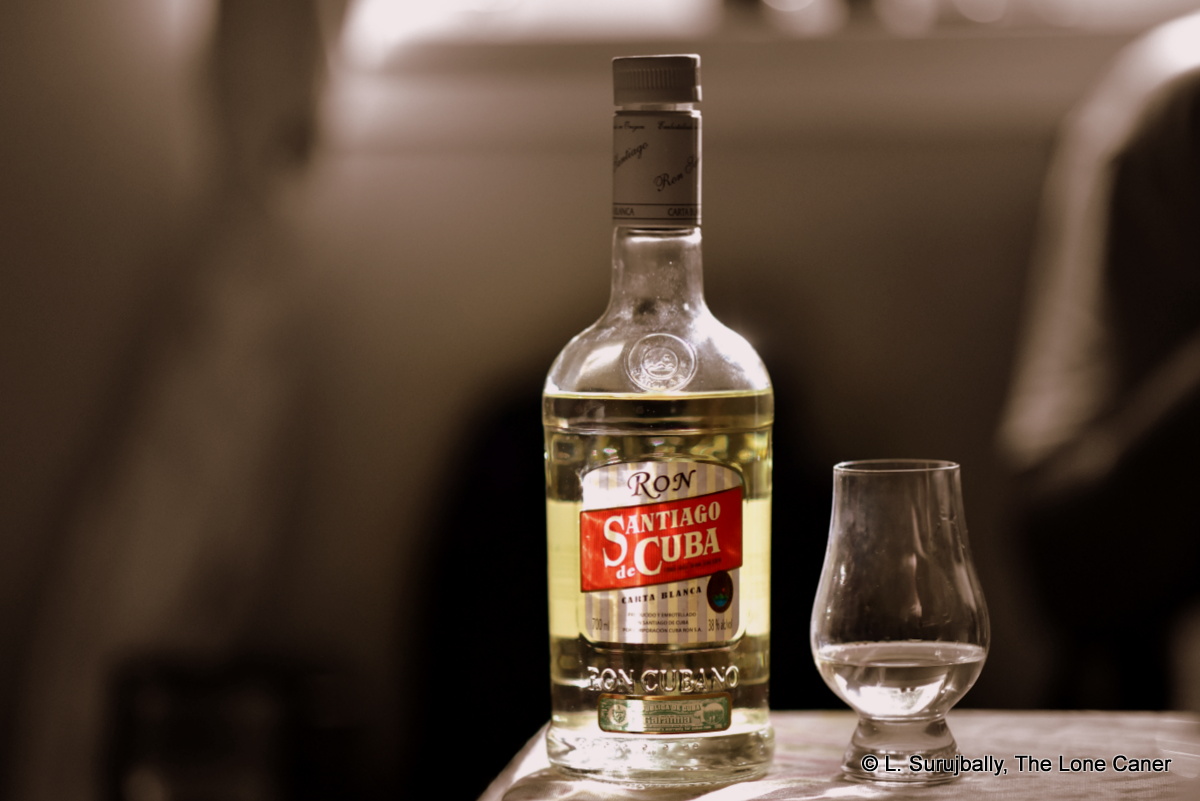 There's a peculiar light yellow lustre to the Santiago de Cuba rum somewhat euphemistically called the Carta Blanca ("White Card"), which is a result, one must assume, of deliberately incomplete filtration. The rum is aged three years in oak casks, so some colour is inevitable, but in anonymous white barroom mixers. that's usually eliminated by the charcoal used: so whatever colour remains can't be an accident. It's likely, in this case, that the makers figured since it was issued at a trembly-kneed sort of please-don't-hurt-me sub-proof strength, it might be better to leave something behind in case people forgot it was supposed to be a rum and not a vodka.
Well, yes and no.  That worked, I suppose…up to a point.  The problem is that a 38% proof point simply does not permit sufficient serious aromas to be discerned easily – you really got to work at it (which I argue is hardly the point for a rum like this one).  
When nosing it, I certainly got the light sort of profile it promised: some negligible white fruits, in bed with a thinly sharp and quite herbal background; it smelled a bit grassy, almost agricole-like, surprising for a Spanish-style ron from Cuba.  And when I took my time with it and let it stand for a bit, I sensed almonds, crushed walnuts, coconut shavings, papaya, sweet watermelon and even a touch of brine. (Note: adding water did absolutely nothing for the experience beyond diluting it to the point of uselessness).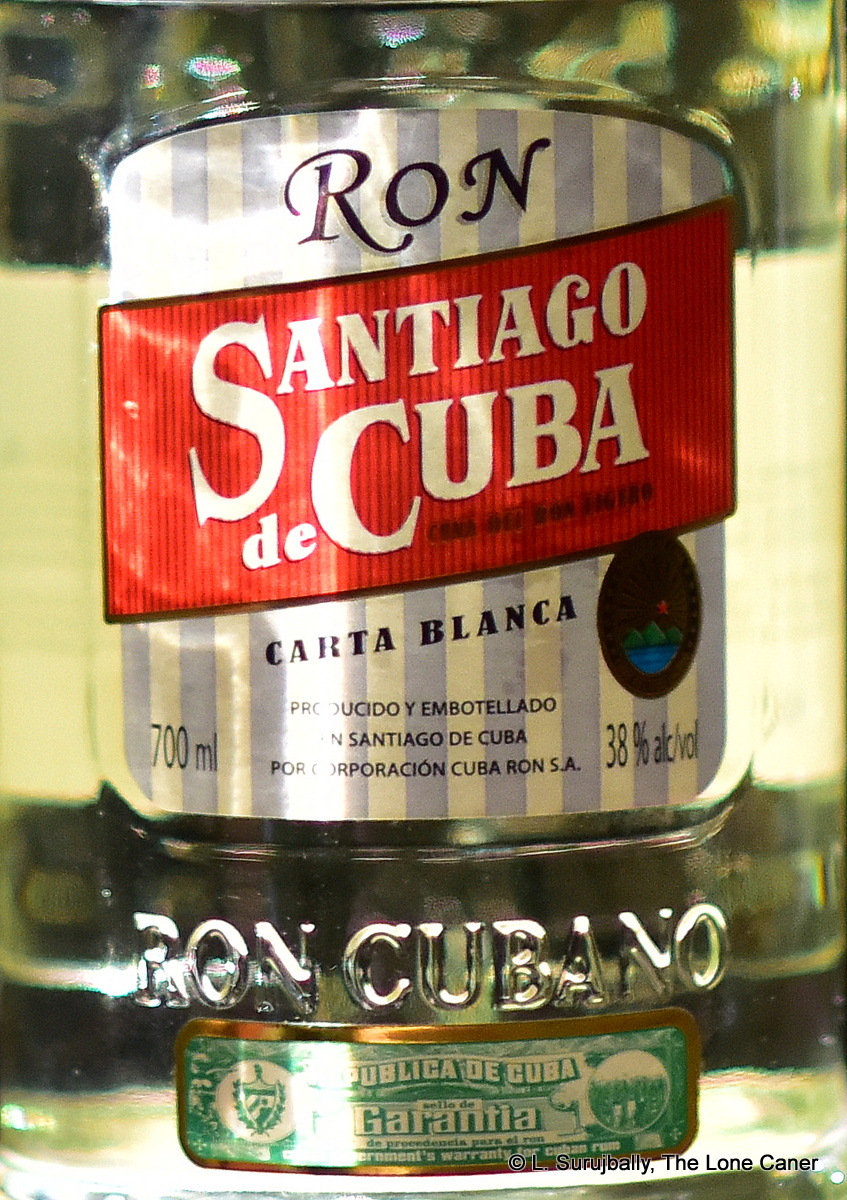 As for the taste when sipped, "uninspiring" might be the kindest word to apply. It's so light as to be nonexistent, and just seemed so…timid. Watery and weak, shivering on the palate with a sort of tremulous nervousness, flitting here and there as if ready to flee at a moment's notice, barely brushing the taste buds before anxiously darting back out of reach and out of range. I suppose, if you pay attention, you can detect some interesting notes: a sort of minerally base, a touch of mint.  Citrus – like lemon grass – cardamom and cumin, and even some ginnip and sour cream.  It's just too faint to enthuse, and closes the show off with a final touch of citrus peel and lemon meringue pie, a bit of very delicate florals and maybe a bit of pear juice.  Beyond that, not much going on. One could fall asleep over it with no issues, and miss nothing.
Obviously such tasting notes as I describe here are worlds removed from the forceful aspects of all those brutal falling-anvil fullproofs many fellow boozehounds clearly enjoy more.  When faced with this kind of rum my default position as a reviewer is to try and be tolerant, and ask who it was made for, what would such people say about it, can redemption be found in others' tastes? After all, I have been told on many occasions that other parts of the world prefer other rums – softer, lighter, weaker, subtler, easier…made for mixes, not chuggers or shot glasses.
Completely agree, but I suspect that no-one other than a bartender or a cocktail guru would do`much with the Carta Blanca. It has all the personality of a sheet of paper, and would disappear in a mix, leaving no trace of itself behind, drowned out by anything stronger than water. It does the world of rum no favours, trumpets no country and no profile worthy of merit, and after a sip or a gulp can be forgotten about as easily as remembering which cocktail it was just mixed in. In short, it has an existence unmolested by the inconvenience of character.
(#752)(72/100)
Santiago de Cuba "Carta Blanca" Cuban White Rum – Review