Cover reveal!
Eeeee I'm so excited! It's Abhi! And a turbo spiffy blackwing on the badge doohickey graphic! IS IT WRONG THAT I WANT AN ENAMEL PIN OF THAT BLACKWING?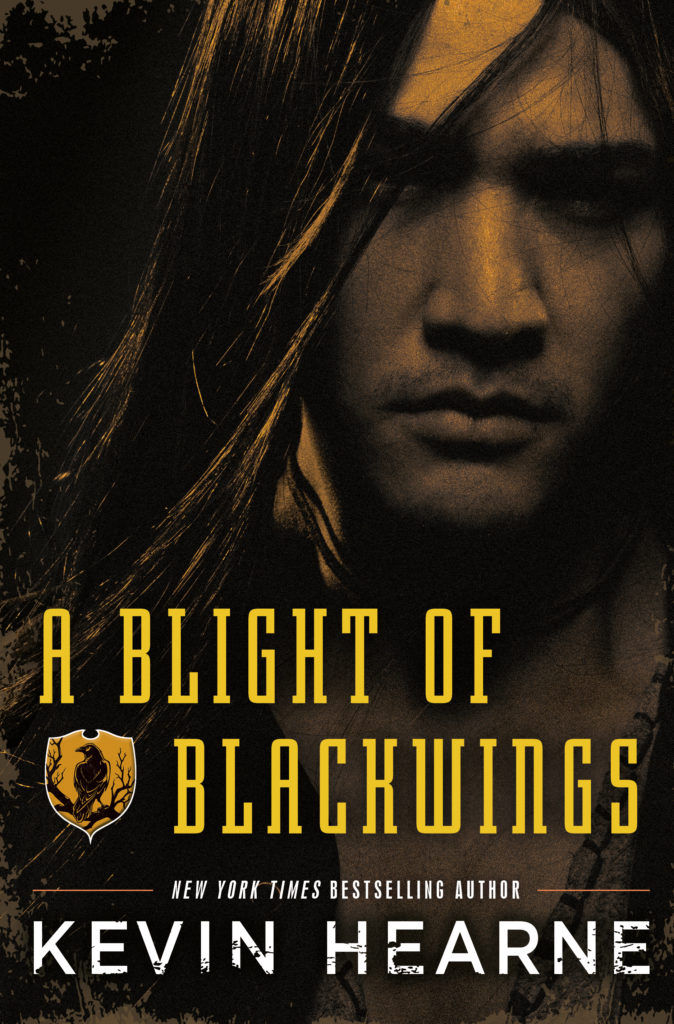 Huge thanks to artist Gene Mollica and designer David Stevenson and Metal Editor Tricia Narwani for their work on this!
A bit about the thinking behind it: We wanted to feature Abhinava Khose on this cover because he's the cool kid who discovered the Sixth Kenning, and while we wanted to echo the design and layout of A Plague of Giants—featuring a single character up close and in partial shadow—we thought it vital to differentiate Abhi from Gorin Mogen. So Abhi is on the other side of the cover, looking in the opposite direction, and he has a hot color filter overlay instead of a cold one. Plus he has the expression of having seen some shit, and while he doesn't want to start any shit he'll certainly finish it. I cannot wait for y'all to read this. It's out in early February! 
Huge, huge thank-yous to everyone who read A Plague of Giants and spread the word, and thanks also to those of you who shot me an email or commented somewhere that you loved it. It makes me happy. I hope this next volume will make you happy!
This picks up right where A Plague of Giants left off, starting with Day 20 of the bard's tales. You'll see the return of Abhi and Tallynd du Böll and Gondel Vedd, but also hear tales from other characters who appeared in the first volume, like Hanima Bhandury and Mai Bet Ken and Olet Kanek. And you'll find out at long last what the Seventh Kenning is!
Pre-orders are so enormously important for reasons that would comprise a much longer blog post, so let me just say this: If you plan on reading it, will you please consider pre-ordering for gigantic buttloads of good karma points? 
You can pre-order A Blight of Blackwings from your independent bookstore through Indiebound, or from Amazon  B&N   Chapters/Indigo  Kobo
Thank y'all so much! I hope you dig it!
Cover reveal!