Are Dr M, Shafie still 'Kawan tetap kawan' of Harapan?
Malaysiakini
(extracts):
Are Dr M, Shafie still 'Kawan tetap kawan' of Harapan?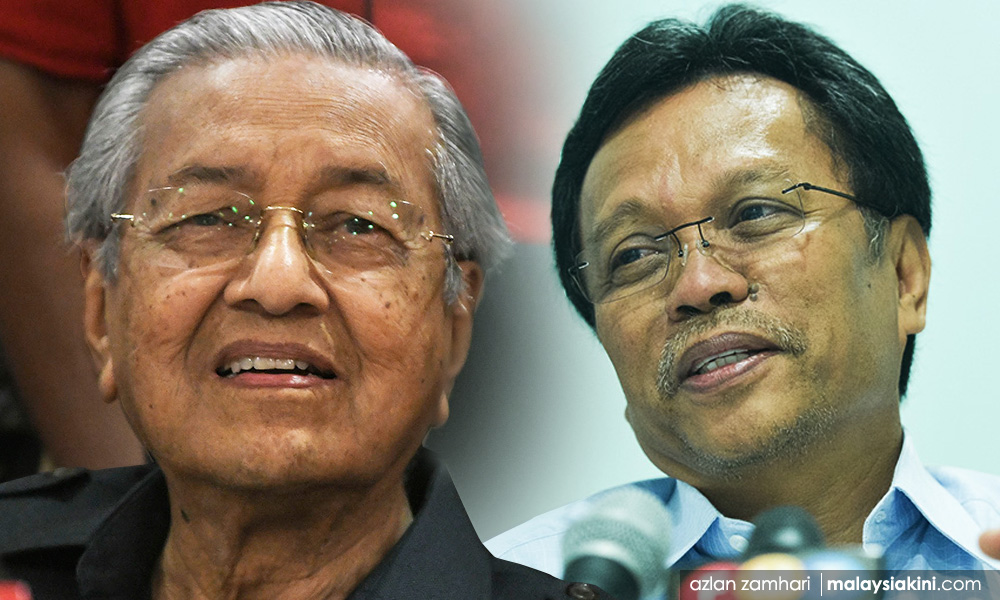 ... my most important question for today: Are Mahathir and Shafie Apdal still "Kawan tetap kawan" of Harapan?
Reading Mahathir's statements over the past weeks, I believe he has burnt his bridges with Anwar and in turn, Harapan.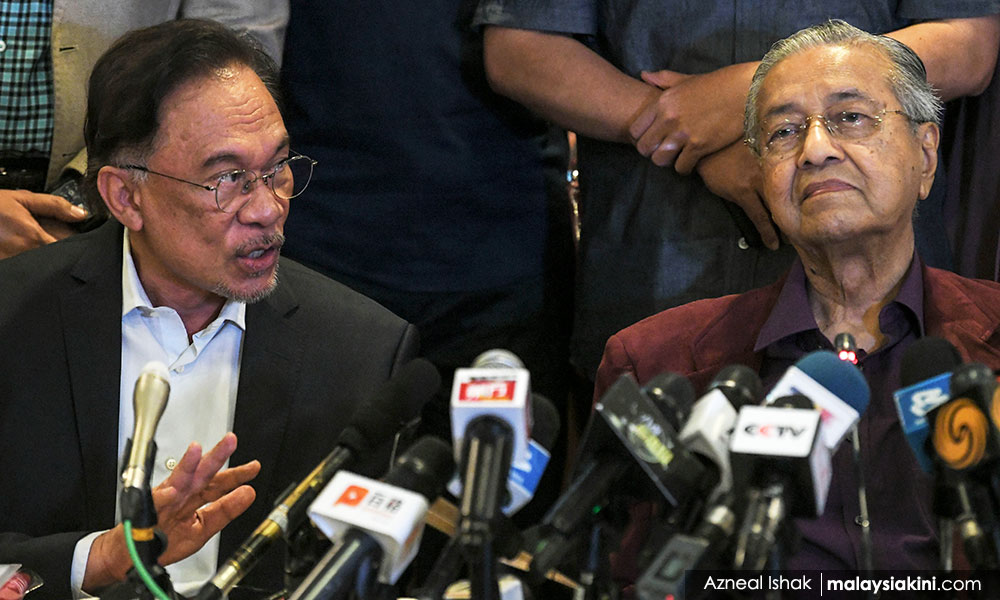 After his proposal to be the PM candidate was rejected by PKR, it became clear that Mahathir was adamant that Anwar should not be prime minister because "he (Anwar) was a liberal and lacks the support of the Malays".
Assuming that PKR has supported Mahathir's quest to return as PM for the third time, if only for six short months, would he be taking the same jabs at Anwar as well?
Or would Anwar suddenly be suitable to be PM only after he (Mahathir) has served six months? I'm sorry to say that does not hold for me.
On that score, I think PKR made the correct decision by rejecting Mahathir as the PM candidate for Harapan Plus.
Mahathir has made too many twists and turns, both in words and action, that his credibility and integrity become questionable.
On Shafie being proposed as the PM candidate, I have been wondering why Mahathir never chose Shafie as the Umno candidate to be the Sabah chief minister during the rotation system of the chief minister's post in the 1990's and early 2000's.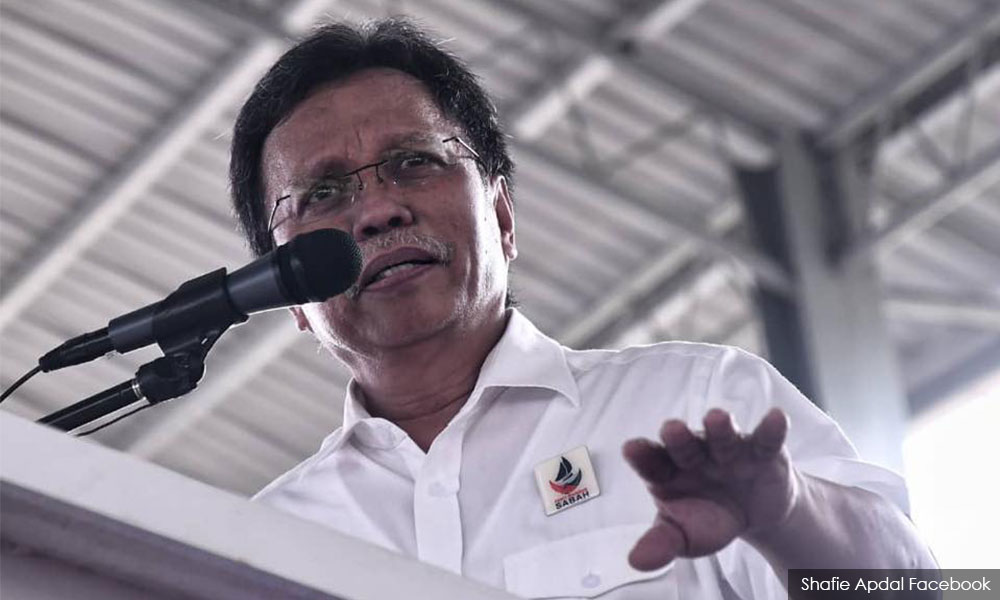 Instead, Mahathir overlooked Shafie and picked Salleh Said Keruak, Osu Sukam and Musa Aman to be chief minister. All three represented Umno when Mahathir was Umno president.
If Shafie was not suitable to be even a state chief minister then, why is he suddenly good enough to be the prime minister now?
Notwithstanding that it was some 20 years ago, an explanation from Mahathir for his decision then would be in order.
I have no intention at all to question Shafie's credentials or suitability to be prime minister. In fact, as a Sarawakian, I would warmly welcome a neighbour from Sabah to be my prime minister. But I doubt that would materialise in the near future.
It is Mahathir who has a lot of explanation to do with his latest moves, some bordering on ludicrosity and even a semblance of senility.
So, to answer the question: Are Dr M, Shafie still "Kawan tetap kawan" of Harapan?
I don't think Mahathir is interested in the survival of Harapan or Harapan Plus at all.
He has already declared that he was unprepared to work with Anwar from now on.
I say, let the grand old man be and move on, Harapan Plus.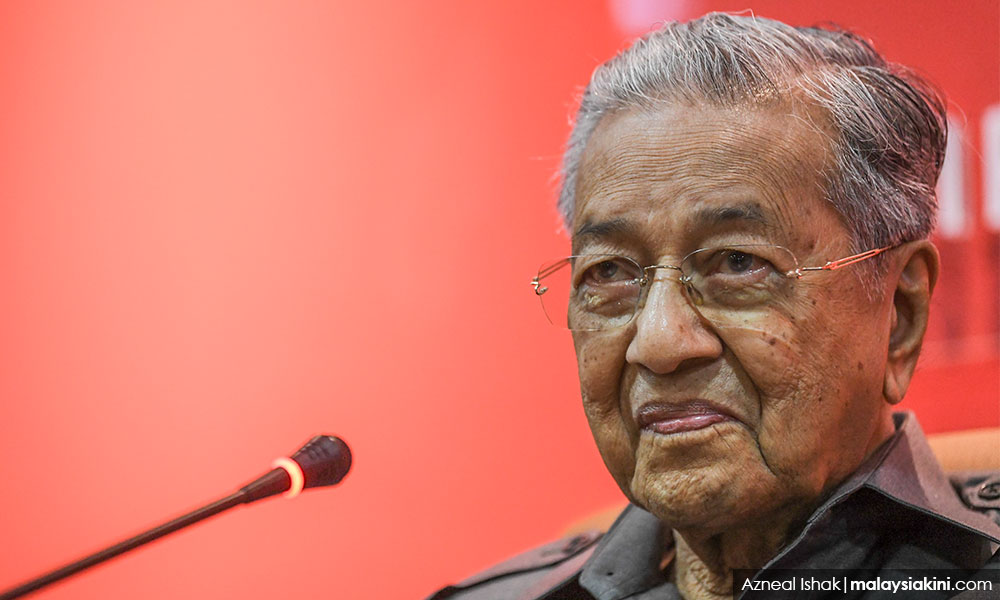 I agree with Anwar's
statement
yesterday that Harapan should now refocus on their struggle and fight for the people instead of being distracted by the prime ministerial candidate issue.
I also find Anwar's veiled swipe at Mahathir worthy of mention as the PKR president has been overly diplomatic and respectful of his former mentor for far too long.
Oh yes,
"Harapan cannot act as if we are still exposing our necks and still being dragged here and there, breaking up and fighting and then following his whims on the candidate".
As for Shafie, there is a better chance of him and his party to be "Kawan tetap kawan" with PKR, DAP and Amanah.
Shafie and Warisan could certainly do with some friends and allies at the federal level, post-Mahathir era.
FRANCIS PAUL SIAH heads the Movement for Change, Sarawak (MoCS) and can be reached at sirsiah@gmail.com
Are Dr M, Shafie still 'Kawan tetap kawan' of Harapan?