Silence Is Golden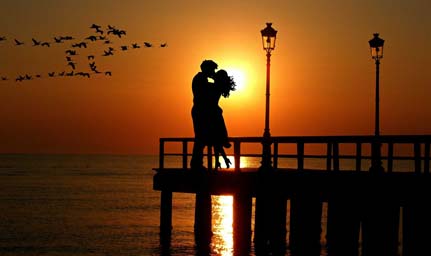 Poem Of The Week
When in a relationship, sometimes we think we have fallen in love with a person because of their humor or intelligence. We focus on the big things that attracted us to that person. But the longer we're with someone, the more we realize it's the smallest things that take our breath away. The way our partner looks at us, the way they smile at us, the simple moments of sitting together in silence. The small things have the power to build a mighty relationship. What is one small thing your partner that you love?
Tynea Lewis
Editor, Family Friend Poems
Thank you to all the poets who submitted wonderful poems to our April 2019 Poetry Contest. Originally, we were going to announce a winner on April 30, but due to the high volume of superb submissions, we are announcing a finalist round and will choose a winner and runner-up on May 7. Be sure to vote for your favorites (http://bit.ly/ffpAcrosticFinalists).
Category: LoveSubcategory: RomanticVotes: 1033Rating: 4.42
Silence Is Golden
© Hanna Heath
It is not your conversation
That keeps me entertained
But rather the way you look at me
That makes me feel sustained
It's the curve of your lips
And the curl of your hair
T'is all of the little things
That make me stop and stare

It.........
Go to the Poem of the Week ⇨
One Poem a Week not enough for you? Our Poem of the Day schedule looks like this:
Sunday - Children
Monday - All Types of Poems
Tuesday - Poem of the Week -All Time Favorite Poem Subscribed ✔
Wednesday - Love
Thursday - Family & Friends
Friday - Healing
Saturday - Teen
Subscribe by email to our FREE Poem of the Day!
We always work hard on the Poem of the Week. Hit reply to to this email and let us know how we're doing.


Silence Is Golden