PUBLIC MISLED: Sealed testimony reveals makers of OxyContin concealed strength of drug from doctors and consumers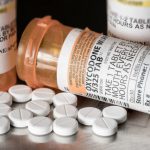 (NaturalHealth365) Use of the term "epidemic" to describe the current state of opioid drugs (like, OxyContin) in this country is not fear-mongering – it's tragically accurate.
According to estimates from the U.S. Department of Health and Human Services, more than 130 people die of an opioid overdose every day in America.  And, for the first time in recorded history, Americans are now more likely to die in an opioid overdose than a car crash!
This grim picture doesn't only involve illicit street drugs.  Between 1999 and 2017, nearly 218,000 people died of an overdose of prescription opioids, including oxycodone, better known by its brand name OxyContin.
These drugs – which doctors prescribed by the millions over the past three decades – come with a high risk of dependency and abuse. It's a troubling realization … made much worse in light of newly released information showing that the powerful people behind these drugs lied about how dangerous and addictive opioids truly are.
Billionaire family founders of OxyContin company LIED to American public, doctors, about the strength of their money-making drugs
A transcript of a previously sealed 2015 deposition, performed as part of a lawsuit brought forth by the state of Kentucky against major drug company Purdue Pharma, has just been released.
The deposition featured Dr. Richard Sackler, member of the billionaire family who owns Purdue Pharma. Both Dr. Sackler's testimony and the mounds of evidence presented during the deposition show that the family was a major player in the heavy marketing of the company's golden child, OxyContin, which hit the shelves in the mid-1990s.
What kind of marketing are we talking about? Improper at best – unlawful at worst. Court filings submitted ahead of the Kentucky Supreme Court (and more recently in a suit filed by the Massachusetts attorney general) allege the following:
Back in the 1990s when the drug first came out, the Purdue Pharma marketing team purposefully deceived doctors about their new drug, allowing physicians to believe that OxyContin was not as strong as morphine (in reality, it's STRONGER). Why the sleight of hand? Simple: it boosted sales.
The company directed its most aggressive marketing to doctors identified as frequent opioid prescribers – many of whom who ended up losing their licenses over their egregious, kick-back fueled over-prescribing.
Sales representatives were allegedly trained to say that the drugs they were pushing couldn't be abused and had a low risk of addiction (a claim with absolutely no scientific evidence to support it).
The evidence is damning, and the motive is clear – within the first few years after releasing OxyContin, Purdue Pharma was boasting over $1 billion in annual sales of the drug.  Yet somehow the Sackler family's sketchy involvement in it all was never made public, until now.
Purdue Pharma pleaded guilty in 2007 – but company founders got away unscathed
You see, during a 2007 federal criminal case, Purdue Pharma (and three top execs) pleaded GUILTY to charges that they misrepresented OxyContin dangers – charges which cost them almost $630 million in fines (a drop in the bucket compared to the company's total worth).
But at the time, the Sackler family managed to weasel out of the ugly limelight, despite allegations that Dr. Sackler knew about the unlawful efforts going on in the company. In fact, evidence suggests that Dr. Sackler actually advised the marketing team and supported their decision to hide the truth about how strong OxyContin was.
It's a major cover-up, at a major cost. And in the aftermath of the opioid crisis – which has led to hundreds of thousands of lives lost and cost the U.S. economy an estimated $504 billion in 2015 alone – hundreds of other entities (including cities, counties, and states) are launching their own suits against Purdue Pharma.
Let's hope these litigations make an impact and force all those involved – including the Sackler family, one of the richest in the U.S. – to be held accountable.
Sources for this article include:
NYTimes.com
Propublica.org
HHS.gov
CDC.gov
NSC.org
GMOs & Dangerous Chemicals
Natural Health 365
Natural Health 365 is a premium source of trending and popular health-related news, science, testimony & research articles on the most up to date and relevant natural health information. The articles on GMOs & other Dangerous Chemicals found herein are meant to inform and advise our site visitors on steering clear of foods and other consumer products that contain Genetically Modified Organisms and/or Chemicals that are DANGEROUS to human health.
Join thousands of daily visitors staying informed and involved on Natural Health 365! We seek out scientific solutions with proven results and it is our mission to keep you up to date on the latest information! Articles range in topic from vaccination overviews to linking specific, common vaccines to the development of autism. We also aim to educate the public on the dangers of vaccines and provide in depth analysis of political vaccination bills.
Read Some of Our Most Popular Articles
Consumer Alert: GMO Apples & Potatoes are a Public Health Risk, Roundup Herbicide & GMOs Destroy Your Digestive System, US Senate Votes to Shut Down GMO Labeling Bill, Monsanto Lies Revealed.
---
---
GMO & Dangerous Chemicals are two of our major post categories on www.naturalhealth365.com and contain over 90 articles that cover a wide range of subjects; including but not limited to…
GMOs & Dangerous Chemicals
More Articles on GMOs & Toxic Chemicals
---
In addition to publishing articles concerning the most up-to-date information on GMO Foods, Research, & Toxic Chemicals that have dangerous and unintended consenquences, we also aim to connect healthy lifestyles, non-GMO diets and balanced consumption of dietary supplements to lifelong health and adding happy years to your life.
DID YOU KNOW?
Did you know that Monsanto is one of the most profitable entities on the planet, while the farmers that make them so successful are barely able to feed their families? Or that mono-cropping erodes our top soil so that no vegetables, grains, or fruits will grow in the wake of a mono-cropped field? Perhaps you didn't know that organized events to protest Monsanto and their signature chemical, Roundup? You can find all of that information and more right here on Natural Health 365.
Join Our Email List
Each day, visitors sign up for our weekly informative news sent directly to their email or RSS feed agregator. We send out three weekly emails keeping you informed and involved on the latest Natural Health News, information about our FREE SHOWS and updates on your favorite topics including Food & Nutrition, Cancer & Heart Disease, Vaccines & Autism, & – of course – GMOs & Dangerous Chemicals!
You can also check out our VIP member area, The Inner Circle, where you get access to thousands of recorded interview (audio/video), pod casts, & literature by some of the worlds foremost experts on Natural Health and Treatments that could save you thousands! Learn how to REVERSE disease without the use of toxic and expensive medications.
Natural Health 365 also is a venue for webinars on various topics, has a flourishing e-commerce store where you can purchase vitamins, pro biotics, supplements and unique products such as Grazing Goat Whey Protein.
Grazing Goat Whey Protein™ is formulated exclusively for the health-conscious consumer looking for the finest whey protein nutritional supplement on the planet.* Best of all, this goat whey protein comes from goats that graze – 365 days per year – on pesticide and chemical free pastures. No hormones, antibiotics or pesticides are used – ever. This product is non-GMO and gluten free.
The post PUBLIC MISLED: Sealed testimony reveals makers of OxyContin concealed strength of drug from doctors and consumers appeared first on Natural Health 365.
PUBLIC MISLED: Sealed testimony reveals makers of OxyContin concealed strength of drug from doctors and consumers