Dubai Kids Activities at Hamleys Camp For Kidz
If you are headed to Dubai between Feb 27th and March 14th there is an exciting new option for things to do with kids in Dubai. Hamey's is celebrating 260 years, and they are putting a tonne of programmes on for kids.
If you haven't yet explored a Hamley's store, they are the king of all children's toys stores and an activity in itself. With endless floors of every kind of toy, your kids will never want to leave. The original store is in London but they are so beloved that they've spread out with locations in other countries, like the one in the Dubai mall.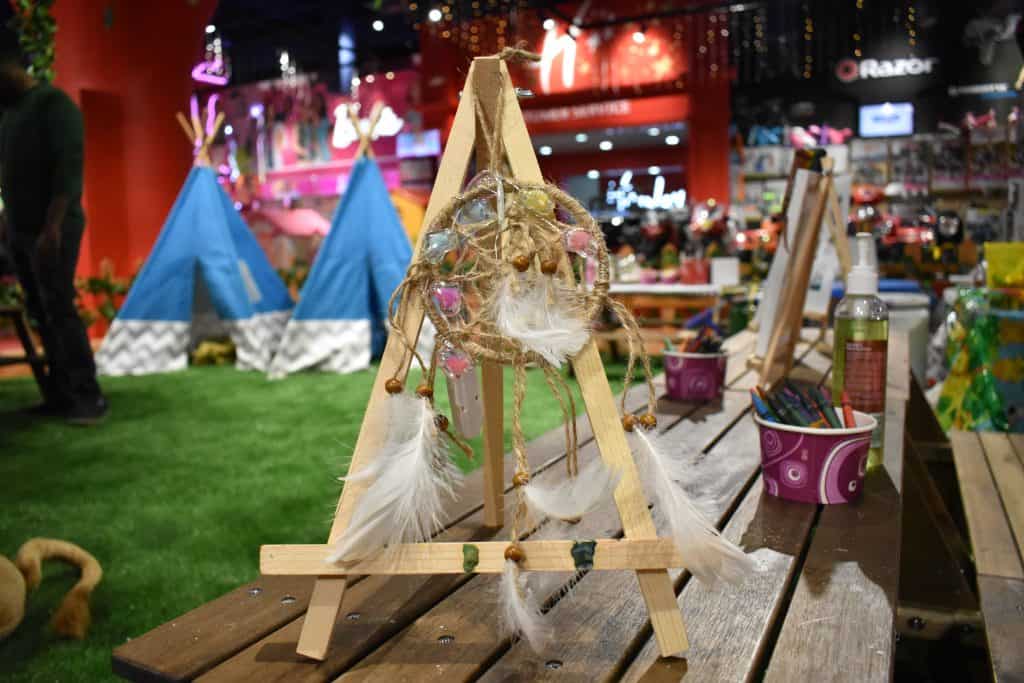 The current program is an exciting station with activities for kids at Dubai Mall in the Hamleys store. With a fun jungle theme set up with fierce animals and exotic trees, there will be loads of options of fun, hands on, immersive DIY activities for the kids.
There are different options scheduled throughout the day to help your kids learn and explore including make your own illuminated aquarium, bath bombs, play dough, night light, dream catchers, and even pottery! The activities are suitable for kids ages 3 and up and parents are more than welcome to participate.
This is a great option for activities for kids. Dubai is filled with fun things to do but this is the perfect way to break up a long day of sightseeing with some hands on, messy fun. Each session is 45 minutes and costs 39 AED per activity. You can get cheaper pricing if purchasing multiple activities. If you'd like to book your spot visit www.campforkidz.com
Make your Own Play Dough
Playing with play dough is an amazing activity for children's imagination, fine motor skills and more! With endless combinations of fun, play dough is usually a winning activity, even more so when kids get to make their own!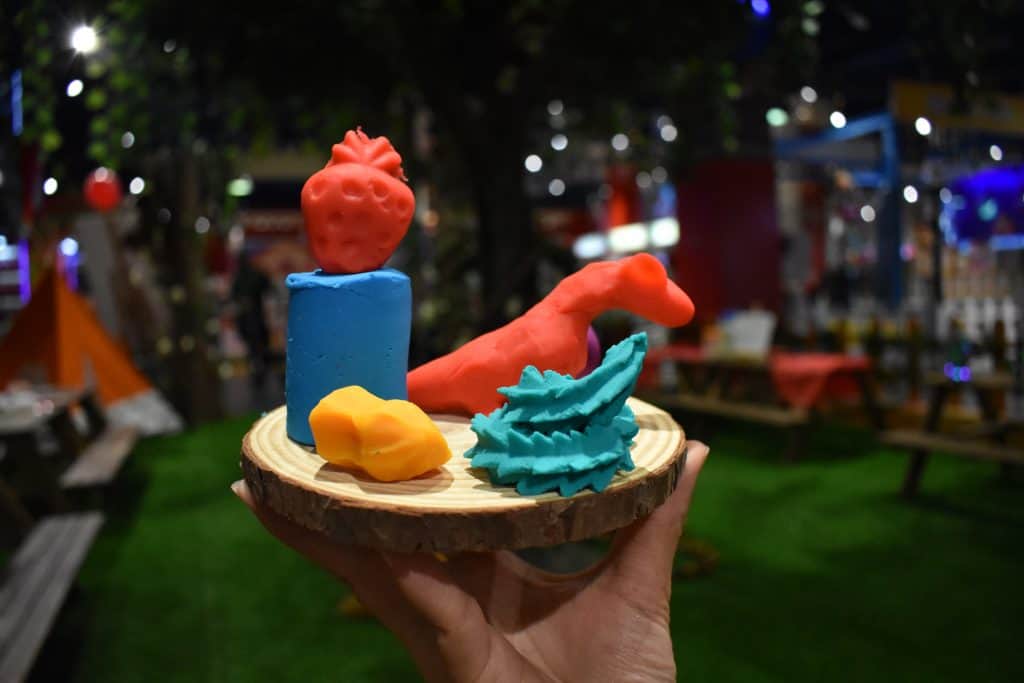 With the make your own Play-Doh activity, your kids will get to choose which color they make and learn how to create this fun toy with only a few simple steps. Plus, they get to take home their finished dough in a cute animal themed pouch.
Make Your Own Bath Bomb
Bath time is always more fun with bubbles, toys and bath bombs. With this fun experience your child will learn to make their own bath bombs and turn boring bathwater into an explosion of color.experience to learn to make your own basic bath bombs.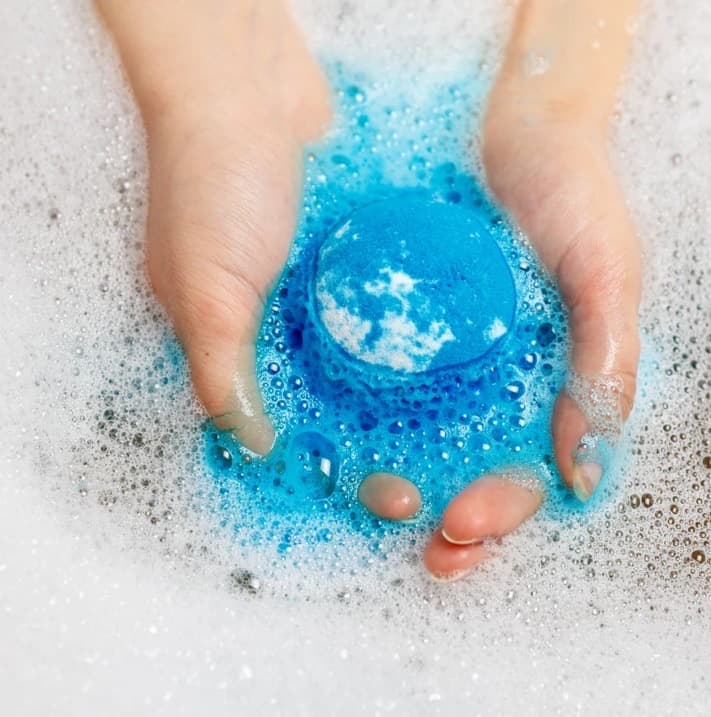 You can choose what color bath bombs to make and you'll get to take home your finished product. This activity may be better suited to older kids and can also be arranged as a group activity or birthday party.
Make Your Own Illuminated Aquarium
Teach your kids about the ocean with this fun activity. Your child will get to choose mini sea creatures, plants and decoration and get to put together a small aquarium inside a mason jar. The miniature aquariums turn into awesome underwater night lights once it's illuminated with an LED light.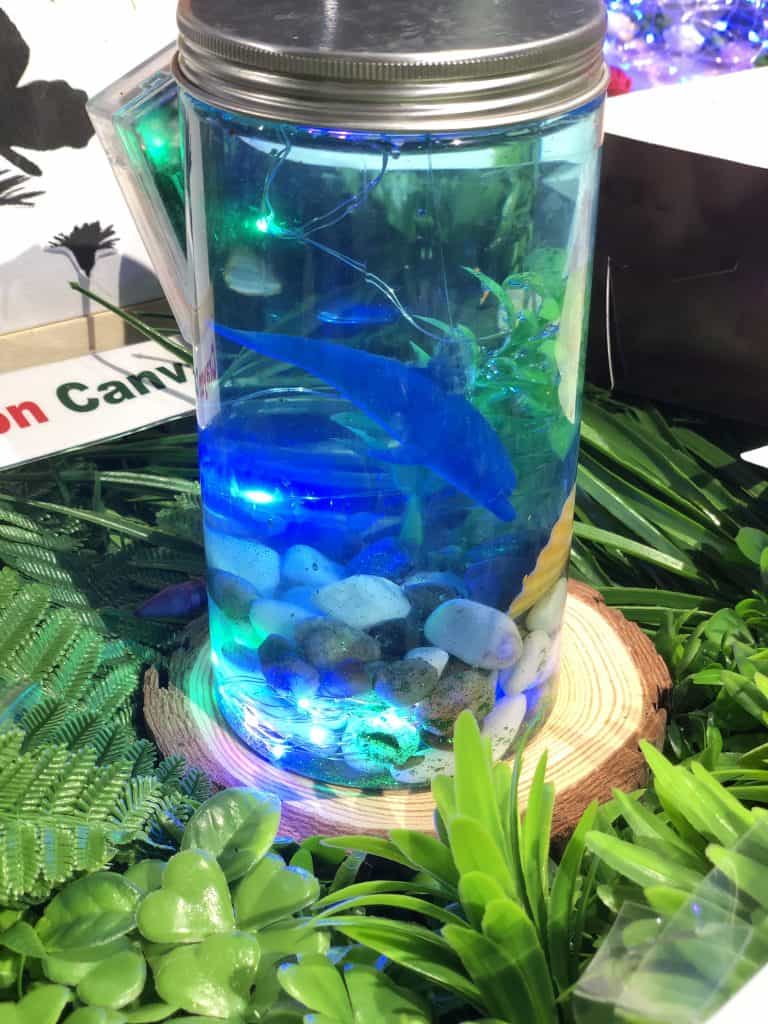 Make Your Own Unicorn Night Light
If you've got a child that's in love with unicorn, this is the activity for them. Let your child harness their creativity to create a beautiful fixture for their bedroom. These beautiful night lights are battery operated, so they can be taken home easily as a fun souvenir.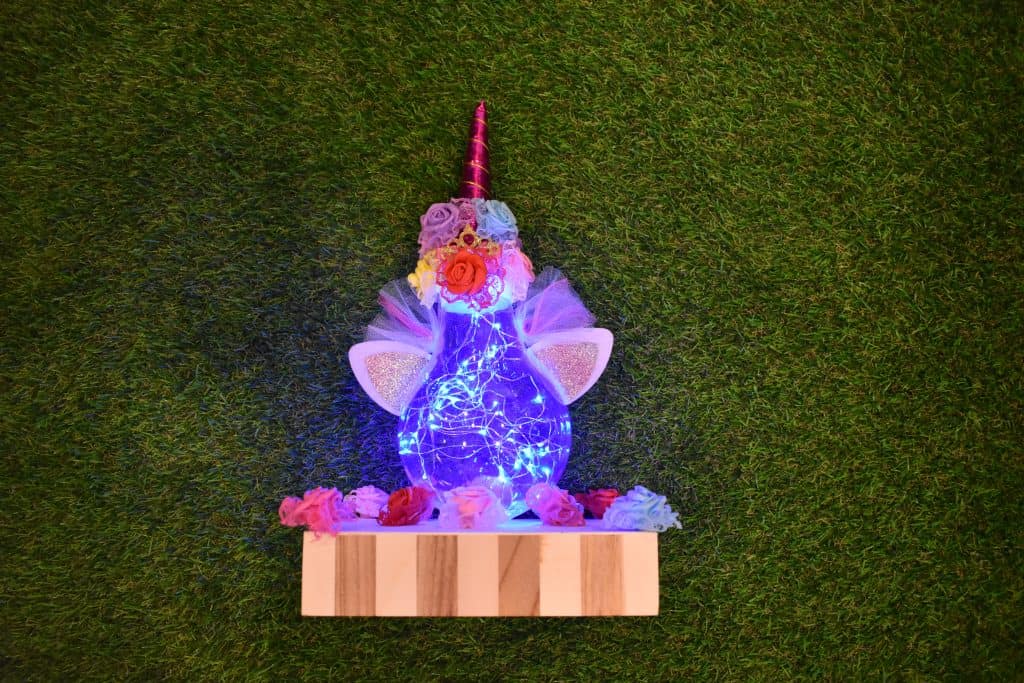 Pottery Making
Pottery making is a really fun activity for kids and adults. It's an amazing way to create, explore, and learn how to make something with your own hands that you'll get to take home and use. You and your kids can create cups, vases, cute little toys and more. For kids especially, working with clay can be an amazing sensory activity.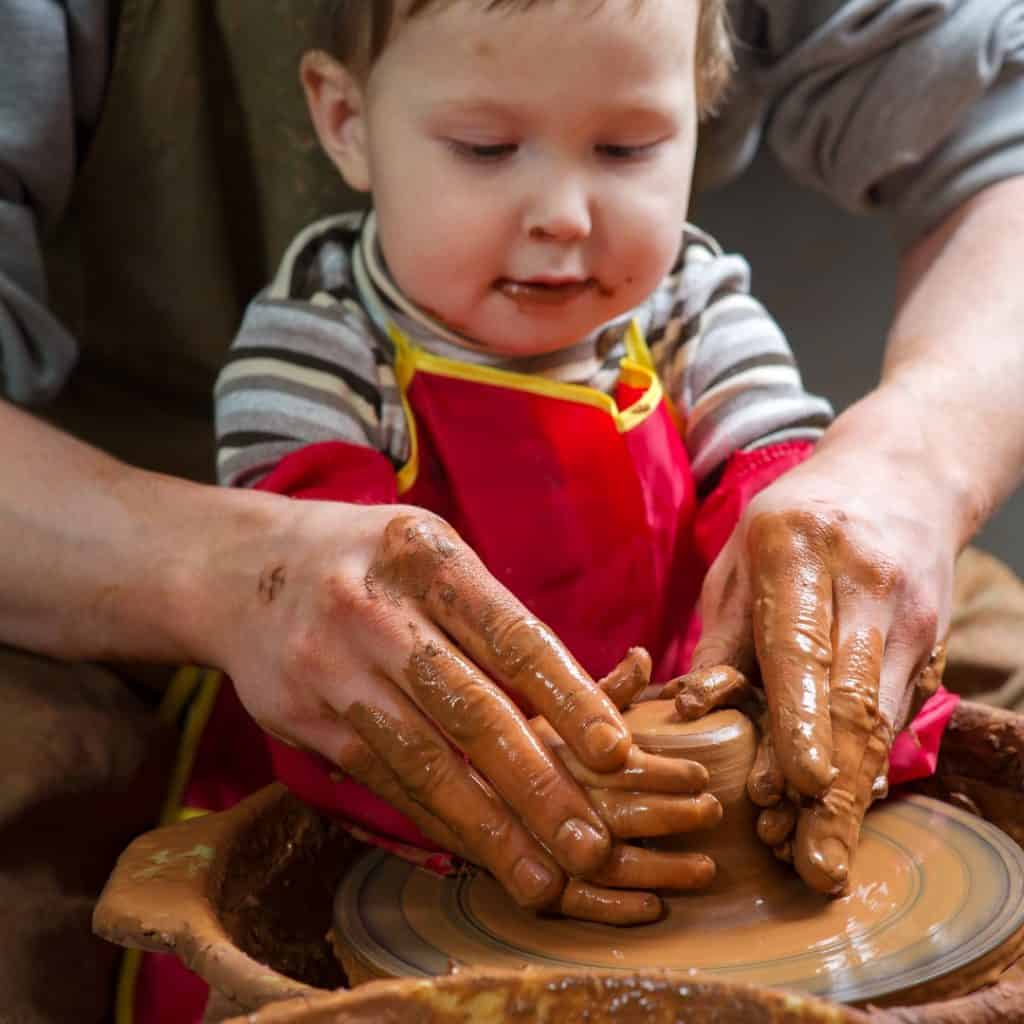 Make Your Own Dreamcatcher
Dreamcatchers are fun to make, exercising your child's creativity, artistic and motor skills. When the dream catcher is finished, you can take it home to hang as a decoration, and maybe even protect your little ones from bad dreams. It also doubles as a nightlight , with a special battery operated lighting system.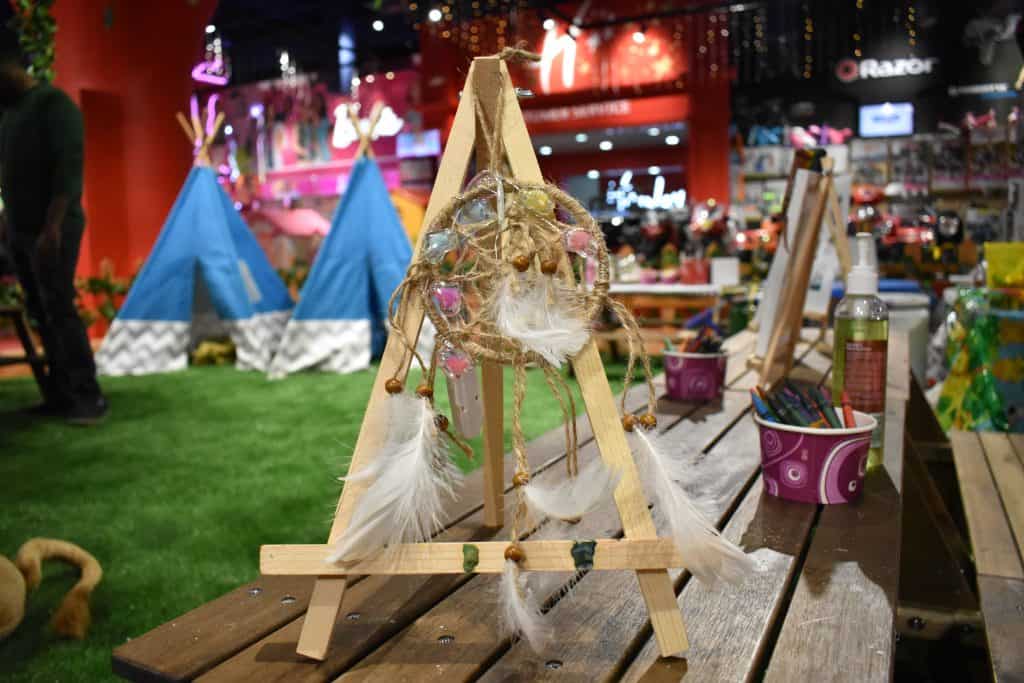 Make Your Own Pizza
You can never go wrong with pizza, but this fun activity makes stopping for food even more exciting! With this workshop, your kids will prepare all their toppings, put together their pizza and cook it in the electric oven, making meal time all the more special!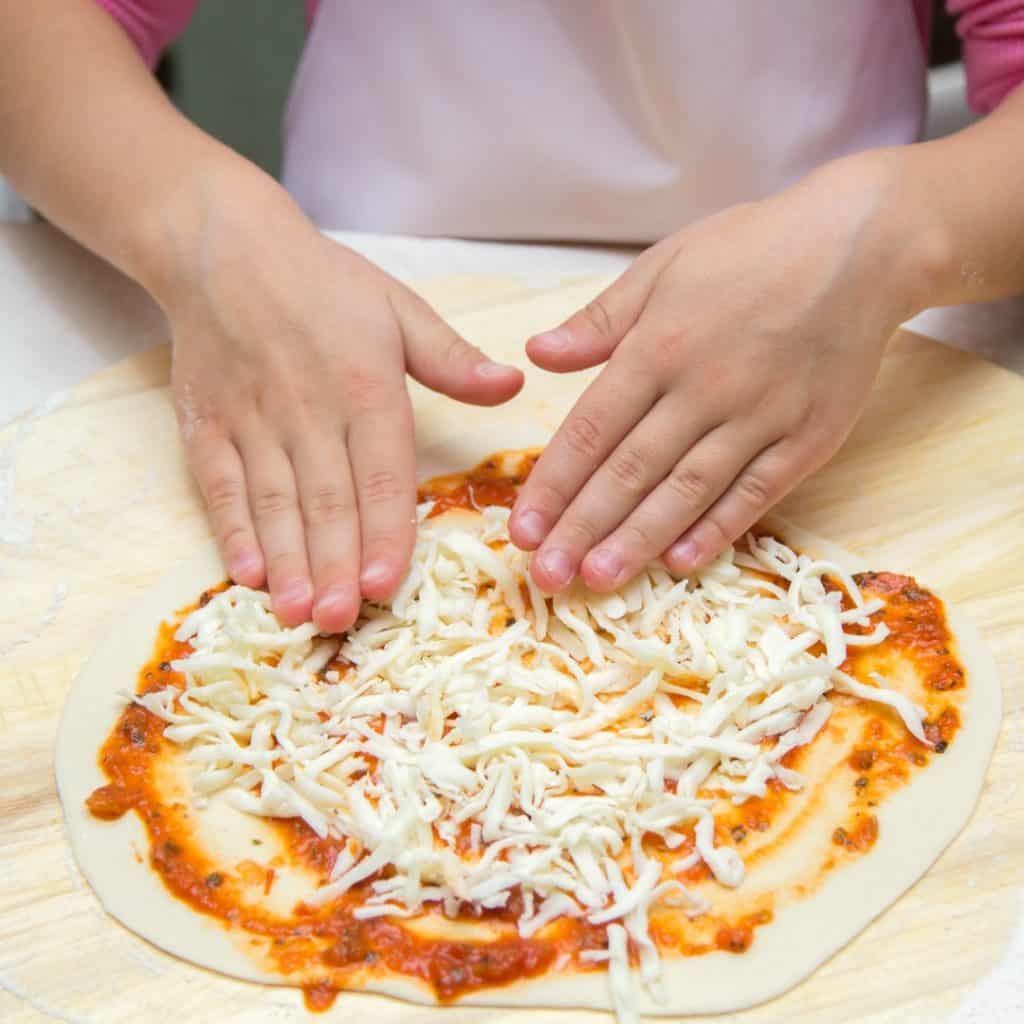 This post is sponsored by Camp For Kidz.
The post Dubai Kids Activities at Hamleys Camp For Kidz appeared first on Travel mad mum.
Dubai Kids Activities at Hamleys Camp For Kidz