How To Perfect the Gin and Tonic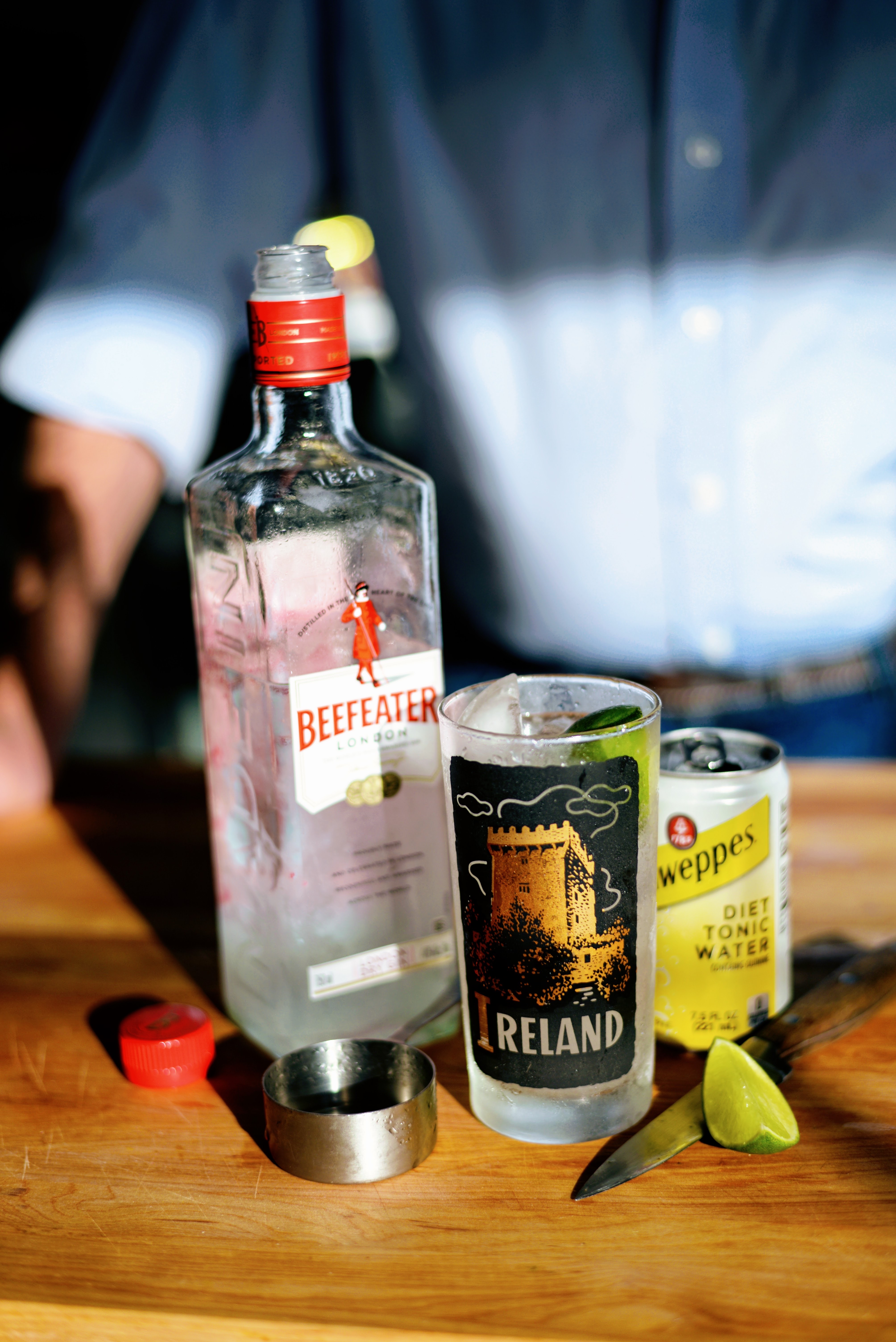 No doubt about it the Gin and Tonic is one of the most refreshing cocktails there is on a warm summer evening—cold, bitter, sweet and herbaceous. And it's so basic, it doesn't even have a name. It is what it is.
There are many of these, of course. My wife, Ann, and I once walked into a sports-ish bar near where we were staying in New Orleans' Garden District and ordered a Negroni. The bartender wearily said he didn't know what that was. "We only serve 'n' drinks here." When we asked "What's an 'n' drink," he said, "You know, gin n tonic, rum n coke." I believe we had a gin and tonic, but it wasn't perfect.
The problem with a gin and tonic, almost always, is that the first sip is heavenly, because it's a gin n tonic. But in moments that warm gin and (often) warm tonic turn so much of the ice to water that the drink is woefully dilute.
To combat this, I have come up with my own persnickety way of making a gin and tonic that totally satisfies. All it takes some planning: Freeze your gin and freeze the glasses, already filled with ice, and make sure your tonic and the lime itself have been refrigerated.
Of course, even strong, if diluted, gin n tonics are extraordinary given the right place. Some of the best gin n tonic's I've had have been on the porch of Treman Cottage on the Bread Loaf Writer's Conference campus, where I lived one summer as a fellow there. And I would be there as a guest of Ann's who has been on the faculty regularly since the year I met her, 1988, having just published her first novel, Somewhere Off the Coast of Maine.
What a lovely time those days were, chatting easily with poets such as Carl Phillips and Jane Hirschfeld, fiction writers Charles Baxter and Luis Urrea, and non-fiction writers such as Jane Brox (highly recommend her book Silence). Follow them on Instagram and Twitter for online programs the week of June 9.
Herewith, the FHC video by Katherine Guanche, on perfecting the common g-n-t, and a favorite poem by Bread Loaf's founder, Robert Frost, aptly suited to these trying times.
Stay safe and happy Friday!
Print
Gin and Tonic, perfected
The best way to make this standard summer elixer
Keyword
beefeaters, breadloaf writers conference, gin and tonic, robert frost
Ingredients
1

bottle

gin

1

highball glass filled with ice

4

ounces

refrigerated tonic, or to taste

I'm fine with diet because I was a fatso even before the pandemic, but many, including my wife, insist on regular tonic (which really does make a difference)

1

hefty

wedge of lime
Instructions
Put the bottle of gin (it doesn't need to be full, just enough for a 2 ounce pour for all per drink) in your freezer 8 hours or more before you intend to serve your cocktail.

Put the highball filled with ice into the freezer at least an hour before you intend to serve your cocktail.

When it's gin and tonic time, remove your glass (or glasses) from the freezer along with the freezing cold gin.

Pour two, or a Bread Loaf three, ounces of gin into the highball, add 4 ounces of tonic or to the brim.

Squeeze the lime into it, adding the lime to the glass.

Cheers. (Recite your favorite poem.)
How To Perfect the Gin and Tonic