NARS Afterglow Collection
press sample, affiliate links
It's all about color with the NARS Afterglow Collection and I will say that this new collection has me crushing. With a limited edition eyeshadow palette, cheek palette and six new shades of Afterglow Lip Balm, there is color on color and it's one-swipe goodness.
NARS Afterglow Collection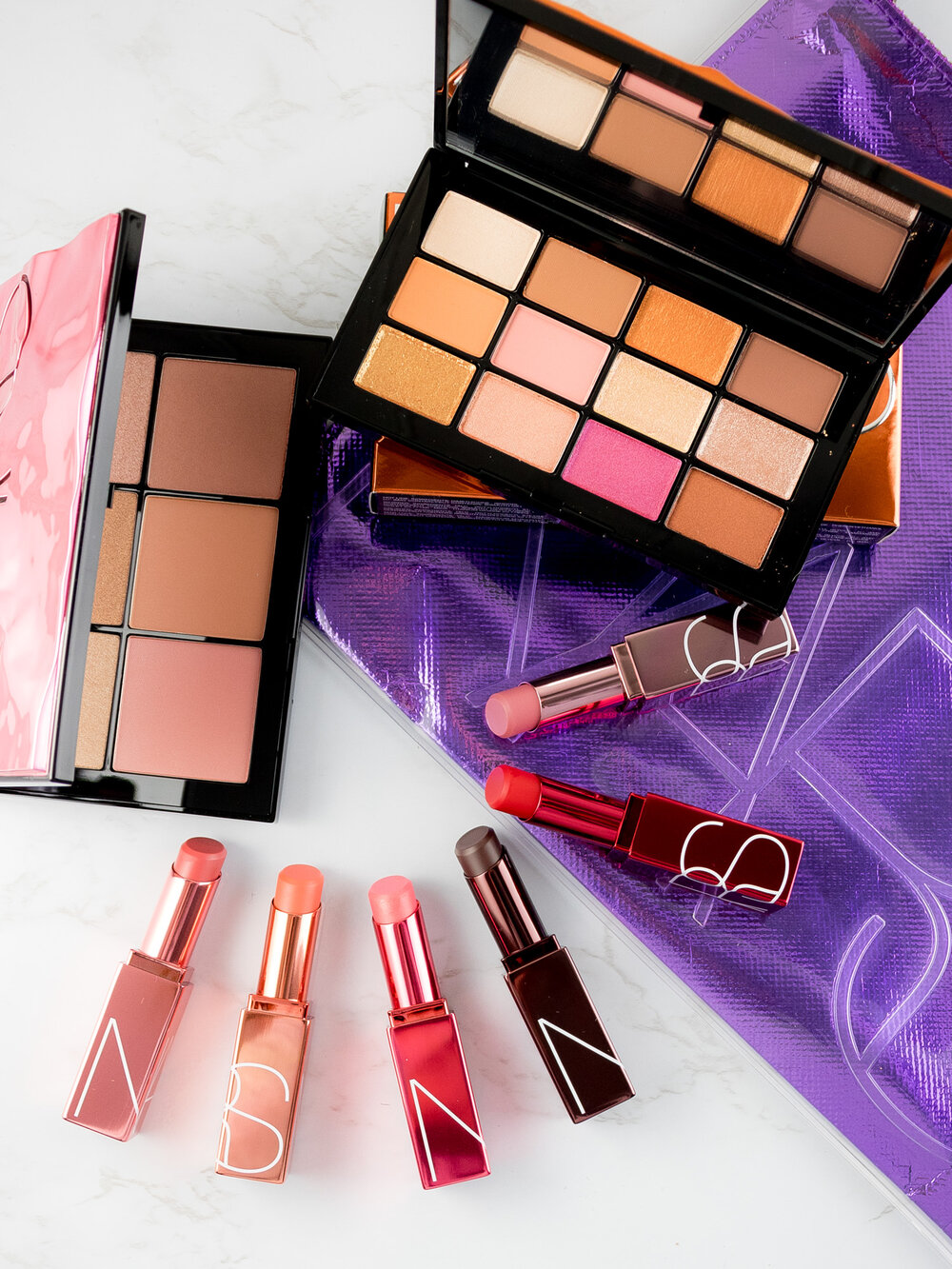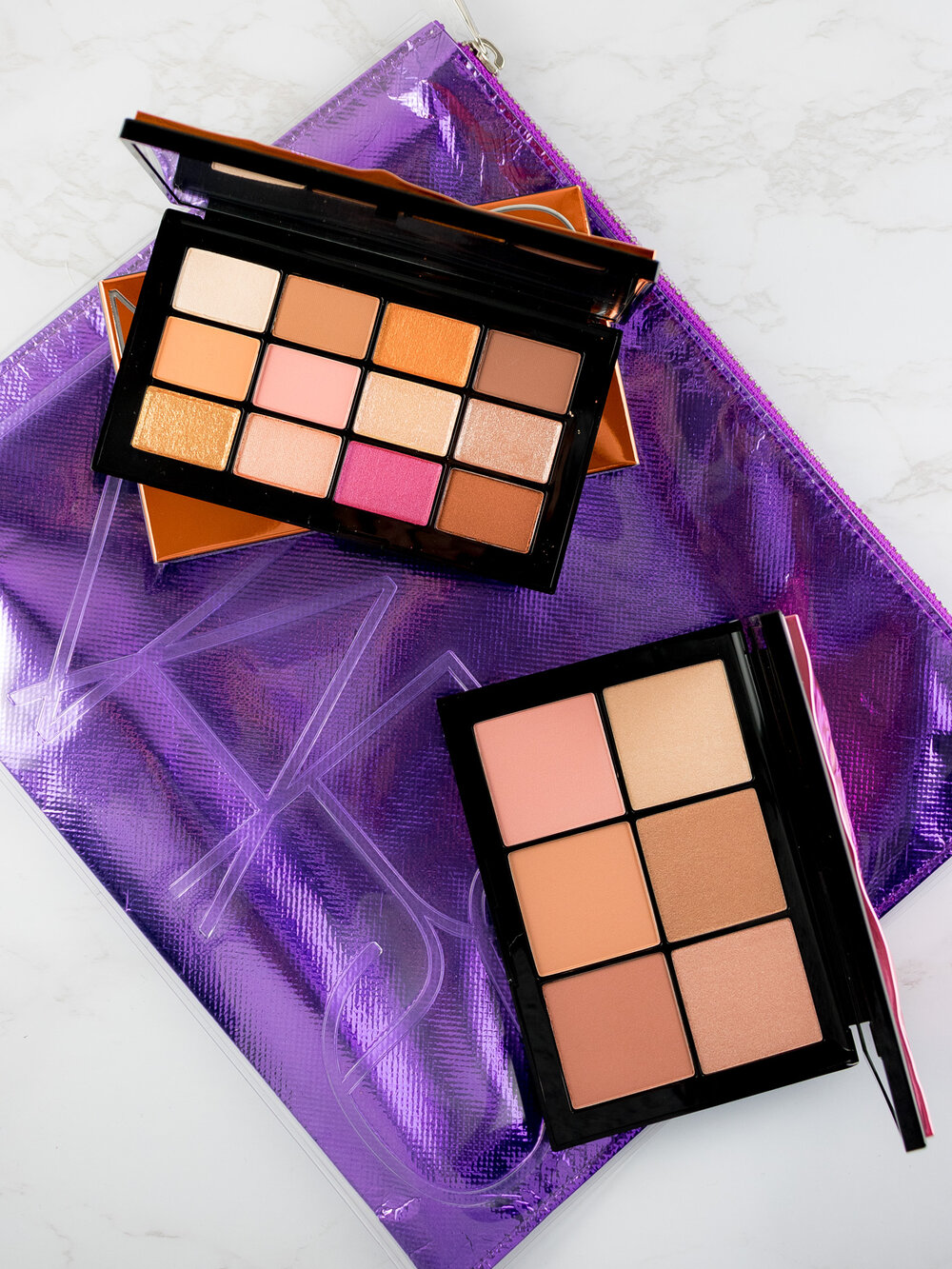 I'm not one to shy away from beautiful color when it's done right, like NARS down right, that is. I am not a huge bold color girl, but when NARS is in the mix with an eyeshadow and cheek palette, I am in. This new Afterglow Eyeshadow Palette and Overlust Cheek Palette are palettes that I know I will be reaching for again and again.
NARS Afterglow Eyeshadow Palette
The Afterglow Eyeshadow Palette is a limited edition eyeshadow palette that features unexpected pops of color 12 heated shades. There is a mix of finishes that range from matte, satin, shimmer, and metallic.
I love that I can create a variety of looks with this eyeshadow palette with everything from everyday natural looks to bold and daring looks.
I used the Afterglow Eyeshadow Palette a lot over the holiday season and I cannot complain one bit about any part of it. The shades are spectacular and I love the mix of finishes. Plus, the Innovative Pigment Power Suspension Technology delivers incredible payoff and rich, high-impact color that lasts. I always use an eyeshadow primer first to guarantee a creaseless, long lasting look, but I don't have to worry about that with this formula.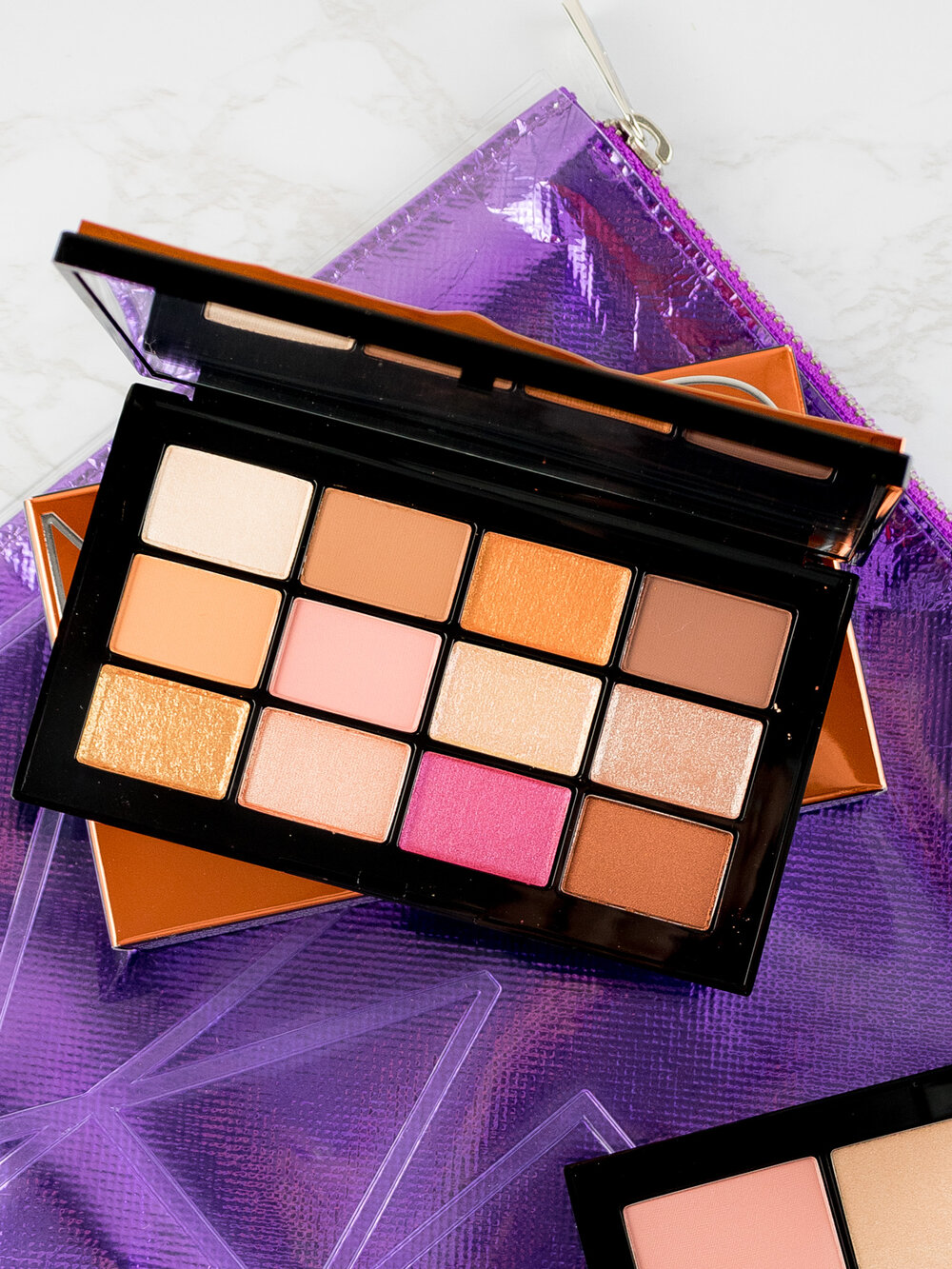 NARS Overlust Cheek Palette
The new Overlust limited edition cheek palette features three blushes and three innovative gel-to-powder highlighters in one must-have palette. It's an everyday palette that you will use all-year-round.
Three satin shades of blush in a micronized powder formula blends easily for sheer buildable color. I am obsessed with the silky texture. The new gel-to-powder highlighting formula features Skin-Infused Glow Technology that applies like a second-skin. I looks so beautiful and real as it melts into the skin. You can apply it over OR under the blush for a unique effect.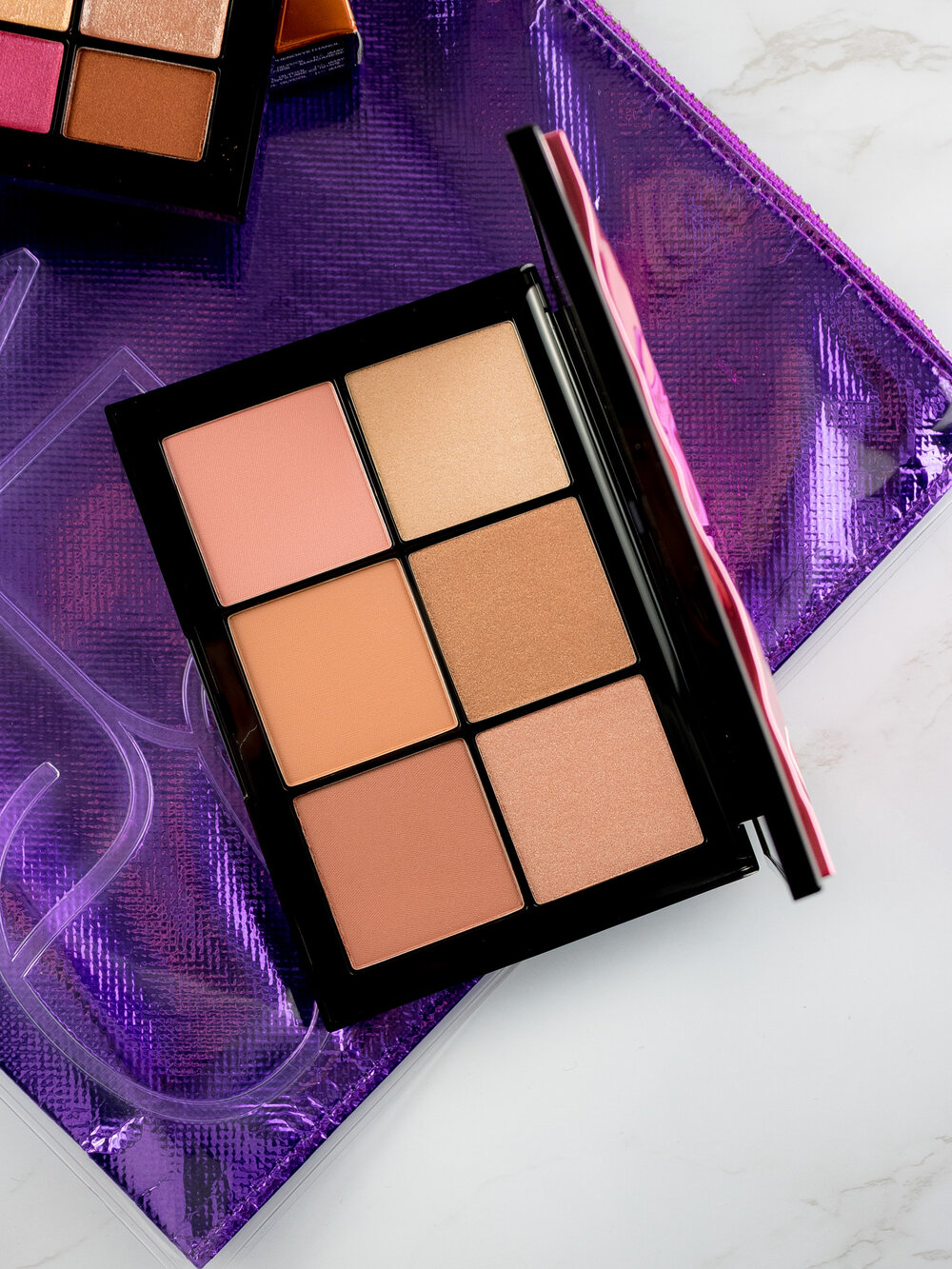 NARS Afterglow Lip Balms
Each of the Afterglow Lip Balms are infused with Monoi Hydrating Complex to not only hydrate the lips, but a blend of antioxidant ingredients to help protect the lips, as well. They feel so soft and beautiful as they glide over the lips and leave a sheer wash of color with lots of shine. It is a great alternative to everyday lipstick and gloss; it's perfect for winter.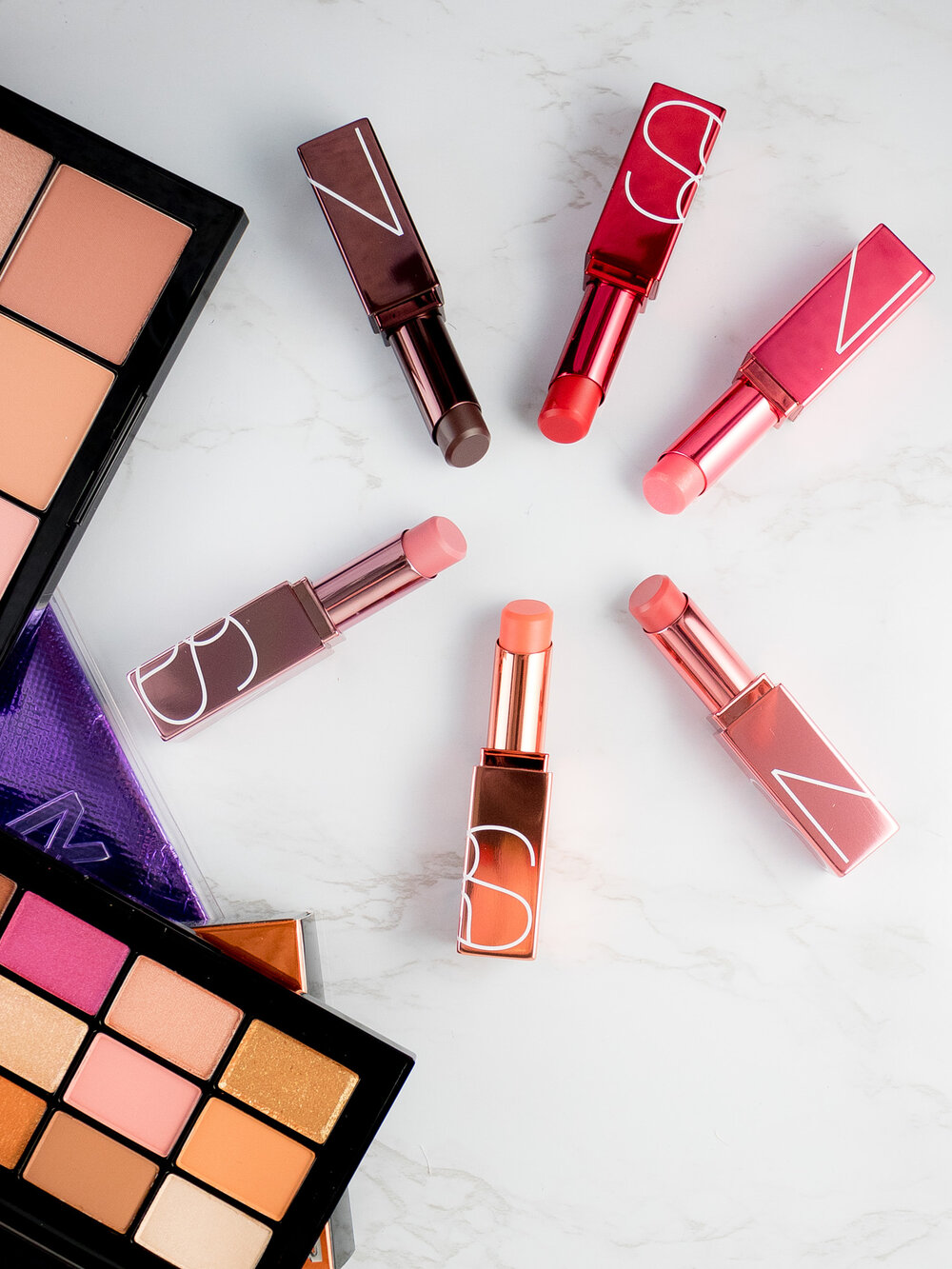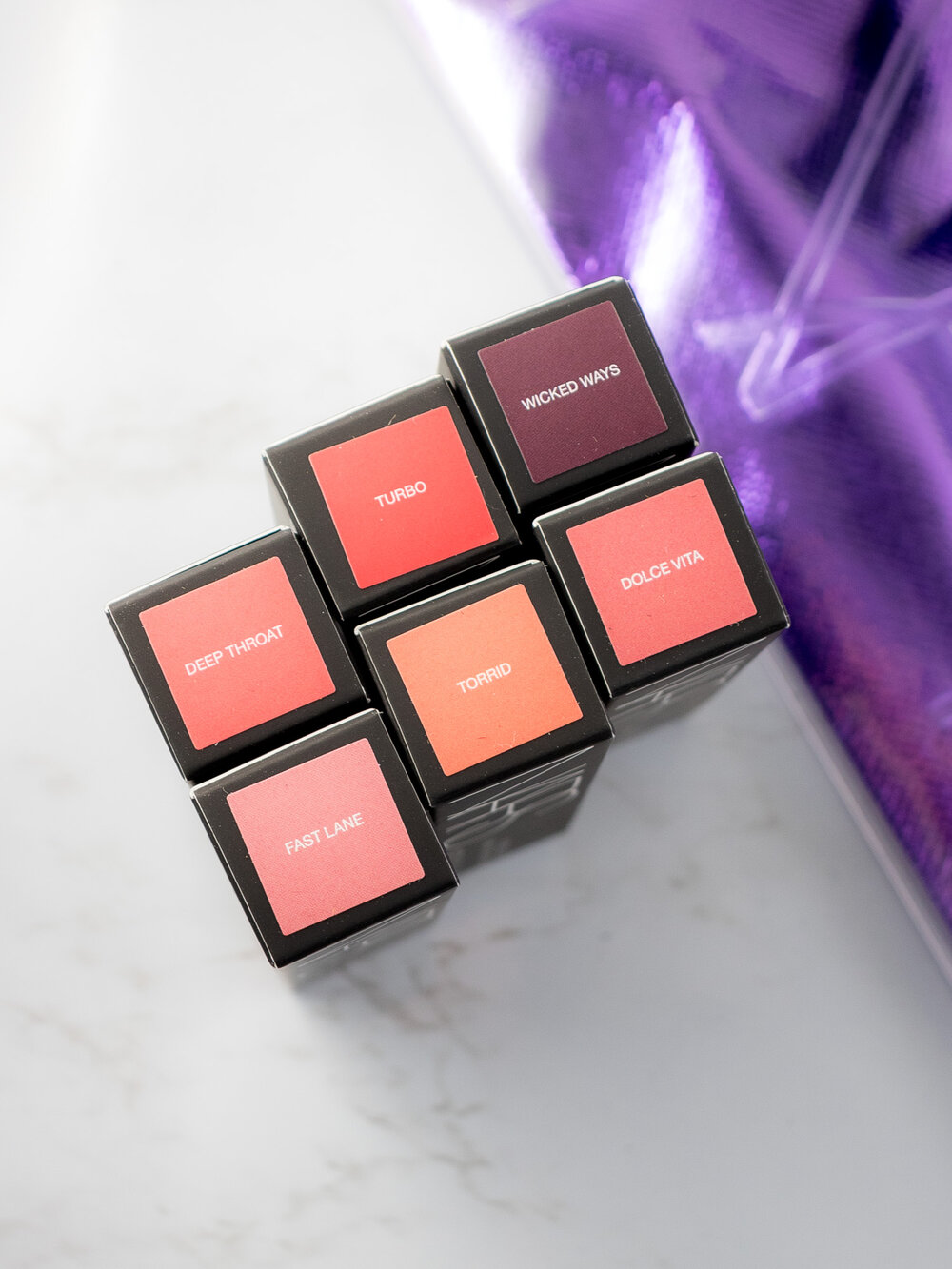 I have loved the Afterglow Lip Balm formula since the original Orgasm and Clean Cut made their debut. I am so excited about the new color range.
The Afterglow Lip Balm shade lineup:
DOLCE VITA (sheer dusty rose)

TURBO (sheer cherry red)

WICKED WAYS (sheer mulberry)

TORRID (sheer warm coral)

FAST LANE (sheer mauve nude)

DEEP THROAT (sheer pink with shimmer)

ORGASM (sheer, peachy pink with golden shimmer)

CLEAN CUT (clear)
The NARS Afterglow Collection is available now, exclusively at Sephora.com.
NARS Afterglow Collection