Esports News UK's Top 10 Interviews of 2020
Happy New Year to all our readers and, as usual, we're starting things off by looking back on some of the highlights from last year.
Here are some of our favourite interviews from last year.
At Esports News UK we sometimes like to do things a little bit differently.
During UK esports org Barrage's media week in Manchester in February 2020, Megalodontus took the opportunity to interview top-laner Cuong 'Flaresz' Ta from North America and Lithuanian-born support player (and UK scene legend) Mantas 'Hadow' Sukevičius.
But there was a slight twist… we gave them the questions and they interviewed each other. The result was nothing short of entertaining.
The UK Esports League (UKEL) – the unofficial second division below the UK League of Legends UKLC – returned on February 3rd 2020.
Following the first UKEL split in 2019, the spring split featured some returning teams and hungry new competitors. Megalodontus asked all of the teams about their goals for the split, and here's what they've had to say.
Esports News UK's Craig Robinson had the opportunity to speak with Adam Jessop, owner and CEO of UK org Endpoint, who rebranded in 2020, during Meltdown Sheffield's DreamHack Anaheim viewing party (before lockdown).
They spoke about CSGO, the state of UK esports and more. Endpoint would go on to have an impressive year, including qualifying for the ESL CSGO Pro League.
When it comes to UK esports teams, MNM Gaming (aka Molotovs and Marshmallows) are among the most well-known. Launched by brothers Kalvin 'KalKal' Chung and Daniel 'Javelin' Chung in 2014, MNM has since participated in many tournaments in various disciplines – and made a name for themselves on the content side too.
Kalvin and Daniel also founded DLC Studios with Sammy Lam and Rhys Rasmussen a few years back, a UK-based creative agency focused on providing quality – and honest – content.
Megalodontus spoke to Kalvin, Daniel and Sammy in this in-depth interview, asking what they think of the current content creation climate, what makes them tick and what constitutes great content.
In July, a Doom Eternal speedrunning event took place, titled Break The Record: LIVE presented by Kaspersky and the European Speedrunner Assembly.
It saw a new world record of 1 hour, 8 minutes and 52 seconds set, with Xiae taking first place and claiming a $3,250 prize, in front of more than 10,000 livestream viewers.
We chatted to one of the casters, Bowie 'BOWIEtheHERO' Alexander from the UK, to look back on the event and discuss the differences between traditional esports and speedrunning.
The League of Legends Pro League (LPL) is China's premier LoL competitive circuit, whose teams have won the World Championship in recent years (Invictus in 2018 and FunPlus in 2019).
LPL casters Joe 'Munchables' Fenny (UK, pictured left) and Robert 'Dagda' Price (Ireland, right) told Megalodontus in this interview about LPL teams ahead of Worlds 2020, their groups and how they think all four representatives would do.
The captain of the winning team in the NUEL's League of Legends Women's University tournament encouraged other women to step forward and help grow the community.
Elisabetta Mainwaring led Derby's Pyjama Guardians from the University of Derby to a 2-0 victory against mixed roster Team Solo Lose Worlds in the final.
The law student and ADC player – who first started playing League of Legends in 2010 – spoke to Esports News UK in this interview.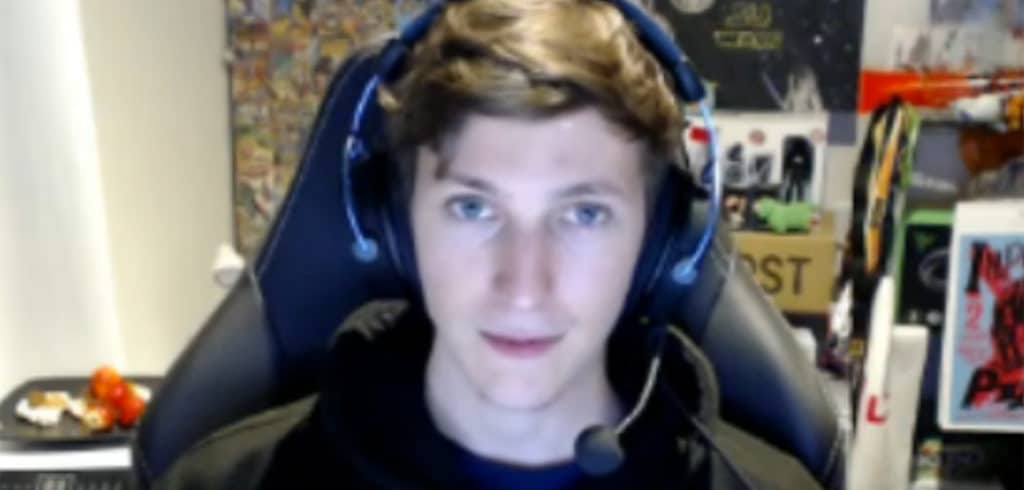 SUMN FC are one of the most exciting org-less teams in UK esports right now. Since forming back in August with a UK-heavy roster, SUMN FC performed well in several Valorant competitions in 2020, with wins in the Lava Series and at epic.LAN.
In December 2020 they reached the final of Valorant First Strike Europe and, while they may have lost 3-1 to Team Heretics, they deserved to be there in the final, fighting to the end and almost tying the series to go to a fifth and final game.
Esports News UK editor Dom Sacco chatted with SUMN FC's UK team captain Jake 'Boaster' Howlett about the team's performances so far, going from CSGO to Excel Esports to Valorant, and what's next for the side…

Back in October, well-known World of Warcraft content creators (left to right) Esfand, Nmplol, Mizkif, Asmongold, Rich Campbell and Tips Out joined forces to form a new organisation: One True King (OTK).
Esports News UK doesn't always stick solely to the UK. We are going to be covering people that might not be based in the UK but will certainly be of interest to some parts of the community here.
On that note, we spoke to Tips Out ahead of the Race to World First Roundtable stream, their plans in competitive WoW and what's next…
Daniel 'Dan' Hockley is one of the UK's most exciting junglers in League of Legends.
Having built up solid experience over the years, most recently with Fnatic Rising where he picked up four back-to-back titles, he's now signed to Excel Esports and will be playing in the top tier of the LEC, replacing Caedrel.
What are his thoughts on joining Excel, playing in the LEC and the current state of League? Dom Sacco asks Dan in this interview.
The post Esports News UK's Top 10 Interviews of 2020 appeared first on Esports News UK.
Esports News UK's Top 10 Interviews of 2020