Buzz Break: 2019-20 Panini Mosaic NBA (five multi-packs)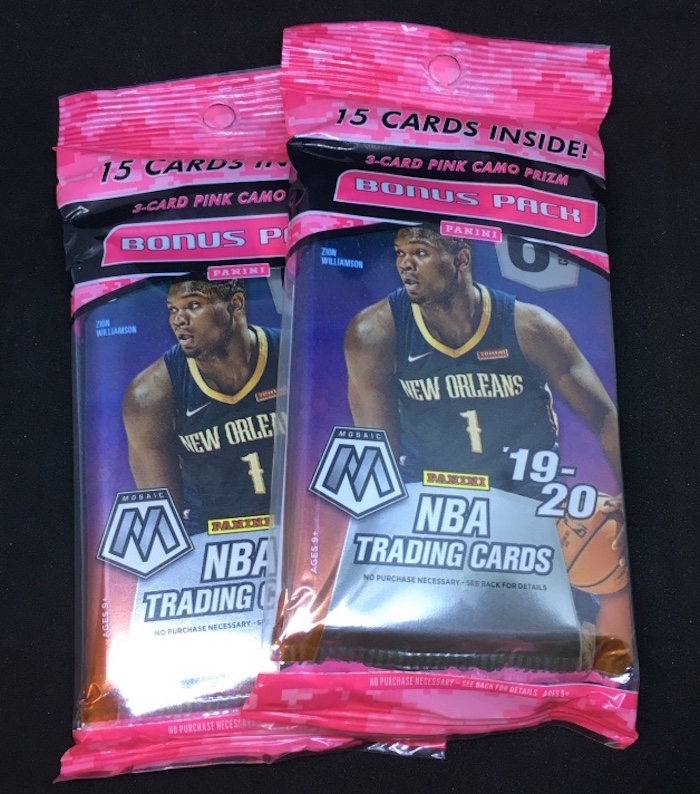 From time to time, Buzz will break a box of something and post the results here. Like this and want to see more? Or maybe there's a box you'd want to see busted? Send Buzz an email at BlowoutBuzz@blowoutcards.com.

The box: 2019-20 Panini Mosaic NBA cards (five multi-packs)
First Buzz preview & checklist: Click here
Where to buy: BlowoutCards.com

Keep reading for a full breakdown and gallery of what was in this one ...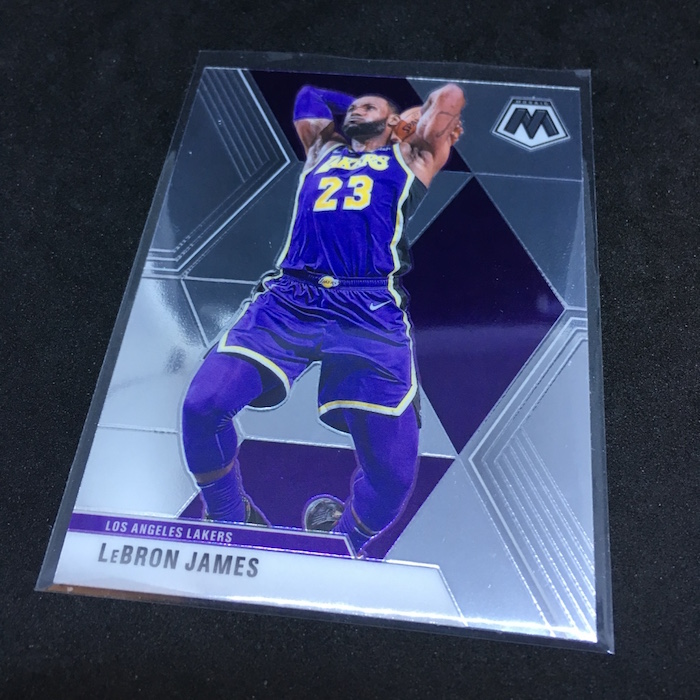 Packs per lot: 5
Cards per pack: 15
Cards in this lot: 75
Base set completion: 35 of 200 (18 percent)
Duplicates: 0
Notables on base cards – LeBron James, Kawhi Leonard, Russell Westbrook, Gordon Hayward, Kevin Love, Danilo Galinari, Bradley Beal, Zach LaVine, Joel Embiid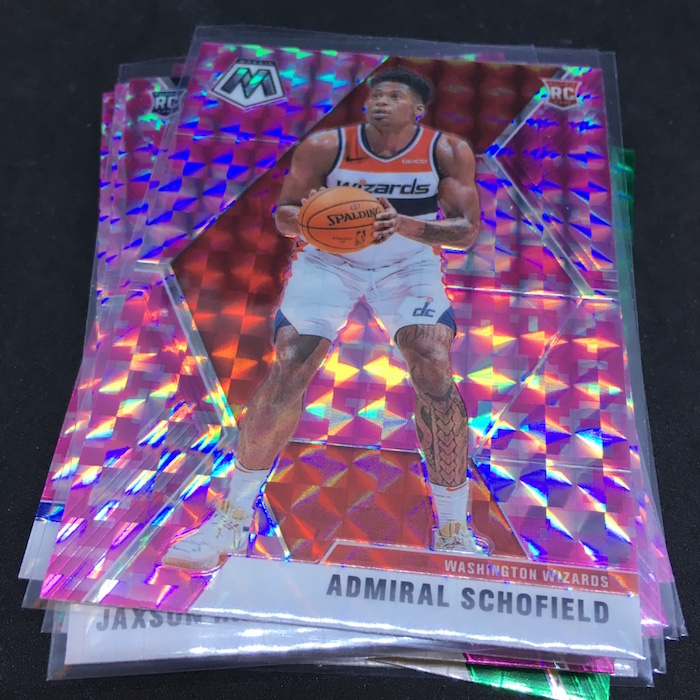 Inserts/short-prints: 40 (all in gallery below with some base)
Rookie Cards (SP) (5) – Jarrett Culver, Nicolas Claxton, Dylan Windler, Goga Bitadze, Darius Garland
NBA Debut (SP) (2) – Rui Hachimura, Tacko Fall
MVPs (SP) (1) – Wilt Chamberlain
Hall of Fame (SP) (1) – Shaquille O'Neal
USA Basketball (SP) (1) – Dwyane Wade
Silver Prizm parallel (1) – Shai Gilgeous-Alexander
Silver Mosaic Prizm Rookie Card parallel (1) – Carsen Edwards
Green Mosaic Prizm parallel (3) – Delon Wright, Domantas Sabonis, Otto Porter Jr.
Silver Mosaic Prizm Rookie Card parallel (1) – Talen Horton-Tucker
Pink Camo Mosaic Prizm parallel (10) – Carmelo Anthony, Isaiah Thomas, Zach Collins, Jrue Holiday, Tim Hardaway Jr., Rajon Rondo, Miles Bridges, Kenrich Williams, Spencer Dinwiddle, Danuel House Jr.
Pink Camo Mosaic Prizm USA Basketball parallel (1) – Larry Bird
Pink Camo Mosaic Prizm NBA Debut parallel (1) – Jaxson Hayes
Pink Camo Mosaic Prizm Rookie Card parallel (3) – Admiral Schofield, De'Andre Hunter, Matisse Thybulle
Oldschool (3) – Patrick Ewing, Amar'e Stoudemire, Wilt Chamberlain
Give and Go (1) – Kyle Lowry
Got Game? (2) – Russell Westbrook, Damian Lillard
Jam Masters (2) – LeBron James, DeMar DeRozan
Silver Mosaic Jam Masters (1) – Anthony Davis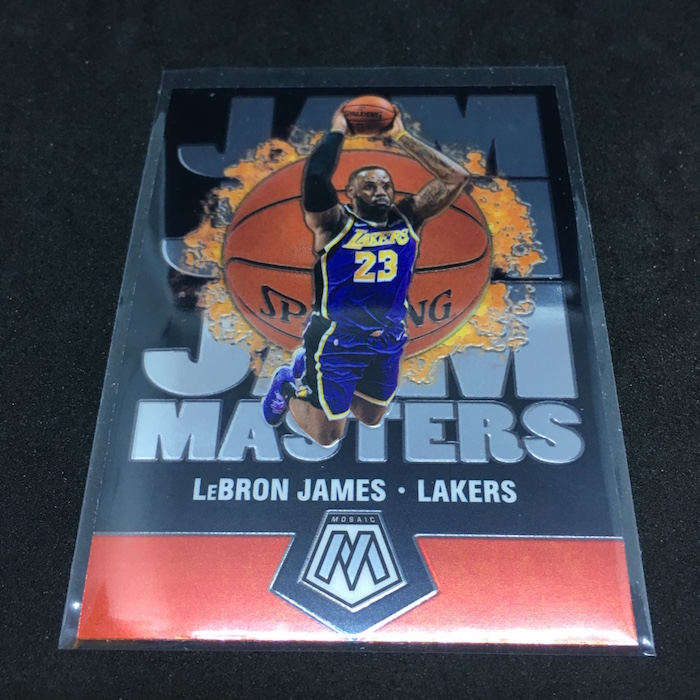 Autographs/Memorabilia: None
What's Buzz-worthy: This is my first time test-driving this format and I'll say that, at first, I wasn't blown away here -- it was my lack of one of the top two rookies, Zion Williamson or Ja Morant ... I seemingly always land Morant but occasionally a Williamson. That didn't happen here but I did get a boatload of volume and a number of notables among the inserts and parallels with some LeBron James appearances helping things out here perhaps the most. The safety here in this format comes in the volume and the exclusives -- the Pink cards are a bit of a key -- and if you land one of those top names in the right spot you're ahead. Each pack includes two six-card packs and a three-card Pink pack and the subsets and inserts out-perform the basic base cards, which also helps some. My base cards were bolstered by James but felt a little flat here vs. other formats, though the volume of packs ripped here isn't as high as other formats I've done, either. All in all, this is a popular release with plenty of people buying, ripping and stockpiling so it's easy to do well here. This one has the feel of a super-popular release in the long run, too, with all those rookies and parallels and with a healthy amount of stars from the past worked into things, too.
Product Grade: A-
Lot Grade: A- (LeBron James appearances helped get it here)
Fun Grade: A-
Follow Buzz on Twitter @BlowoutBuzz or send email to BlowoutBuzz@blowoutcards.com. 
>> Click here to buy cards on BlowoutCards.com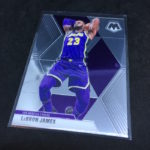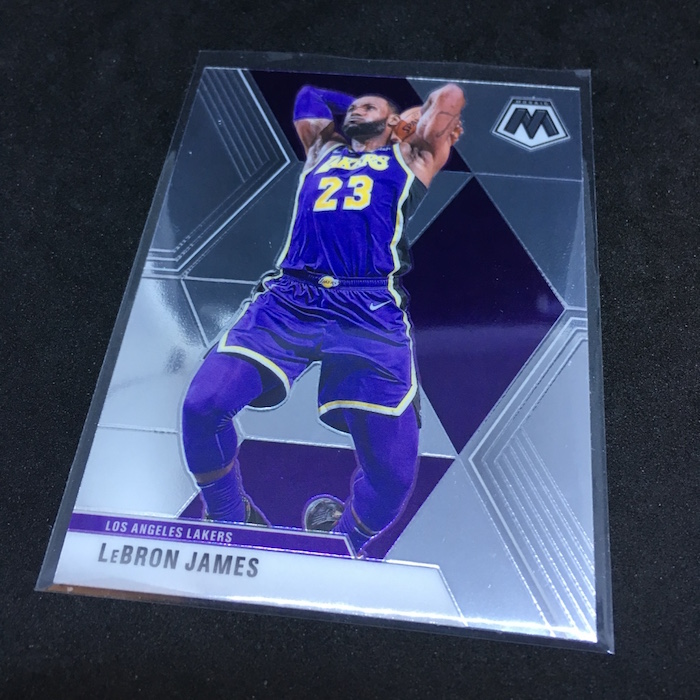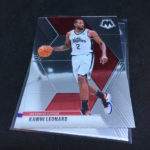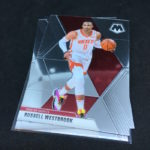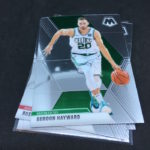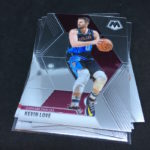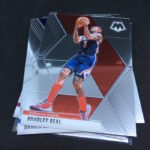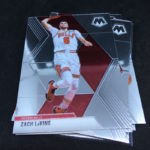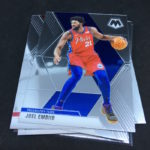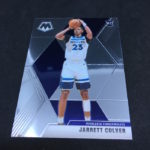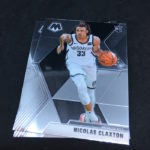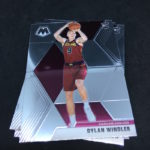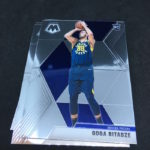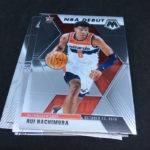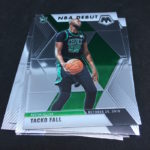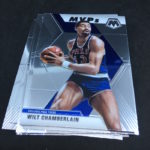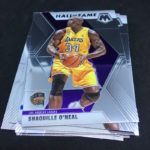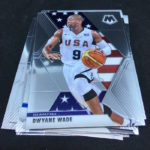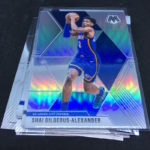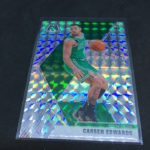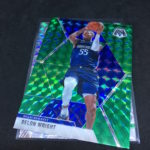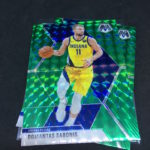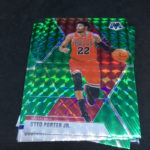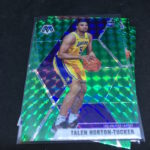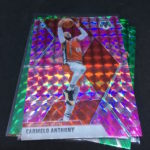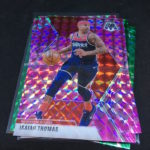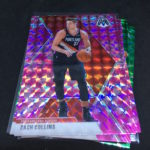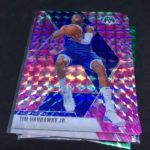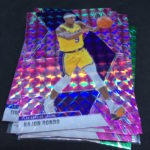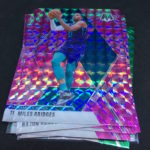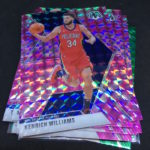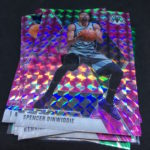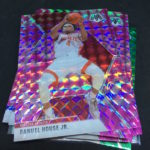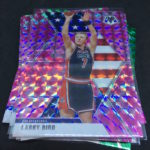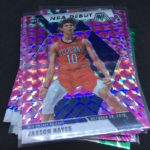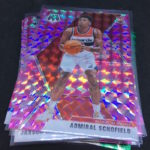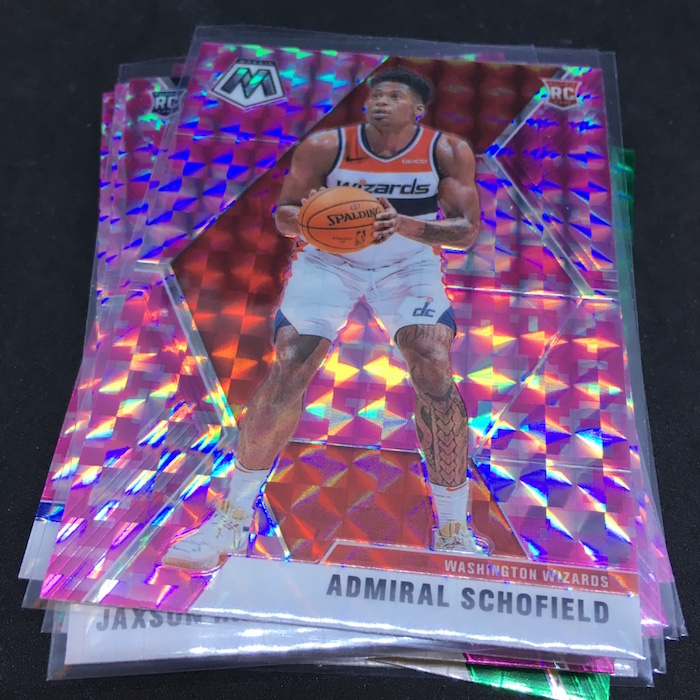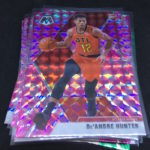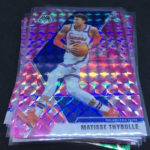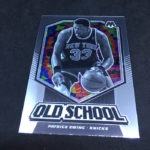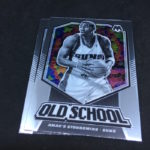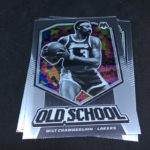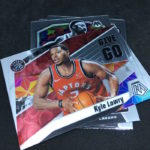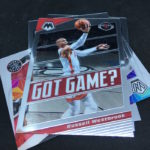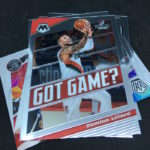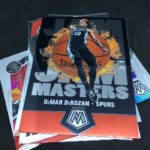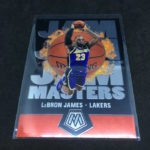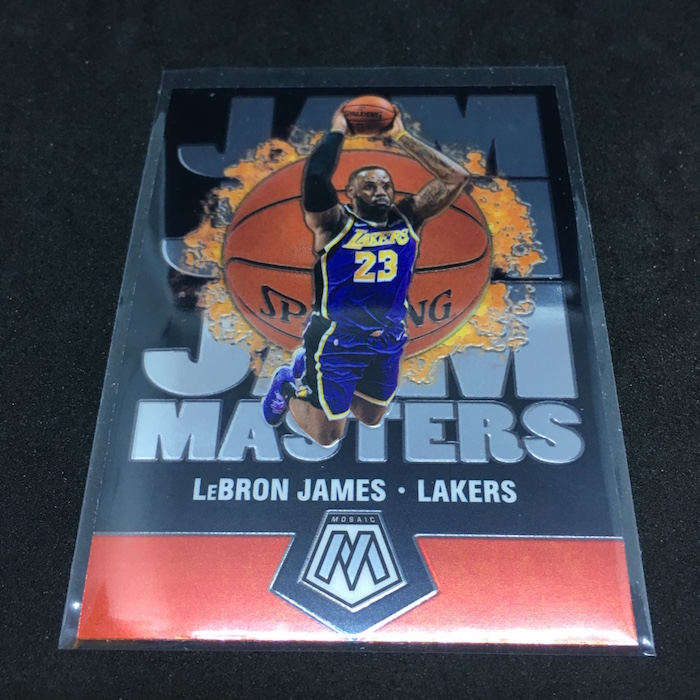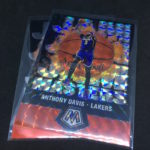 Buzz Break: 2019-20 Panini Mosaic NBA (five multi-packs)