Telehealth, HIPAA compliance and innovation tracking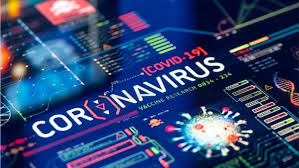 The coronavirus pandemic has prompted instant behavior and tech changes.  And not just about hand washing and social distancing.  For the past two days, it's apparent that the seemingly forever slow growth of telehealth adoption has entered a new, "When can I have that? Yesterday?" phase.   This applies to caring for and treating the 2.5 million in senior living communities, including nursing homes. Some senior living providers have been ahead of the game for some time with telehealth, like Asbury Communities and Holiday Retirement -- offering services for residents at times when physicians cannot be on site. But the interest and use of telehealth in senior living has been accelerating since April 2019, when Medicare Advantage plans began covering it. And further, when senior living companies were enabled to provide their own Medicare advantage plans, that piqued more interest in telehealth.  All that's left is to install the connectivity to make it effective.
Telehealth access grows for seniors, yes, this is a breakthrough – but there are issues.   So telehealth services will broadly expand during this coronavirus calamity. The key phrase in this? "Telehealth visits will be reimbursed the same amount as an in-person visit."  This is the breakthrough push that the healthcare industry -- notably providers – needed to accelerate telehealth adoption.  Will this reimbursement extend past the current crisis?  Consider the scenario noted here which sounds helpful: "a patient with diabetes wouldn't have to postpone a regular follow-up visit with the doctor to keep safe — he or she could do it via Skype." Hmmm. 
You're ready for telehealth, having used Skype.  You love it, I'm sure, once you created your Skype ID, learned how to sign on and most importantly, sign out. Oh, you haven't used it? You don't know the system requirements for running Skype on whichever of seven device types you have? Your healthcare provider isn't running any training today.  Or your aging mother doesn't have any of those devices – only 62% of those aged 70+ own smartphones, according to AARP. So someone (you?) must be there in person to help facilitate a telehealth interaction (as suggested by Seema Verma), but you're not allowed to visit.  
OCR lifts HIPAA restrictions – and innovation efforts accelerate. Did you know that HHS has an Office for Civil Rights (otherwise known as OCR)?   Did you know that they penalized providers (really?) who communicate with patients via Apple FaceTime, Facebook Messenger video chat, Google Hangouts video or Skype, but now they will temporarily suspend that process.   On the other hand, Health 2.0 is tracking technology innovations in the time of Covid-19, noting the categories of innovation and the open calls for help in that category.  Here's telehealth – no requests for help at this time, here's diagnostics (see Stanford, testing all 3 types of virus!) and here's home care.  
Telehealth, HIPAA compliance and innovation tracking