TBB Best of Web: Prime Time Deion Sanders, Who Killed Tulum, Instagram Influencer Crap, Investment Goals
We bring you the TBB Best of Web links: Go back to the youth of Prime Time Deion Sanders, a sad story of who killed Tulum, warn you about dangerous Instagram influencer crap, how investment goals vary by country and age, revisit the Iranian revolution 40 years ago. Thank you for reading my blog!
TBB Blog Mission: To Educate. Entertain. Inspire. In That Order!
You like my blog? Send a link to someone please!
I am loving these letters, here is one by Deion Sanders. Or Prime Time as he was better known. So great to learn so much about the early days of these stars writing at ThePlayers'Tribune. I could not stand this guy but now I know where he was coming from, what a story!
Life is about moments. We each have a multitude of moments in our lives. It's what we do with those moments that separates us. And the reason I'm sitting here — able to write you this letter from a position of peace, power and accomplishment, and share my knowledge and experience with you — is because I've taken my moments, and I've maximized them. I've seized them, son. Because I put the work in. My saliva tastes like sweat. I sacrificed so that when my time came — when my number was called — I was ready.
Just look at the father figures in your life. Papa's a rolling stone. He's there, but he's not there. And he's plagued by bouts with drug addiction. And your stepdad? He's a good man — a hard-working man. But he struggles with alcoholism. That's why you will never — ever — drink or do drugs a day in your life. You'll see firsthand what that gets you, and you won't like where those roads lead.
Greed, gringos, diesel, drugs, shamans, seaweed, and a disco ball in the jungle.
Well, this place sounds like fun for a week if I was back in college. And then you soon realize that there is no way you could afford it back then. And it's okay. Because it sounds like a hell hole full of everything that is not my style!
But seaweed was only one of Tulum's problems, and before the dark wave distracted him, Barbachano had been detailing a list of other plagues: failing infrastructure, overzealous developers, drugs, too many DJs.
In barely more than a decade, Tulum transformed from a backpacker's beach into the next stop after Ibiza on the global DJ party circuit. It now has 40,000 residents, with 200,000 expected by 2030, and the town hasn't been able to keep up with the arrival of wealthy jet-setters and the people who follow them on social media. There is no electricity on the beach, so diesel generators groan all day and night to run the air conditioners that customers demand. The beach has no adequate sewer system, and waste has been leaching into the water supply beneath Tulum and out to the ocean, killing the coral reef. Tulum's old landfill, a few miles outside of town, is full, and last summer it burned in the heat for three months straight. The new dump was supposed to last five years but was already overflowing after 18 months. The beach and the jungle stretching away from the coast are dotted with construction sites, and small hotels started by hippies chasing a dream are being pushed out by large developers who seem to anticipate no end to the growing number of tourists hoping to see what Tulum is all about.
Looks like I won't be burning any miles or hotel points at Tulum then lol!
Gardner argued that what separates Tulum from other destinations is its "more enlightened" clientele, although it has clearly developed a mass-market appeal. There were women in spangly heels accompanied by men with expensively ripped clothes and perfect teeth; there was also a middle-aged man in an Under Armour polo and a bald man at the bar wearing a T-shirt that read SEND NUDES. Tulum has been one of the Instagram economy's clearest beneficiaries — or victims, depending on your point of view — and at one bar I met a Pilates instructor from Ireland and a lawyer from Philadelphia who both told me they had been influenced by influencers to visit. Over dinner at a restaurant decorated with a bamboo light fixture I recognized from Ikea, a woman from San Francisco celebrating her boyfriend's 40th birthday expressed surprise when I told her — four days into her trip — that we weren't on the Pacific Ocean.
By this point I was barfing. It gets worse, you have been warned!
Can today's post touch on worse topics after depressing you with Tulum? Oh yes it can! This article has parallels to our travel and miles/points blogging world so it is very relevant. And very disturbing too!
Big pharma is partnering with influencers to sell new drugs and medical devices.
Brace yourselves:
These Instagram ads, for which influencers can be paid an estimated $1,000 per 100,000 followers, are selling not just a product but an entire lifestyle. Rather than buying a single-page ad or a minute-long TV or radio spot, companies benefit from the candor and storytelling on influencers' feeds. However, selling a pair of shoes or luggage as part of a lifestyle is far different from selling pharmaceuticals, medical devices, and other health-related products. Nevertheless, pharmaceutical and biotech companies and Silicon Valley health startups see the opportunity Instagram presents and are increasingly using influencer-advertising as a way to increase their bottom lines.
By omitting or misrepresenting critical health information or failing to present multiple options for treatment, as a physician would do with their patients, influencers run the risk of leaving their followers with a possibly dangerous, largely incomplete kind of hope. There is no doubt that this type of health care advertising-cum-storytelling is effective — and is frequently compliant with federal regulations. But there's a more important question we need to be asking: Is it ethical? [Phuck, nooooooooooo it is not, do we even need to ask the question???]

The FTC is responsible for consumer protection in all industries; within health care that includes the entire non-prescription side of the business and certain classes of prescription devices (all of which are registered with the FDA), according to an FTC spokesperson… Both the FDA and FTC have federal rulemaking authority, which means they can create guidelines for advertisers that support laws already passed by Congress, and health care sponcon falls under the purview of both agencies. However, the guidelines both agencies publish are, as per both agency's spokespeople, intentionally vague.
Some specific examples follow that will make you so disgusted you will…probably continue using Instagram. Whatever. Sad!
This is super fascinating. Or maybe I just dig this stuff. It's both! 🙂
Some fascinating findings…as in how much more prudent/conservative the Germans are. How the Chinese don't give a damn about retirement…assuming their kids will take care of that. And how they aim to pass down to the next generation and oh the importance of education too. And can the Indians diversify their goals a bit more, what the hell? 🙂
I could probably do stand alone blog posts about the age differences and what investors look in advisers. Maybe one day…
First, lets get something straight. Yes I have visited Iran. And yes I loved it, especially the people. And no I do not mean the clerics ruling the country, I can not stand them. And most Iranians can't either lol.
I still remember very clearly watching the events of 1979 unfold in our small black and white TV at home in Larisa, Greece with my father who said "The world just changed"…I had no idea what he meant back then.
An extra link with something gorgeous…
And I leave you with this…I am thinking about it!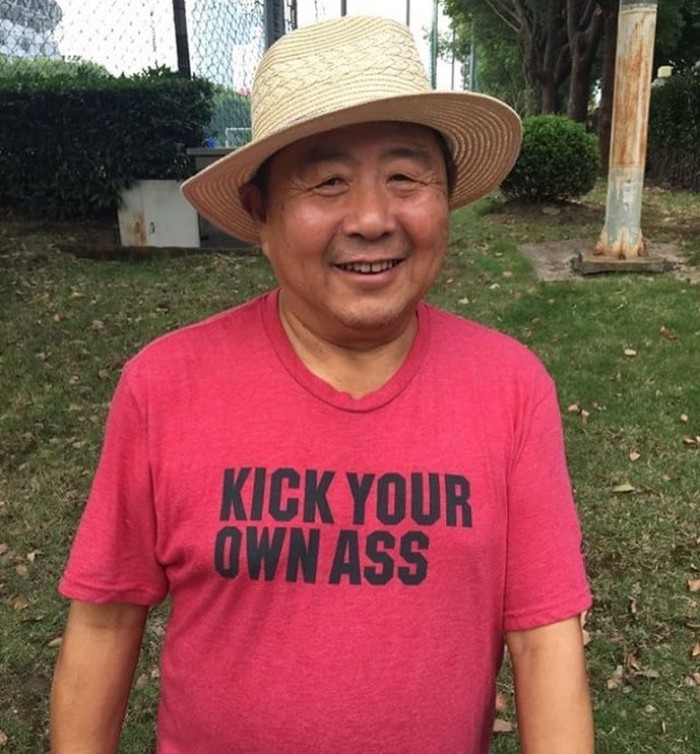 TBB
travelbloggerbuzz@gmail.com
Follow TBB on Twitter @FlyerTalkerinA2.
You can subscribe to TBB below, winners only!
Opinions expressed here are author's alone, not those of any bank, credit card issuer, hotel, airline, or other entity. This content has not been reviewed, approved or otherwise endorsed by any of the entities included within the post.
The post TBB Best of Web: Prime Time Deion Sanders, Who Killed Tulum, Instagram Influencer Crap, Investment Goals appeared first on TravelBloggerBuzz.
TBB Best of Web: Prime Time Deion Sanders, Who Killed Tulum, Instagram Influencer Crap, Investment Goals