☕️ Guilty
A much-hyped video app shuts down after a few months...
| TOGETHER WITH | |
| --- | --- |
Good morning. The nation's flies are swarming to Nashville ahead of tonight's presidential debate, where they'll compete for a shot at internet stardom. But if we learned anything from the ABC show, you need more than a pretty three-eyed face to make it in that town. Good luck!
| | | | |
| --- | --- | --- | --- |
| | NASDAQ | 11,484.69 | - 0.28% |
| | | | |
| --- | --- | --- | --- |
| | S&P | 3,435.35 | - 0.23% |
| | | | |
| --- | --- | --- | --- |
| | DJIA | 28,210.29 | - 0.35% |
| | | | |
| --- | --- | --- | --- |
| | GOLD | 1,927.80 | + 0.65% |
| | | | |
| --- | --- | --- | --- |
| | 10-YR | 0.818% | + 2.90 bps |
| | | | |
| --- | --- | --- | --- |
| | OIL | 40.03 | - 4.00% |
*As of market close
Economy: The Fed's beige book survey of regional economies painted a more optimistic picture than the one from September. One word you hear a lot? Uncertainty.
Markets: Just a reminder, if the six indicators above look like hieroglyphics, earlier this week we published a guide that walks you through our markets section.
Covid-19 update: Argentina hit 1 million confirmed cases. Ireland is implementing its strictest coronavirus restrictions for six weeks. Boston's school district is going remote. And U.S. hospitalizations are at their highest level in five months.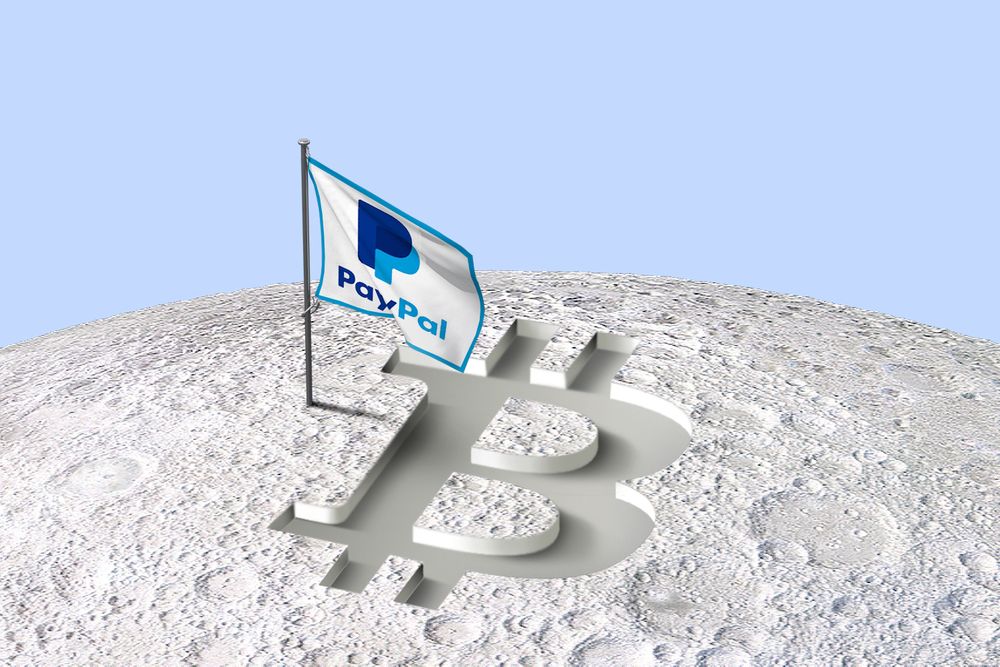 Francis Scialabba
In one small step for a digital future, and one giant leap for anyone with #Bitcoin in their Twitter bio, payments giant PayPal announced yesterday it would let users "buy, hold, and sell cryptocurrency directly from their PayPal accounts."  
Why it's a BFD
PayPal isn't the first to allow crypto transactions (other upstart fintechs like Robinhood and Square have been doing so for years), but this news is newsworthy for two reasons:
PayPal is huge: It has over 346 million active accounts worldwide, and it processed $222 billion in payments last quarter.
Many retailers use PayPal: You'll now be able to buy your morning coffee using bitcoin or other approved cryptocurrencies at any of the 26 million merchants that use PayPal's online payment systems. 
Zoom out: Businesses have shied away from cryptocurrency transactions because of long transfer times and price volatility. But PayPal has allayed those fears by converting the cryptocurrency used to buy a coffee into dollars, pounds, or any other currency that the merchant would typically accept. 
It's been a good week for crypto 
On Monday, during an International Monetary Fund panel, Fed Chair Jerome Powell shared his thoughts on the U.S. creating a central bank digital currency (CBDC): "We do think it's more important to get it right than to be the first." Not exactly a gung-ho endorsement of a CBDC, but he didn't reject the idea, either. 
Powell's right about one thing: The U.S. definitely won't be the first. China has been testing out a new digital currency tied to its central bank since April, while the Central Bank of the Bahamas launched a digital version of the Bahamian dollar yesterday called—and this is pretty epic—Sand Dollar. 
Bitcoin to the moon? The most powerful monetary policymakers discussing digital currencies, paired with PayPal's stamp of approval, sent the price of Bitcoin soaring. Already up over 19% this month, the world's largest crypto jumped as much as 8.5% yesterday to just under $13,000. That's the highest price since summer 2019.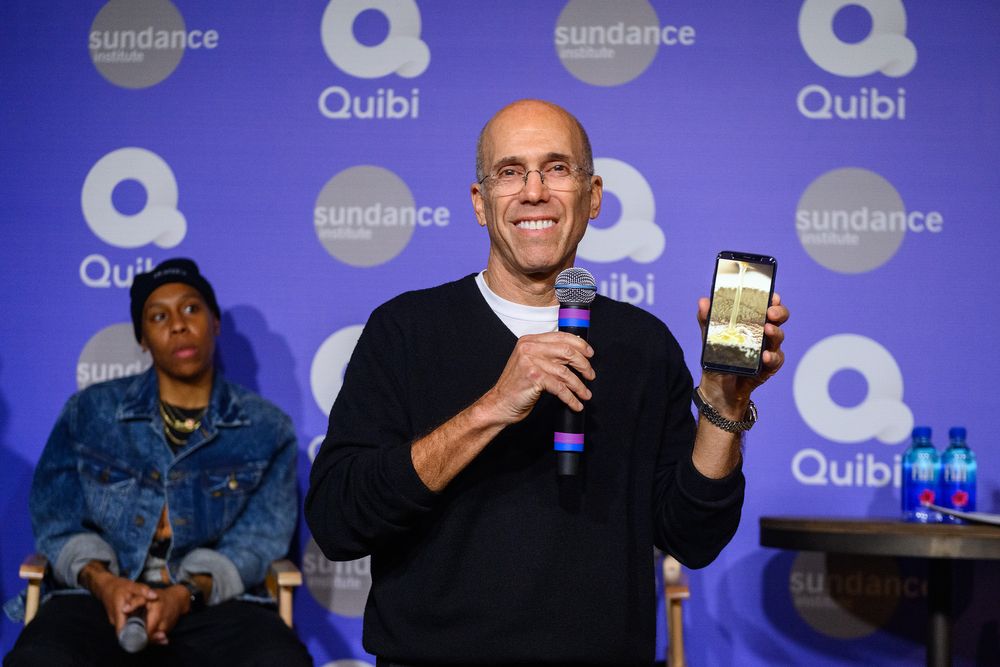 Daniel Boczarski/Getty Images
Quibi, the short-form video app that probably generated more memes than paying subscribers, is shutting down. It's an abrupt end for former eBay CEO Meg Whitman and Hollywood super-mogul Jeffery Katzenberg who, armed with $1.8 billion in funding, tried to spend their way into the streaming wars. 
Quibi dropped up to $100k/minute on original shows featuring the talents of Chrissy Teigen, Chance the Rapper, Anna Kendrick, and other stars.
Katzenberg and co. envisioned users consuming Quibi's "quick bites" of highly produced video content while on their commute or waiting in line at Starbucks, activities that ended up being the dinosaurs to the pandemic's asteroid.
In an open letter Whitman and Katzenberg posted yesterday, they admitted Quibi failed "Likely for one of two reasons: because the idea itself wasn't strong enough...or because of our timing."
Looking ahead...you can debate whether it was the pandemic that caused Quibi to fail or its unpopular content, but either way, it's left picking up the pieces. The company is looking to sell its content and technology assets, a potentially tempting investment for big-name tech and media firms should they want to go second-hand shopping.
Purdue Pharma's saga reached a major milestone yesterday, when the drug company agreed to plead guilty to federal criminal charges for its part in the U.S.' devastating opioid crisis.
The backstory: Purdue's role in the opioid crisis is well established—it pleaded guilty to violating kickback laws when it paid doctors to write more opioid prescriptions. According to the CDC, about a third of overdose deaths in 2018 involved prescription opioids.
The details: The company will pay more than $8 billion, some of which will go to opioid treatment and abatement programs.
Problem is, bankrupt Purdue doesn't have $8 billion. So the government will reshape Purdue into a "public benefit company" that gives the government all of its profits.
The new company will still produce Purdue's tentpole product OxyContin, an outcome critics slammed.
Big picture: While $8 billion is a record for a pharma company, it's well below the cumulative $2 trillion states are claiming Purdue owes them. And this settlement doesn't mean Purdue is off the hook for the thousands of lawsuits those states have brought, or for its bankruptcy proceedings.
With over 13 million users worldwide, eToro is where the world trades crypto. And now it's also the place where you can score a $500 bonus when you make your first trade of $5,000.
And sure, that's a lot of cash, but eToro has more to offer than just, let us reiterate, a $500 bonus when you make your first trade of $5,000.
You can learn and engage with their community. You can choose from many of the most popular cryptocurrencies. You can buy or trade individual coins or invest in a bundled portfolio.
But perhaps coolest, easiest, and smartest of all, you can just straight up copy some of the best crypto traders on eToro using their CopyTrader™ tool.
So yeah, $500 bucks is cool. But it's really eToro's other aspects that get our crypto craniums cranking.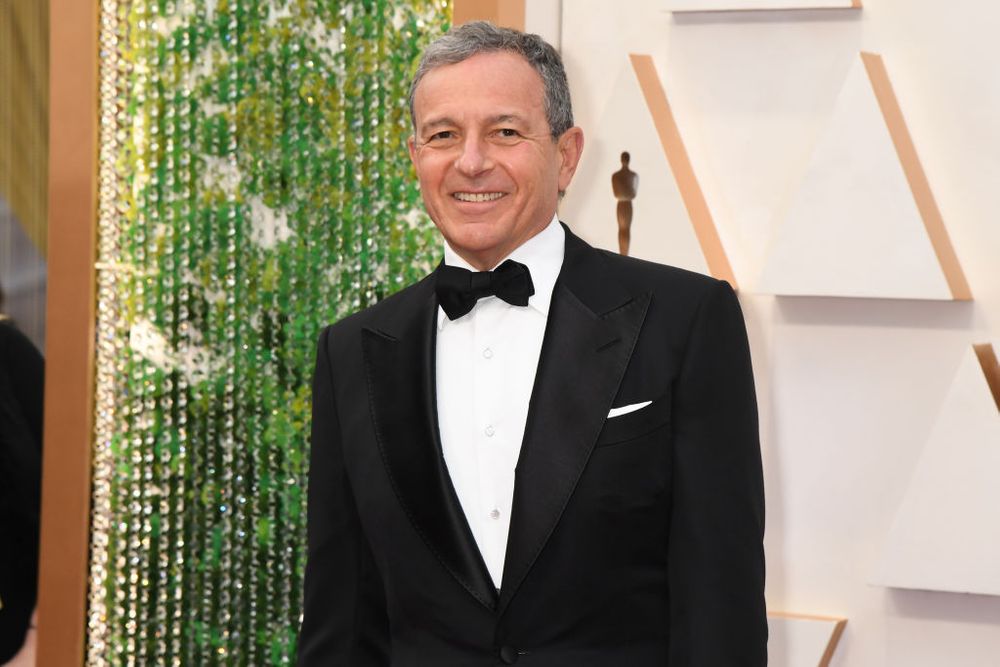 Jeff Kravitz/FilmMagic/Getty Images
In his first big move since stepping down as Disney CEO, Iger joined the board of animal-free dairy startup Perfect Day. Iger says he'll "open doors" and add knowledge of "operational excellence" from his experience at Disney and Apple. 
Perfect Day has raised $360 million total, including from Singapore state investor Temasek. It only has one commercially available product, a non-dairy ice cream, though it has plans for more. 
Perfect Day uses fungi, fermentation tanks, and copied cow DNA to make its products. Guess the old saying is true...it's best not to know how the animal-free ice cream gets made. 
Also yesterday, alternative meat leader Impossible Foods rolled out a plan to funnel the $700 million it raised this year into animal-free steak, bacon, fish, and milk. The company pledged to make a no-cow milk that cooks, heats, and even mixes with coffee like cow milk.
Here are some news stories that will make you go, "That's pretty interesting. And also somewhat cool."
1. Vaccine dummies: To prevent theft, Pfizer and other coronavirus vaccine makers are engaging in some Mission Impossible-level security measures, including deploying empty "dummy trucks" to confuse criminals. Counterfeiting and theft of pharma products rose almost 70% globally thepast five years, the WSJ reports.
2. Elon's World: Tesla reported its fifth straight quarterly profit and record revenue. Its shares are up about 400% this year.
3. Twitch for pres: At one point Tuesday night, 439,000 people simultaneously logged on to Twitch to watch Rep. Alexandria Ocasio-Cortez play the videogame Among Us. It was the third-most-viewed single Twitch stream in history. 
4. Cosmic rubble: A NASA spacecraft successfully landed on an asteroid named Bennu more than 200 million miles away to grab some space rock samples. The van-sized spacecraft, named Osiris-Rex, had been circling Bennu for more than two years.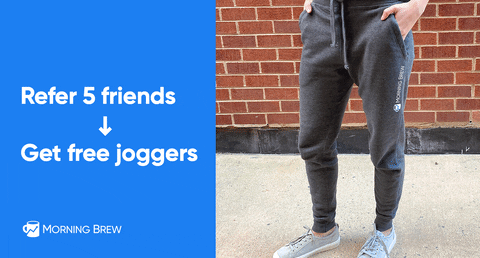 But since comfort is in and anything with a belt loop is out, we highly suggest you secure a pair of Morning Brew joggers.
Plus, they are free
The only thing we ask is that you get five friends to sign up for the Brew this week. That's, like, fewer than six.
Time is running out. Get your joggers today.
Remember: Your current referral count does not matter. US only.
A really important reco. Read Sailthru's guide, Recommendations to Revenue, to learn which type of product recommendations are right for your brand. The guide covers topics like personalization, collaborative filtering, and much more. We recommend you read it here.*
Rake in some cash this fall. Quicken Loans is giving away $4,000 to a lucky person who's fast enough to squash the competition. Sign up here, take a quick survey, and they'll give you a heads-up when the rewards are released.*
Why: This Instagram account exists for the sole purpose of getting 100 million followers.
Election-ready: BallotReady breaks down everything you'll find on your local ballot. You can also channel your inner Nate Silver and build your own election forecast, or see which fast food chain is donating to which candidate.
Not registered? Check your status or start your registration on our Brew Votes website before your state's deadline (time is ticking). Then, we'll send you stickers when you share Brew Votes on social media.
*This is sponsored advertising content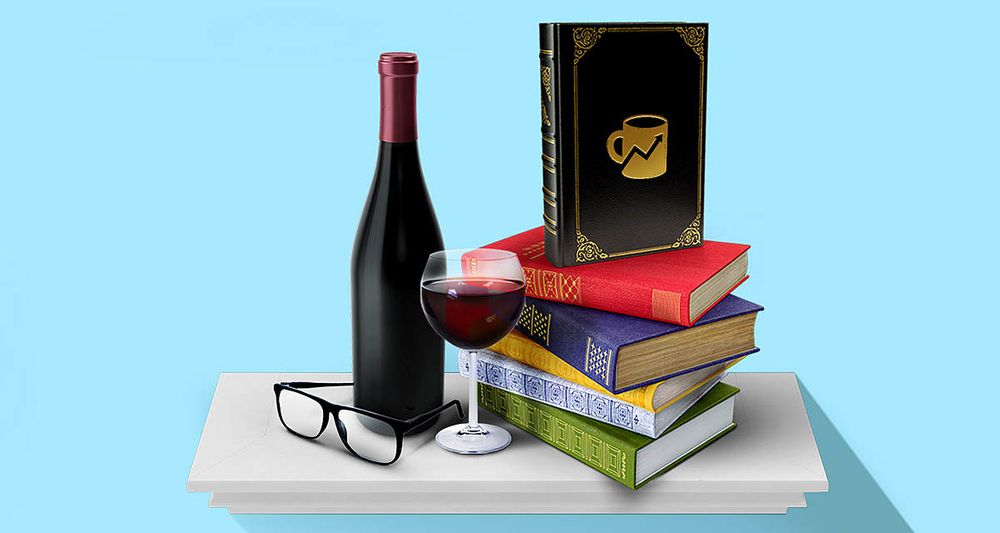 Francis Scialabba
Every other Thursday, Brew's Bookshelf brings you our favorite business-related reads. Today, we're tackling the topic of income inequality from a few angles.
At the top...Plutocrats by Chrystia Freeland looks at the new class of oligarchs and how the richest 0.1% have grown their wealth at breakneck speed.
At the other end...Evicted

by Matthew Desmond explores the seemingly inescapable cycle of housing insecurity and poverty through the stories of eight Milwaukee families. And

I Don't Want to Die Poor

is a series of witty personal essays by Michael Arceneaux exploring the crushing economic anxiety brought on by debt.

How'd we get here?

Kurt Andersen's newest book

Evil Geniuses

explains how the wealthy got so far ahead in recent decades.
Check out the rest of our recommendations here.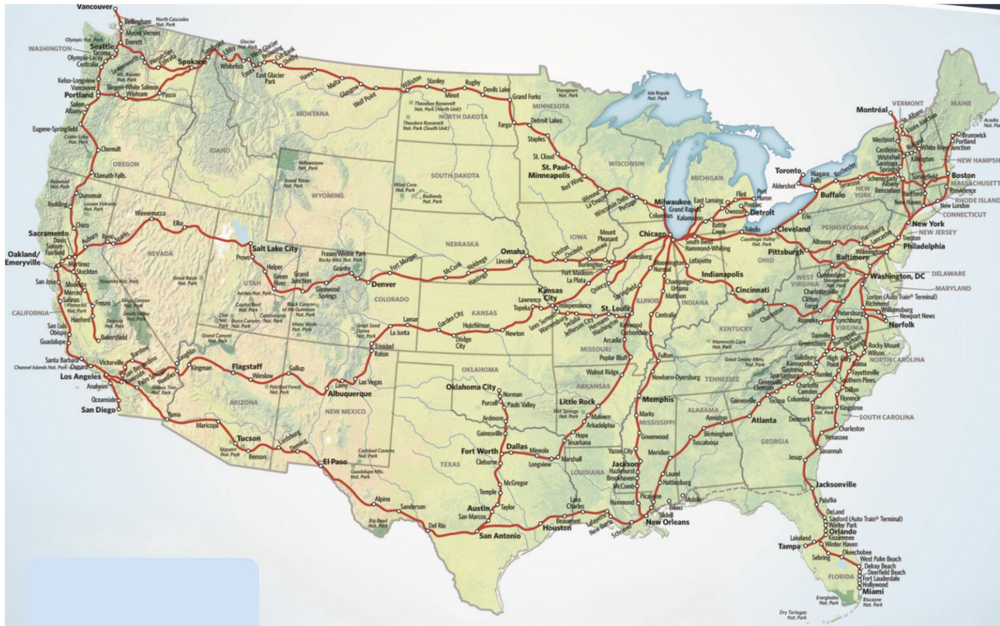 Source: Can't tell you that yet
What do the red lines in this map represent? 
☕️ Guilty