Sun Life launches Stitch to expand access to supplemental health benefits
Sun Life US has launched a new, comprehensive way for employers to offer supplemental health benefits to all of their employees, including part-time and gig workers who typically are not eligible for benefits.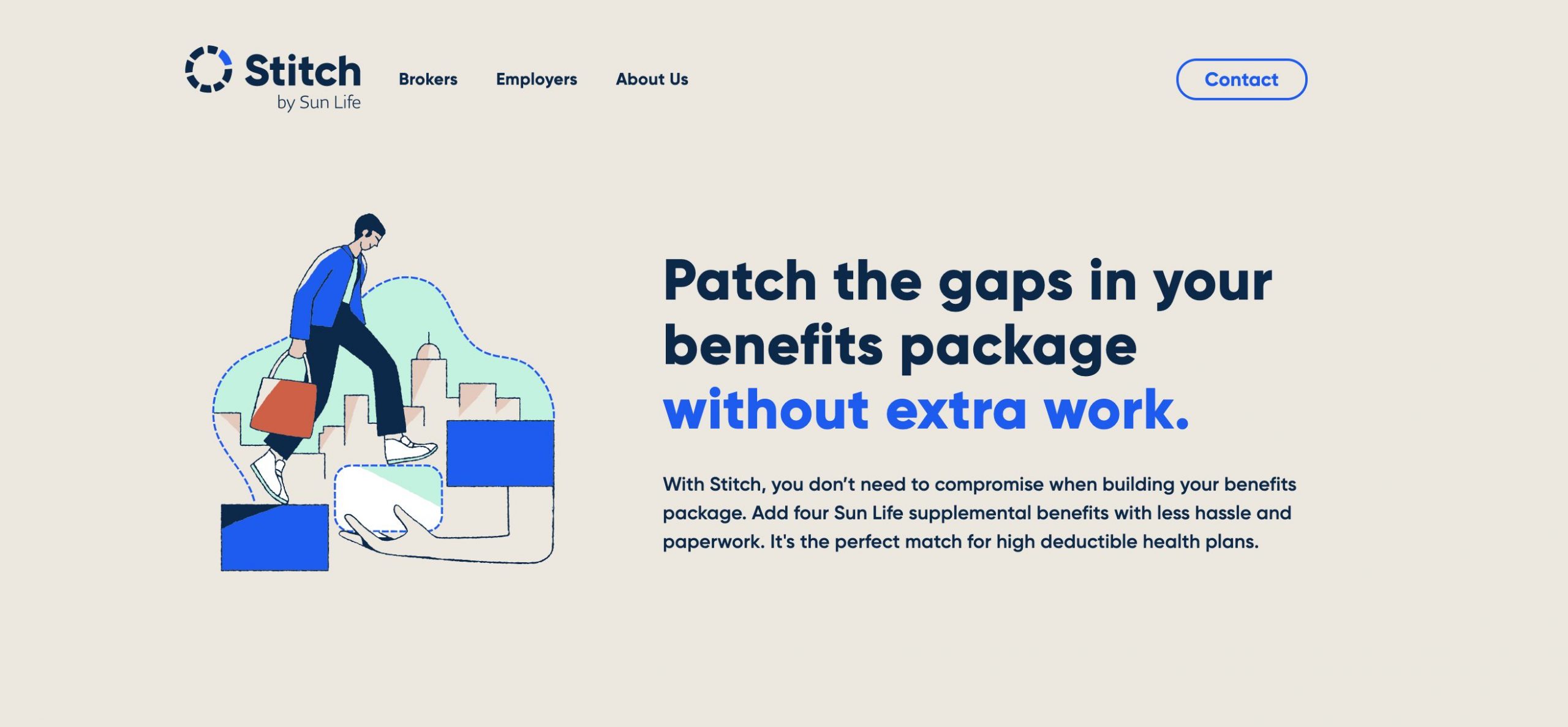 Stitch, a solution fully administered by Sun Life, gives employees access to Sun Life's broad portfolio of supplemental health benefits and an experienced team of benefits counselors and licensed agents, with zero administrative work for the employer. Employees can purchase their benefits online or via mobile at any time of the year and take the insurance with them if they leave their jobs.
"Many employees, whether full- or part-time, often don't have access to the benefits that complement health insurance and help reduce financial risk. With Stitch we are broadening access to supplemental health benefits by eliminating the administrative work for employers, making the benefits available to a wider range of employees, and making it easier for them to enroll, ask questions, and even take it to their next job." – David Healy, senior vice president, Group Benefits at Sun Life U.S.
Stitch includes useful information and real-world examples to help employees navigate their benefits decisions and choose a plan that is specific to their needs. With Stitch Sun Life handles the billing, decision support, member payments, enrollment, and claims management, allowing employers the time and energy to focus on other employee needs. Employees can enroll in the benefits without interacting with a sales representative, or can access a licensed agent to help enroll and answer questions.
Stitch will initially be available in Arizona, Georgia, Massachusetts, and Wisconsin, with plans to expand into other markets in 2022.
The post Sun Life launches Stitch to expand access to supplemental health benefits appeared first on Coverager - Insurance news and insights.
Sun Life launches Stitch to expand access to supplemental health benefits