AB InBev and Patagonia settle beer trademark spat
Clothing company Patagonia and the world's largest brewer, AB InBev, have ended their trademark dispute over a new beer brand in the US.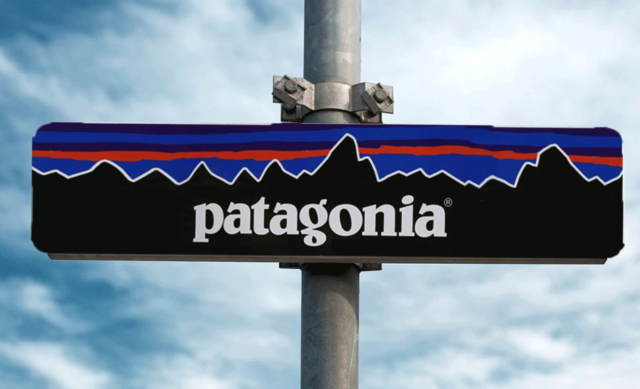 Both companies have agreed to settle their dispute over the launch of a Patagonia-branded beer. They filed a joint stipulation at the Central District Court of California yesterday (22 March) where they both sought to dismiss the lawsuit. The court document states: "The parties stipulate and agree to the dismissal with prejudice of this entire action, including all claims and counterclaims, pursuant to Federal Rule of Civil Procedure. The parties will bear their respective costs and attorneys' fees." The financial terms of the settlement have not been disclosed. Patagonia first brought its case against
AB InBev in 2019 after the latter released a new beer brand with a "strikingly similar" logo to the outdoor clothing specialist.
Patagonia accused AB InBev of taking
"advantage of its tremendous goodwill"
and of setting out to create confusion between the two brands. AB InBev obtained the trademark for Patagonia beer in the US back in 2012, but did not launch the Patagonia Brewing Company brand in the country until 2018. The brewery which makes the product in question, Cervecería y Maltería Quilmes, is based in Argentina and launched its Patagonia beer in 2006. Through its food division Patagonia Provisions, Patagonia has been selling its own beer since 2016, though not under the 'Patagonia' brand name. It claimed that the logo used for AB InBev's Patagonia beer was "strikingly similar to Patagonia's famous mountain silhouette logo that has appeared continuously for decades on millions of products". The company also alleged that AB InBev had been promoting its new beer at ski resorts in Colorado, locations where its clothing range is popular. It said the brewer been handing out its own Patagonia beer-branded jackets, beanies, t-shirts and scarves with its beer. AB InBev initially tried to dismiss the lawsuit, however a judge at the California district court
ruled last year that the branding it had used was sufficiently similar that the case should go to trial. 
Read more:
BREWER AB INBEV BRANCHES INTO CLOTHING
AB InBev and Patagonia settle beer trademark spat