Accessing gates we face in daily lives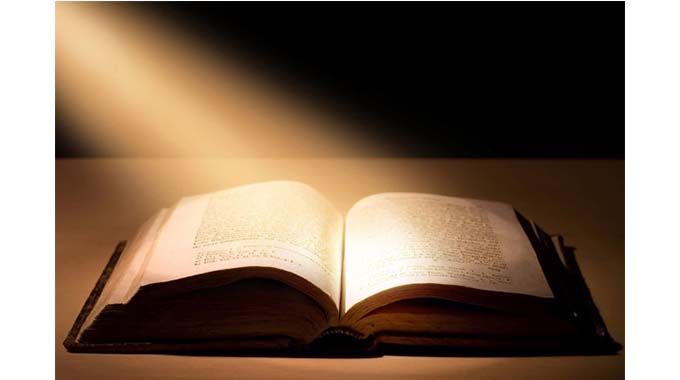 Apostle Chisale
Greetings beloved nation in the name of Jesus Christ. Last week we spoke about gates and doors and we gave definitions of gates and doors. We said, "it's an opening in a wall or fence; a means of entrance or exit; a barrier by which an entry is closed and opened."
We also said that every territory has got gates and that the destinies of people have got gates and doors. The life of a person is determined by gates or doors.
You can live a life here on earth but spiritually the gates to your life are shut. I pray that God may teach us about the mysteries of gates and doors so that we may begin to rule in the midst of our spiritual enemies.
There are some people who have been trying to achieve some things in their lives for many years, but without knowing that there is a gate or door standing between them and their breakthrough.
These gates are shut to territories, resources and to people that are supposed to bring the wealth of the nations in our lives. Today God will help us by the angelic ministry to activate certain doors in our lives.
The book of Acts 12:10 says, "When they were past the first and the second guard posts, they came to the iron gate that leads to the city, which opened to them of its own accord; and they went out and went down one street, and immediately the angel departed from him." The Bible tells us that there was an iron gate that was leading to the city.
Iron there represents the impossibility, a hard gate. The Bible says this gate was leading to the city. So every city in the world has got gates and these gates are fortified by demonic spirits which fight and prevent the children of God from accessing resources, territories and people. The Bible tells us that this gate opened on its own accord because there was angelic assistance that helped Peter to access the city.
You may be in business in the city or be in ministry, but this gate is not opening for you that's why you are struggling. I pray that this iron gate opens before you by the ministry of angels so that you may begin to have access to customers and your business blooms.
There are some people who want to come and support your business but this iron gate is standing between you and your customers. I declare and decree by the precious blood of our Lord and saviour Jesus Christ that this gate is opening for you. You may be a man or woman of God, let this city gate open to you on its own accord without you struggling. I have heard a lot of people saying Bulawayo is a hard and tough city.
It is because of this iron gate. But today I have good news for you that God is breaking every iron gate asunder for someone who is reading this article and you are gaining access to people in the city that you are in. Wherever you are, in whichever city in the world, you are gaining access to resources in the name of Jesus.
The Bible says in Luke 11:10, "For every one that asketh receiveth; and he that seeketh findeth; and to him that knocketh it shall be opened." These gates can open for everyone. In Isaiah 45:1-2 the Bible says, "Thus saith the Lord to his anointed, to Cyrus, whose right hand I have holden, to subdue nations before him; and I will loose the loins of kings, to open before him the two leaved gates; and the gates shall not be shut; 2 I will go before thee, and make the crooked places straight: I will break in pieces the gates of brass, and cut in sunder the bars of iron:"
God promised to Cyrus to open before him two leaved gates and that his gates shall never be shut. These are gates for good things that must be open in your life day and night, so that men may bring the wealth of nations. May this gate be opened for this nation and for our cities so that we may receive favour and good things. Let this gate be shut to anything that is negative, to sickness, disfavour and bad luck. When you hear a person saying he or she has bad luck, it is caused by doors or gates which will be closed for that person.
One of the patterns that you see if you are living under a closed door or gate is that there is a pattern of pain, delay, backwardness and disfavour. I declare that let the gate of your life shut against these negative spirits that are mocking your Christianity in your life. In every gate there are watchers and gatekeepers.
These gatekeepers are responsible for blocking any divine helper that wants to come to your life. The watchers are spirits that are responsible for reporting on your progress while at the same time co-operating with territorial spirits or principalities to alert them that something good is about to happen in your life.
That's why you will discover that when some people are on the verge of a breakthrough, there is a door that shuts before them. These are the works of watchers. We blindfold them in the name of Jesus. They will not see you when you are lifted and when you are elevated. If you are not born again, these mysteries of accessing gates and doors will not work for you.
I would like to invite you to receive Jesus as your personal Lord and saviour, by believing in your heart and confessing with your mouth that he is your Lord and Saviour, and you shall be saved. May God bless you all and this beautiful nation of Zimbabwe. Amen.
Feedback:  dominionlifechurch01@gmail.com /Whatsapp number 0772494647
Accessing gates we face in daily lives