All About The Proud Family: Louder and Prouder's Guest Stars
By Zach Johnson
It seems everyone who's anyone wants to be part of The Proud Family revival.
When The Proud Family aired on Disney Channel from 2001 to 2005, the animated series boasted such A-list guest stars as Solange Knowles, Shia LaBeouf, Mo'Nique, and Cicely Tyson. The tradition of bringing in top-tier talent continues in the revival series The Proud Family: Louder and Prouder, now streaming exclusively on Disney+.
In fact, the previously announced guest star lineup includes some of Hollywood's biggest names: Lizzo, Lil Nas X, Chance the Rapper, Normani, Leslie Odom Jr., Tiffany Haddish, Lena Waithe, Anthony Anderson, Gabrielle Union, Debbie Allen, James Pickens Jr., Courtney B. Vance, Jane Lynch, Marsai Martin, Jaden Smith, Glynn Turman, Lamorne Morris, Brenda Song, Tina Knowles, Eva Longoria, Holly Robinson Peete, Al Roker, Bretman Rock, Gabby Douglas, Laurie Hernandez, and Dominique Dawes.
Tommy Davidson, who returns as the voice of Oscar Proud, was particularly excited when he found out that Lil Nas X would be among the guest stars. "I knew we were gonna do something wild with him," he tells D23. "I knew he was going to bring a little twist, and he did. He really did." The rapper "is really hot" career-wise, Davidson adds. "I always want to be a part of something hot!"
Can't wait to meet their characters? Disney+ recently introduced fans to a few of them:
Lizzo as herself, the first singer Oscar Proud (voiced by Davidson) hires to perform at his new theme park, SnackLand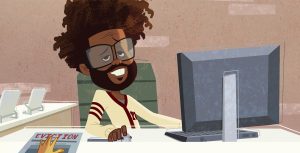 Jaden Smith as College Myron, the college version of Myron Lewinski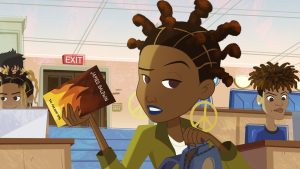 Lena Waithe as College Maya, the college version of Maya Leibowitz-Jenkins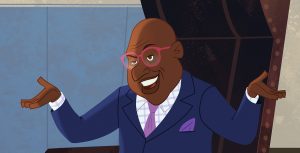 Al Roker as himself, a wish-granting genie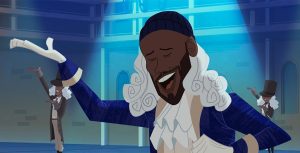 Lamorne Morris as himself, a headliner in a musical
Brenda Song as Vanessa Vue, a local TV news reporter who covers Oscar's most embarrassing escapades
Want to meet the other new characters? The rest will be introduced when new episodes of The Proud Family: Louder and Prouder debut Wednesdays on Disney+.
The post All About <em>The Proud Family: Louder and Prouder</em>'s Guest Stars appeared first on D23.
All About The Proud Family: Louder and Prouder's Guest Stars