An Overview of Digital Marketing Consulting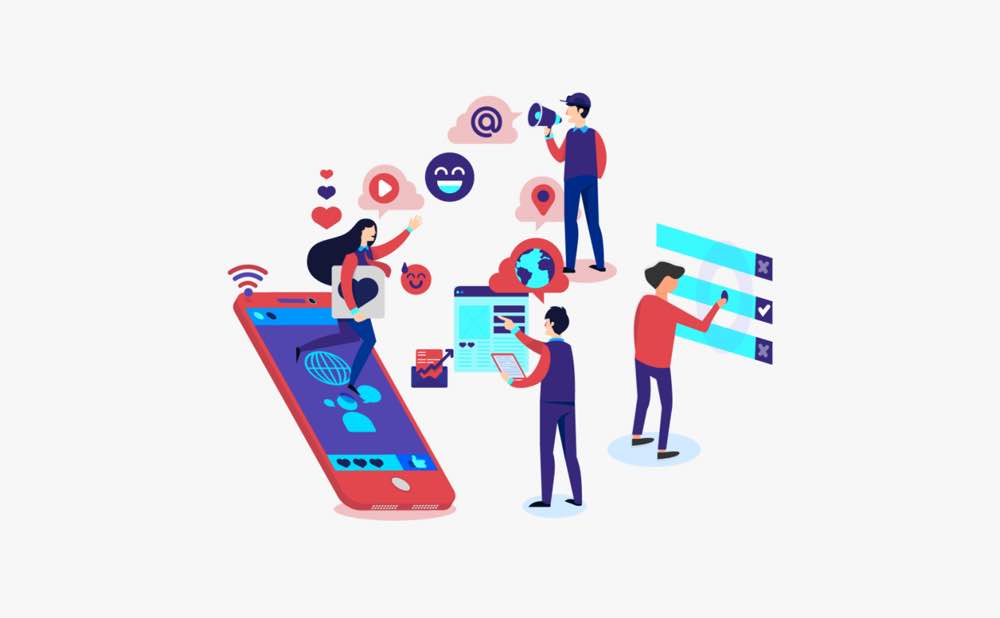 Digital marketing consultants provide marketing advice and optimize the online presence of organizations so that they can be easily found by their target audience. Unless your business has the brand power of Amazon, Google, or Facebook, a failure to optimise digital marketing is likely to place an unnecessarily large barrier between potential customers and what you have to offer.  Businesses, non-profits, and governments are all interested in increasing their online visibility, and digital marketing consultants have the ability to make this happen.
Businesses are spending heavily on digital marketing. In 2020, global spend increased by 12.7% to reach US$378 billion. A key reason that businesses are increasingly willing to spend on digital marketing is that many of the key engagement metrics can be easily measured: e.g., open rates, clickthrough rates, and conversion rates.  This allows a business to calculate its return on marketing investment (ROMI) with a reasonable degree of confidence, and also to conduct real time A/B testing in order to rapidly increase engagement.
Digital marketing consultants work with diverse clients including SaaS platforms, small firms, large businesses, and app developers. Dentsu and IBM are two examples of large players in the industry who aim to boost online traffic for clients, and capture key insights about that traffic.  They are equipped with up to date knowledge about online advertising channels, and are able to offer clients budget friendly plans to boost their online presence.
Digital marketing consultants employ a suite of tools including search engine optimization (SEO), search engine marketing (SEM), social media marketing, and content marketing. This allows them act as the online voice, eyes and ears of the brand. Communication is crafted to maximise user engagement, manifest the client's vision and mission, and reflect insights gained from marketing analytics. In a recent case study, PWC's digital team worked to improve the user experience of AXSMaps, an app that allows disabled people to rate venues based on level of accessibility. The app had been consistently losing market share because it was not user-friendly, and PWC was able to help the app retain users by improving the user interface.
Digital marketing projects are usually about building relationships with target audiences, or getting them to take a certain action such as subscribing to an email list, buying a product, or engaging with a piece of content. A company can energise customers to take action by displaying passion for customers or an issue they care about. The level of success of a specific campaign provides valuable insights about which platforms have the most active users, and which issues resonate most effectively with target customers.
Digital marketing has its difficulties, especially when it comes to social media. Since products and services are sometimes unsatisfactory, consumers can use social media platforms to voice, share, and amplify their bad experiences. As the voice of the brand, the consultant may have to fight these wild fires or train staff to do so. In this context, reputation and accountability are important. Digital marketing consultants must stay alert to any negative sentiment or disputes arising with customers, and remain accountable for any bad judgement calls. Bad publicity spreads quickly, and so responses from the digital marketer also need to be swift in order to retain credibility and get ahead of the story.
Many people use social media as a substitute for physical contact, which has created room for the digital marketing space to grow. Aspiring consultants should ideally have an education and background in business communication, public relations, marketing, journalism, digital content creation, or similar. It is all about positioning a brand, communicating professionally, and building customer relationships. Digital marketing courses are also available online, and are a great way to boost your portfolio. Although a digital marketer should be positive, outgoing, and have an empathetic personality, constant investment in upskilling and developing your professional portfolio is key.
Rhulani (Ruce) Ndlala is an accounting student at the University of Cape Town, and former President of the UCT Consulting Club.
Image: Pixabay
The post An Overview of Digital Marketing Consulting first appeared on Tom Spencer.
An Overview of Digital Marketing Consulting