The Science Penguin in Spanish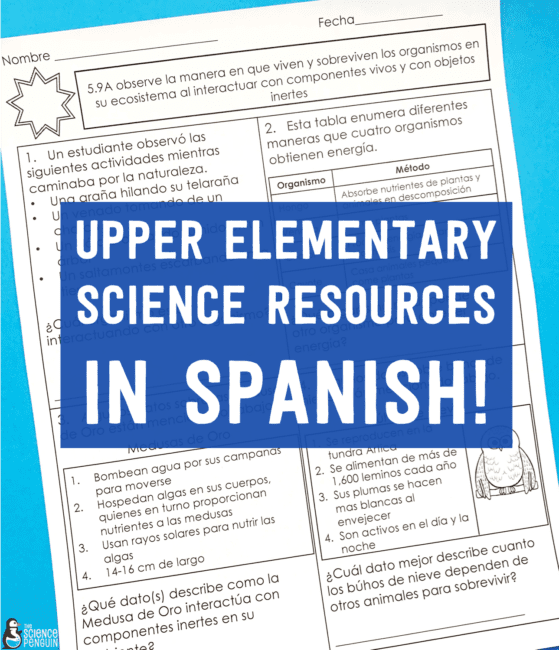 Have you ever wished that you could have Science Penguin resources ready to go… in Spanish? Well, now you can!
I have heard from literally hundreds of Spanish Bilingual Educators that want Science Penguin resources available in Spanish. 
Because this is a new project with multiple moving parts, talented translators, and I have 8 years worth of materials in English, additional translations will take some time. If the demand is there, I will continue to offer more science resources in Spanish.
These are the Science Penguin resources currently available in Spanish.
See all Spanish resources! Science Penguin in Spanish
Science About Me
Sign up for this Free Science About Me in both English and Spanish.
Science Penguin Free Resource Library! Sign up now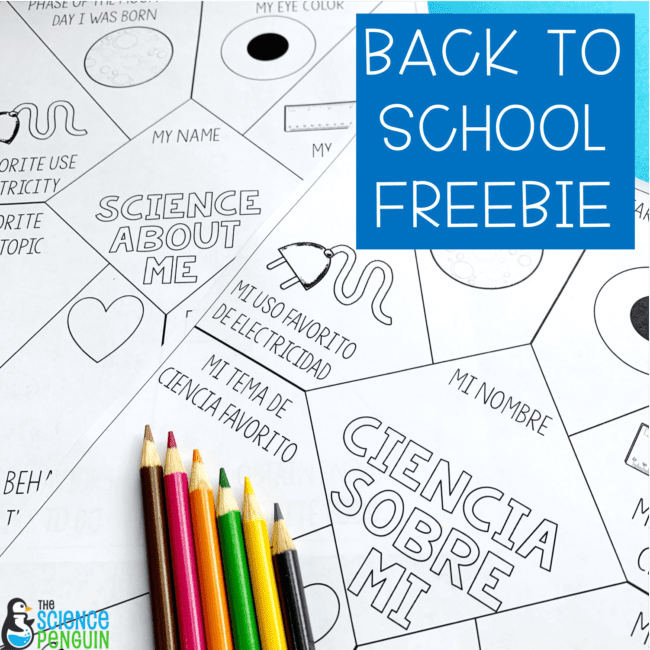 Science Mini-Charts
Science Mini-Charts are designed using typical 4th and 5th grade science state standards. There are 159 mini-charts to use with your students!
See it now! Ciencias Gráficas Pequeñas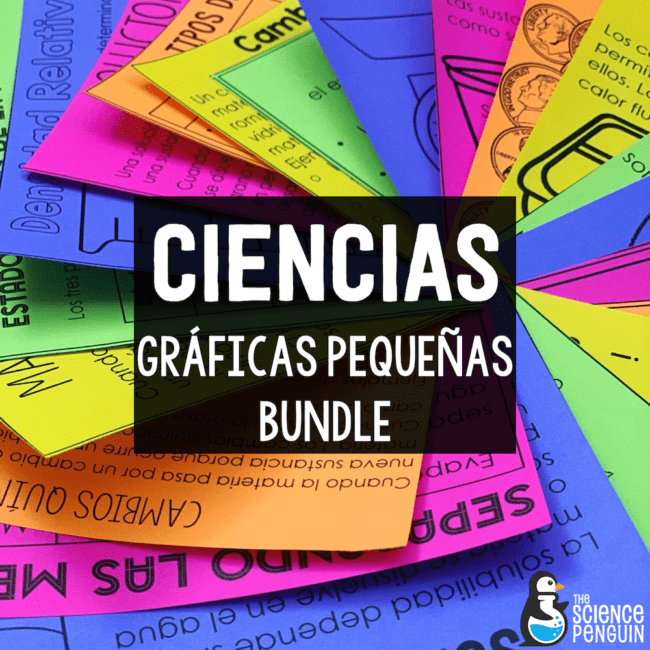 Life Science Observation Stations
Observations Stations are activities that allow students to analyze and interpret information and diagrams through 6 centers all focusing on a very specific concept in one class period.
Available Topics:
Food Webs
Ecosystem Changes
Fossils
Comparing Adaptations
Traits and Behaviors
See it now! Estaciones de Observación: Las Ciencias Biológicas BUNDLE
5th Grade Science TEKS-Based Assessments
Assess your students and help them track their data all year long.
See it now! Ciencias 5to grado Evaluaciones Basadas en TEKS
Translation Team
I want to do this right, which means I cannot do this alone. 
I hired a team of brilliant 5th grade bilingual teachers. They work together to ensure the translations use the most relevant vocabulary from the TEKS and are written in a challenging, yet student-friendly way. They edit, revise, and discuss changes to publish top-quality work.
Please welcome the Science Penguin Translation Team!
Rebecca Gines:
I have been teaching 5th Grade Bilingual Science for 3 years. I have struggled finding rigorous, TEKS aligned Science resources in Spanish to prepare my students for STAAR. I am honored to be part of an awesome team of translators that are working daily to make sure the Science Penguin Resources are available in Spanish to help our bilingual students.
Christina Reyes:
I am a Bilingual/ESL Generalist certified with a M.Ed in Educational Diagnostics and am currently serving as the Science Teacher Specialist for my campus. As a teacher, I taught Science & Social Studies and was the core translation resource for 5th grade as grade level chair for six years. I am very lucky to be able to work with The Science Penguin to help bring quality content to our bilingual students and reassure them that they have not been forgotten. Science and Dual Language curriculum take a stronghold in my heart, and as an ELL student myself when I was a child, I am driven by the promise to never leave a child behind due to language barrier and help provide Spanish content in a sea of monolingual resources.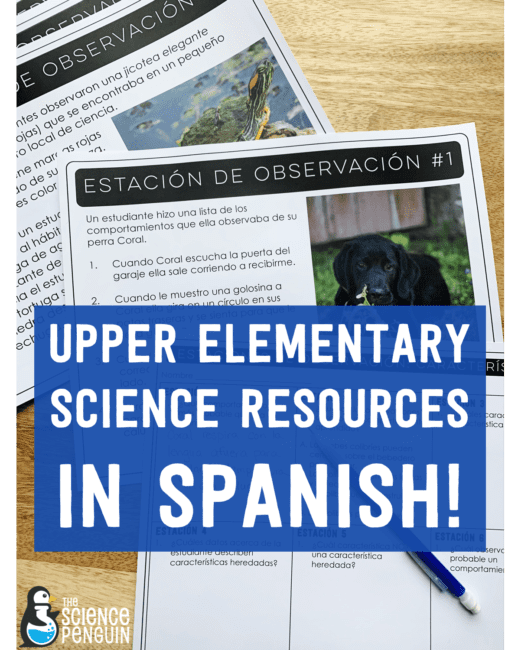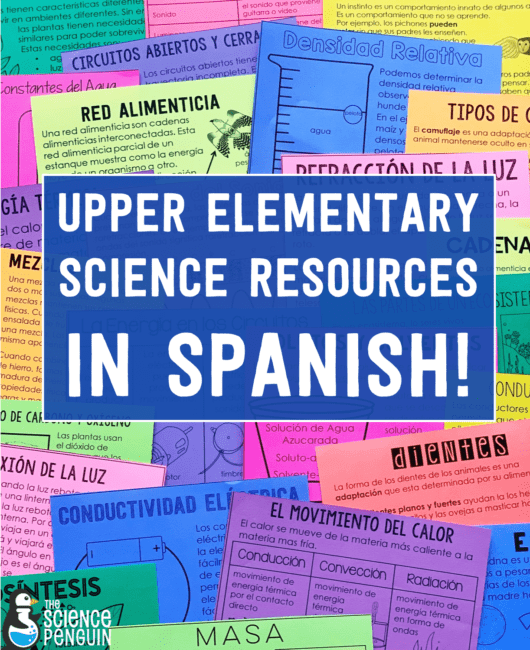 The post The Science Penguin in Spanish appeared first on The Science Penguin.
The Science Penguin in Spanish