Bits: Iberia launching Maldives, Southampton Airport extension, Melia hotel sale
News in brief:
Iberia to launch flights to the Maldives
If you are looking for an alternative way to use Avios to get to the Maldives, Iberia may be coming to the rescue.
Iberia has published a very short statement saying that it has applied for permission to run two flights per week between Madrid and the Maldives.
This is initially only for July and August 2021.
Tickets are not yet bookable and there is no more information available. We will let you know if and when flights are bookable.
In other Iberia news, flights to Boston, Chicago, Los Angeles, Cali, Guayaquil and San Juan (Puerto Rico) are due to restart in July.
The new Radisson Blu Maldives is pictured below.
Southampton Airport gets permission for runway extension
After a reported 19 hour council meeting last week, Southampton Airport has finally won approval for its runway extension.
On the face of it, this is not a major piece of construction. It involves adding 164 metres to the existing runway, a distance you could walk in literally two to three minutes.
The key is what the extra 164 metres will allow. It will give the airport the capacity to handle traditional short-haul aircraft such as the Airbus A320 or Boeing 737, which would currently struggle to take off when fully loaded.
Larger aircraft means more passengers, especially as the airport would become attractive to the likes of easyJet, Ryanair, Jet2 etc. At present, traffic primarily consists of smaller Embraer jets and turboprops. This was the real cause of the strong opposition to the extension, especially as it also involves the creation of 600 new car parking spaces.
There is no published timetable for the opening, although the original plans said that it could be open within 15 months of permission being granted.
British Airways is still planning to operate a series of weekend services from Southampton Airport this Summer – see here. The start date has been pushed back but the flights are still scheduled.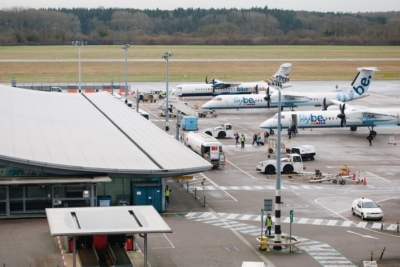 Earn bonus Melia Rewards points in their Summer sale
Spanish hotel group Melia has launched its Summer sale – see here.
You can book until 16th May, for stays up to 31st December 2021.
There is an extra quirk to the sale. If you are a Melia Rewards member, you will receive an extra 5,000 to 15,000 points towards a 'points and cash' 4+ night stay at certain properties.
For example, I have 7,500 Melia Rewards points in my account. If I try to book 4 nights at the funky ME Ibiza, I am credited with another 15,000 points and can suddenly use 22,500 points to part-pay my booking. If I don't complete the booking, the extra 15,000 points disappear. This is fiddly but does result in an additional saving.
Remember that, as well as various resort properties in Spain, Melia also has properties in major cities across Europe. Key properties include Gran Meliá Palacio de los Duques in Madrid, reviewed here, ME London and Gran Melia in Rome, reviewed here by a HfP competition winner. It is also opening INNSIDE Newcastle once restrictions lift.
Remember that if you have American Express Platinum you can join MeliaRewards at Gold level for extra benefits. Here are the benefits of MeliaRewards Gold.
MeliaRewards is also an Avios partner allowing you to convert your points after your stay.
Full details of the sale are on this page of the Melia website.
Bits: Iberia launching Maldives, Southampton Airport extension, Melia hotel sale