Children's Alphabet Bingo
Your children can have fun while learning and practicing their alphabet with this fun and free printable bingo game for kids.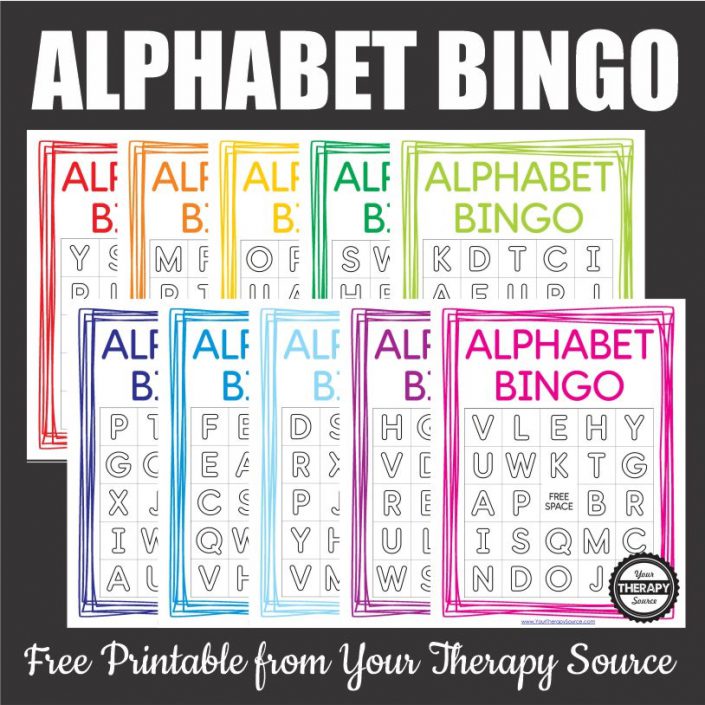 This free printable bingo activity game for kids comes with ten alphabet bingo cards. It also comes with twenty-six calling cards for each letter of the alphabet.
This is a great free no preparation learning activity for kids. Simply download, print, and cut out your cards to use for bingo.
It is optional but I recommend laminating the bingo cards if you have the ability to, to get the best durability, longevity, and use out of the cards.
If you are able to laminate the cards then you could use draw erase markers on the bingo boards and wipe them clean when you are done to reuse them later.
If laminating isn't an option for you right now then you can always use other game pieces to mark your places on the bingo boards. You could use pencils too.
This free printable activity is great for kids who are learning together in a classroom or for use at home. This game is perfect for kids of all ages to play together. The first player to get five of the same letters in a row win this fun alphabet bingo game.
Looking for more free alphabet activity worksheets for your kids to enjoy? Check out these links below.
CLICK HERE for hundreds of free homeschool printables
Be sure to follow the Free Homeschool Printables and Worksheets board on Pinterest!
The post Children's Alphabet Bingo appeared first on Free Homeschool Deals ©.
Children's Alphabet Bingo