Chugga Chugga Two Two!
This train birthday party theme was perfect for our little guy's second birthday! (Although it seems like we JUST had his Notorious BIG first birthday party!) We took a train ride this summer in Santa Barbara and he's been obsessed with trains ever since. I put this simple "Chugga Chugga Two Two" party together to celebrate his big day.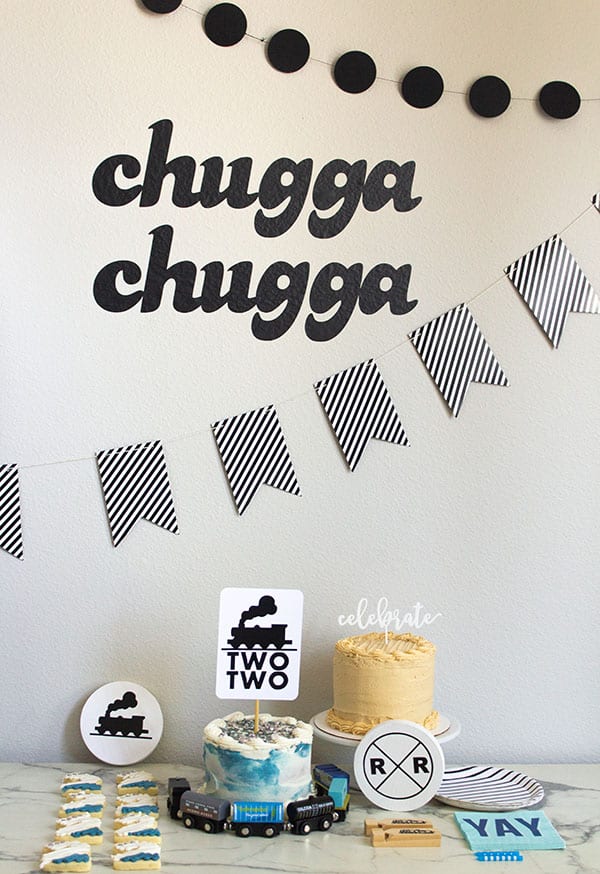 We started the morning at our local train museum. We saw dozens of trains and he was in heaven! If you have a little one who loves trains, the SoCal Railway Museum was a lot of fun to explore and you can even take a short train ride!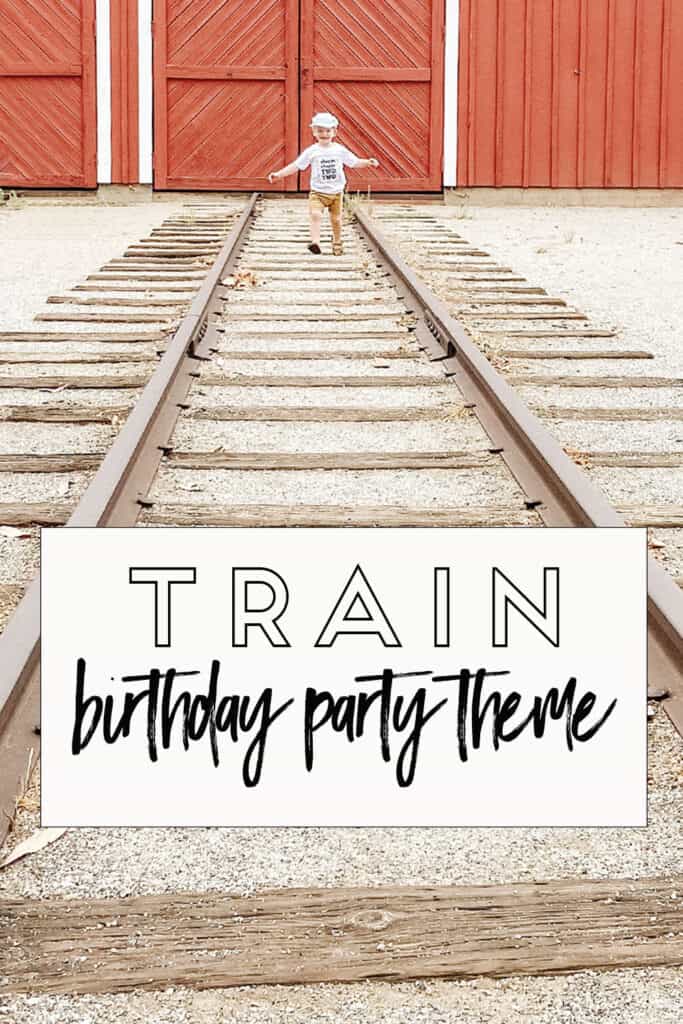 It's all open and outdoors so the kids can really run around and explore. You can even rent the "party caboose" and have your party there which would be fun when he's older!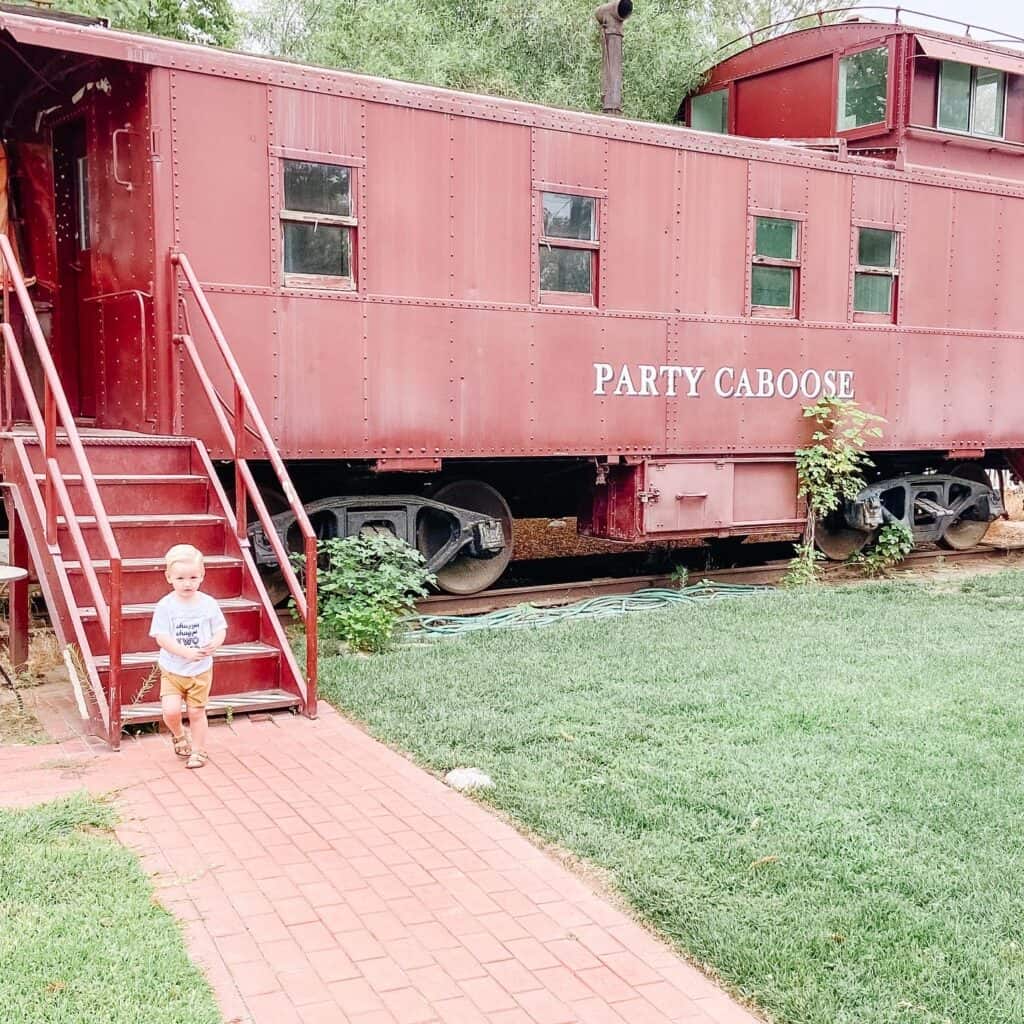 Of course I had to make him a custom shirt for his big day. His shirt said "Chugga Chugga Two Two" and I made it using my Cricut Machine.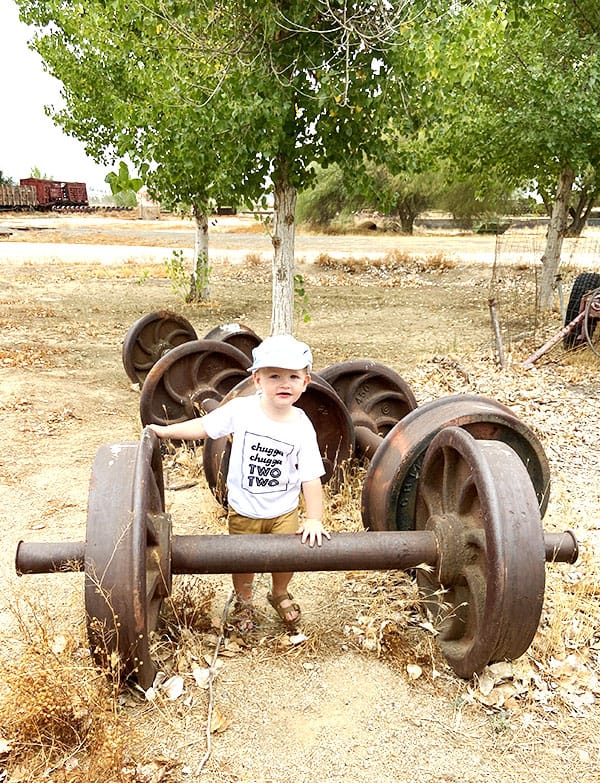 And a little conductor hat completed the look!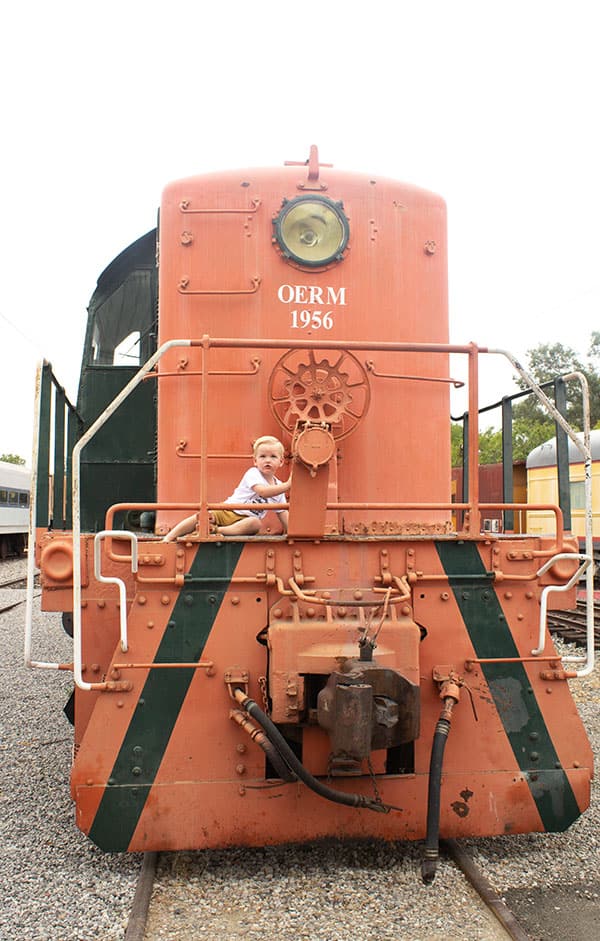 We'll definitely be back to check out more trains in the future! We headed home and celebrated with close family and cake of course with a small, simple train birthday party theme.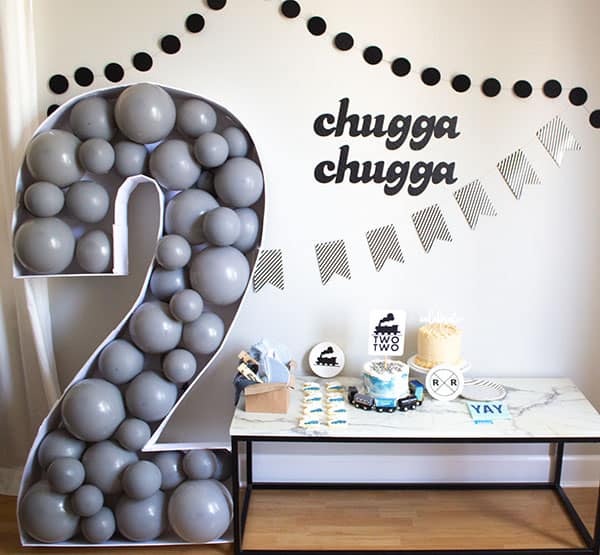 I created this number 2 balloon mosaic the night before (you can make these 1-2 days ahead of time which is a great time saver day of your party).
I used my Cricut to add vinyl letters to the wall (they come off very easily).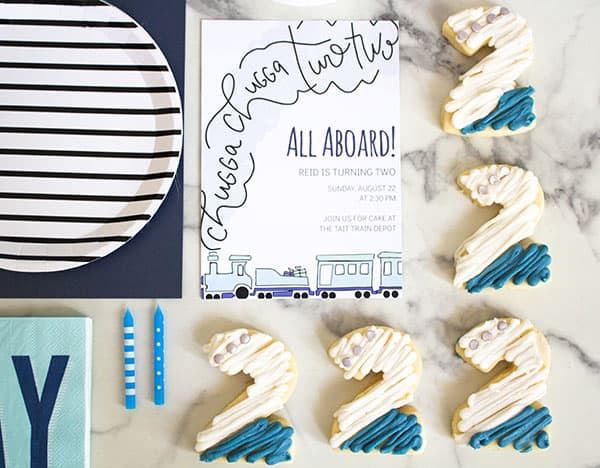 I bought the invite template from Etsy and had them printed at my local Staples. Super simple!
The kiddos got their own conductor hat, train whistle, and bandana.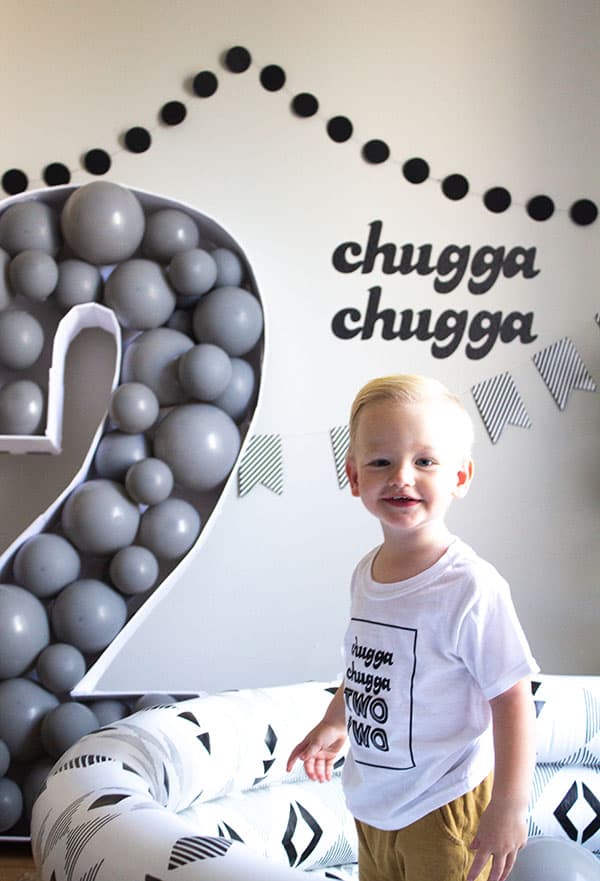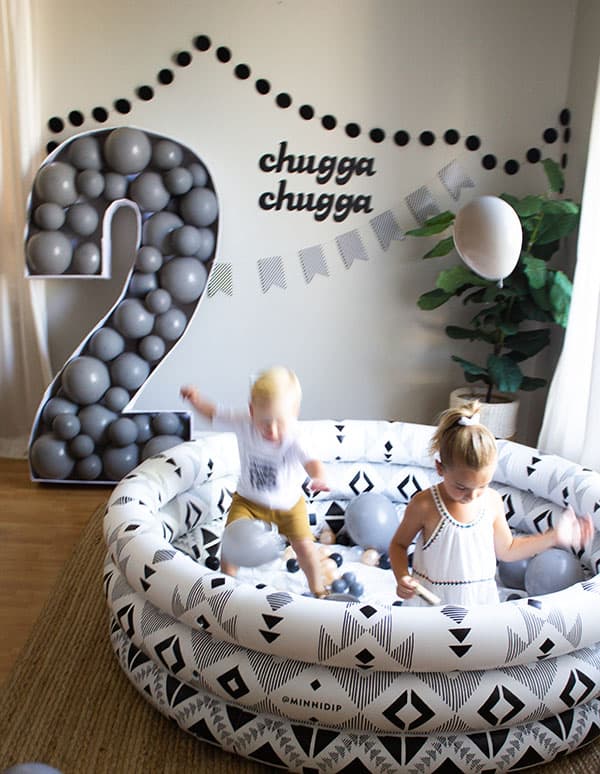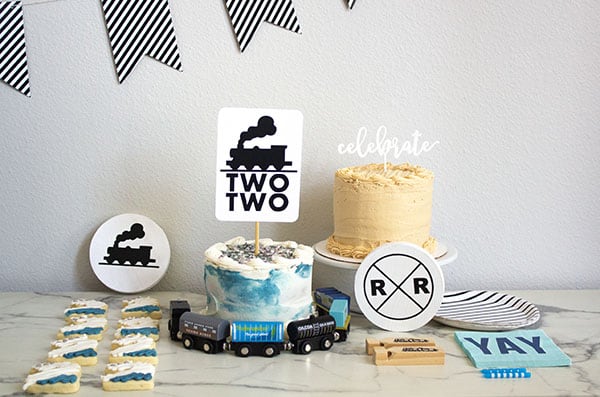 I made two different cakes and some "2" sugar cookies which were all a hit.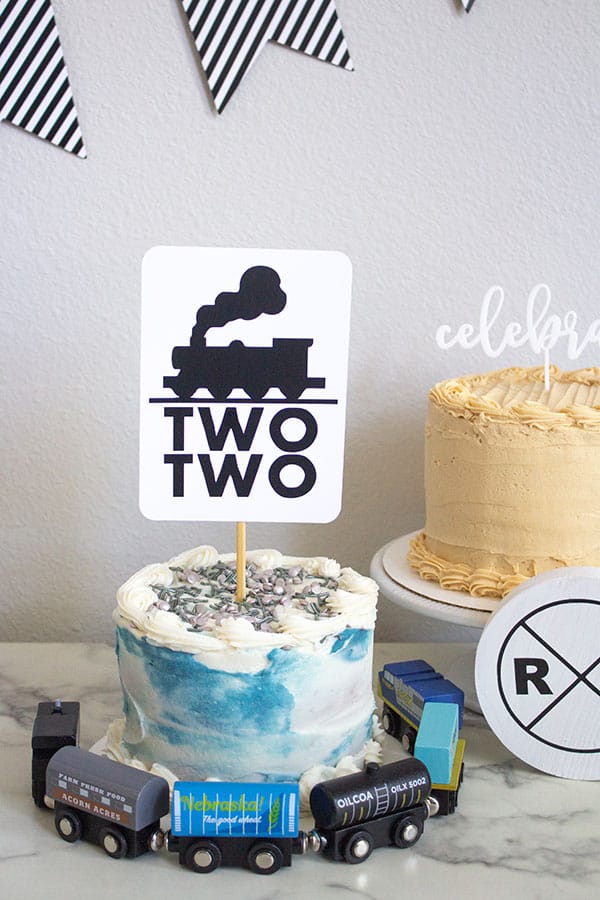 This little wooden train set was perfect to display around the cake and is now one of Reid's favorite toys. Pick one of these up if you're having a train theme birthday party.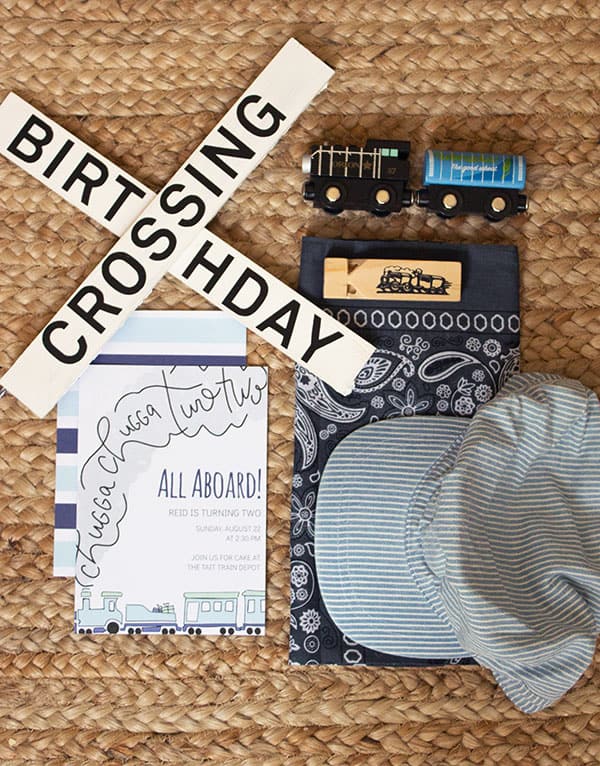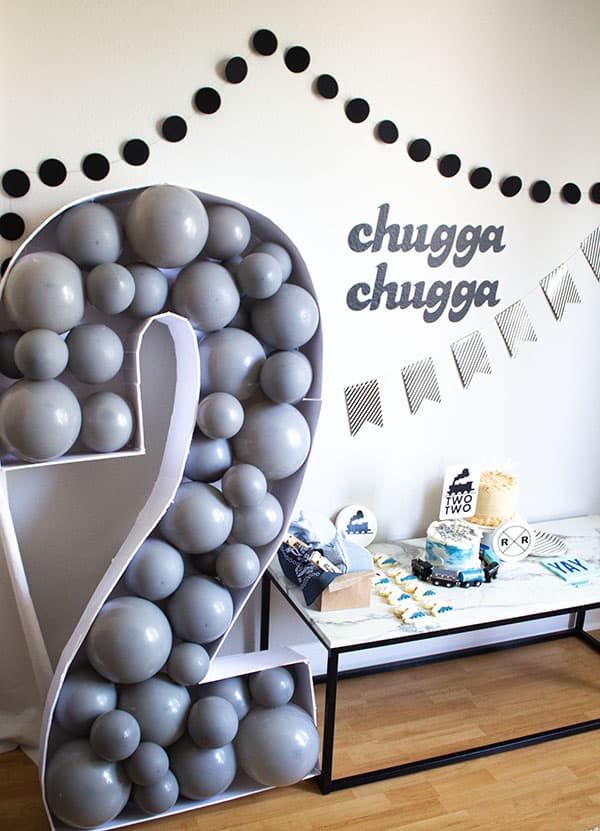 It was the most simple and perfect day celebrating our little guy!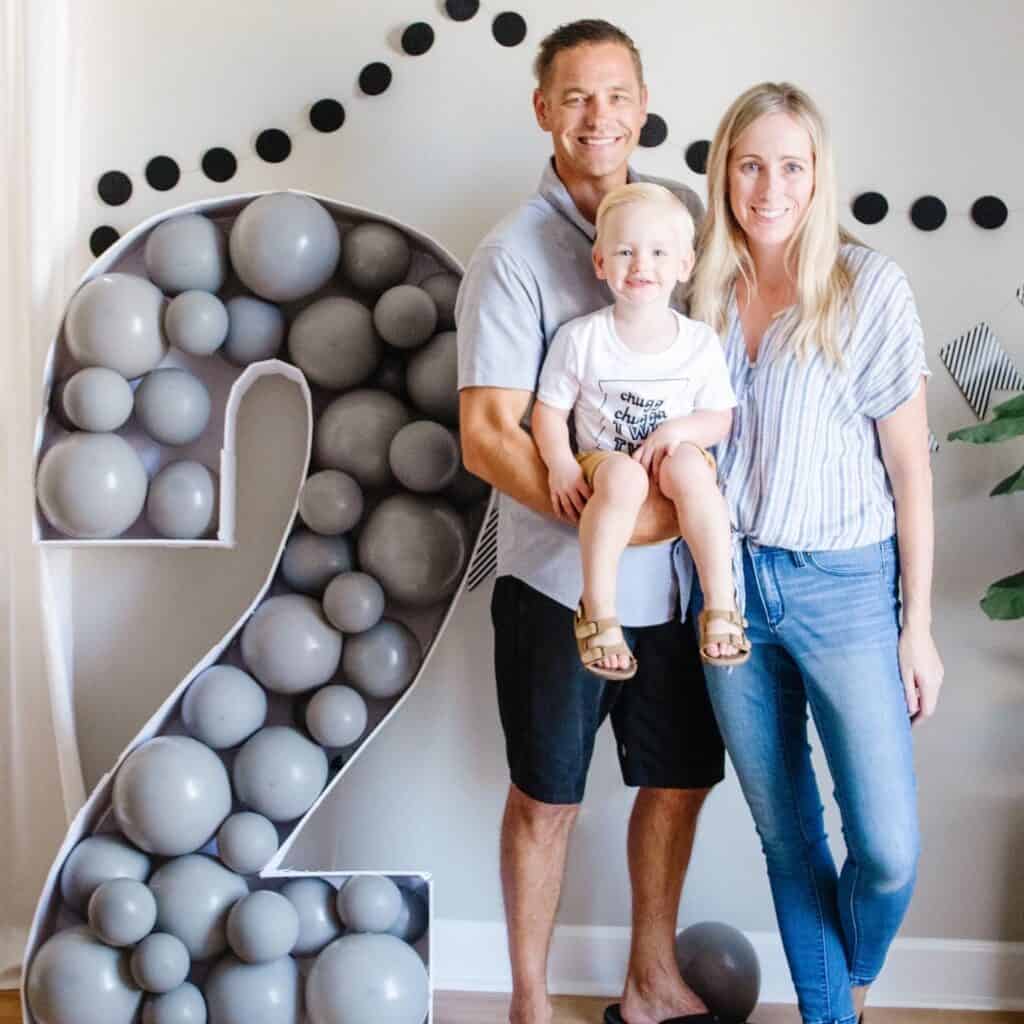 Sources :
Cricut Machine (To make vinyl stickers and shirt)
Conductor hat, train whistle & bandana set
Gray balloons in two sizes
Wooden train set
The post Chugga Chugga Two Two! appeared first on Thoughtfully Simple.
Chugga Chugga Two Two!