"Ciao Milan!" The Master Guide for Studying Abroad in Milan
Picture yourself walking in the streets of Milan, admiring the mix of the old and the new, with a gelato in hand. Now what? The Lizzie McGuire movie only taught us so much about Europe's favorite boot-shaped nation. Immersing into a new culture by yourself presents its challenges, but ain't no mountain high enough to keep us from making the best semester abroad. If you see the cobblestone streets of Milan in your immediate future and you have no idea what to expect, fear not!
Here's all you need to know about studying abroad in Milan.
Getting Around Milan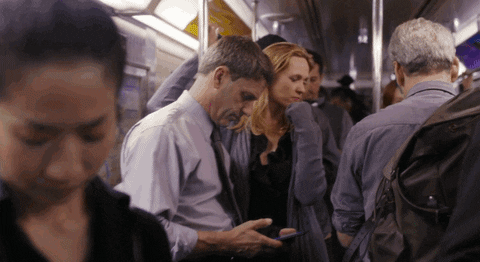 Before the fun begins, we must talk logistics. Milan's public transportation system excels in connecting almost all areas of the city and more. You can get anywhere in the city via metro, tram or bus.  Every metro station in Milan has a tabacchi store, a small convenience store where Italians get their tobacco fix and most importantly metro passes. The tabacchi store provides a monthly pass for 22 euros or an annual pass for 200 euros.
I purchased monthly passes and saved a lot of money and time since I didn't stand in line to buy a single ticket. Traveling by metro isn't pleasant nor relaxing whatsoever. In the six months I lived in Milan, I missed a couple metros because they were at full capacity, and not once did I sit down on the metro or tram. It smelled and felt like a can of sardines.
Milanese use their feet as their main form of transportation, which makes sense. Why wouldn't you want to walk in the beautiful cobblestone streets of Milan? Walking will give you the opportunity to see all the amazing architecture and hidden gems that you just can't see underground. But if you do choose to walk, beware of the cars, scooters and Vespas Pedestrians don't have the right-of-way. I know from experience.
The Friends You Meet Become Family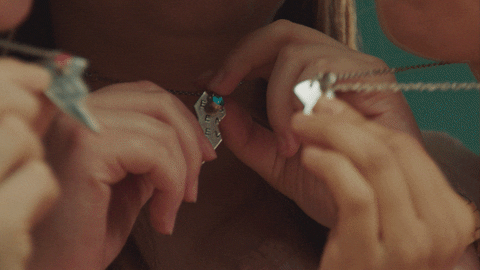 Study abroad folks leave home, move to a different continent with a different culture and language, and more often than not, find themselves lonely. You can find comfort in knowing that plenty other people are studying abroad, just like you. I felt very anxious about not making any friends because that alone can make or break your experience.
All of the friends I made came from different countries outside of Italy to study in Milan, just like me. We found ourselves far away from home and somehow managed to become each other's home. Wow, that sounded incredibly cheesy, but it's true! Try to open up and take the first step.
"On the first day of class I asked some of the girls that I noticed spoke Spanish if they wanted to go out for a cocktail after class, because you know friendships are built on alcohol, and well, the rest is history," Istituto Marangoni senior Damaris Santos said.
You can also find a lot of Facebook groups (I know, who uses Facebook anymore?) where you can find people in the same situation as you. In these groups, you can find housing, roommates, friends who want to party and most importantly answers to some of the questions you may have about Milan. I joined all of these groups and was able to meet a lot of different people from all around the world.
International Students in Milan
Travel Whenever You Can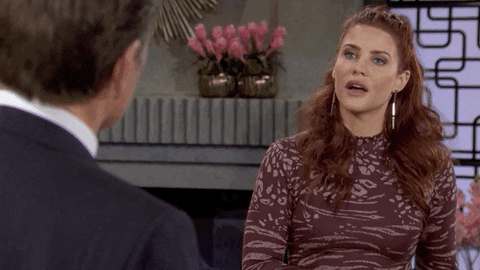 As a former (young, broke and fabulous) study-abroad student myself, I didn't have a big budget, so when my friends started planning trips my brain went into an extreme saving mode (only eating canned tuna and boxed spaghetti). Then I saw the price of a train ticket to go to Lake Como. Only 11 euros. And do you want to know how much my plane ticket was to go to Prague? 34 euros. It doesn't even feel legal to wander such beautiful destinations without breaking the bank. But hey works for us, right?
No need to plan in advance. You can buy your tickets the day of if your wander-craving soul feels spontaneous.
"After a night out, my friends and I decided it was a good idea to take a train at 5 a.m. to go to Venice, and you know what? It was the best idea," Sarah Lawrence graduate Sara Valeria said.
I can't think of anything more spontaneous than waking up in Venice, indeed. Venice, Florence, Turin, Verona and many other places lie just a cheap and short train ride away. So, wake up on a Saturday and text your friends "Anyone down for a day trip today?"
A Little Party Never Killed Nobody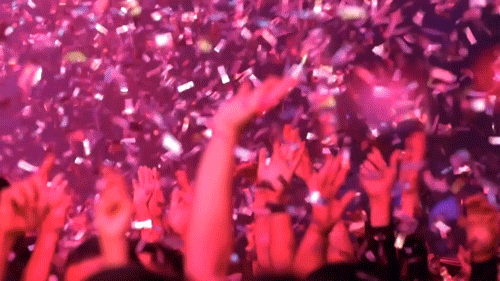 You only live once and drunk stories last forever. You must experience the nightlife in Milan, otherwise, how will you tell your new friends you love them at 3 a.m.? Milan offers many fabulous clubs and bars, including designer clubs like Armani Privé and Just Cavalli, where you can run into celebrities during fashion week. Sounds good, no? Almost too good. Unfortunately, these bars will drain your wallets. Covers start at 20 euros, a cocktail can go from 15 to 30 euros and a shot will cost you 10 euros.
After living there for a while, I found my way to fit partying into a student friendly budget. My friends and I would pregame (hard) with 2 euro wine instead of the overpriced hard liquor, beer or seltzers, and you know what? Your palate will find 2-euro wine as sophisticated as a 60 euro one. After all, you're in Italy. We would never buy drinks inside and we befriended some of the promoters for our favorite clubs so they would waive the cover for us.
The whole idea of an "aperitivo" started as going out after work for a pre-dinner drink and small appetizers such as olives and nuts to encourage a hungry stomach for dinner. Now, that idea has shifted to an all-you-can-eat buffet for the cost of one drink (think of it as Happy Hour 2.0). You can go with friends to say cin cin (cheers) over drinks and dinner (again, for the price of one drink). The traditional Italian must-try cocktails include Spritz, Bellini or Campari, but you can even order a Jägerbomb if you please. What's more budget-friendly than dinner and a cocktail for less than 20 euros? Head to Navigli a charming and vibrant zone parallel to the Navigli canal for the best aperitivo in Milan.
Italy Leaves its Mark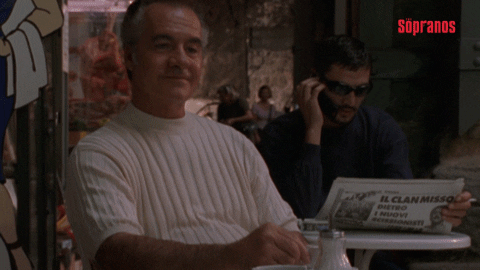 When walking around Milan, you can feel the heightened fashion sense. Even the dogs dress well. Italian fashion always communicates elevation and ease. Even when going to the supermarket, you won't catch them in sweats or Birkenstocks. Living in Milan invites you to wear the clothes and pumps you've been saving for a special occasion. That sequin dress, those painfully chic heels, and that gorgeous leather coat? Si, si! The streets of Milan are your own personal runway.
"You can really tell the difference between a tourist and a Milanese," Istituto Marangoni graduate Claudia Schaeffer said.
A lot of Milanese speak or understand English, but the person who approves your student visa or sells you your metro pass might not. While there, try learning the basics of Italian. It becomes easier as you hear and interact with the language every day. Think about it this way, if you immerse fully in the culture, not only will you become more knowledgeable, but you can add a second language to your resume.
You should also familiarize yourself with their hours of operation. Lunchtime usually lasts about 2 hours and on Sundays and holidays, a lot of stores and services won't open. I learned the hard way. I visited Parma (where parmesan cheese comes from) on a Sunday, just to find out every store closed, like Chick-fil-A.
If you had a coffee addiction before, wait until you try Italian coffee *chef's kiss*. You can find the trustworthy Starbucks in Milan, but their overpriced coffee cannot compare to your neighborhood bar's coffee. I had a hard time finding a place for a quick breakfast and coffee until I walked into a bar and found out that a bar in Italy does not equal a bar in the U.S. Bars offer breakfast, pastries and coffee. When you need a little boost of caffeine after noon, do not get a cappuccino; Italians consider it bizarre. Opt for an espresso shot instead.
The post "Ciao Milan!" The Master Guide for Studying Abroad in Milan appeared first on College Magazine.
"Ciao Milan!" The Master Guide for Studying Abroad in Milan