Couple Goals: 10 Romantic Ways to Celebrate Valentine's Day
While many people spend their college years thriving and learning about themselves as a single person, others receive something different from their experience: a college love story. If you gained the latter experience, we know you're excited to discover new ways to celebrate Valentine's Day with your significant other. Nothing beats spending this holiday all loved up with your Valentine! As always, we've got you covered for this year's cute activities for couples. Don't worry, we kept the pandemic in mind (it can't ruin love).
Check out these 10 ways to safely spend Valentine's Day with your sweetheart. 
10. Plan the Perfect Picnic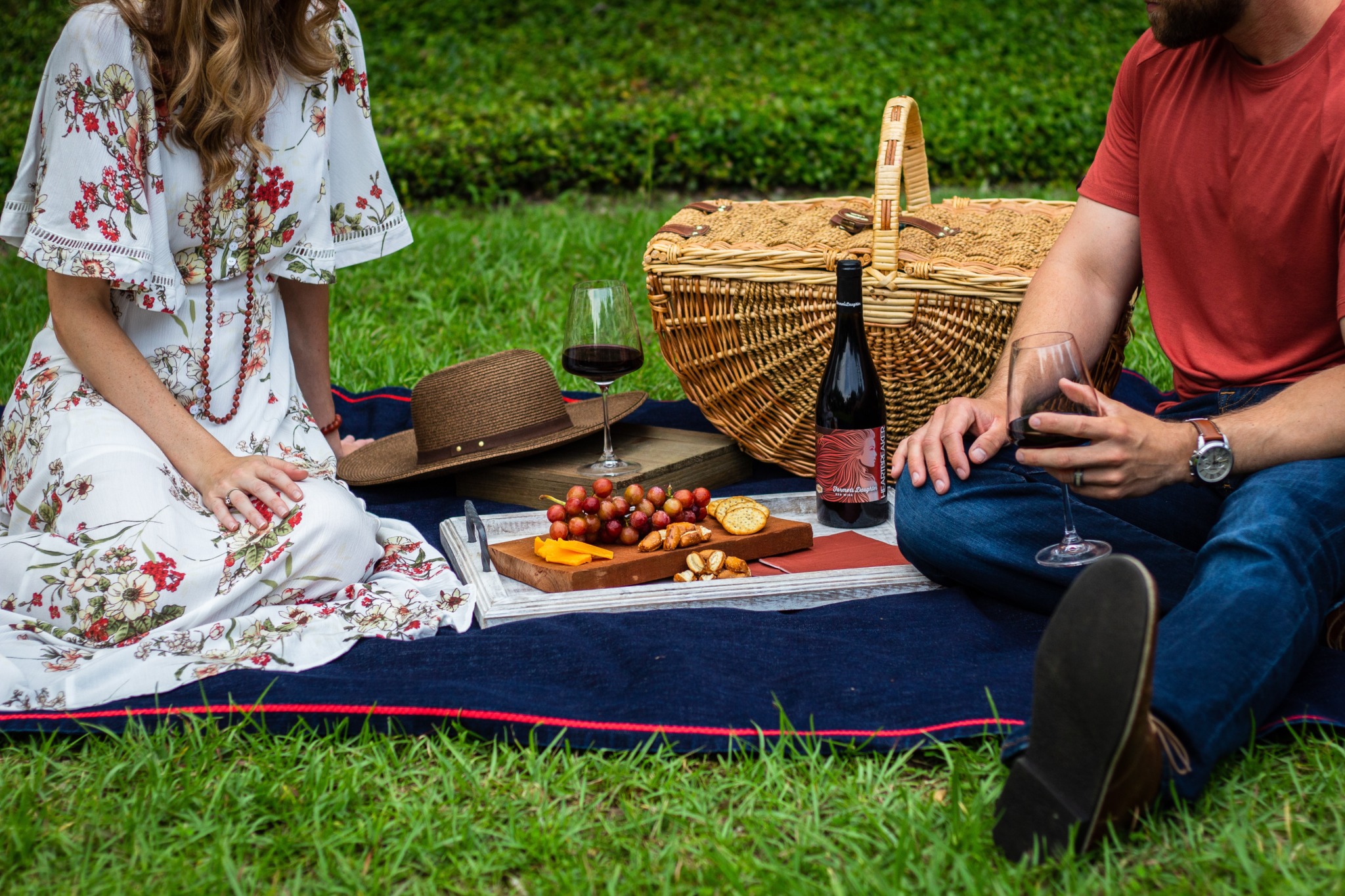 If you regularly wonder how to impress your significant other (I'm talking to you uncreative souls who take two hours to decide where to eat), look no further beyond planning a romantic picnic for two. 
"I'm putting together a picnic with some of the things my girlfriend likes, like different cheeses, prosciutto, maybe some coppa and pancetta as well," University of Florida junior Tom Bush said. "I'd load some blankets and pillows into the truck bed and take her out to the prairie or somewhere scenic where we could relax, eat and listen to fun music under the stars."
As if that couldn't sound anymore idyllic! Even if you don't own a truck, let alone a car, you can certainly lay those picnic blankets out at a nearby park or beach. Spice up your outdoor date by bringing a card game or playing a romantic question game to learn more about your partner and what you love about them.
9. Relax with Breakfast in Bed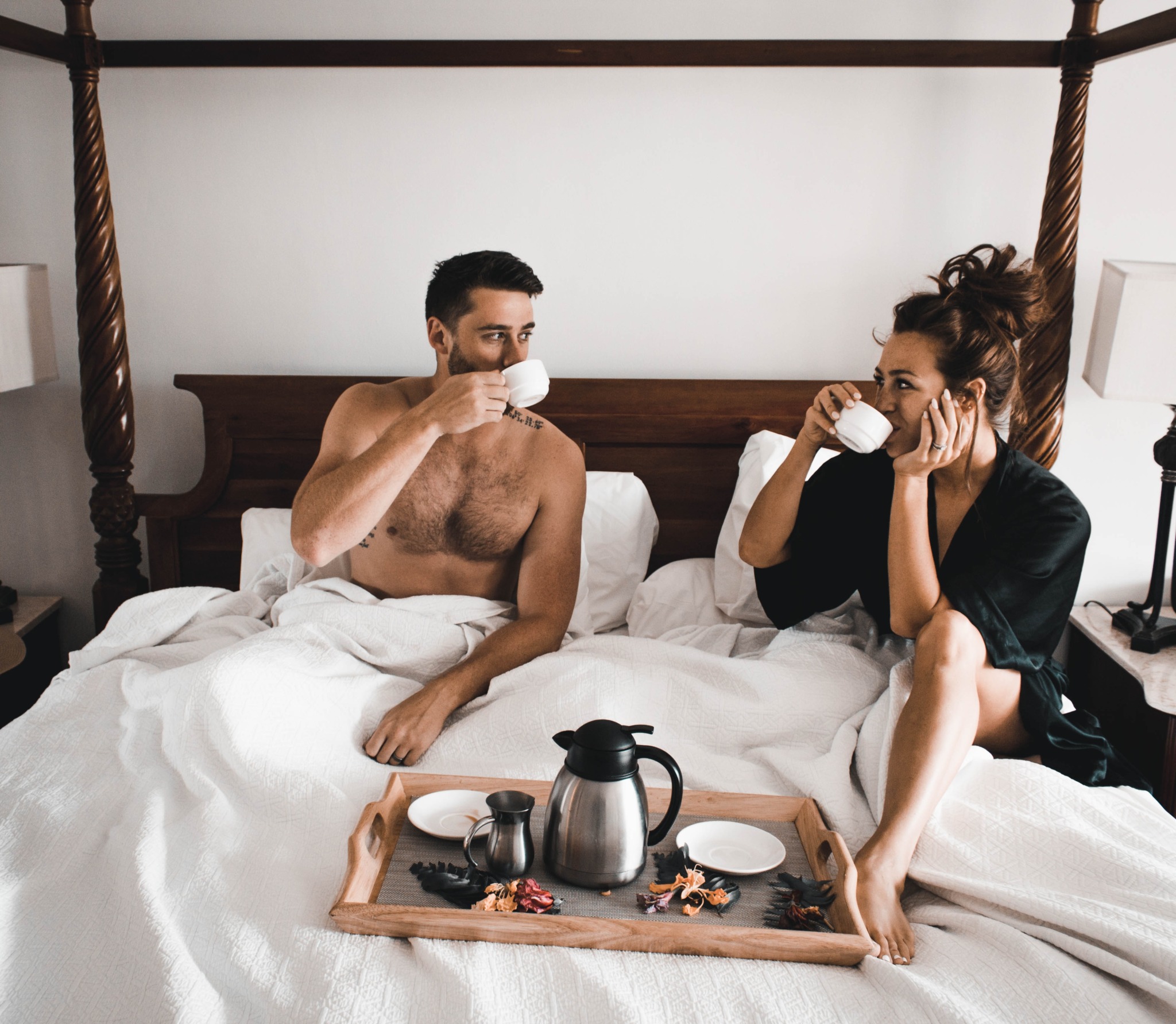 It's those simple yet sweet surprises that turn into the most tender moments. Instead of going crazy to plan the "perfect" Valentine's Day, just wake up a little earlier than usual to cook a comforting breakfast for your sleepy significant other. Imagine their reaction to waking up to two whole meals— you're no snack my dear. Not only will you enjoy something yummy, but you'll both get to lounge around in bed all day (food coma is no joke). Not to mention, you can juice up this idea by adding mimosas—or perhaps some lingerie—to the mix. 
8. Whimsically Bike Ride Around Town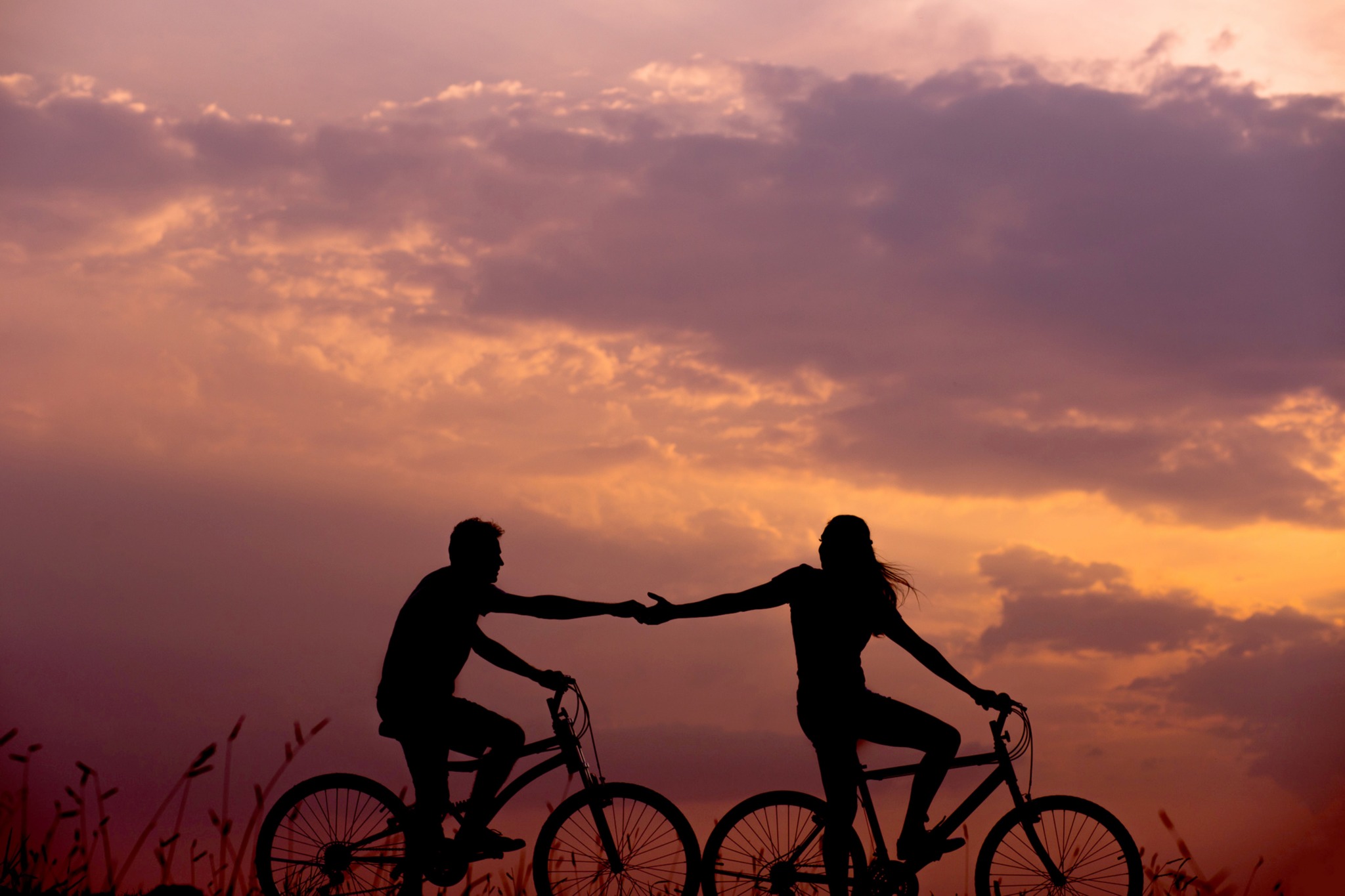 Because even simple moments can feel priceless, bike riding around town on Valentine's Day can turn a form of exercise into a romantic excursion. Just picture the wind blowing through your hair as you hear the laughs of your partner beside you—c'mon, it's practically a scene right out of a rom com. 
Either pull out two bikes from your shed or look for bike renting options (such as Citi Bike) where you live. Then, check out the bike trails at your local parks, boardwalks or even your college campus. Don't forget to bring headphones or a speaker so you and your valentine can listen to music as you glide through town. 
7. Cook a Nice Meal Together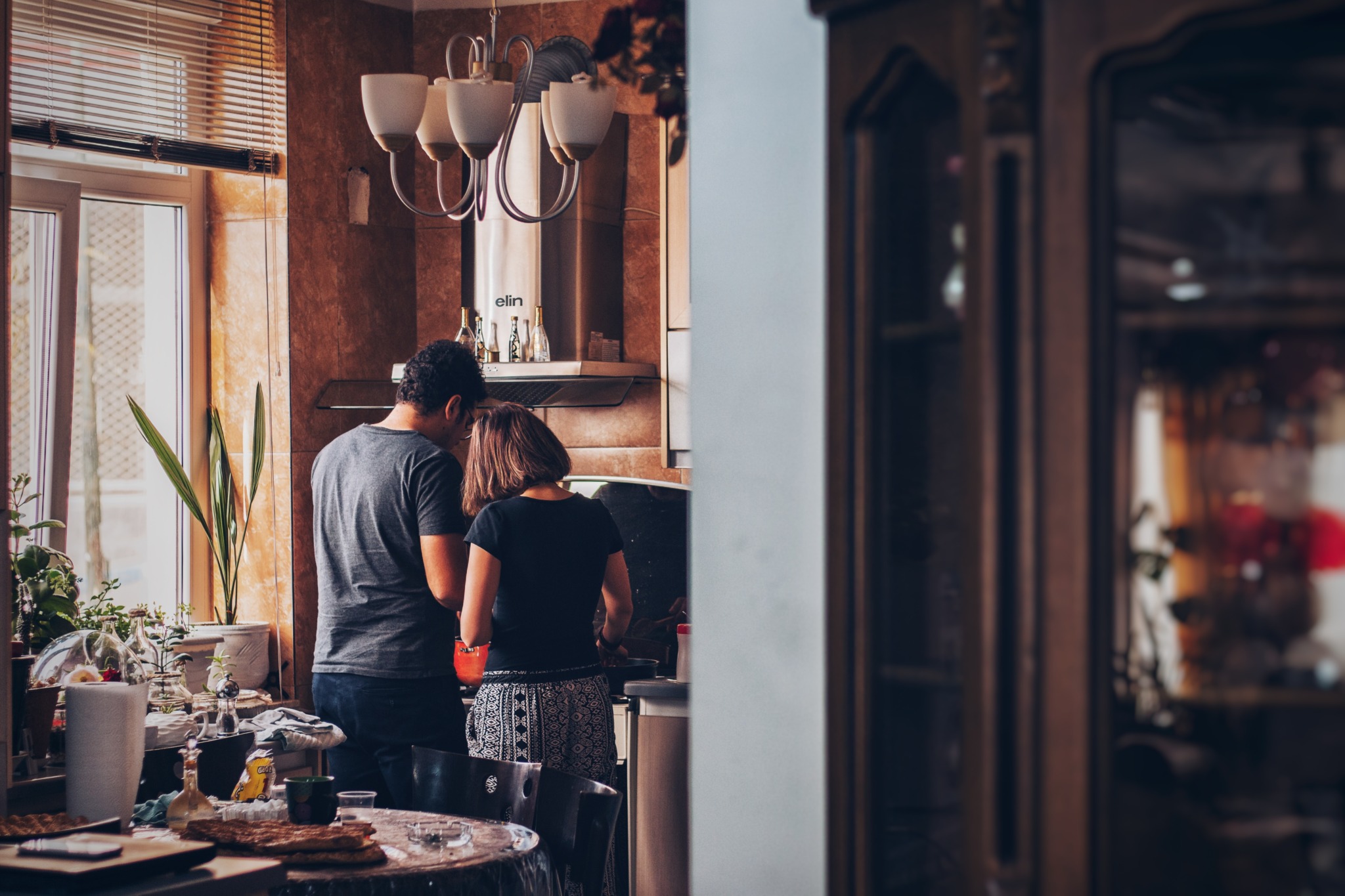 They say the way to a man's heart is through his stomach. Well ladies and gentleman, you can captivate a woman's heart and dreams by preparing a romantic dinner with candles, cuddles and sweet wine for your sweetheart. 
"This year for Valentine's Day, I'm planning a candlelit dinner where I'll cook a nice meal for my girlfriend," Florida Gulf Coast University sophomore Qwanzi Samuels said. "After dinner, we're going to watch a movie together in her apartment." 
This budget-friendly idea works perfectly for college students who want to make the most out of Valentine's Day. Gather a few ingredients for your dinner (you can never go wrong with chicken alfredo, Texas Toast and Barefoot Moscato), a nice smelling candle and a movie of your choice. Enhance the romantic atmosphere by dimming the lights and playing instrumental jazz as you both indulge in your simple yet elegant dinner.  
6. Visit a Drive-in Movie Theater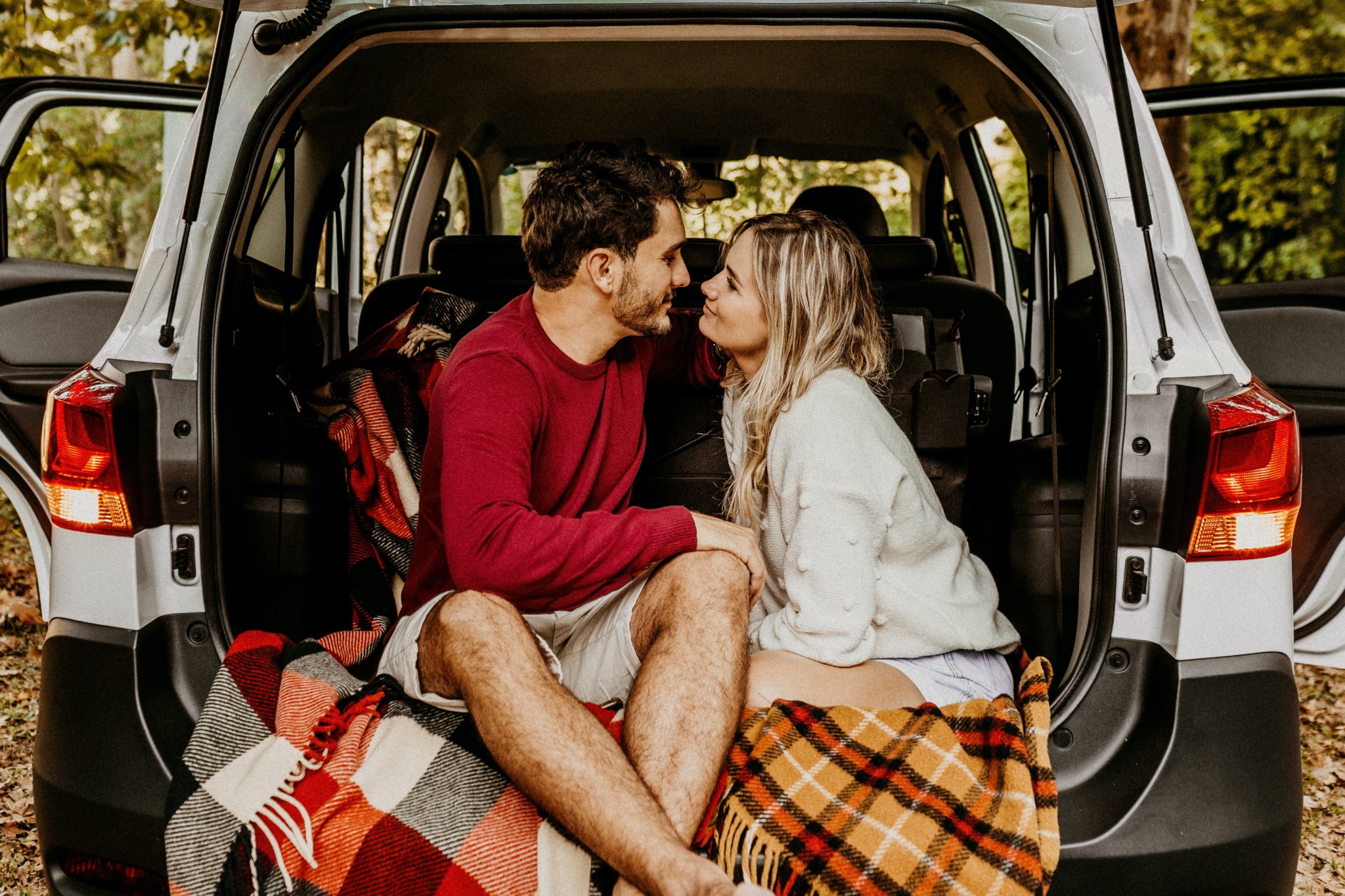 We understand that a simple movie night at home can turn into an ordinary activity. To the couples who want to jazz up watching a movie on Valentine's Day, trade in a night on your couch for a night at a drive-in theater. After all, you'll still be cuddling your significant other but just in a car seat instead. Prepare by bringing snacks, blankets and any other items necessary for your movie date. 
Of course, definitely research your area to find local theaters near you. If you can't locate a nearby drive-in theater, go the extra mile by renting a movie theater for your very own private showing! Currently, AMC Theaters allows guests to rent an entire auditorium for themselves— that'll certainly make for an unforgettable Valentine's Day. 
5. Dress Down for Dinner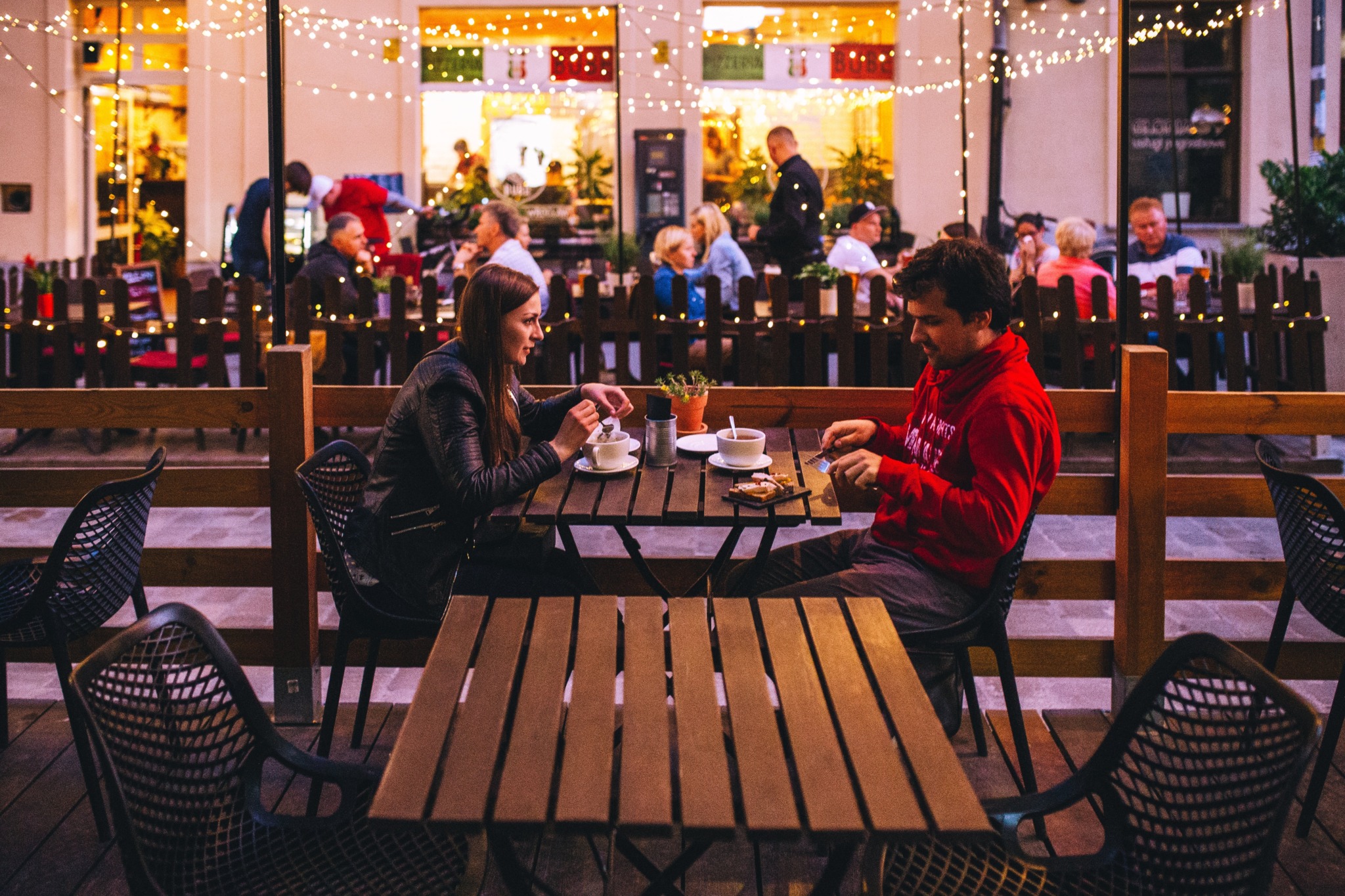 Who said Valentine's Day dinner plans need to look super fancy? Rather than spending loads of money or snagging a reservation at a busy restaurant, enjoy a laid-back dinner by trading in those heels or necktie for sweatpants and socks!
"Instead of doing a typical Valentine's Day dinner at a nice restaurant, we went against the norm and dressed down for a casual dinner at our favorite local restaurant," Broward College freshman Diana Young said. "We didn't want to do a cliche Valentine's Day and this idea took out the stress of planning a fancy dinner." 
Not only does this idea avoid breaking the bank, but you'll certainly cherish this Valentine's Day memory where you and your boo decided to make Chipotle—or whatever casual restaurant you choose—a romantic endeavor. 
4. Admire Art (and Your Date) at a Gallery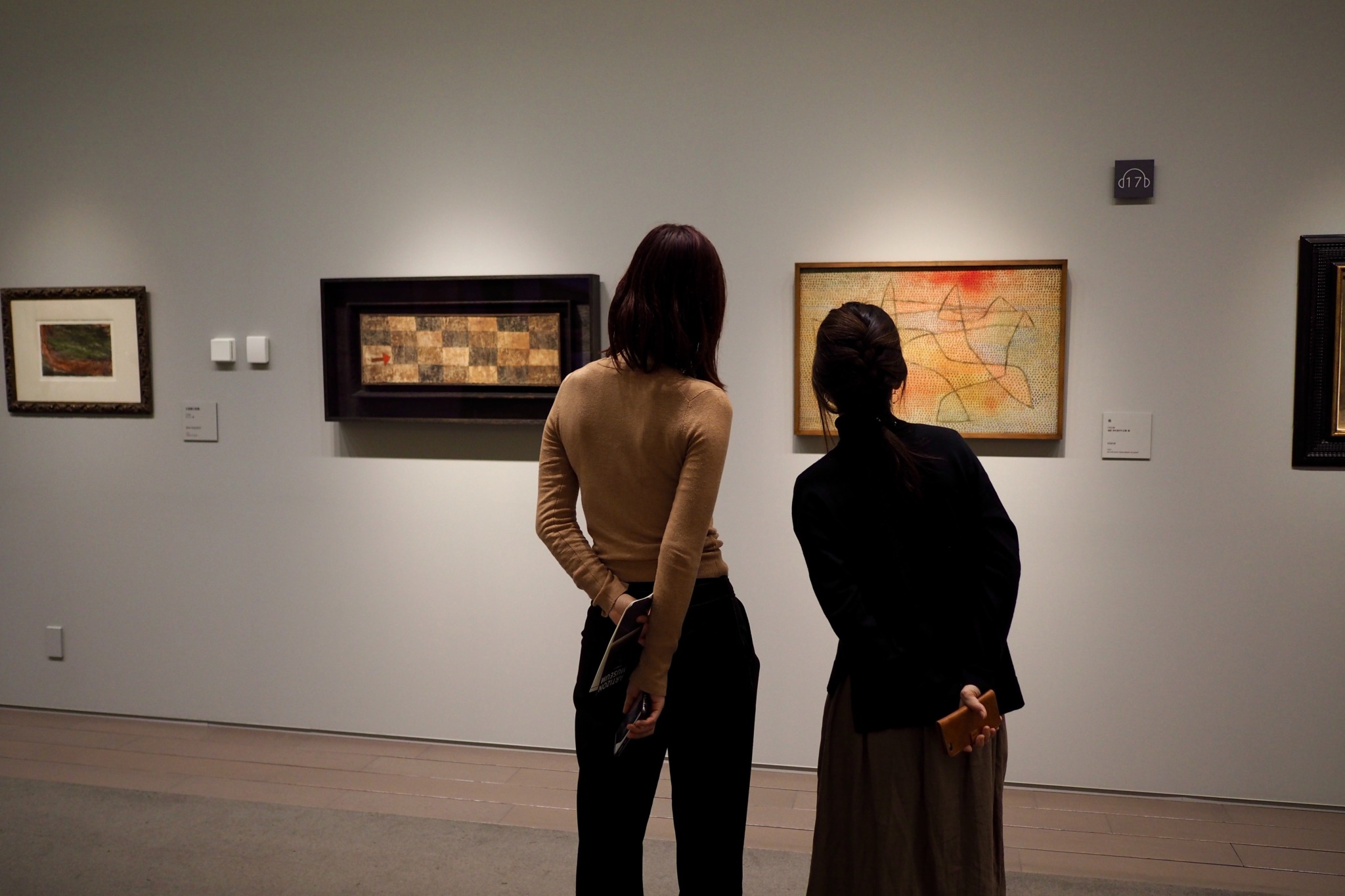 Maybe you find art museums appealing, but maybe you don't. Either way, visiting an art gallery is sexy. Why? Because your only obligations involve talking to your date and admiring them next to the art. No wonder these attractions make the perfect date—you'll not only learn about the art, but more about your significant other. If you recently met your Valentine, we highly recommend this idea to get to know that special someone even more. Even long-time couples can always uncover a thing or two more about each other. But let's get to the point: you + your Valentine + art gallery = the cliche-yet-enchanting date most hopeless romantics dream of experiencing. If that's not your sign to go, then we don't know what is. 
3. Watch the Sunset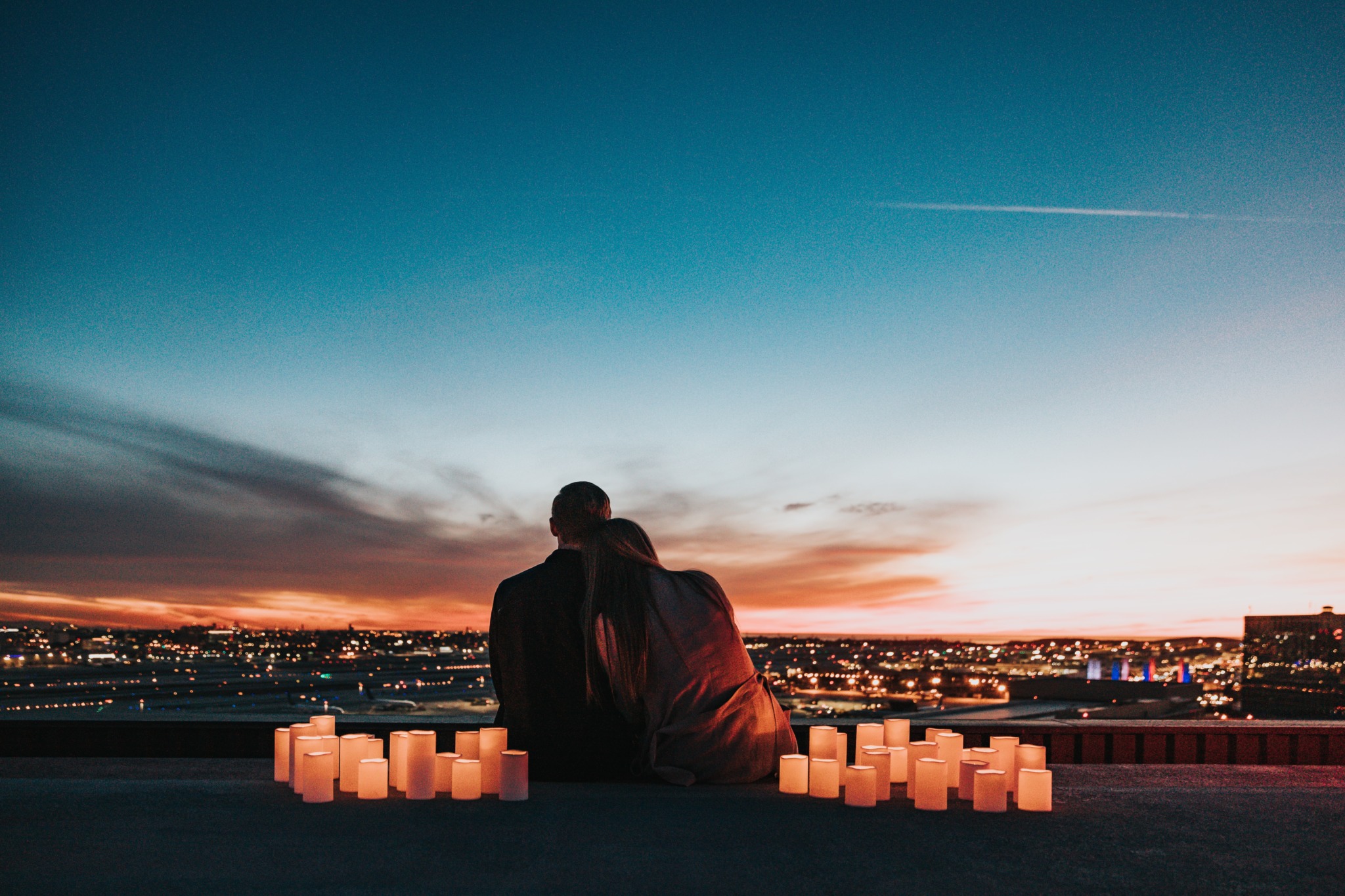 Name a more picturesque moment than watching the sunset with your partner on Valentine's Day. Bet you can't. Even though this idea seems simple, you can certainly step your game up by bringing a cozy blanket, some delicious treats and a bottle of rosé. 
"This year for Valentine's Day, my boyfriend and I are going to make chocolate covered strawberries before we go watch the sunset," University of Florida junior Kelli Podany said. 
While lounging at a park or beach make great spots for watching the sunset, get to an elevated area for an even dreamier experience: perhaps the top of a parking garage or your college's football stadium. Then sit back and watch the sun go down with your valentine beside you. 
2. Practice Your Pottery Skills Together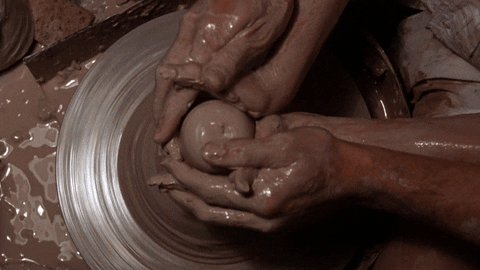 Remember the film Ghost starring Demi Moore and the late Patrick Swayze? If you never watched it, do you even know what love is? Just kidding. Anyways, no romantic scene peaks the moment when Moore and Swayze mold pottery together—just imagining their clay-covered hands intertwined with one another gives me chills. Great news: that could be you and your date on Valentine's Day!
With just a simple internet search, you can locate an art center that allows guests to participate in pottery making. However, if you're not in the mood to get your hands filthy with clay on Valentine's Day, perhaps try a painting class. Wanna stay home? Buy some art supplies from a craft store and follow a Bob Ross painting tutorial. Create something that you and your partner will cherish for years to come. 
1. Plan a Weekend Getaway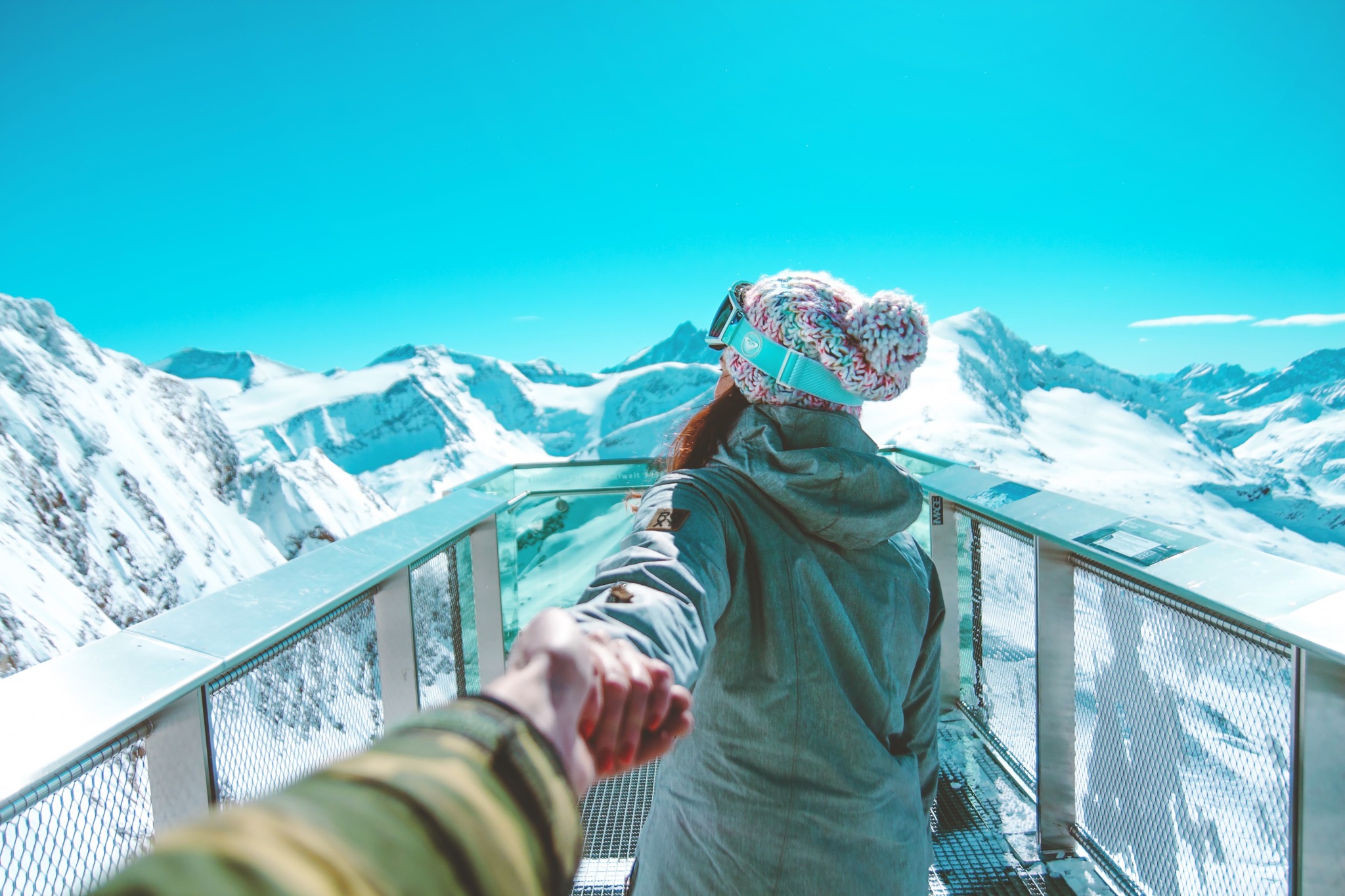 In case you're not aware, Valentine's Day lands on a Sunday this year. So seize this opportunity to plan a weekend vacation for you and your significant other to enjoy. Think about it: why only celebrate your relationship on one day when you can take advantage of the entire weekend? What a clever idea, we know. 
Perhaps sunbathing at a beach town or hiking near a mountain range sounds appealing for a romantic getaway. Whatever your hearts—that includes your partner's as well—desire, don't hesitate to book that hotel! But remember to remain safe and sanitized because the pandemic still exists. Nevertheless, don't let the virus wreck the celebration of your love! 
The post Couple Goals: 10 Romantic Ways to Celebrate Valentine's Day appeared first on College Magazine.
Couple Goals: 10 Romantic Ways to Celebrate Valentine's Day