Our Newborn Cloth Nappies Stash
I always wanted to start using newborn cloth nappies from day 1. I wanted to with my first daughter but we didn't, so I was determined to with Phoebe.
My plans were kind of scuppered when at 4 days old she was admitted into neonatal with jaundice, and it was easier for the staff to use disposables as she had to stay under the lights all the time. But since we've been out she's mostly been in cloth.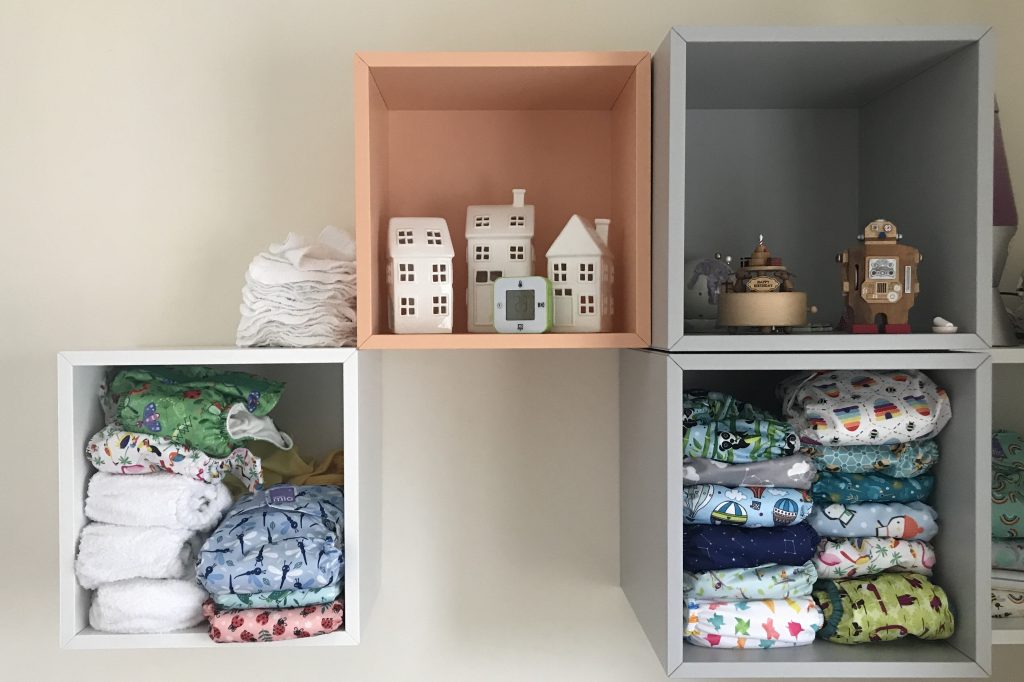 I thought I'd run you through the newborn cloth nappies that we've been using, and what I like and didn't like. I haven't included any birth to potty nappies in this post as they didn't fit my tiny baby – we started using them about 8 weeks in.
Muslinz and Motherease Rikki and Airflow wraps
I really wanted to love muslins – I bought the Muslinz brand. They're super cheap and they dry really fast. But with a toddler watching on, trying to help and causing mischief, attempting to fold muslins and nappy nippa them onto Phoebe wasn't easy. The wraps are lovely though and I've used them with my Little Lamb nappies.
Little Lamb Bamboo Nappies
I bought a set of 3 size 1 bamboo nappies and 2 wraps. I bought their Ultimate Bamboo Night-Time Kit during Real Nappy Week just to try. These are by far my favourite nappies. I didn't think they would be as they're 2-parters, they're quite bulky and I choose boring yellow wraps. They're really easy to put on and they feel really soft against her skin. You don't have to wash the wrap every time, unless it's dirty, so you can get multiple uses out of the wrap. I haven't had a leak yet either!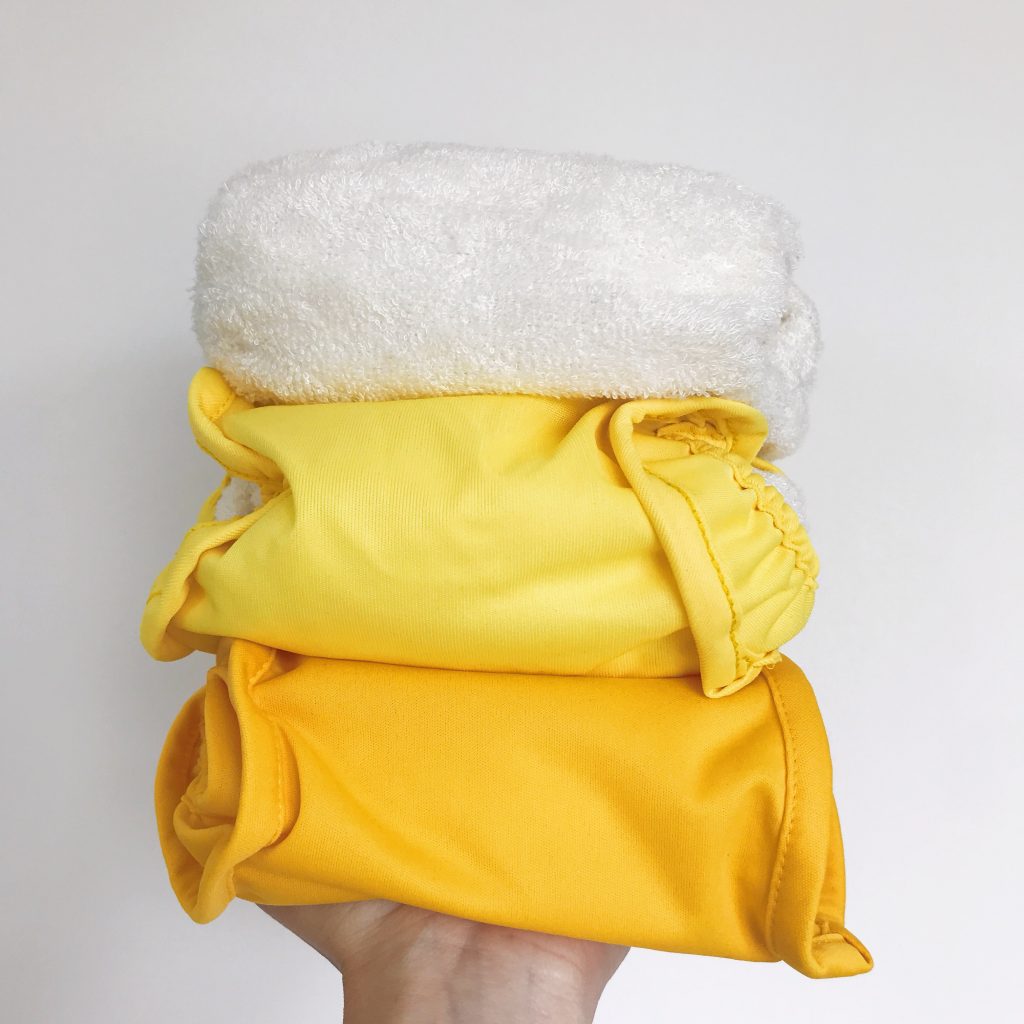 Baba + Boo Newborn Nappies
The Baba + Boo newborn pocket nappies come in so many gorgeous prints. The great thing about their newborn nappies is that they last from 5-18lbs (usually around 6 months), which means they last a little longer. I find these so easy to use and Phoebe seems comfortable in them.
Pop-In Newborn Nappies
I didn't plan on using Pop-In newborn nappies, but we received one during Real Nappy Week from Babipur with an order (a fab ethical shop for nappies, toys, etc). I really wanted to love this nappy and I did for the first few days, but she soon out-wee'd it. I boosted it with a Little Lamb size 1 bamboo booster which helped, but I just found myself reaching for the other nappies. These go from 5-12lb but realistically you'd need to boost them.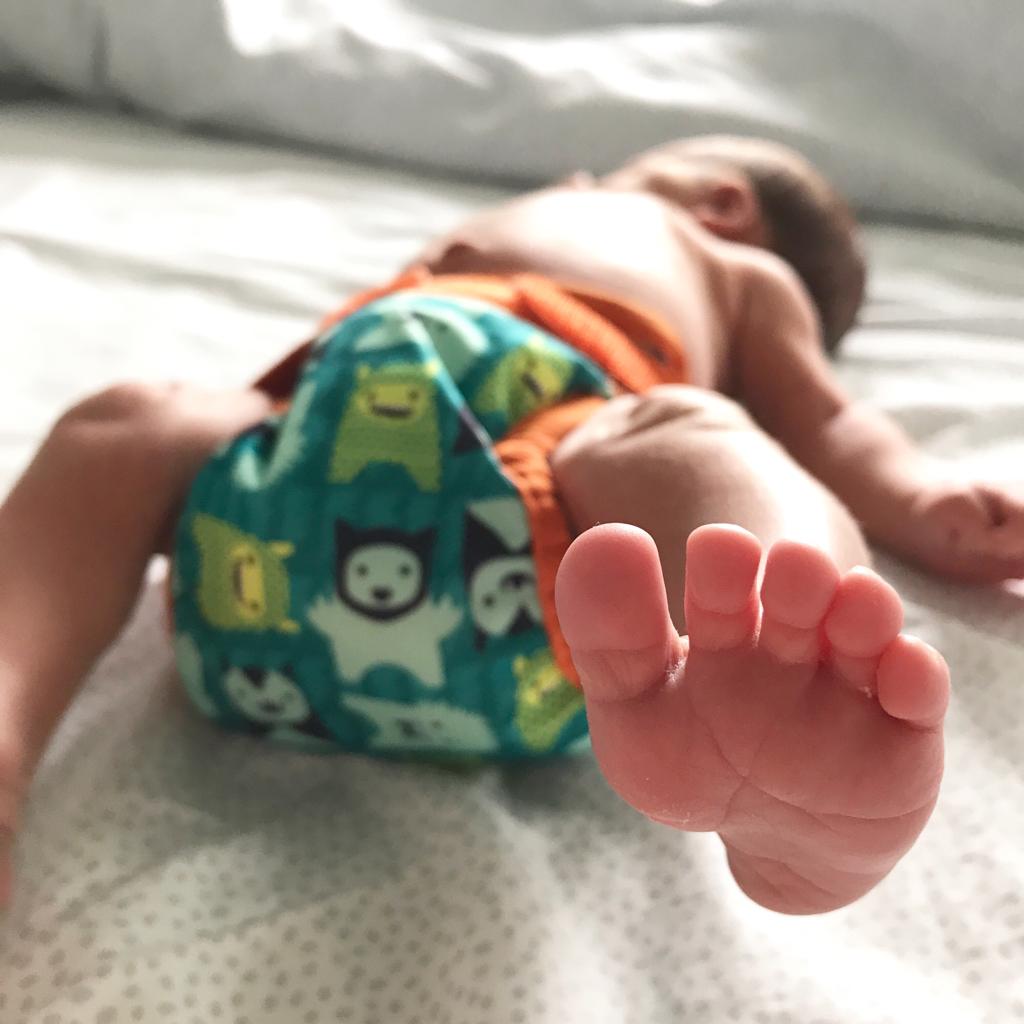 There are NEW Pop-In newborn nappies that have a bamboo insert, which may last for longer. I have the old style so I can't vouch for that.
I didn't go crazy with newborn cloth nappies as we have so many birth to potty nappies I knew she'd fit in soon. My favourite newborn nappies for ease (and prints) are Baba + Boo but I think the Little Lamb ones edge it, as they're perfect for night time when she goes a little longer between changes.
Our Newborn Cloth Nappies Stash