DIY Pegboard Advent Calendar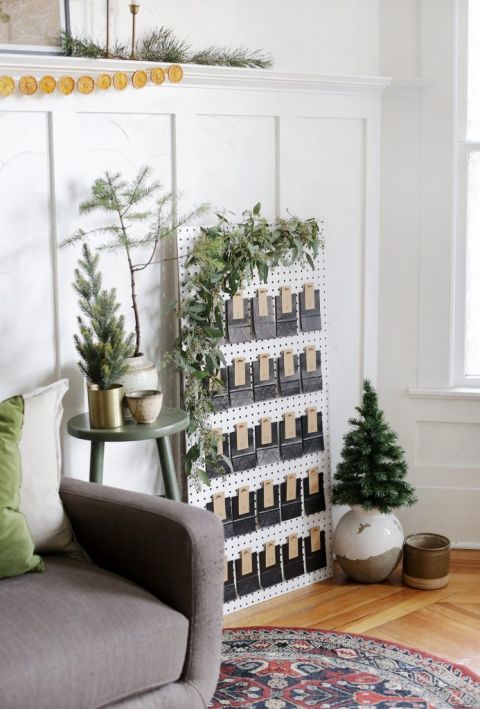 One of my favorite projects to come up with each year – new advent calendar! To be honest I pretty much never use them because it's just me and I always forget about it. Ha! I still love coming up with them and putting them together though! This year I kept it pretty simple since the world seems collectively pretty exhausted – which is fair. But just for a sense of normalcy, I had to make one. If this one isn't for you, we've got lotss of other options below!
What you need:
black favor bags
hot glue (or any glue)
eucalyptus
Watch the video below for how to put everything together!
Other advent calendar options:
The post DIY Pegboard Advent Calendar appeared first on The Merrythought.
DIY Pegboard Advent Calendar