Don't focus on impractical solutions: motivational author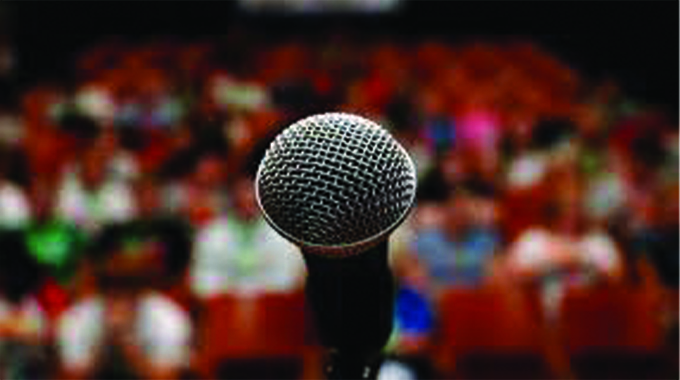 Sunday Life Reporter
A STORY is told of how a motivational speaker was attacked after telling his audience that he started a million-dollar chicken project with a feather. It was unrealistic, impractical and an outright fallacy. It was divorced from the practicality from which the subject of motivation derives its strength and inspiration.
At 39, Cephas Marima, a holder of Master of Commerce Degree in Strategic Management among other qualifications has decided to give practical solutions to people who are looking in high and low places for success in his recently published book The Magic of Success.
Sunday News (SN) did an interview with Marima (CM) who said his book offers practical steps to those who have been eluded by success. He said he is far from looking for fame but is after transforming people's lives by making them a better version of themselves. Excerpts of the interview are below.
SN: What inspires or motivates you to write and when did you start writing?
CM: I was inspired by life in its entirety. This book is a product of my profound aspiration to see the world rise up to its best. Many people have wasted their abundant potential and beautiful lives by not discovering what they are best at.
Having been a victim of failure for many years, I finally realised that, there is a better way to live a successful life. Success is something that is misunderstood because it means different things to different people.
I started writing when I was in secondary school but didn't publish anything until now.
SN: How has it been received?
CM: The response is quite encouraging. I have stood in the audience of great men and women in the land all because of this book. I had the privilege of getting responses from those who have bought the book and, I must say, the comments are extremely good.
I have found motivation in the comments especially that others are crying for a second dose of The Magic of Success.
SN: Why did you choose to write about motivation?
CM: This is my first of the many books to come. I wrote about motivation because I am a victim of so many failures and the moment I refocused my psychological lenses, I became a success.
The world we live in, has no shortage of entertainment which can see people lose focus on what matters. I wrote this book to turbo-charge people to live their best lives and not other people's lives.
SN: Do you see yourself writing fiction?
CM: I don't see myself involved in the writing of fiction but I would not rule it out since writing is an art. However, I am a firm believer in truthfulness.
The Holy Scriptures say, it is the knowledge of the truth that sets people free. To this end, fiction is not in me and I am not into it.
SN: Motivation is a subject that has so many writers; it can be described as oversubscribed. What makes your work stand out from the rest?
CM: While it is not a secret that the area of motivation is overcrowded, I would like to say that this book goes beyond motivation; it is transformational. Therefore, I classify my book as falling within the transformational arm of motivation. Motivation is designed to make one feel good about something but without discipline, one quickly loses the feeling and drive.
On the contrary, transformation brings about a complete change of: mentality, goals, desires, pursuits, likes and dislikes. This book has 23 chapters which are all designed to see people rise to their authentic versions. It moves people and unites them with their present and future lives.
What has been made clear is that success is not something reserved for a selected few, but it's open for anyone willing to walk towards it.
SN: Are you getting any returns from your work as a writer given the scourge of piracy?
CM: The main thrust in the writing of this book was the desire to see lives transform. We live in a season where focus is often misdirected. People are always imagining the worst-case scenario and never the best case. Others are always busy "doing something" with no correlation to "being something".
This book seeks to compound doing something and being something for effective transformation. However, to answer your question further, the effects of piracy can never be minimised but I choose to focus on the things I can control.
SN: Where do you see yourself in 5 years?
CM: I see myself continue to unfold the brilliance and luminosity that life reveals; becoming more of my productive self. I have always believed that I can be whatever I permit myself to be. I believe that in 5 years, I will be travelling around the world introducing, not only myself, but our beautiful country Zimbabwe to the world. By the expiration of 5 years, we should witness many books of multiple dimensions written but with the ultimate aim of seeing potential rise.
SN: What challenges, if any, have you come across in pursuit of your dreams to become a published author?
CM: It is not easy to find people to help you especially if you are working on your first project. After hitting a few brick walls, my job was made much easier when I called a friend and a brother, Luckson Pasipanodya who is also an author, and he quickly accepted to assist and the book is here. Again, publishing the best, for first projects is always a challenge but I managed to be connected to the best without struggle.
SN: What advice do you want to give upcoming writers in the field of motivation?
CM: My advice is very simple; write about something feasible and practical. This should be advice you have applied on yourself and it worked.
Never offer bookish advice that is hardly implementable.
Always know that, you can do anything you set your mind on and nothing is beyond the reach of dedication and commitment. Equally important, upcoming writers should not be afraid to explore their practical dimensions of motivation if they wish so.
Don't focus on impractical solutions: motivational author