Down memory lane with Eagles greats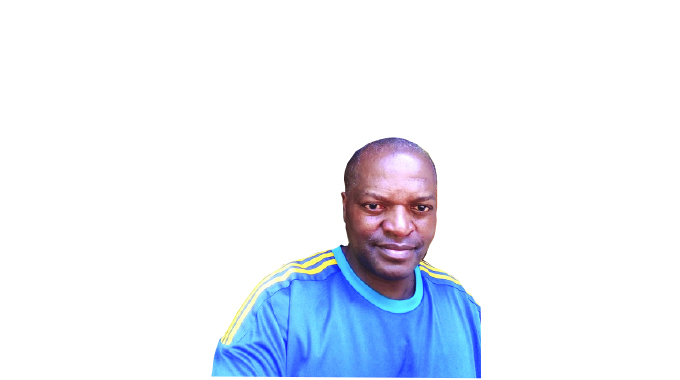 ONE of the most dreaded afternoons in the 1980s was an assignment to contain the effervescent Madinda Ndlovu.
He had intrigue and pace. You could not predict his next step whether in full flight or pedestrian pace.
But one youngster still walks tall and believes he passed his test with flying colours. Former Eagles Football Club defender at only 19, Allan Ndlovu was assigned to mark Ndlovu on his debut.
"Majuta Mpofu was the coach when I made my debut. It was in 1985 when I had my first game in the Super League at Luveve Stadium. I went in as a substitute to mark Madinda Ndlovu.
"Having watched him before, I knew where lay the trick to contain him. The trick was to rough him up a bit and that is what I did and we won the Bulawayo derby 3-0," said the former defender who now works in South Africa.
Many fans still say when Madinda was still "Madinda Ndlovu", talking of his years of being a menace to opposition defenders at home and beyond the borders as a fit and fiery right winger. He had no peers and it is no surprise that it is the same year that Allan pulled a big stunt on his debut to shut out a very good Highlanders attacking side led by multi-nicknamed Madinda.
Allan had started his football journey in his early teens in 1979 playing for multi-racial side Old Miltonians.
"It was a league that had teams like Raylton Rovers, Dolphins, Callies, Barham Green Rovers and Queens Park Rovers," he said.
He would later switch to Bulawayo Wanderers juniors under Alton Mpofu where he teamed up with a number of talented youngsters.
The 25 July 1966 born star went to star-studded Msitheli High School, the winners of the famed Dunlop Cup in 1984. It was such a good team that had a number of players that went on to make a very big mark in the national game.
He pays tribute to Induba's Gabriel Mlilo who nurtured a number of boys who went on to play for the pride of Njube, Pelandaba and Iminyela, Bulawayo Wanderers later to change to Eagles.
"The man who made me like football was Mr GB Mlilo of Induba Primary School. There is a day I did not attend a practice session and he beat me up in front of my classmates and from there I wanted to prove to him that I could play. That is when my passion for the game developed," said Allan.
He recalls how as boys from Pelandaba they would organise themselves to go and play in Hyde Park with a team which had his future teammate Collen Ngwenya playing for.
Plastic and frido balls were popular in the late 1970s to early 1980s. Boys would travel long distances without water and food just to have the pleasure of a day's action on the dusty patches.
With Msitheli having cream in its first team, the talented Allan did not stay long before making the grade.
"I played a few B Team games and I was promoted to the first team where I found guys who would later on play for Super League clubs like Eagles, Highlanders and Zimbabwe Saints," he said.
Francis Moyo, George Nyirenda, Noza Dube, John Sibanda, Dumisani Nyoni, Charles Murewa and Garikayi Rwodzi were some of the players.
The former versatile defender was a good marker and had a good tackle that was fair and firm in most instances, but of course there were times he could be crude and that earned him the nickname Makantsha.
He said his Msitheli was so good that it dominated their zone and Bulawayo football with one particular year where they just lost one match.
As a junior he always wished for a day when he would be accorded an opportunity to train with the club's superstars — Boy Ndlovu, Elvis Chiweshe, Tanny Banda, Max Tshuma, Ebson Muguyo, Felix Ntuthu, Stanford Ntini, Joseph Ndlovu, Alban Mafemba, Johannes Tshuma and Rahman Gumbo.
"That was cream thatha (a very good side). Some guys I had played with in the juniors had successfully knocked into the first team, it was motivating with the stars the club had. Another incentive was donning the beautiful club gold and black uniform," said Allan.
In defence he played with Joseph Ndlovu, Asani Karigeni, Stoneshead Moyo, Chiweshe, Ntuthu and Owen Magwenzi.
With Tanny Banda, Rahman Gumbo, Norman Gumbo, Chiweshe and Moonsammy leaving, he said it created room for guys that he had played with at school and junior ranks like Ndodana Mhlophe, Collet Dube, Cleopas Dlodlo, to mention a few.
Allan said the club was lucky to have good coaches in Alton Mpofu, Majuta Mpofu, Trevor Macmillan, Trevor Juul-Carelse and Charles Sibanda.
"As a boy I always envied being a great player every time I saw Boy Ndlovu, Elvis Chiweshe and Rahman Gumbo returning from national duty with their Puma satchels," he said.
A good defender, he could not make it to the national teams because back then the competition was fierce.
"I had a fair innings in the domestic game. I enjoyed myself but breaking into the national team was not so easy as there were very good players back then," said Allan.
Eagles were a stubborn side that played very exciting football. There were times when one would think they do not care about the result with their recklessness but fans, win or lose would enjoy teamwork or the individual brilliance of the players.
Respective coaches seemed to have one philosophy — go out and have fun and let the fans enjoy their money's worth with good entertaining football. The defenders seldomly kicked the ball up field as they built their play through the wing and midfield to strikers Moonsammy, versatile Rahman and Richard ''Gwesela'' Ndlovu who did justice to their assists.
In 1989 when the club was relegated Allan sneaked out of Zimbabwe in a move orchestrated by John Banda to join Dangerous Darkies in the South African OK National Soccer League Division One.
He played with Sanudi Nambale and Collet Dube at Darkies.
After a few years on the field in South Africa, Allan retired and sought formal employment and is still resident in Johannesburg.
But before his retirement he had a stint with Delma Lupepe's AmaZulu in the Zifa Southern Region Division One.
Allan still speaks with passion about Eagles and the impact it made on Zimbabwe football. He is in a group of former players who are constantly in touch and are exploring ways to capture the institution's history and perpetuate its legacy.
Down memory lane with Eagles greats