Remembering Godfrey Gao
With a heavy heart, the whole Asian community has lamented Godfrey Gao's recent passing on November 27, 2019.
He was filming a reality TV show, over-exerted himself, and collapsed on the show with a heart attack. Although details are sparse about how something like this could happen, some are speculating a pre-existing heart condition that was exacerbated by the bad air quality in China, extreme fatigue, and being forced to film for 17 hours straight.
For anyone who didn't know, Godfrey was a Godsend for Asian men. Girls swooned over him. He had an effortless charm and charisma and natural acting talent. In the past, I've joked that he's probably responsible for raising the global attractiveness of Asian men by a point.
Back in 2013, we published an article about the Top 20 Asian Men with the Most Swag. Godfrey Gao was #17 on the list, and he was a relative unknown at the time, mainly known for modeling for Louis Vuitton.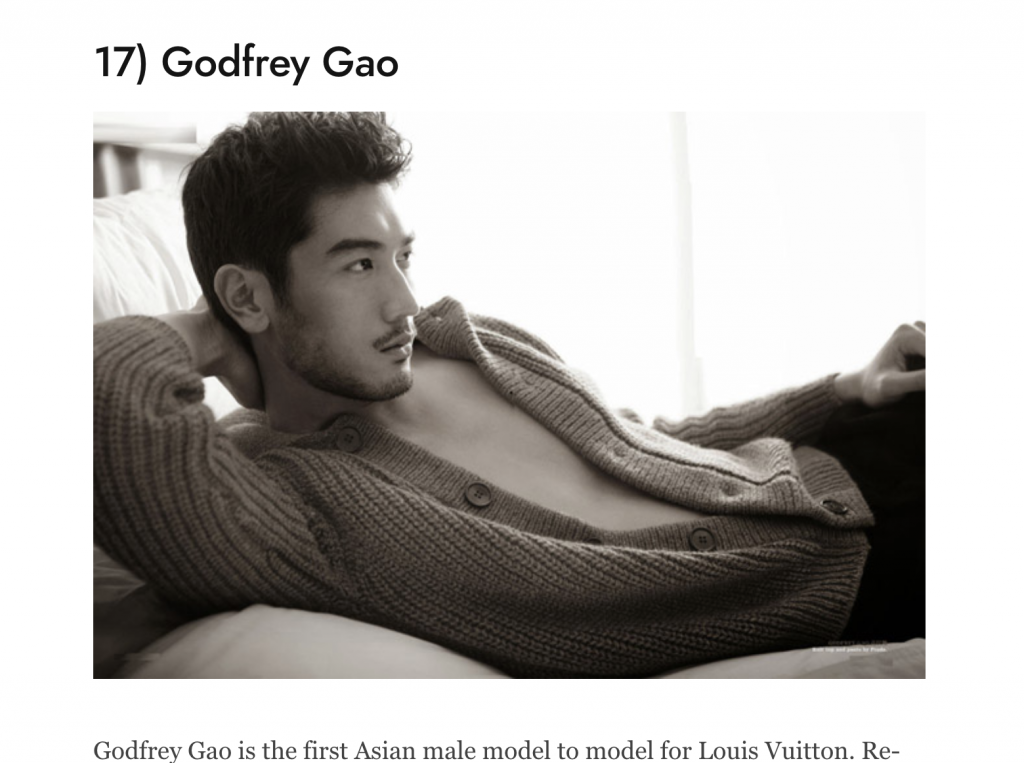 After his role as Magnus Bane in the Mortal Instruments movie in 2013, Gao largely stayed out of the US spotlight and decided to make movies & shows overseas, where he grew a massive fanbase.
Back in Asia, he has had notable roles in the series Remembering Lichuan, where he was deemed the "Nation's Husband" in China.
Just watch the trailer below and you can see how he's Asian drama material.
After his passing, friend James Mao, and girlfriend Bella Su took to Instagram to share their condolences. (All pictured below, along with James' girlfriend).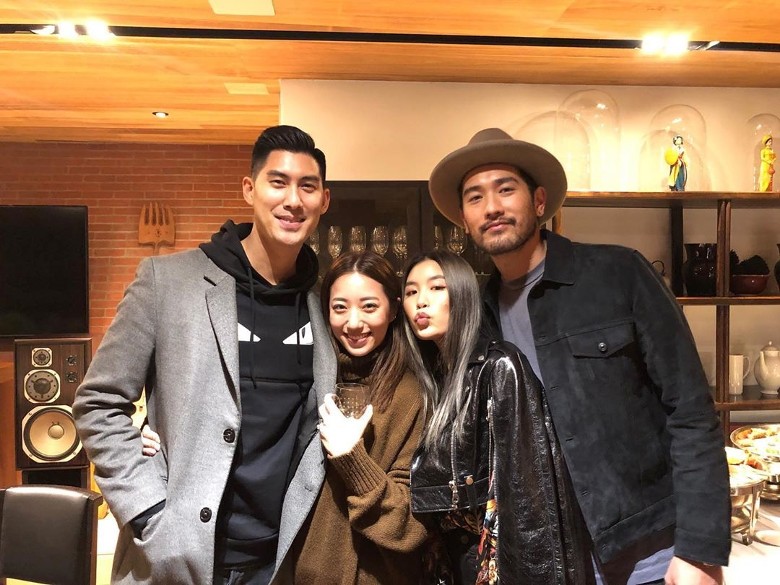 For Asian males across the world, Godfrey Gao was someone we looked up to. Someone we could point to and say, "Damn, Asian men are actually pretty hot."
For Asian females, Godfrey Gao was a swoon-worthy actor, who's roles in Asian dramas made him their ideal "husband-material."
For the Asian community at large, we'll remember him as someone who helped propel Asians to the global stage, and was taken way too soon.
Rest in peace, Godfrey Gao.
Remembering Godfrey Gao