Harry Kane is back! So is Virgil van Dijk! Guendouzi on the bench
Biggest Premier League news?
In his first game since January 13th, Harry Kane was back and firing.
His presence made a big difference to Spurs.
After a goalless first half at Burnley, Kane produced an improbable thunderbolt from 30 yards that brought a wonder-save from Tom Heaton. Tom and Harry had a word and a laugh about it.
It's about time we had a Save of the Month award. Goalkeepers are undervalued. If you've got a keeper, you've got a team.
Then Chris Wood scored in 57 with a header from a corner that should never have been given, then Danny Rose pinched five yards for a throw down the left wing that found Harry Kane in acres of space, You can't be offside from a throw and Kane let the ball hit his chest and then bounce off his right leg before jabbing a low shot in off the far post.
Like Steve Archibald in the Eighties, Harry Kane is the guv'nor of the awkward ball. He can hit a shot before the keeper is ready.
So Kane's goal made it 1-1 in 65.
But when Aurier lost the ball stupidly, Gudmundsson scuffed a shot that skittered across the penalty area and Ashley Barnes had a tap-in for 2-1 and three points.
Seeing Kane come back as dynamic as ever made me think of another guy who was didn't play in midweek.
Virgil Van Dijk is a monster footballer who has everything.
He's an athletic leader, a ball-playing centreback with size and pace, an inspirational competitor who can score goals as well as prevent them.
That's why Liverpool paid £75m to sign him from Southampton.
And at 27 he's in his prime.
Van Dijk didn't play against Bayern Munich in midweek because he was suspended and Liverpool drew 0-0.
But the big man could be the difference at Old Trafford today.
Having said that, Rashford is also a big fast man and Paul Pogba is a giant powerhouse who can be unplayable and unstoppable.
When Solskjaer coached United's reserves, he always got on well with Pogba and still does.
THIS WILL BE A THRILLER.
I'm really up for it. Expect the spectacular and don't be surprised if it's controversial.
Burnley did Arsenal a favour by beating Tottenham 2-1 at Turf Moor and I'm sure Arsenal will beat Southampton by three goals this afternoon.
However, I won't be having a bet on 4-1.
But I fancy Man City to hammer Chelsea today in the Carabao Cup Final.
Why? Because Raheem is too strong, Aguero too deadly, David Silva so consistent.
As you all know by now, Kevin De Bruyne is still my favourite footballer.
The Arsenal starting eleven is a surprise: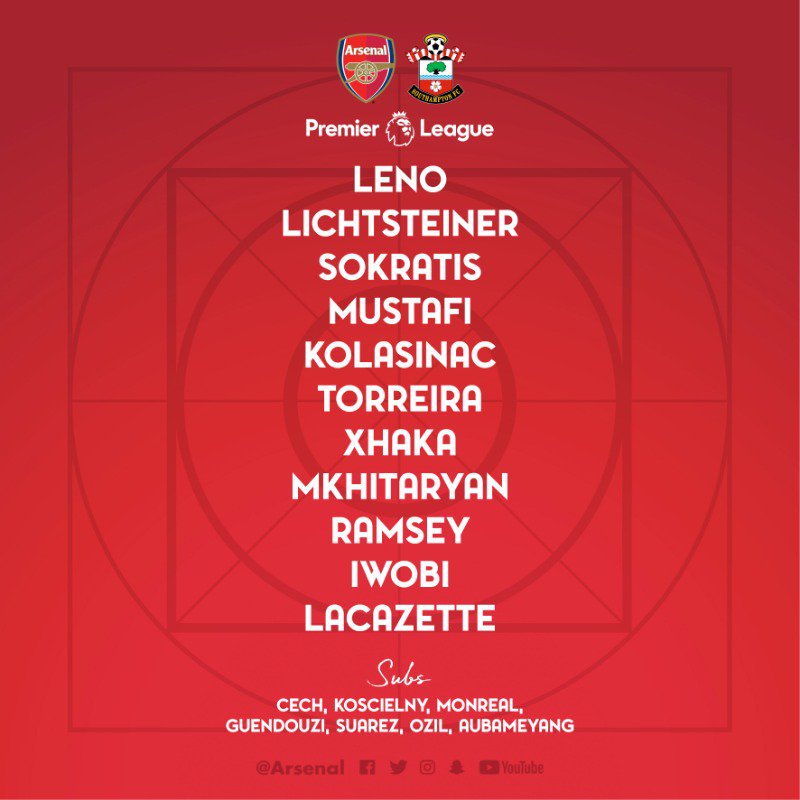 Harry Kane is back! So is Virgil van Dijk! Guendouzi on the bench