My Bobbi Brown Story : All good stories start with a good foundation
♥ © Copyright of My Women Stuff Original Full Post is found here: My Bobbi Brown Story : All good stories start with a good foundation
There are some makeup brands that enter your life like a comet, flying straight for your heart, and making a large impact. There are others that simmer at the back of your consciousness for years, like a slow burn, before one burst of oxygen ignites this interest and causes it to burst into flame.
For me, Bobbi Brown was the latter brand.
I only started experimenting with makeup when I started my first job. Neutral, muted colours that Bobbi Brown was known for, was not part of my makeup vocabulary then. I was all about blue and green eyeshadow, and shimmer and making sure people knew I had makeup on!
But to facilitate the application of all these colours, I needed a canvas.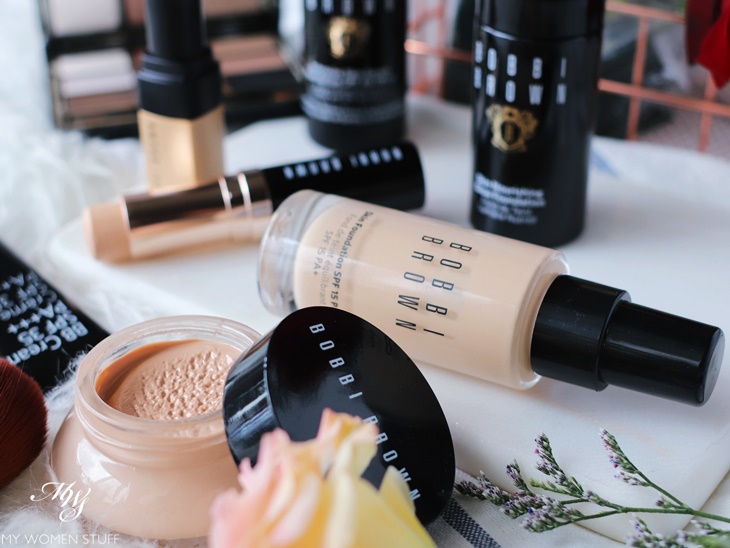 Liquid foundation was new to me then. I had only used powder foundation (then known as 2-way cake – hands up everyone who remembers it called that!) and my one foray into liquid foundation was a disaster of epic proportions. I picked the wrong brand, wrong shade and wrong formula. Understandably, I was not confident to pick the right liquid foundation for myself.
Then, the slow burn that was at the back of my mind whispered to me – what about Bobbi Brown?
And just like that, a puff of oxygen blew across my consciousness and fanned my interest.
**Read lots more & Share your thoughts here**
This post My Bobbi Brown Story : All good stories start with a good foundation was first published on My Women Stuff. If you're seeing this message on another website other than an RSS feed reader, the content is stolen & should be reported. For weekly updates sign up here
My Bobbi Brown Story : All good stories start with a good foundation