Easy Crescent Roll Recipes – 2-Ingredient Buttery Tasting Pull Apart Bread
Easy Crescent Roll Recipes Turn into Buttery Melt in Your Mouth Pull Apart Bread
Easy crescent roll recipes make the best ever Pull Apart Bread! Two ingredient Pull Apart Bread from Holly Clegg's Too Hot in the Kitchen cookbook using crescent rolls is the most amazing buttery bread ever! This easy homemade bread recipe pairs perfectly with any entree. You'll love it with anything from chicken to steak, even fish. Made in a Bundt pan, this crescent roll recipe comes out as pretty as it is delicious.  Truly, a favorite on Team Holly's healthy food blog.

'Off the charts' Fantastic Recipe

Pull Apart Bread Always Big Hit
Whenever you have had a dinner party this is a must make bread. It is the best of easy crescent roll recipes.  People actually rave and talk about! It is hard to believe but no matter what else you serve this easy Pull Apart Bread is the hit of the party.  Use a Bundt pan
and sometimes make it up ahead of time, to pop in the oven closer to the time you serve it. Look at how cute this Bundt pan is
! It will add something special to any meal.  Have the kids help you make this recipe in minutes! Make sure and put reduced fat crescent rolls on your grocery list to have these ingredients available at any time. Let me know about your rave review with these easy crescent roll recipes!

Most Amazing Three-Ingredient Buttery Bread Ever!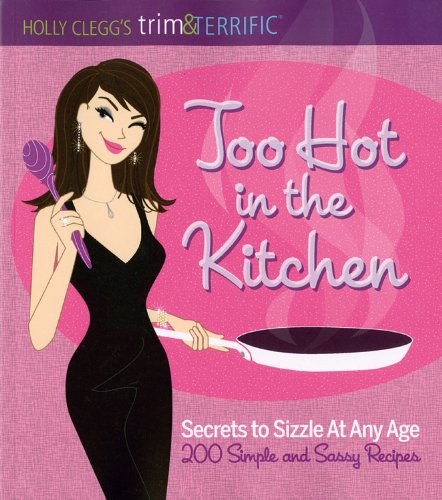 trim&TERRIFIC Too Hot in the Kitchen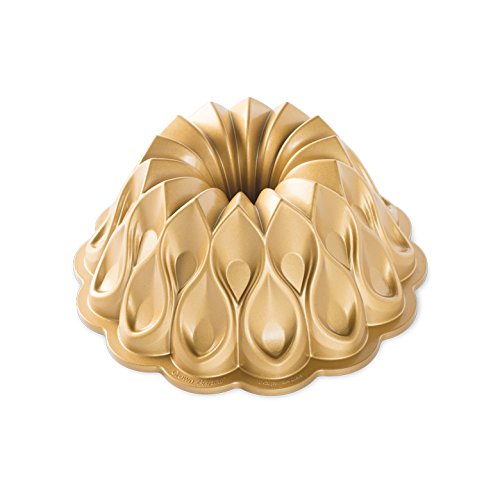 Crown Bundt Pan, One Size, Gold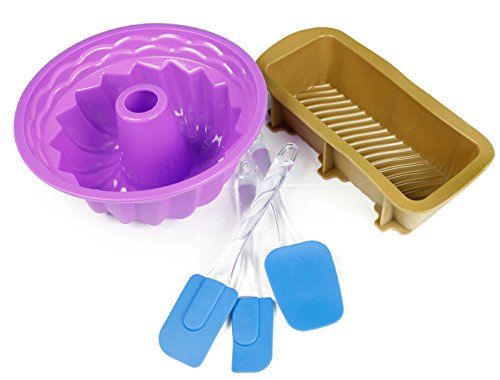 Elbee Deluxe Silicone Baking Set with a Purple Bundt Cake Pan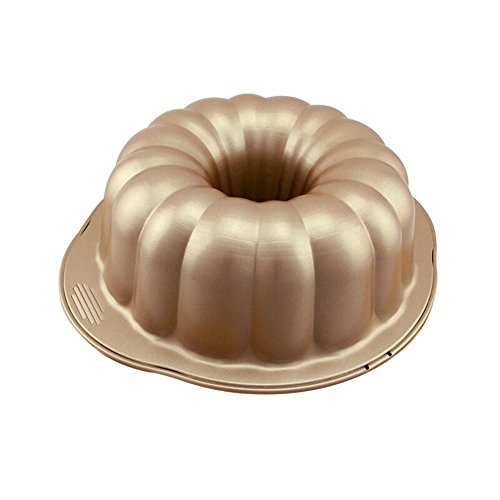 Carbon Steel Bundt Cake Pan, Nonstick Bundt Pan with Handles, 10-Inch

This amazing buttery tasting bread will quickly become the talk of the meal. It takes minutes to make and every time I serve this bread, people go crazy about my homemade pull apart bread---shhhh!
3

tablespoons

butter

melted

3

cans reduced-fat crescent rolls

8-ounce
Pour butter into bottom of nonstick Bundt pan. Unroll crescent rolls into four rectangles (two triangular shapes) and roll up (like cigar). Layer on top the butter overlapping the rolls.

Bake 19-23 minutes or until top is golden brown. Immediately invert onto serving plate.
Calories 156 Calories from fat 49% Fat 9g Saturated Fat 4g Cholesterol 6mg Sodium 350mg Carbohydrate 18g Dietary Fiber 0g Sugars 3g Protein 3g Dietary Exchanges: 1 starch, 2 fat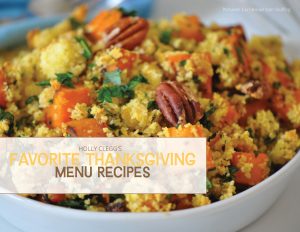 WHAT'S INSIDE:
Top Ten Time-Saving Thanksgiving Tips!!
Shopping List
Terrific Tips
Serving Suggestions
Nutritional Information
Holly included some of her go-to holiday tips plus shopping lists to organize this busy day along with her personal Thanksgiving menu. The only thing you will see missing is stuffing the turkey because Holly's son-in-law is always in charge of making a fried turkey!
Get All Holly's Healthy Easy Cookbooks
The post Easy Crescent Roll Recipes – 2-Ingredient Buttery Tasting Pull Apart Bread appeared first on The Healthy Cooking Blog.
Easy Crescent Roll Recipes – 2-Ingredient Buttery Tasting Pull Apart Bread