Elsa Expected to Strengthen Today as Local Impacts Move In, Hurricane Watch Posted for Portions of Florida Gulf Coast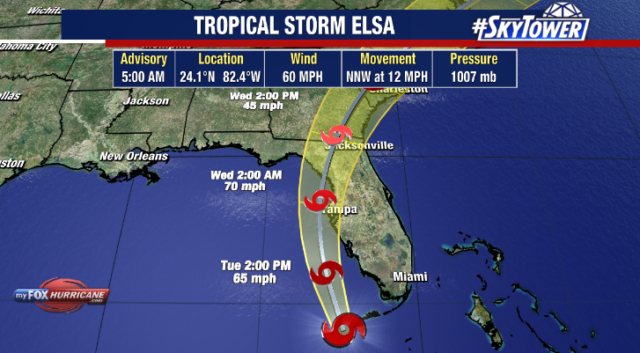 Tropical Storm Elsa remains a lopsided storm Tuesday morning with most of the active weather on the east side. It is already bringing impacts to parts of South Florida and tropical storm force wind gusts have been recorded in Key West and Sand Key.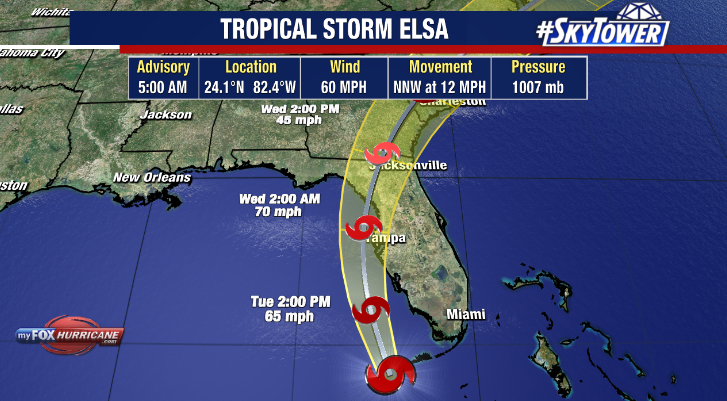 As of the 5am advisory, top winds were at 60 mph and Elsa is moving NNW at 12 mph. While the forecast track hasn't changed much and the thinking holds for a storm to parallel the coastline, the latest advisory features some strengthening over the next 12-18 hours.
While the official National Hurricane Center forecast keeps Elsa a strong tropical storm at its nearest pass to the Tampa Bay region, it's not out of the realm of possibility that Elsa could reach hurricane strength briefly before landall late Tuesday night/Wednesday morning. The key factors here are how well does the storm battle some upper level wind shear? How much does Elsa intensify over the warm waters of the eastern Gulf?
Because of this, a hurricane watch has been issued for the west-central and Big Bend coast of Florida from Egmont Key to the Steinhatchee River.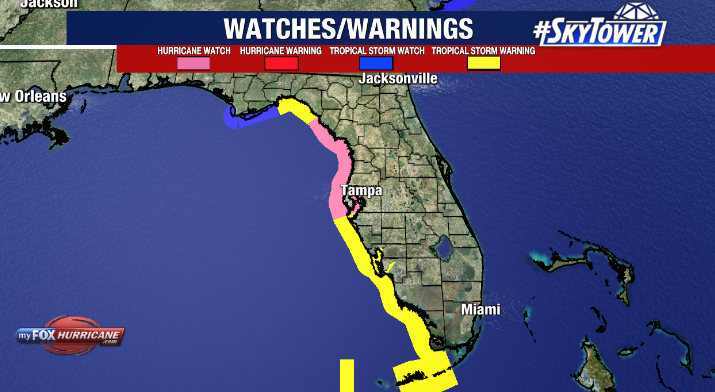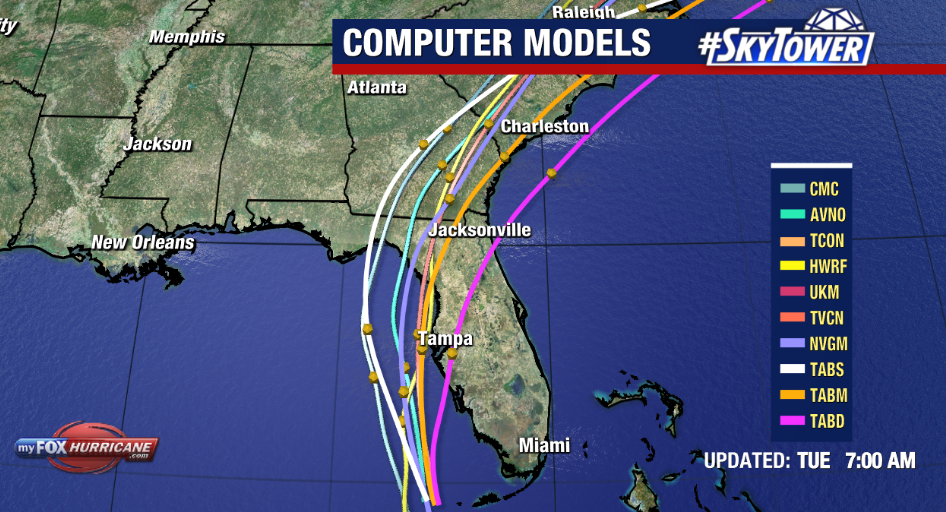 Locally, expect weather to deteriorate this afternoon from south to north with rain spreading across the region and winds ramping up. 3-5" of rain is expected and likely to cause at least some localized street and minor river flooding. People in flood-prone and low-lying areas should be prepared to seek higher ground should flash flooding become an issue.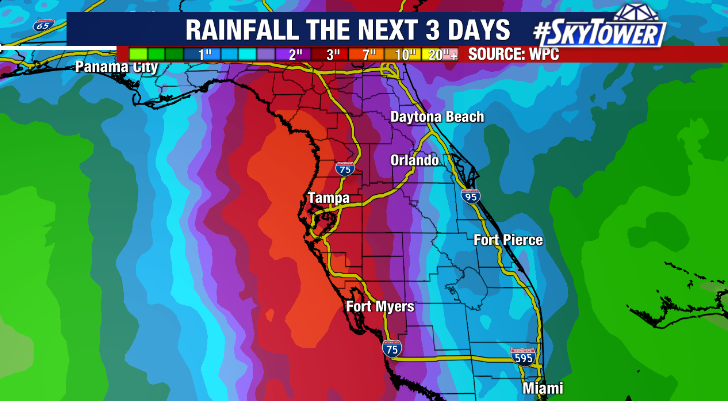 Elsa will also bring strong winds to the area. Sustained winds 30-40 mph will be common with higher gusts (50-70 mph) possible near the coast. At least spotty power outages and downed trees are possible as the weather worsens. Loose items around your home should be brought in to prevent it from being blown away by the wind. Boats should be properly secured as well. Also, keep in mind, strong winds are likely to shut down the Sunshine Skyway Bridge later today.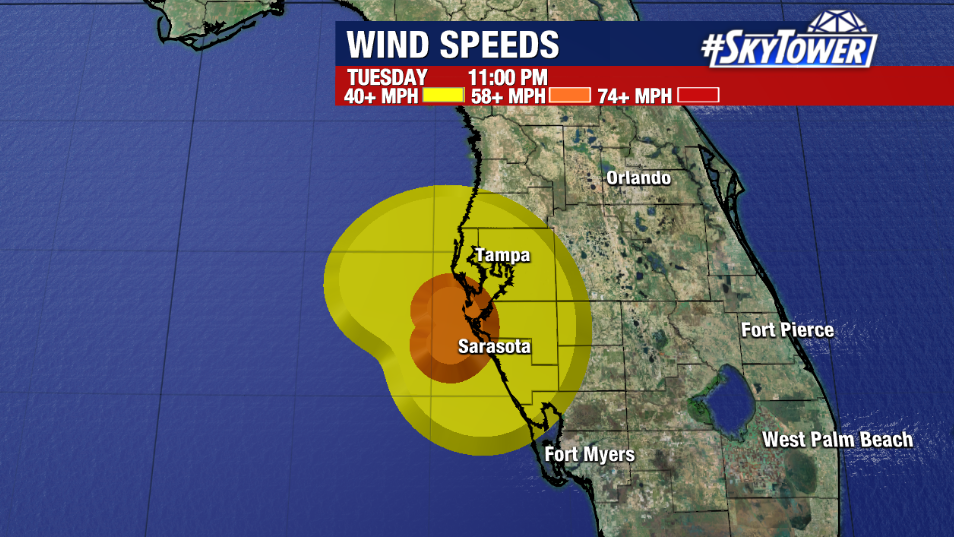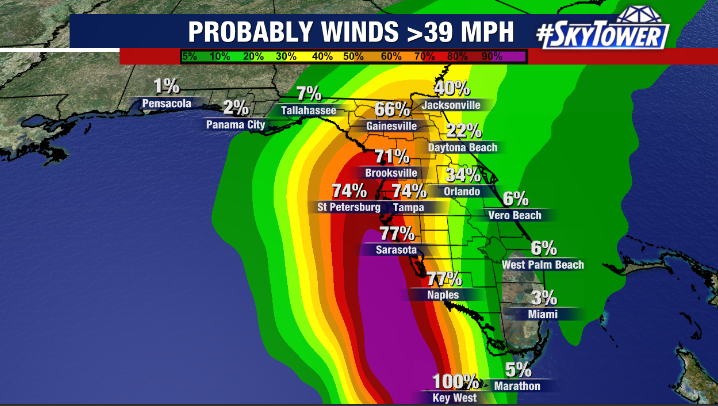 Additionally, rain bands from Elsa could cause brief spin up tornadoes. Be sure to have a way of getting weather alerts should warnings be issued.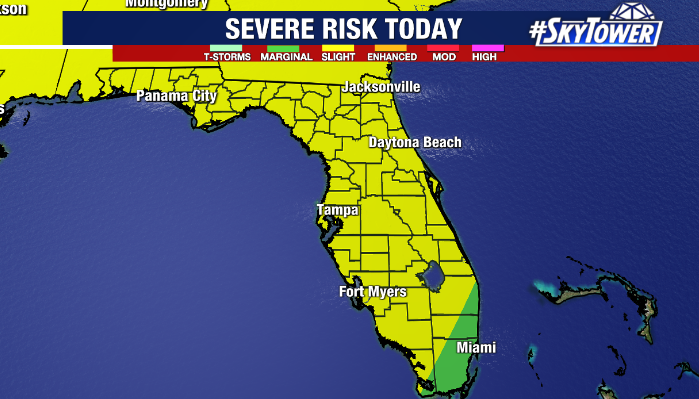 The risk for storm surge increases overnight Wednesday morning as the storm passes by and winds shift onshore. Storm surge could reach as high as 3-5 feet above normal high tide along coastal areas.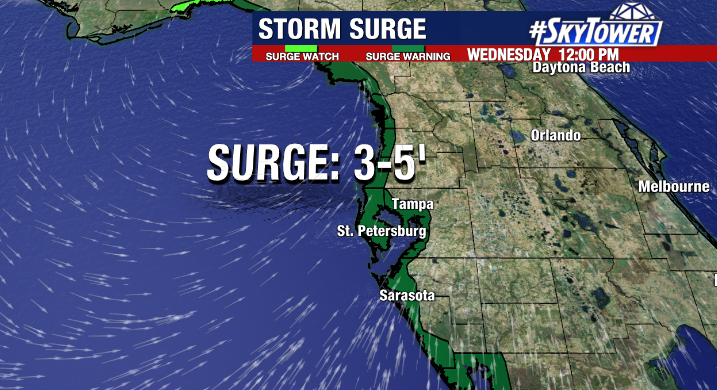 Elsa Expected to Strengthen Today as Local Impacts Move In, Hurricane Watch Posted for Portions of Florida Gulf Coast